Manor FX

foreign

currency

exchange rates

Our exchange rates are frequently updated to give you the best currency exchange rates online. Choose from over 160 different travel money rates – that's more than anywhere else
---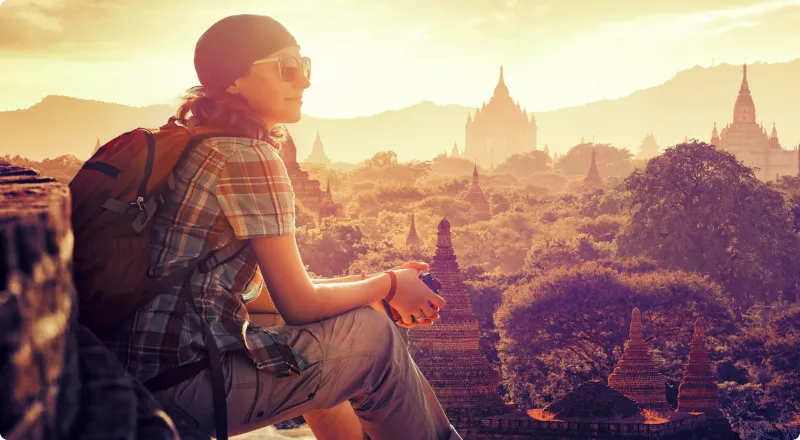 The best travel money rates
Maximise your spending money
Our exchange rates are updated every minute to ensure you get the best currency rates, guaranteed.

We'll also price match any competitor travel money rates. If you compare currency exchange rates and find a better genuine quote, just get in touch, and we'll beat it.
Over 160 currencies to choose from
We deal in major, minor and exotic currencies from all around the world. Whether you're looking to buy euros or Ukrainian currency, from dollars to Nigerian currency, we've got you covered.

Get travel currency not offered by banks or the Post Office at the best exchange rates.
More currencies than anywhere else in the UK
Our sister company and upstairs neighbours at Leftover Currency (also founded by numanist Mario Van Poppel) give us access to a unique currency portfolio unavailable anywhere else.

We're specialists in niche and exotic currencies such as the Albanian lek, Ukrainian hryvnia, and the Iraqi dinar, amongst many others.
Better exchange rates than the banks
We offer bank and Post Office beating rates for travel money. Get around £20 extra for every £1000 purchased when you buy your currency online or in our Datchet bureau near London Heathrow airport.
Exchange rate FAQs
No, we don't charge any commission or transaction fees – we like to keep things as simple and transparent as possible.
If you choose to receive your travel money by post, there's a delivery charge of £7.50 for currency exchanges under the value of £750. You get free delivery when you make an exchange over the value of £750.
No. We sell and buy travel money for more than 160 currencies. We take pride in trading in more currencies than any other bureau de change in the UK.
When you're going to an exotic destination or heading off the beaten track, from Albania to Zambia, we've got you covered.
Yes. You can access the same great bank-beating rates whether you buy online for delivery to your door, pay online for collection in bureau (click and collect) or buy in person at our premises in Datchet.
No, there's no minimum order value. If you only need a small amount of foreign currency, just bear in mind that there's a £7.50 delivery charge for orders under the value of £750. Or you can collect your order for free from our Datche bureau.
No. There's no maximum order value.
To comply with Money Laundering Regulations and HMRC guidelines, we might need you to provide us with photo ID if you want to buy or sell a large amount of currency. We may also need additional information, such as proof of address or information about the source of the funds.
Exchange rates are calculated based on the forex (foreign exchange) market, which is a worldwide market where people trade different currencies.
Exchange rates show how much one currency is worth compared to another. They constantly fluctuate due to factors such as supply and demand, world events, economic news, and decisions made by big banks.
Here's a simple breakdown of some common travel currency exchange rate terms:
Exchange rate: This is the price of one currency in terms of another. For example, when the exchange rate between US dollars (USD) and euros (EUR) is 1.10, it means 1 USD is worth 1.10 EUR.
Base currency: The currency you're starting with, or the one you want to exchange. For example, if you're going from US dollars to euros, USD is the base currency.
Quote currency: The currency you want to get after the exchange. In the above example, euros are the quote currency.
Buy/sell rate: When you exchange money, there are two rates:

The buy rate is how much the provider will charge you to buy the quote currency.
The sell rate is how much the provider will give you if you sell the quote currency.
The buy rate is usually higher than the sell rate.

Tourist rate or holiday money rate: These are just different ways of saying sell rate.
Spread: The difference between the buy and sell rates. This is how travel money providers make a profit and cover their costs.
Commission: An extra fee some providers might charge when you exchange money. It could be a fixed amount or a percentage of the amount you're exchanging. We don't charge any commission.
Travel money exchange rates fluctuate because of changes in supply and demand for different currencies.
These changes happen due to economic factors, political events, market sentiment and actions taken by central banks.
Tourist money exchange rates differ from the market spot rate because of several different factors, including fees, operating costs, supply and demand, and risk.
There are many foreign currency providers in the UK, all offering a slightly different range of products and services. That much choice means that it's possible to spend a huge amount of time trying to find the best exchange rates, only for it to make a very small amount of difference.
Save your valuable time and let Manor FX take care of your travel money needs with the best currency rates – better than those of banks and the Post Office.
---