Get
Kyrgyzstani Som
Fast!
Free home delivery over £750

with Royal Mail Special Delivery 1pm

Better rates than the banks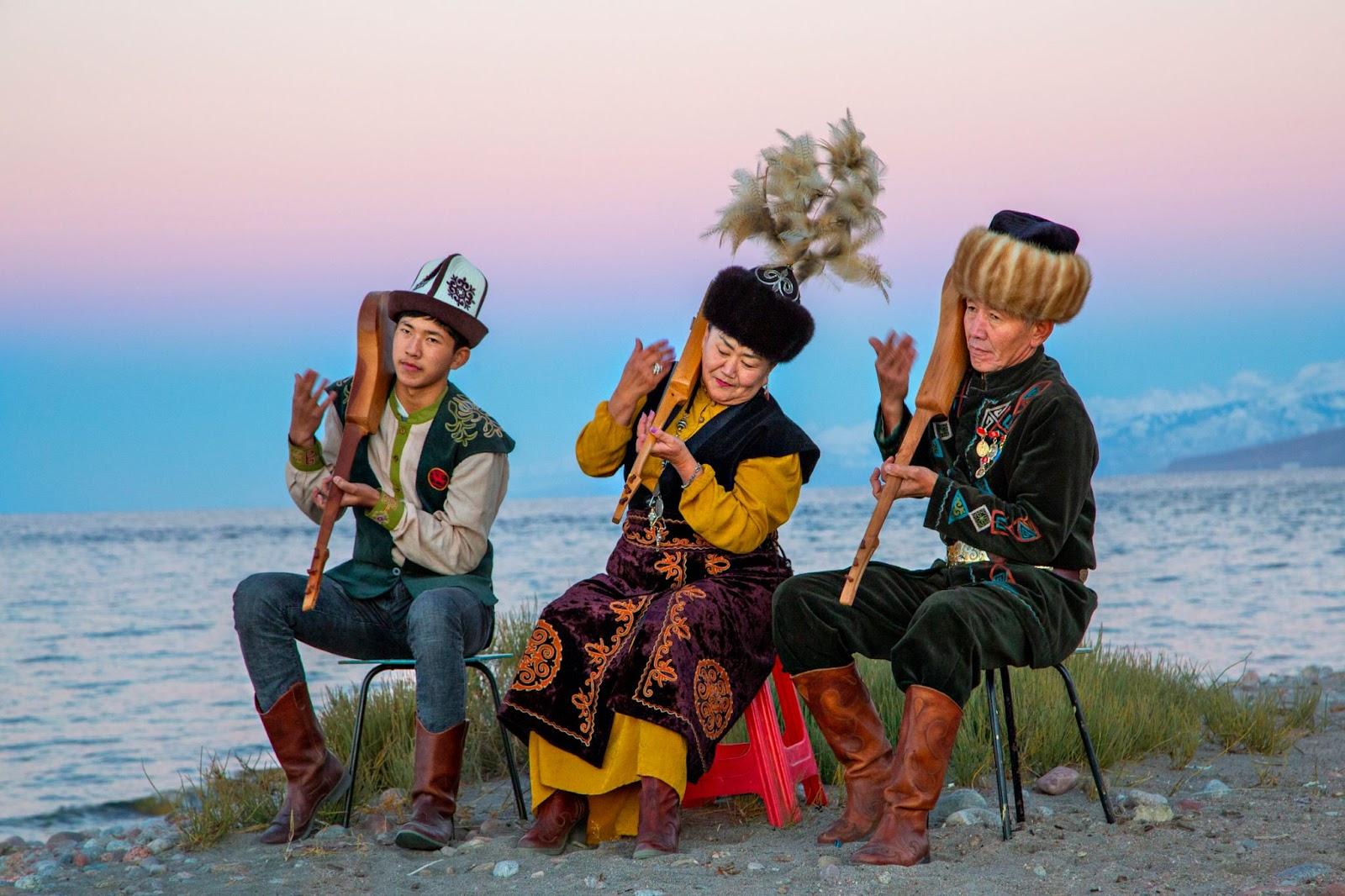 Travelling to Kyrgyzstan?
Get the best exchange rates for Kyrgyzstan currency online
Get ready for your journey to Kyrgyzstan by ordering your Kyrgyzstani som from Manor FX today. Enjoy our excellent exchange rates and get more KGS cash for your travels.
Have your Kyrgyzstani som banknotes delivered safely to your home or office. Or collect them from our Manor FX bureau near Heathrow.
Benefit from quick delivery and an easy online ordering process for your Kyrgyzstani som travel money with Manor FX.
Kyrgyzstan travel money
Keen to delve into the stunning landscapes and rich culture of Kyrgyzstan? Here's some helpful info about cash and card payments in Kyrgyzstan.
Where can I buy Kyrgyz som?
The Kyrgyzstani som isn't widely available in the UK, making it hard to find.
Instead of scouring the internet or high street for options, save time and choose Manor FX.
We're one of the few UK bureaus offering Kyrgyzstani som. Order online easily with us for great rates, ensuring you have more to spend in Kyrgyzstan!
You can visit the Manor FX bureau to get your som if you're around Heathrow. You'll enjoy the same fantastic rates in person!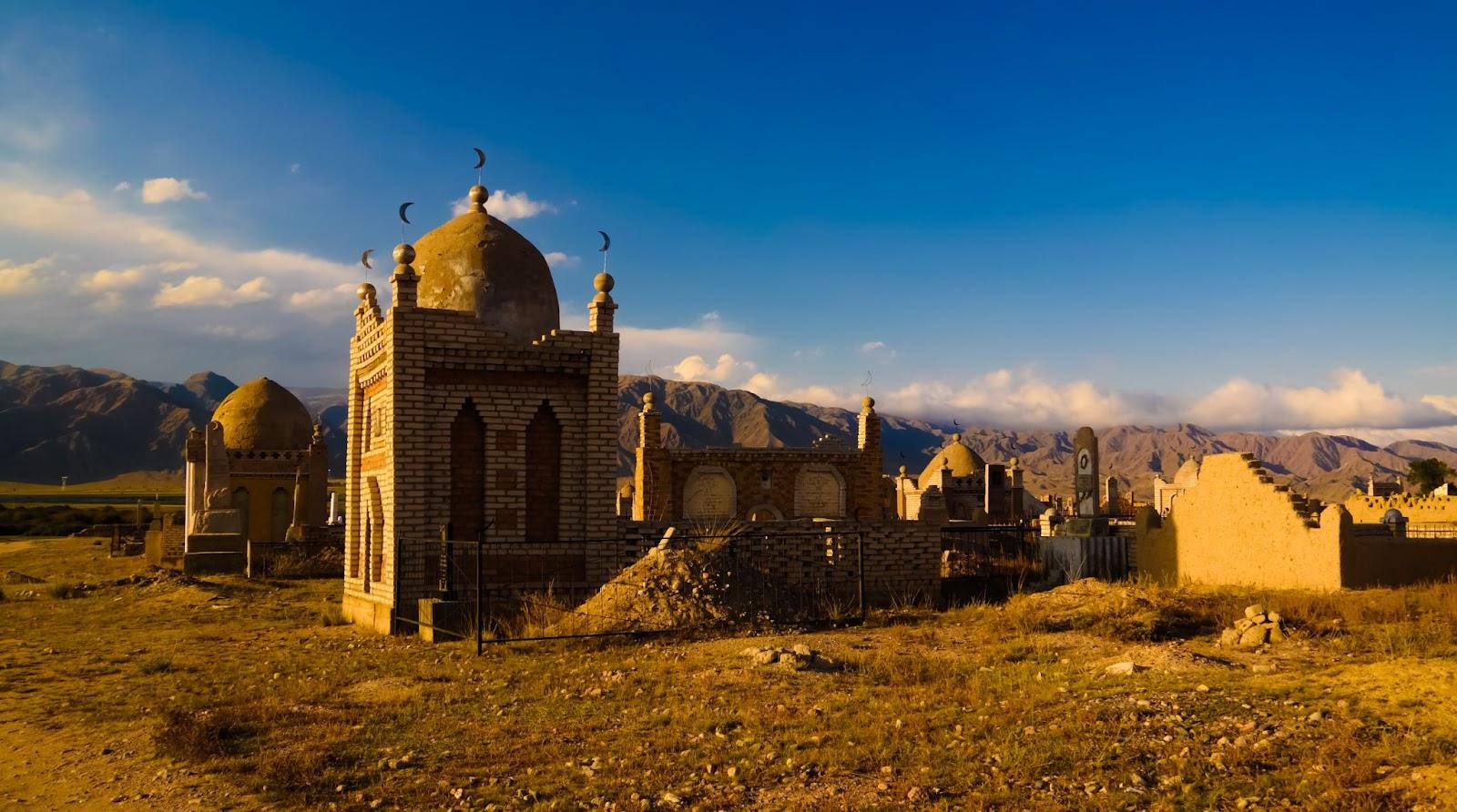 Can you buy Kyrgyzstani som in the UK?
Absolutely, you can buy Kyrgyzstani som in the UK through our online bureau.
Using our currency exchange platform is a straightforward way to get the Kyrgyzstani currency you need. Plus, for orders above £750, we offer free delivery. Convert your GBP to Kyrgyzstani som easily for your trip!
Should I exchange money before I travel to Kyrgyzstan?
Yes, we advise exchanging money before heading to Kyrgyzstan. Although currency exchange is possible there, having some local currency upon arrival is convenient.
This is especially useful for initial expenses such as transport and small purchases.
What is the best currency to take to Kyrgyzstan?
It's best to take the official currency, the Kyrgyzstani som, to Kyrgyzstan. Carrying Kyrgyzstani currency enhances your travel experience. It lets you negotiate for goods and services, potentially getting better deals.
You'll be able to immerse in local life and savour the true essence of Kyrgyzstan during your travels.
When visiting Kyrgyzstan, US dollars or euros are also good choices. You can then exchange these for Kyrgyzstani som (KGS).
Reminder: For everyday expenses like dining and taxis, Kyrgyzstani som, the local currency (KGS), is necessary.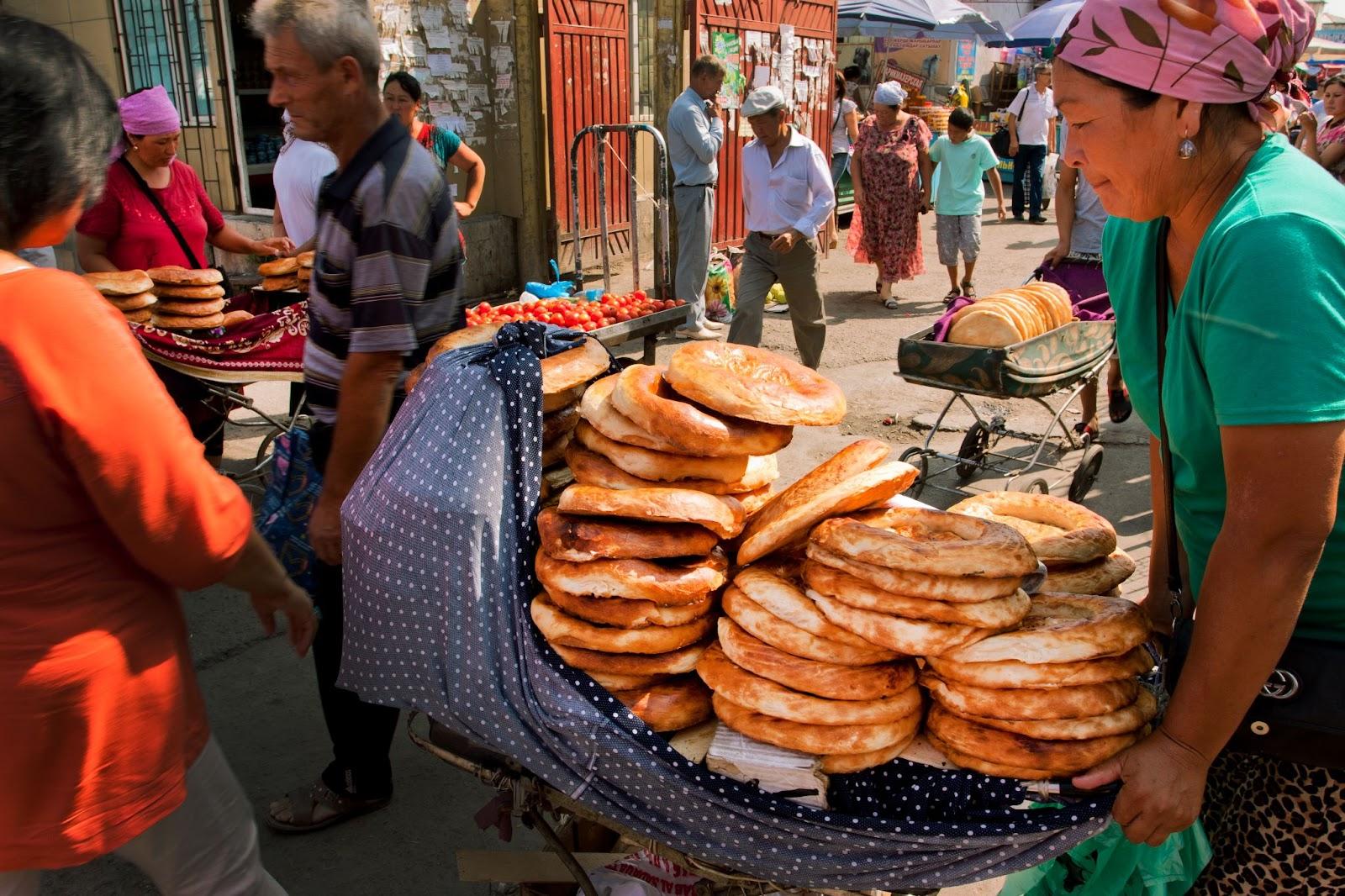 Can I use euros in Kyrgyzstan?
Yes, you can use euros (EUR) in Kyrgyzstan, but it's more challenging in less urban areas.
Some businesses in tourist spots and cities might accept euros. However, it's best to exchange euros for KGS at local banks or bureaus for most transactions.
Is the dollar used in Kyrgyzstan?
Yes, the US dollar is used in Kyrgyzstan. US dollars are commonly accepted in hotels, major restaurants, and for services aimed at tourists.
Can I use my bank card in Kyrgyzstan?
You can use your bank card in Kyrgyzstan, but cash remains the preferred payment method. In smaller towns and for modest purchases, having Kyrgyzstani som (KGS) is crucial.
Credit or debit card payments are mainly accepted in international hotels and large supermarkets in cities like Bishkek and Osh.
Though card use is feasible, carrying cash and a card is practical for flexibility.
Reminder: Always inform your bank about travel plans to prevent card issues abroad.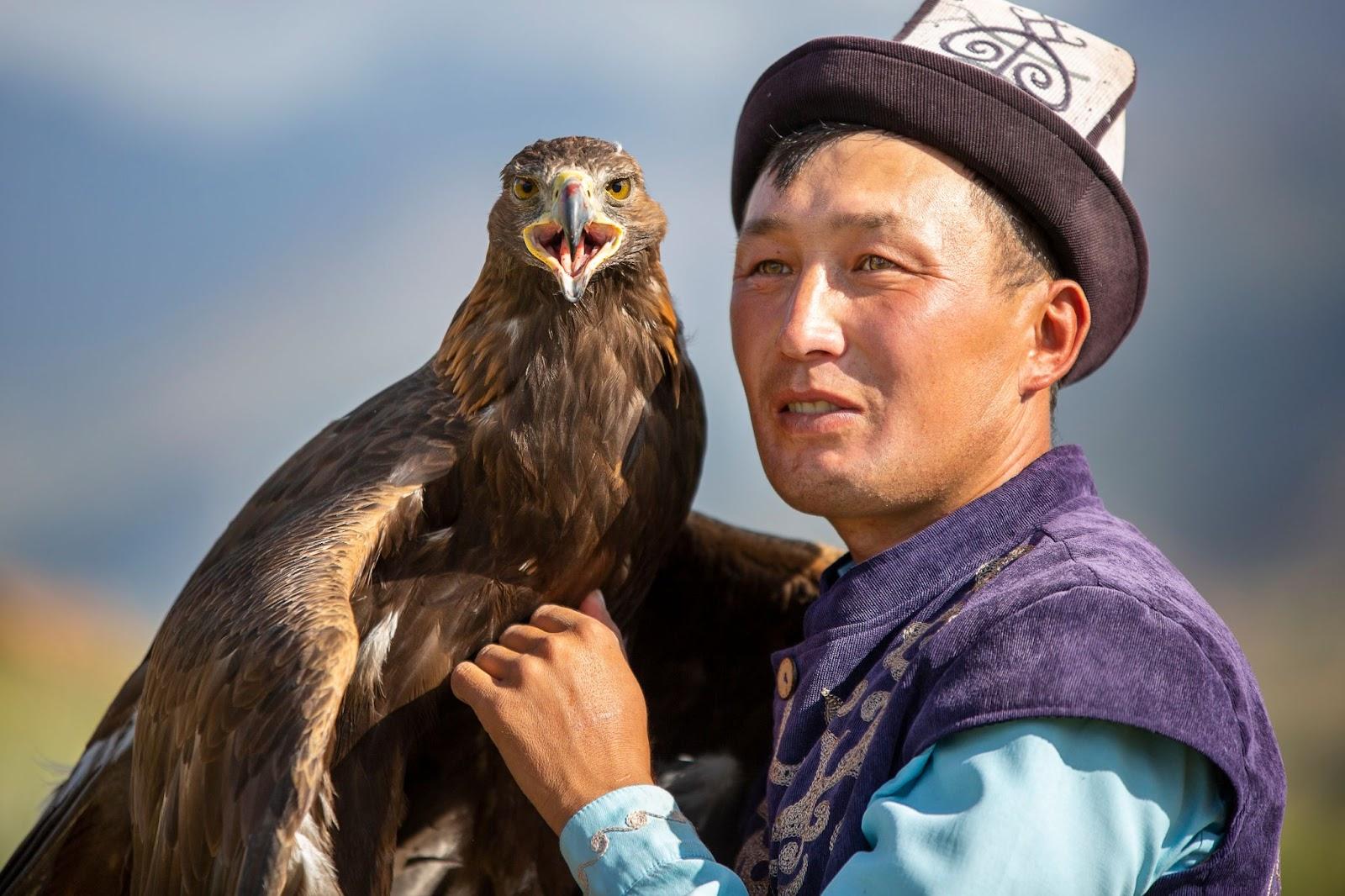 How to avoid ATM fees in Kyrgyzstan?
Minimising ATM fees in Kyrgyzstan can be tricky, but here are some tips:
Use ATMs at major banks for better rates.
Check with your bank about international ATM fees.
Withdraw larger amounts less frequently to reduce transaction fees.
Carry and exchange cash to lessen ATM use.
Some banks offer accounts with no foreign ATM fees – worth considering for frequent travellers.
Look for ATMs in tourist areas, as they might have lower fees or be part of international networks.
Should I use cash in Kyrgyzstan?
Definitely, cash is king in Kyrgyzstan. Here's why:
Cash is widely accepted, especially in local markets and smaller towns.
Using KGS helps avoid poor exchange rates or fees.
ATMs are common in cities but often charge high fees.
Haggling in markets is usual, and cash is ideal for this.
Carrying some cash in KGS is handy for smaller expenses and transport.
Is Kyrgyzstan cheap or expensive?
Kyrgyzstan is generally considered an affordable destination for tourists, especially when compared to Western countries.
The cost of living and travel expenses like accommodation, food, and transportation are relatively low. Budget accommodations, local eateries, and public transportation offer excellent value for money.
However, costs can vary depending on your travel style and preferences. If you opt for luxury hotels, private tours, or upscale restaurants, your expenses will be higher.
Overall, Kyrgyzstan offers a range of options to suit various budgets, making it a great destination for both budget and more comfort-oriented travellers.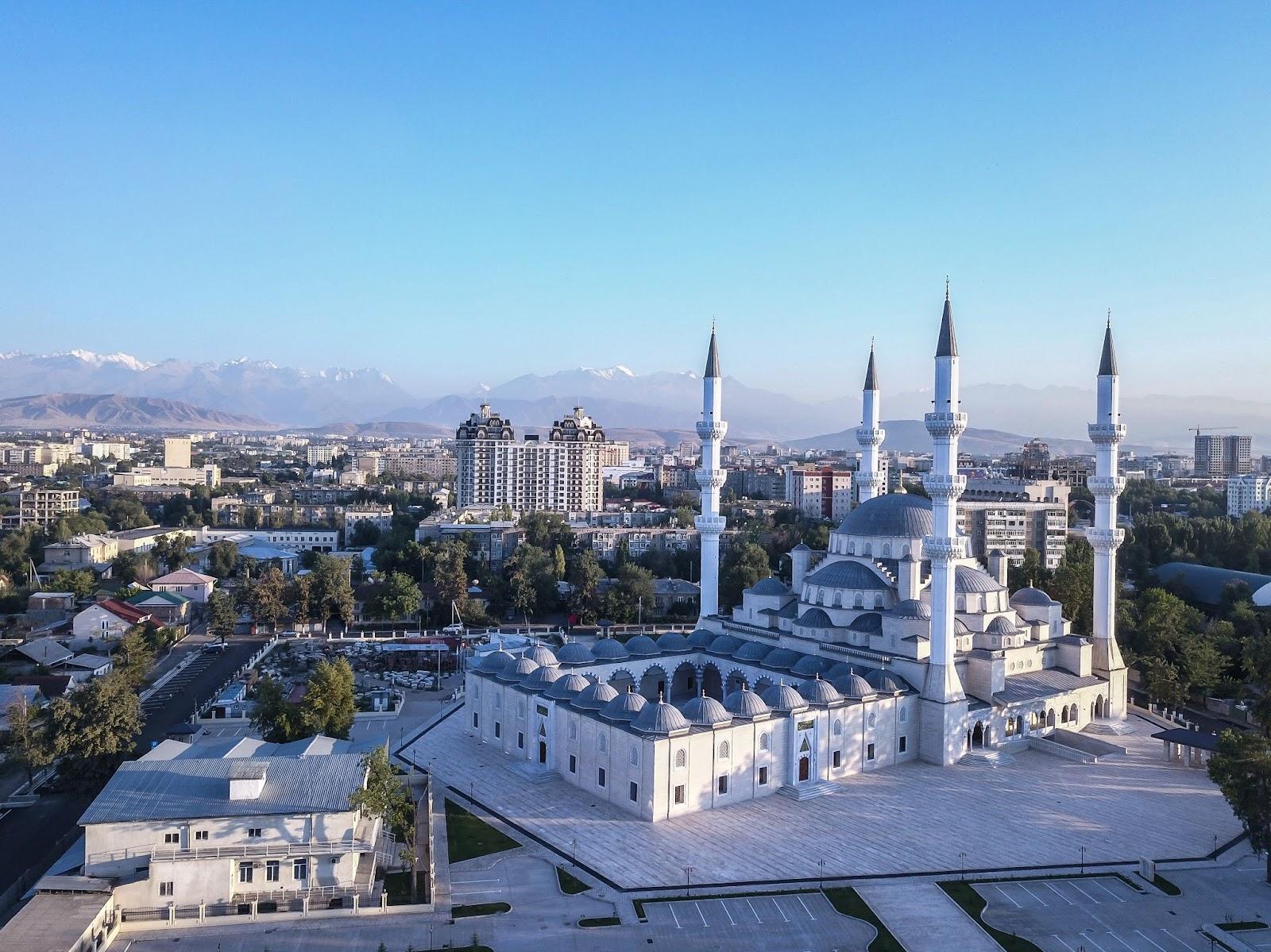 How much cash should I bring to Kyrgyzstan?
The amount of cash you should bring to Kyrgyzstan depends on various factors, including the length of your stay, planned activities, and personal spending habits. Here's a rough guide to help you plan:
Basic expenses
Consider your daily expenses for meals, transport, and entertainment. Meals can range from £4 in local eateries to around £20 for a more upscale dining experience. Public transportation is inexpensive, but private taxis or tours will cost more.
Accommodation
If your accommodation costs are not prepaid, you'll need to account for this expense. Budget options might start as low as £10 per night, while mid-range hotels could be around £30-£50 per night.
Activities and sightseeing
Entrance fees to museums, historical sites, and other attractions are generally affordable in Kyrgyzstan. However, guided tours or special activities like horse riding or trekking can add to your budget.
Emergency fund
It's wise to have a contingency fund for unexpected expenses or emergencies. Bring some US dollars or euros, about £200 worth, as a backup for empty ATMs or where you can't use your card.
Currency mix
Having a mix of Kyrgyzstani som and either euros or US dollars is advisable. While som are needed for everyday expenses, some larger transactions or tourist services might prefer or only accept euros or US dollars.
Duration of stay
Naturally, the longer your stay, the more money you'll need. Planning around £50 to £70 per day is a good starting point for a comfortable budget. This includes meals, basic transportation, and some entertainment. Adjust this estimate based on your travel style and planned activities.
ATM access
Remember that ATMs are available, especially in cities like Bishkek and Osh, so you don't need to carry all your cash at once. However, rural areas might have limited access to ATMs.
Budgeting around £350 to £490 for a week-long trip, plus accommodation, emergency funds and special activity costs could be a reasonable guideline. Adjust this based on the factors mentioned above to suit your specific travel plans.
How does tipping in Kyrgyzstan?
Here's a quick guide on tipping etiquette to help you easily navigate this aspect of Kyrgyz culture.
General tipping: Tipping isn't widespread in Kyrgyzstan, and many places include a service charge in bills. However, tipping in hotels and restaurants is more common in areas like Bishkek. A tip of about 10% or simply rounding up the bill is usually sufficient. Always tip in cash directly to the person providing the service.
Taxis: For taxis, fares are typically negotiated beforehand. It's customary to round up the fare as a tip.
Hotels: Most hotels add a 15% service charge to your bill, so additional tipping isn't needed. For porters, a tip of around KGS 50 per bag is appropriate. Maids appreciate a similar amount per night for good service.
Restaurants and cafés: A 5% to 15% service charge is often included in your bill. Feel free to leave an extra tip for exceptional service.
Guides and drivers: Tips for these services are usually included in their fees. Giving something extra is a nice gesture to show appreciation for their efforts.
Remember, while tipping is appreciated, it's always best to be mindful of local customs and practices.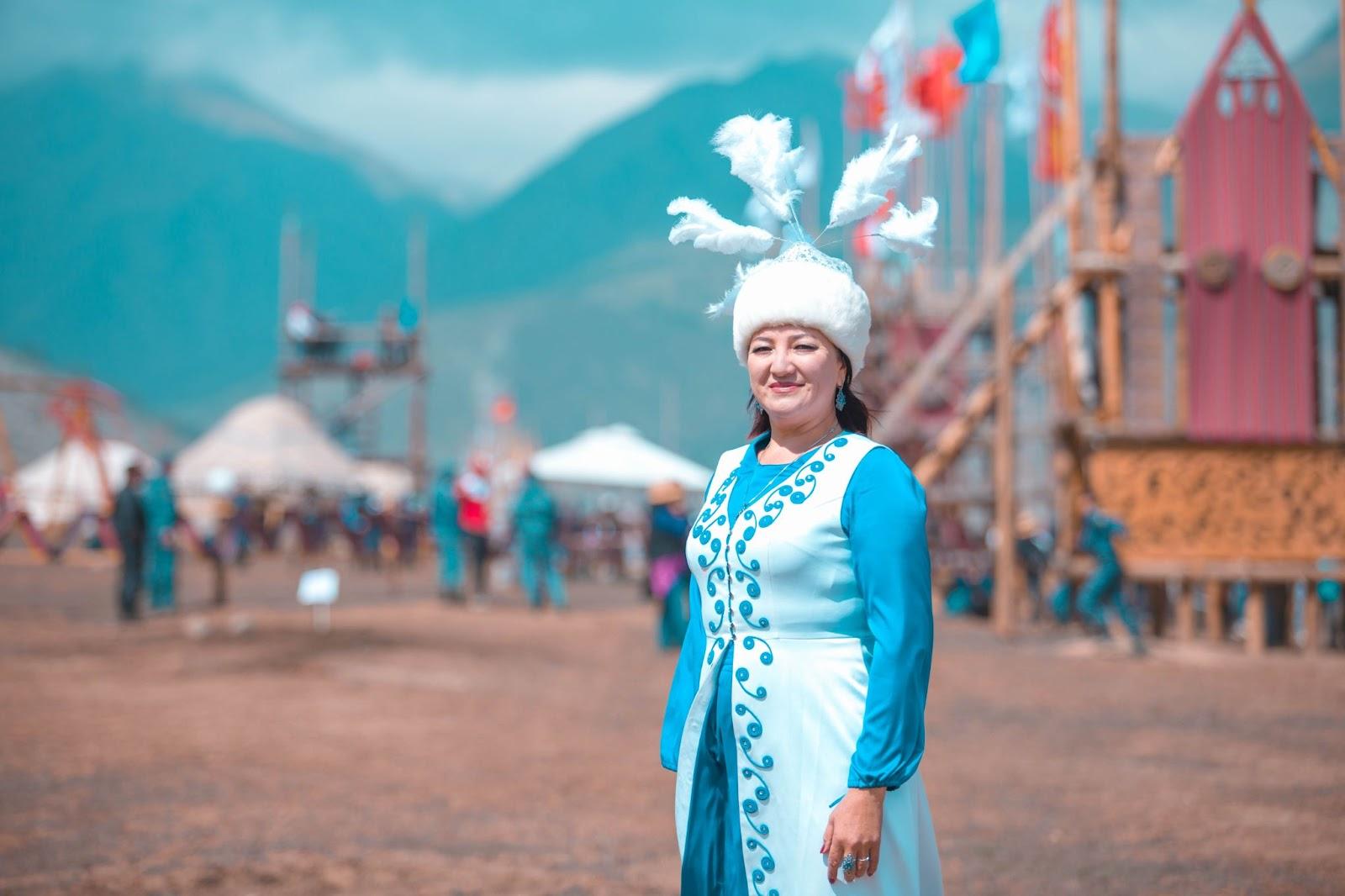 Kyrgyzstani Currency:
Banknotes in Kyrgyzstan
Kyrgyzstani som banknotes are available in various denominations, which have changed over time to reflect economic conditions. The denominations typically include lower values such as 20, 50, 100, 200, and 500 som, and higher values like 1000, 2000, 5000, and 10000 som.
The design of Kyrgyzstani banknotes is notable for featuring prominent figures from Kyrgyz history, cultural symbols, and landmarks. These designs reflect the country's rich heritage and national identity.
The banknotes are also distinguished by their colour schemes and security features to prevent counterfeiting.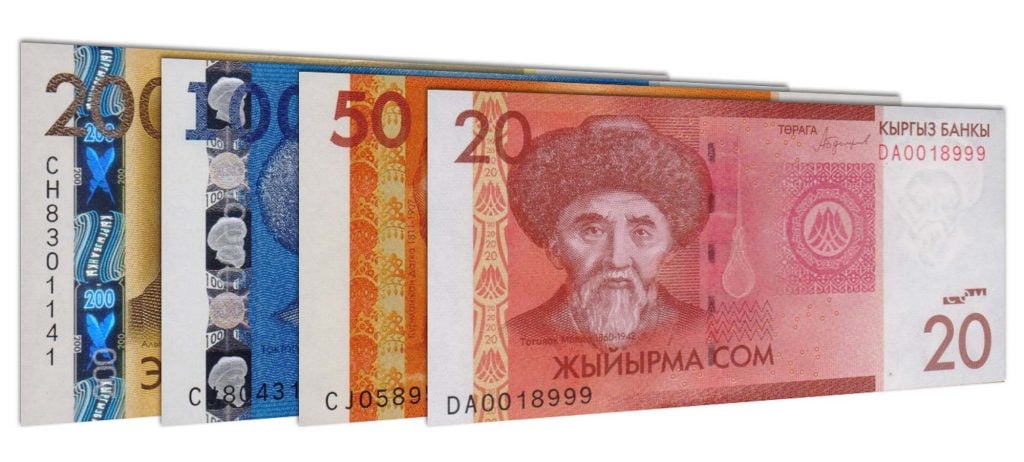 Coins in Kyrgyzstan
Coins in Kyrgyzstan come in various values, including 1, 3, 5, and 10 som. These coins are used alongside the banknotes for everyday transactions.
The designs on Kyrgyzstani coins often feature national symbols, cultural motifs, and sometimes historical figures. They reflect the rich heritage and identity of Kyrgyzstan.
They are made from different metal compositions, distinguishing them by colour and size.
The use of coins is typical for smaller transactions, and they play a vital role in the everyday commerce of the country.
Kyrgyzstani currency import and export regulations
Import regulations: There aren't limits on the amount of currency that can be imported. If you're carrying a large amount of currency, it's advisable to declare it at customs upon arrival.
Export regulations: The maximum amount of cash you can take out of the country is $5,000 or the equivalent.
Ordering Kyrgyzstani som Online
Order Kyrgyzstani som online for fast, secure delivery to your home or office with Royal Mail Special Delivery Guaranteed®. Or pick them up from our travel money shop near Heathrow. Click here to buy Kyrgyzstani som online.
Change leftover Kyrgyzstani som for pounds
Have leftover travel money? Exchange Kyrgyzstani som to GBP easily through our 'sell currency' option. We'll pay good rates for your unused Kyrgyzstani som in British pounds.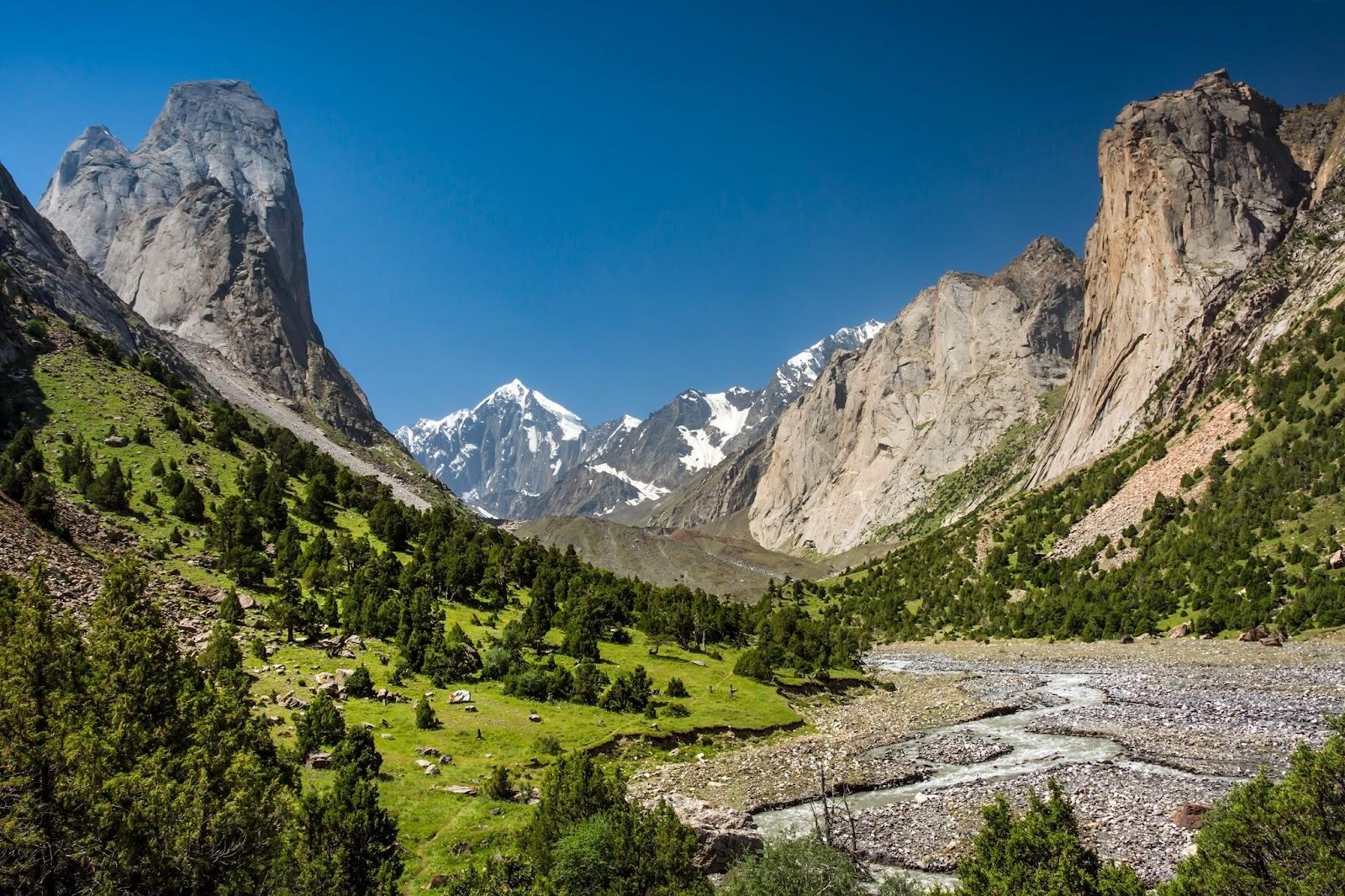 FAQs
English is not widely spoken in Kyrgyzstan, especially when compared to the country's official languages, Kyrgyz and Russian. 
You're more likely to encounter English speakers in major cities like Bishkek. Particularly among younger people, those working in tourism or business. 
However, English proficiency is less common in rural areas and smaller towns. 
For a smoother travel experience, try learning some basic phrases in Kyrgyz or Russian. Or prepare to have a translation app handy. 
That said, the Kyrgyz people are known for their hospitality. They often go out of their way to assist travellers, regardless of language barriers.
Whether you need a visa for Kyrgyzstan depends on your nationality and the duration of your stay. 
Kyrgyzstan has implemented visa-free regimes for citizens of certain countries. This enables citizens to stay for a specified period without a visa. For example, citizens of many countries, including the United States, Canada, and most European Union nations, can enter Kyrgyzstan without a visa for stays of up to 60 days.
However, if you're not from a country that benefits from this visa-free arrangement or intend to stay longer than the visa-free period allows, you will need to apply for a visa. 
Kyrgyzstan offers various types of visas available. This includes tourist visas, which can be applied online through the e-Visa system, making the process more convenient.
For travel to Kyrgyzstan, there are no compulsory vaccinations. It's wise, however, to be current with standard immunisations like MMR, diphtheria-tetanus-pertussis, chickenpox, polio, and flu vaccines. 
Depending on your activities and travel specifics, additional recommended vaccines may include Hepatitis A and B, Typhoid, and Rabies. Always consult a doctor for personalised advice and check the latest health guidelines before your trip.
Timing is key to experiencing the best of this beautiful country. 
Generally, the most favourable time to visit Kyrgyzstan is during the summer months, from June to September. This period offers warm weather and clear skies. It's perfect for exploring the stunning mountainous landscapes and engaging in outdoor activities like hiking and horse riding.
For those keen on experiencing Kyrgyzstan's famed trekking routes, July and August present the ideal conditions, especially in the high-altitude areas. The country's natural beauty is in full bloom during these months, with lush green valleys and vibrant wildflowers.
If cultural exploration is your goal, late spring (May) and early autumn (September) are excellent choices. These months avoid the peak summer tourist season, offering a more peaceful exploration of Kyrgyzstan's rich heritage and bustling bazaars. The weather is comfortably mild, ideal for city tours and cultural festivals.
Winter enthusiasts aren't left out, either. From December to February, Kyrgyzstan transforms into a snowy wonderland, attracting skiers and snowboarders to its famed slopes.
No matter when you choose to visit, Kyrgyzstan promises a journey filled with natural beauty, cultural richness, and unforgettable adventures. 
---

Great competitive rates & friendly & helpful staff. Easy to order online & collect in person or delivery.

Great, fast and reliable service would certainly use again for my travel needs, as the rates are the best around!

This amazing company have gone above and beyond in getting a large amount of a rare currency across the pond to Ireland.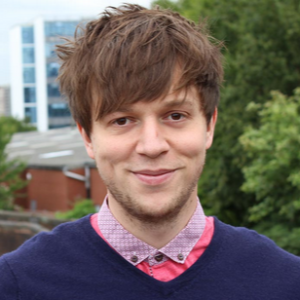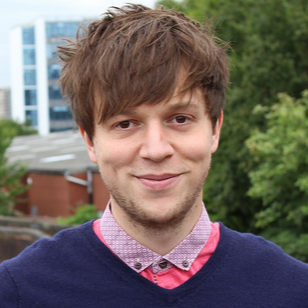 Great rates and really responsive, friendly customer support, will definitely be using Manor FX again.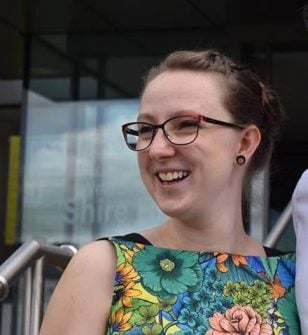 Manor FX gave me a better rate than my bank with great customer service, I highly recommend them.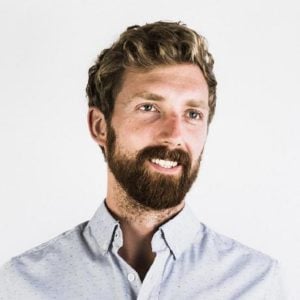 Family run business that's always super helpful. Manor FX's rates are always really good as well!
Get
Kyrgyzstani Som
Fast!
Free home delivery over £750

with Royal Mail Special Delivery 1pm

Better rates than the banks