Get
Bolivian Bolivianos
Fast!
Free home delivery over £750

with Royal Mail Special Delivery 1pm

Better rates than the banks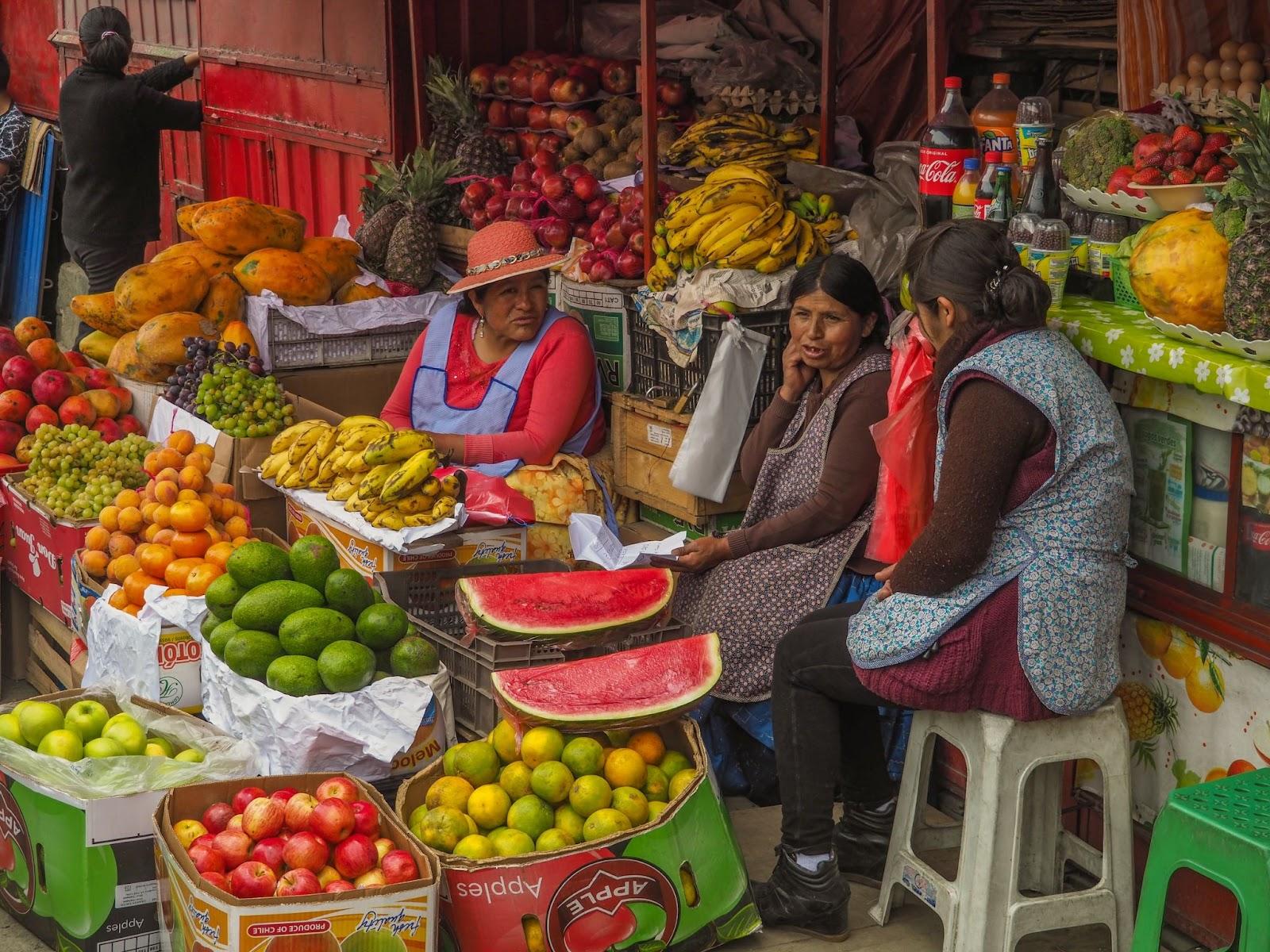 Travelling to Bolivia?
Get the best rates for Bolivian currency online
Prepare for your trip to Bolivia and order your Bolivian bolivianos at Manor FX now! Secure more BOB to spend with our great exchange rates.
Our short, simple online ordering process and super fast delivery allow you to get your Boliviano banknotes securely delivered to your home or your office. Alternatively, you can collect your Bolivian boliviano travel money from our bureau de change in Datchet near Heathrow.
Bolivian travel money:
Leave for Bolivia well prepared. Here are some handy facts about cash, card payments, costs and more in Bolivia.
Where can I buy Bolivia currency?
It can be tricky to buy Bolivian currency in the UK. You won't normally find Bolivian currency available at banks or the Post Office.
The official currency of Bolivia is the Bolivian bolivianos and it's a minor currency.
Minor currencies are harder to buy because of the relatively low demand compared to major currencies like the US dollar or euro. If you want the best exchange rate, it's important to plan ahead and compare rates and fees.
Ways that you can get Bolivian bolivianos include:
Specialized Currency Exchange Offices: Some currency exchange offices in larger towns, cities, or international airports might offer Bolivian Bolivianos for exchange.
Major Banks: Your local bank probably won't have Bolivian bolivianos readily available. But some banks can arrange foreign currency orders for customers, although it often takes time to process.
Online Currency Exchange Platforms: The relative scarcity of Bolivian bolivianos means that it's a good idea to explore online currency exchange platforms (like ours!) Online currency exchanges allow you to order foreign currencies and have them delivered to your home. Bear in mind that fees and exchange rates vary between providers (but our rates are the best!)
The convenience of getting your Bolivian bolivianos delivered to your door is hard to beat. But if you'd prefer to visit our bureau on the outskirts of London, you'll get the same great rates in-store.
Should I exchange money before I travel to Bolivia?
Yes, you'll need cash for most purchases in Bolivia. We recommend that you take a good amount of Bolivian bolivianos cash with you.
How much cash can you bring to Bolivia?
If you travel to Bolivia, you must declare any amount of currency exceeding $10,000 USD or its equivalent in other currencies.
What is the best currency to take to Bolivia?
It's best to take some Bolivian bolivianos for small purchases, public transport, and transactions in more local or rural areas.
United States dollars (USD) are also a good currency to take to Bolivia. Touristic areas and larger cities accept US dollars. So you can make various transactions, including hotel payments, tour bookings, and purchases at certain stores and restaurants in USD.
How much cash should I take to Bolivia?
It depends on your travel style and your plans. Let's break it down:
Daily Expenses: Around 100-200 Bob per day should cover the basics daily expenses like food, local transportation, and small souvenirs.
Excursions and Tours: If you plan to go on tours or explore Bolivia's sights, set aside extra cash for those activities. Prices can vary, so having an extra 500-1000 BOB should leave you grinning from ear to ear.
Emergencies: It's always wise to have a little safety net just in case. An extra stash of Around 700 – 1400 extra Bolivian bolivianos (or $100-200) tucked away for emergencies is never a bad idea.
Larger Purchases: Keep some cash handy in case you spot something special, like authentic Bolivian handicrafts or unique gifts.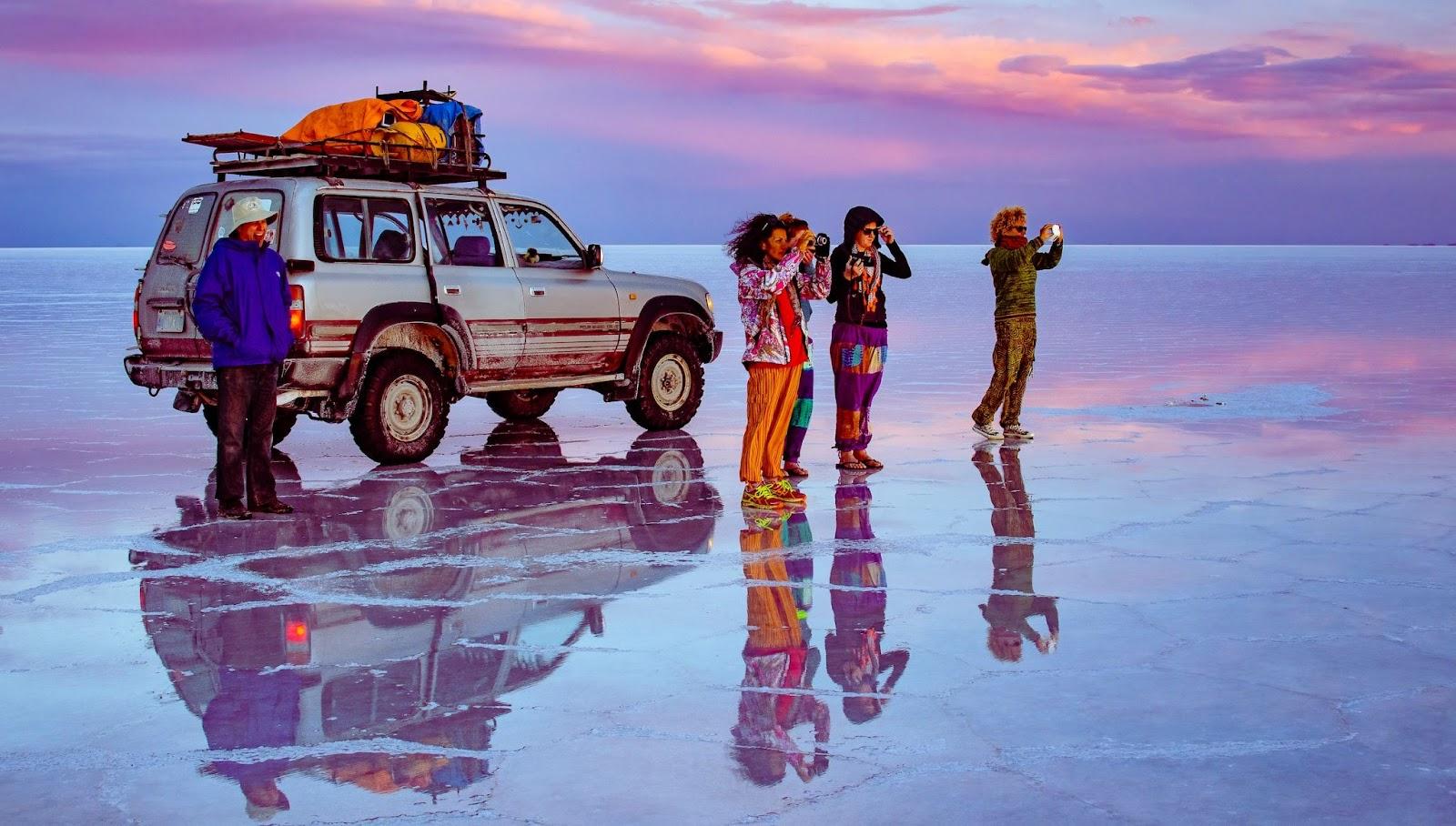 Can I use my credit card in Bolivia?
Yes. Although most places in Bolivia don't accept international credit and debit cards, some hotels, luxury stores and larger supermarkets do.
Card payments are more widely accepted in the tourist-heavy areas of Bolivia. Such as Sucre, La Paz, Santa Cruz de la Sierra, Copacabana and Lake Titicaca.
If you want to pay by card in Bolivia, be aware of currency conversion fees and bank fees.
Contact your bank before using your card for payments in Latin America, to avoid your bank blocking your card.
How can I avoid ATM fees in Bolivia?
Here are some tips to help you avoid ATM fees in Bolivia:
Choose the Right ATM: Look for ATMs affiliated with your bank at home, Visa or Mastercard. These networks often have partnerships with local banks, which can reduce or waive withdrawal fees.
Withdraw Larger Amounts: Instead of making multiple small withdrawals, take out larger amounts of cash at once. This way, you'll only pay the ATM fee once, reducing the impact of the fees on your budget.
Look for Fee-Free ATMs: Certain banks or ATMs might advertise fee-free withdrawals for specific cardholders. Keep an eye out for these, but always double-check to ensure you won't face any hidden charges.
Is Bolivia a cheap country to visit?
Yes. The cost of visiting or living in Bolivia is very cheap. On average, prices in Bolivia are 48% lower than prices in the UK.
Buying a coffee in a cafe in La Paz costs around 15 – 20 BOB (£1.70 – £2.20). For a three-course meal, expect to pay around 80 to 120 Bolivianos (£9 – £14).
How does tipping work in Bolivia?
When you visit Bolivia as a tourist, you're expected to leave a tip. We recommend that you add 10% to 15% to the bill, provided, of course, that you enjoyed the service.
Make sure to tip in cash, either rounding the bill or adding a few coins or small denomination Bolivianos banknotes.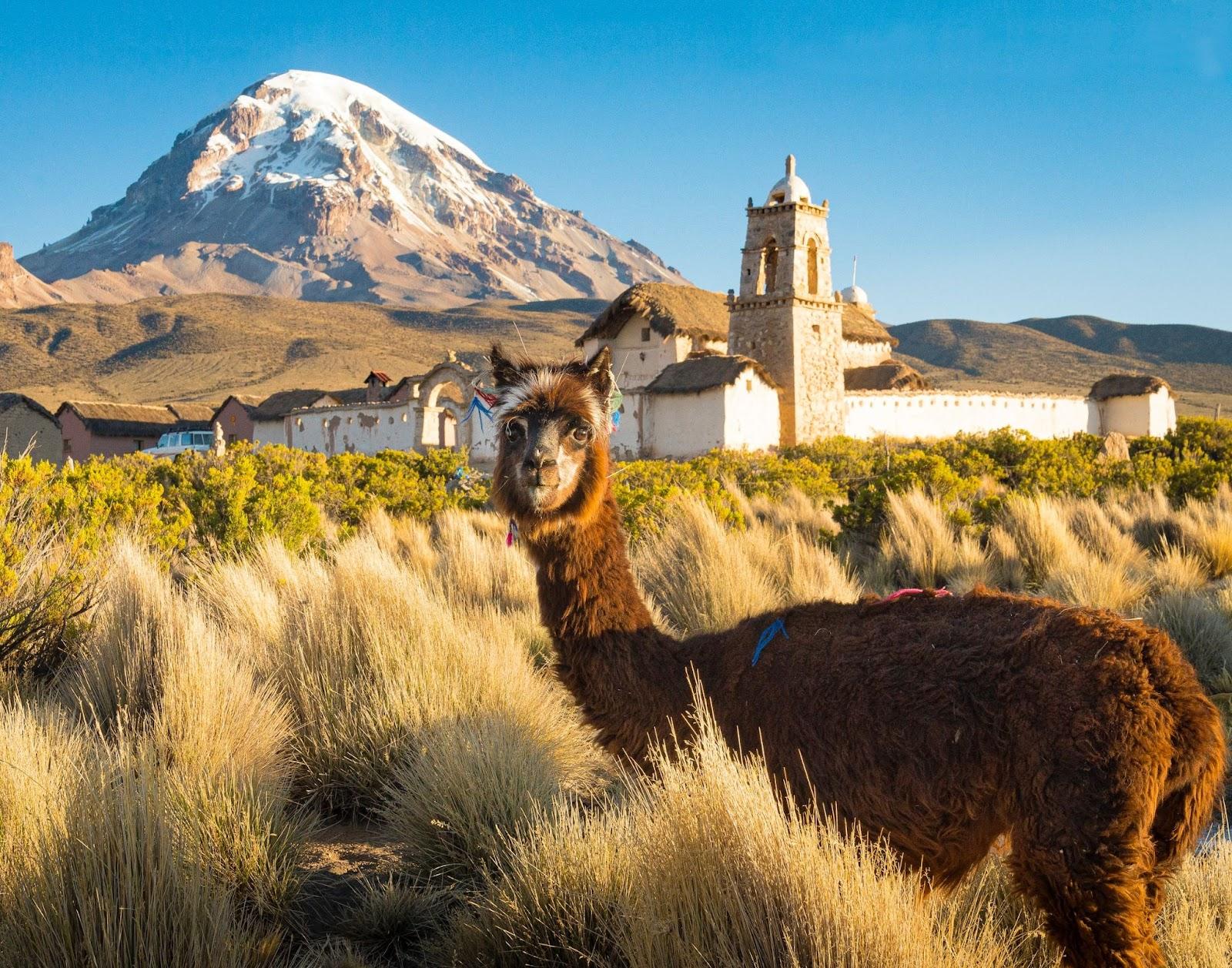 Bolivian Currency:
Banknotes in Bolivia
A new series of Bolivian Bolivianos banknotes was issued in 2018. These banknotes circulate alongside the previously issued Bolivianos notes. Both types are dated 1986, and both types are accepted.
Banknotes in use in Bolivia have the following denominations: Bs10, Bs20, Bs50, Bs100 and Bs200 BOB. The Bs5 and Bs2 banknotes were replaced by coins.
Bolivian banknotes are colourful and rich in cultural symbolism, reflecting the country's diverse heritage and natural beauty.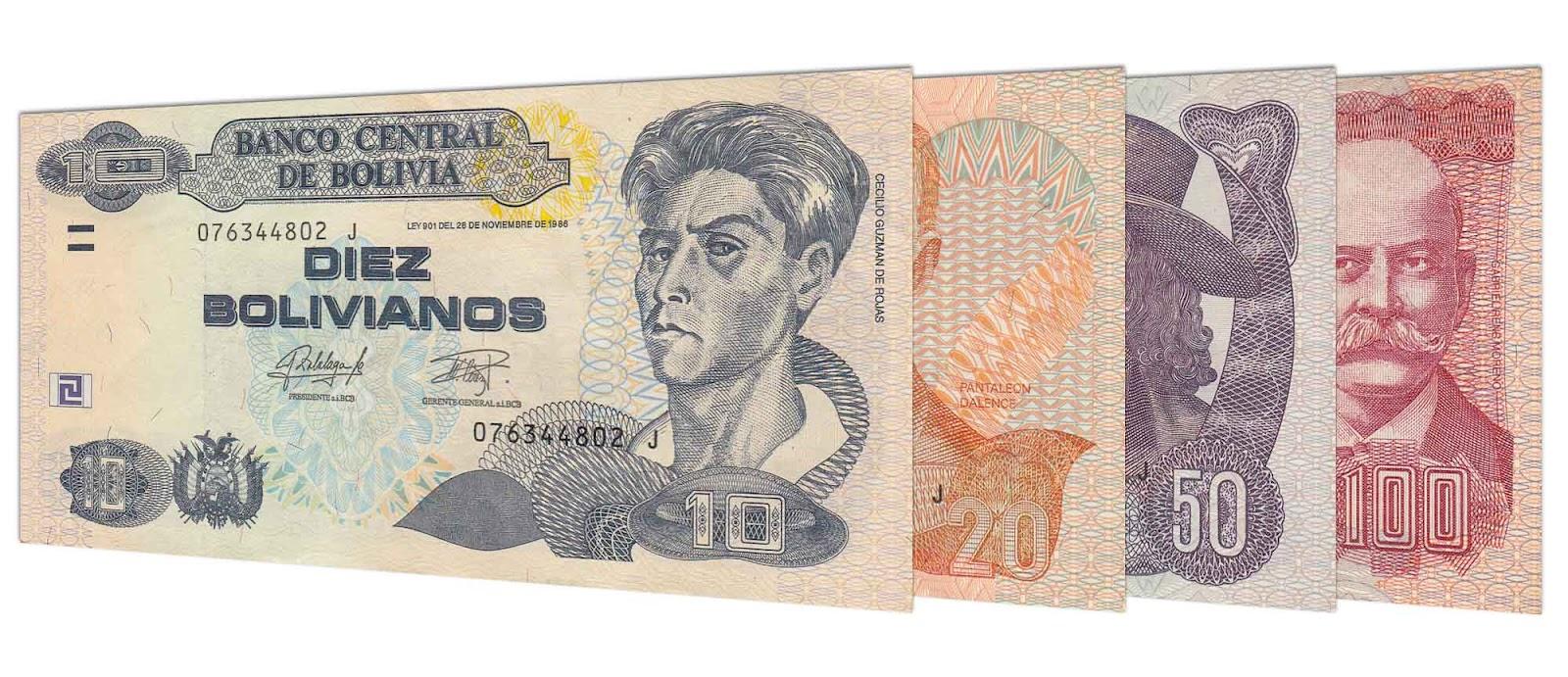 Coins in Bolivia
Bolivian coins range from 5 centavos (0.05 BOB) to 5 Bolivianos. There are 100 centavos in one boliviano.
Boliviano coins come in various denominations and depict different symbols and historical figures.
It's worth noting that due to inflation and wear, the availability and condition of coins may vary. In some places, small coins like 10 and 20 centavos might not be commonly used. Instead, prices are sometimes rounded up to the nearest 50 centavos or 1 Boliviano.
Bolivia's currency import and export regulations
There aren't any restrictions on the amount of Bolivianos you can take into Bolivia. You need to make a cash declaration if you are importing over $10,000 USD worth in currency.
When departing from Bolivia you can export up to the value imported and declared upon arrival.
Ordering Bolivian bolivianos online
Order your Bolivian bolivianos online. Get them delivered quickly and securely to your home or office with Royal Mail Special Delivery Guaranteed®. Or you can collect from our bureau in Datchet near Heathrow. Click here to buy Bolivian currency online.
Selling back Bolivian bolivianos
Have you got Bolivian bolivianos leftover that you'd like to sell? Follow this link to exchange Bolivian Bolivianos to Pounds. Click 'sell currency', then select 'BOB Bolivian Boliviano'. We'll pay good rates for your leftover Bolivian Bolivianos.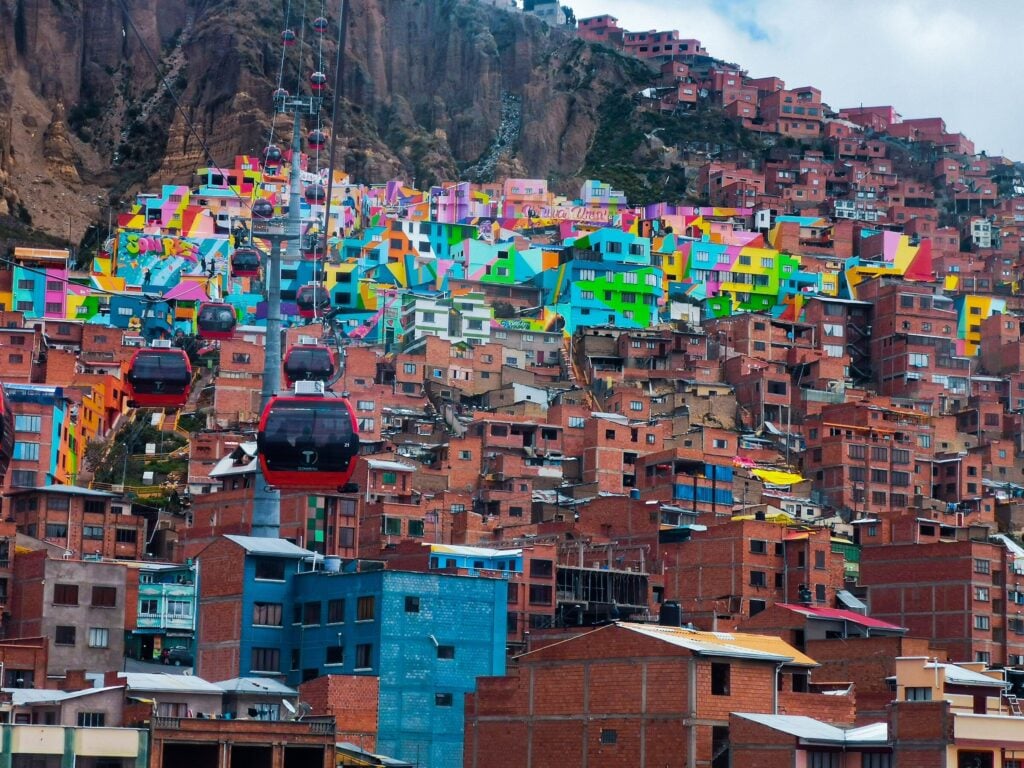 FAQs
Bolivia had a visa-free policy for citizens of many countries. This means that travellers from certain nations can enter Bolivia without obtaining a visa beforehand.
Policies change, so before you leave for this captivating country, check the latest visa requirements based on your nationality.
To get accurate and up-to-date information, visit the official website of the Bolivian embassy or consulate in your country. They'll provide you with the visa details and any other entry requirements you might need.
Sometimes you'll need a yellow fever vaccination certificate. Normally if you're coming from or moving through countries with a risk of yellow fever on the way to Bolivia. This is to protect both you and the local population from the risk of the disease.
Make sure you're up to date with the latest requirements. Check-in with your healthcare provider or the Bolivian embassy or consulate in your country. 
Make sure you have the most current information about vaccination requirements and health-related measures.
The best time to visit Bolivia depends on what kind of experience you're looking for.
If you prefer milder weather and fewer crowds, the ideal months are from May to October. Dry and sunny weather are perfect conditions for exploring Bolivia's stunning natural wonders. 
If you're keen on experiencing Bolivia's unique festivals and local traditions, consider visiting during the months of February and March. The carnival season brings vibrant celebrations across the country. Colourful parades, music, and dancing showcase the lively spirit of Bolivia's culture.
Remember that Bolivia has diverse climates due to its varying altitudes. Pack accordingly for cooler temperatures at higher elevations and warmer weather in lower areas.
The cheapest time to visit Bolivia is during the low season, which typically falls between November and April.
During these months, you'll find lower prices on accommodation, tours, and flights compared to the peak tourist season. Bolivia's rainy season is during the low season. But the rain mainly affects the Amazon basin and certain regions. You can still enjoy many incredible sights in the low season without breaking the bank.
Absolutely! Bolivia is a beautiful and captivating country that offers a unique and enriching travel experience. Like any destination, it's essential to stay informed and take some precautions to ensure a safe and enjoyable trip.
Bolivia is generally safe for tourists, but here are some tips to make your journey even safer:
Stay informed: Keep yourself updated on current events and travel advisories for Bolivia before your trip. 

Respect local culture and customs: Being mindful of the traditions will help you have a more immersive and enjoyable experience.

Choose safe accommodation: Opt for reputable and secure accommodations during your stay. Check reviews and recommendations to ensure your comfort and safety.

Use reliable transportation: Use official taxis or transportation services recommended by your accommodation. Avoid unmarked taxis to reduce the risk of scams.

Keep valuables secure: Keep your belongings, especially passports, money, and electronic devices, safe and secure. 

Stay in tourist areas: Stick to well-travelled and tourist-friendly areas, especially at night. 
With common sense, a little vigilance and a positive attitude, you'll be able to enjoy the wonders of Bolivia without worries.
---

Great competitive rates & friendly & helpful staff. Easy to order online & collect in person or delivery.

Great, fast and reliable service would certainly use again for my travel needs, as the rates are the best around!

This amazing company have gone above and beyond in getting a large amount of a rare currency across the pond to Ireland.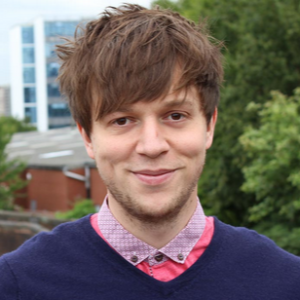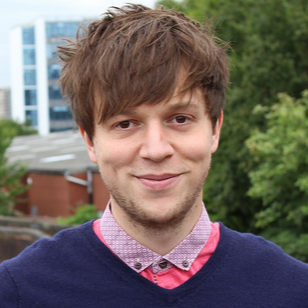 Great rates and really responsive, friendly customer support, will definitely be using Manor FX again.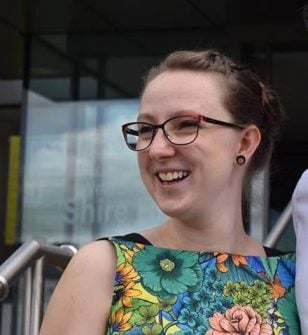 Manor FX gave me a better rate than my bank with great customer service, I highly recommend them.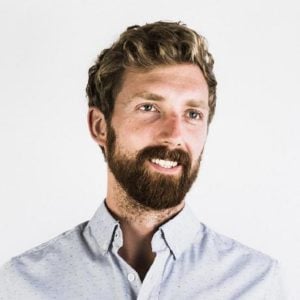 Family run business that's always super helpful. Manor FX's rates are always really good as well!
Get
Bolivian Bolivianos
Fast!
Free home delivery over £750

with Royal Mail Special Delivery 1pm

Better rates than the banks