Get
Ghanaian Cedis
Fast!
Free home delivery over £750

with Royal Mail Special Delivery 1pm

Better rates than the banks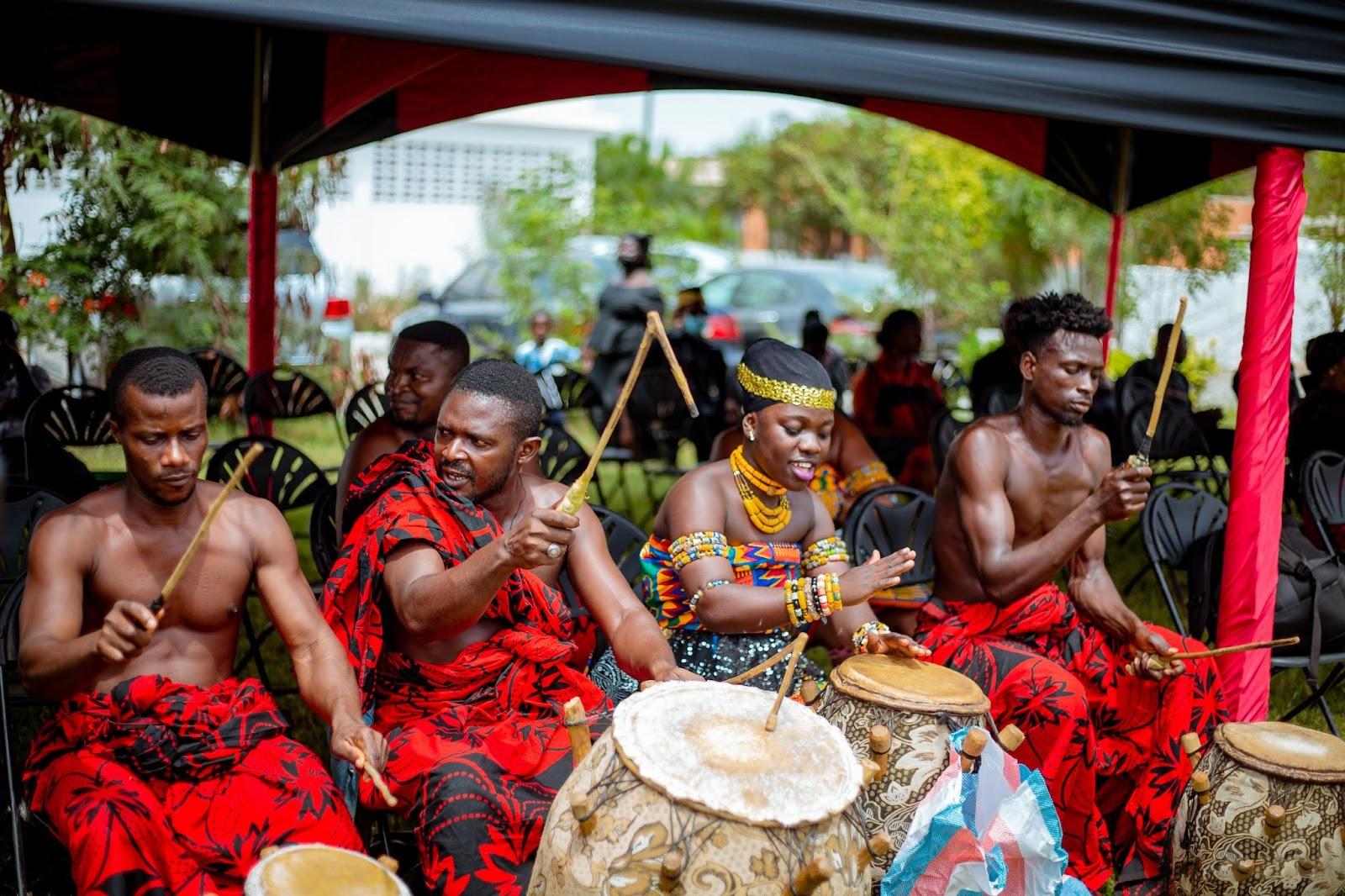 Travelling to Ghana?
Get the best rates for Ghanaian currency online
Prepare for your trip to Ghana and order your Ghanaian cedis at Manor FX now.
Our fantastic exchange rates mean you'll have more GHS cash to spend. Get your Ghanaian cedi banknotes securely delivered to your home or office. Or pick them up from the Manor FX bureau near Heathrow.
Manor FX offers fast delivery times and a fuss-free online ordering process for your Ghanaian cedi travel money.
Ghanaian travel money:
Head off well-informed to Ghana, west Africa. Here are some handy facts about where to change your travel money, foreign currency, plus information about cash and card payments in Ghana.
Where can you get Ghanaian cedi?
You may be able to exchange your British pounds for Ghanaian cedi at international airports or foreign exchange bureaus. Some travel agencies might also offer currency exchange services.
Because Ghanaian cedi is a minor currency, it's hard to find at most high street banks or the Post Office.
It's always a good idea to compare exchange rates and fees to find the best deal. But you can save time and get the best exchange rates and next working day delivery when you buy from us online or in-store.
Where can I buy Ghanaian cedi in the UK?
Because Ghanaian cedi is an exotic or minor currency, it can be challenging to find in the UK.

You'll generally need to go to a specialist currency exchange to get cedi. Why not save time and a journey to a bureau de change and buy your holiday money online now? Get free home delivery for orders over £750.
Should I exchange money before I travel to Ghana?
Yes. It's a great idea to exchange your money before your trip to Ghana. You'll need Ghanaian cedi when you arrive for transportation, meals, and purchases.
What currency should I bring from the UK to Ghana?
When heading from the UK to Ghana, you'll need to bring some local currency, the Ghanaian cedi (GHS).
Bringing some British pounds (GBP) with you is also a good idea. This will make things super convenient and ensure you're all set to enjoy your time in Ghana without any currency hiccups.
Can I use my bank card in Ghana?
Yes. You can use your bank card in Ghana's capital, Accra, and other cities, such as Kumasi and Takoradi. Especially in the commercial centre, international hotels and large shopping malls.
It's a convenient way to pay for larger expenses like accommodations, restaurant meals, and shopping. It's worth noting that bills are subject to card transaction fees of up to 3%
Smaller vendors and shops in more remote areas rarely accept card payments. Limited internet issues pose a problem for card transactions. For these reasons, most Ghanaians still pay with cash.
Friendly tip: before you head off on your adventure, it's a good idea to inform your bank about your travel plans.
Should I bring cash to Ghana?
Yes, especially if you plan to travel around Ghana and visit smaller or more remote places where card payments might not be common. Cash is Ghana's most popular payment method, followed by mobile payments with local apps such as TXTnpay.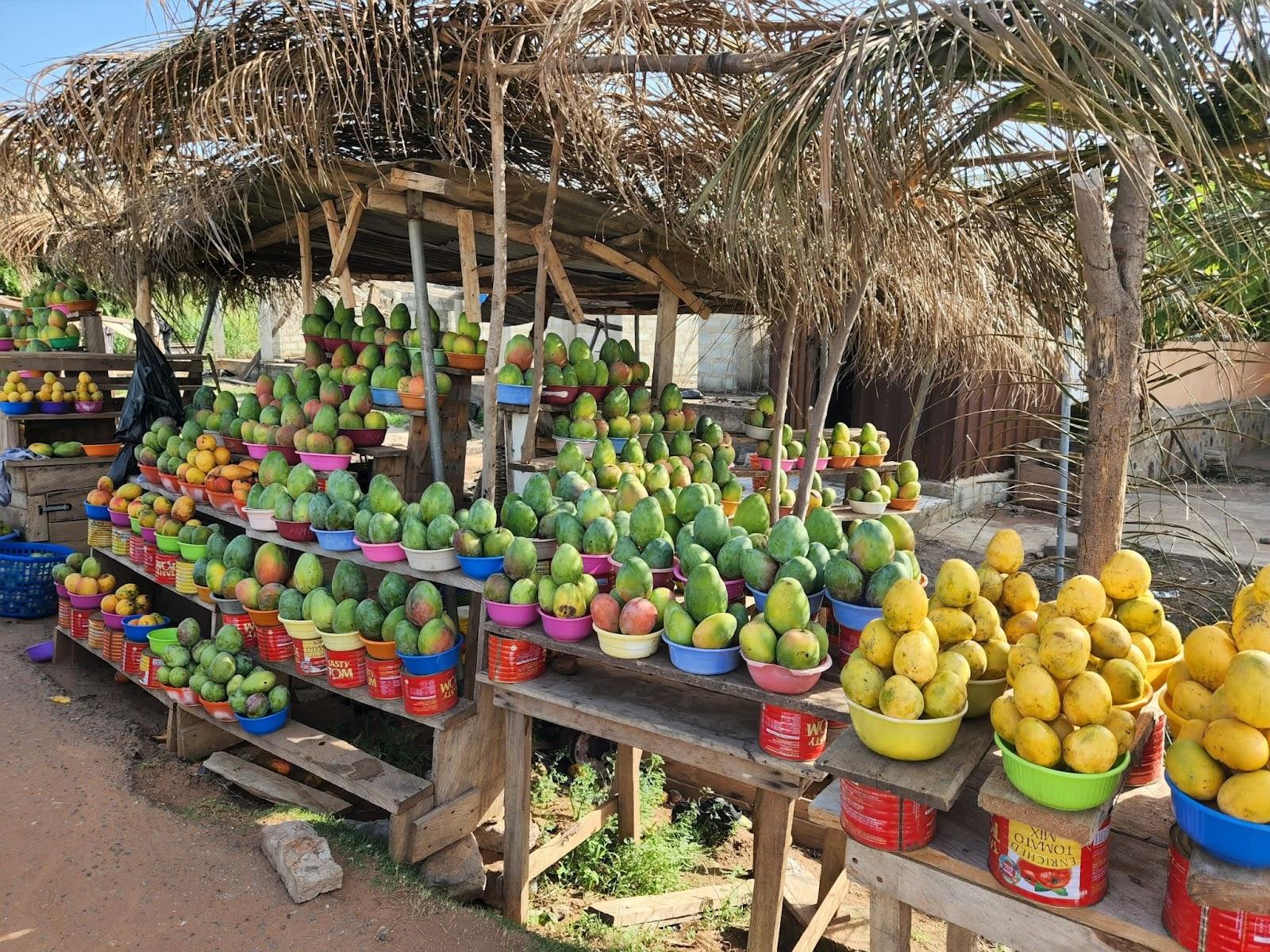 How much cash should I take to Ghana?
You should take enough cash to spend between £35 – £50 (500 – 715 GHS) daily for food, transport and activities.
Additionally, having an emergency stash of a couple of hundred pounds in GBP as a backup is always a wise move.
How can I avoid ATM fees in Ghana?
To avoid ATM fees in Ghana, here are a few friendly tips:
Check Your Bank's Partners: Before you travel, see if your bank has any partner banks in Ghana. Using these partner ATMs might help you avoid extra fees. Some banks offer fee-free withdrawals.
Withdraw Larger Amounts: Instead of taking out small amounts of cash frequently, take out larger amounts less often. This way, you'll reduce the frequency of ATM visits and the associated fees.
Choose Your ATMs Wisely: Opt for ATMs located within bank branches. They often have lower fees compared to standalone ATMs found on the streets.
Is it expensive to live in Ghana?
The overall cost of living in Ghana is 33% cheaper than in the UK.
The cost of living varies depending on where you visit and your lifestyle preferences.
Generally, necessities like food, transportation, and accommodation are often more budget-friendly than in many Western countries.
If you're open to trying local foods, shopping at markets, and using public transportation, you'll find that your expenses are manageable.
Keep in mind that prices vary between cities and regions. Major cities like Accra might have slightly higher costs, especially regarding accommodation and certain imported goods.
With some savvy budgeting, you can make the most of your experience without breaking the bank.
How does tipping work in Ghana?
Tipping in Ghana is generally appreciated and an excellent way to show gratitude for good service. Here's a friendly rundown of how tipping works:
Restaurants and Cafes: When eating out in upscale places in Ghana, leave a tip of 10% to 20%. Tipping is not common in regular eateries and bars.
Hotels: Tipping hotel staff like bellhops, housekeeping, and concierge is thoughtful. Small amounts, say around 5-10 cedis, can go a long way in showing your appreciation.
Taxis and Drivers: When using taxis, round up the fare or give a little extra as a tip. If you're using a driver for a day trip, a slightly larger tip is a nice way to say thanks.
Tour Guides and Local Guides: If you're taking tours, tipping your guides is a great way to acknowledge their hard work. Around 10-20 cedis, depending on the length and complexity of the tour, is a thoughtful amount.
How much money can you travel with to Ghana?
There isn't an upper limit of money that you can travel with to Ghana. You must declare if you're carrying more than $10,000 (or equivalent) in cash.
Are euros accepted in Ghana?
While some places in Ghana might accept euros, the official currency in Ghana is the Ghanaian cedi (GHS).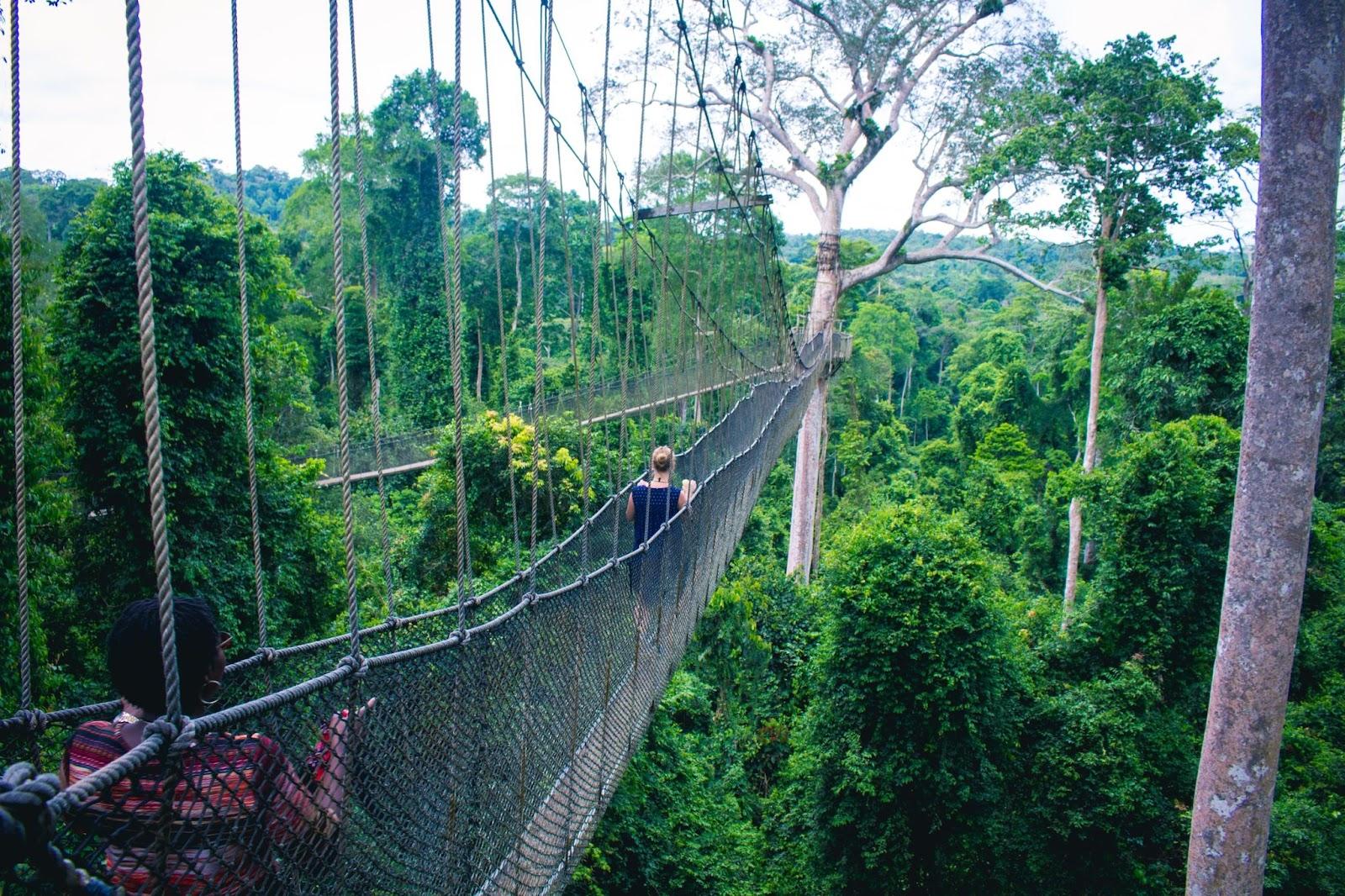 Ghanaian Currency:
Banknotes in Ghana
The current Ghana cedi banknotes were introduced in 2007. Banknotes from before 2007 were replaced. A redenomination occurred, and four zeros were dropped: 10,000 cedis from before 2007 were replaced by a new 1 cedi banknote.
The current Ghanaian cedi banknotes in circulation are 1 cedi, 2 cedis, 5 cedis, 10 cedis, 20 cedis and 50 cedis. All Ghanaian banknotes of 5 cedis and up feature portraits of the Big Six leaders of the United Gold Coast Convention.
The colourful and vibrant banknotes reflect the rich culture and history of the country. Keep an eye out for the intricate designs and meaningful symbols that make each banknote special.

Coins in Ghana
Ghanaian coins range from 1 pesewa (0.01 GHS) to 1 cedi. Pesewa coins in Ghana are like tiny canvases that tell stories of the country's heritage, achievements, and culture.
Ghana's currency import and export regulations
Travellers can take currency into Ghana up to a maximum value of $10,000 USD per person. Passengers must declare currency upon arrival.
Ordering Ghanaian cedis online
Order your Ghanaian cedis online and get them delivered fast and securely to your home or office with Royal Mail Special Delivery Guaranteed®. You can pick up your travel money from our bureau de change near Heathrow if you prefer. Click here to buy Ghanaian cedis online.
Selling back Ghanaian cedis
If you have Ghanaian cedis to sell, follow this link to exchange Ghana cedis to Pounds. Just click on 'sell currency', then select 'GHS Ghanaian cedi'. We'll pay great rates for your leftover Ghanaian cedis.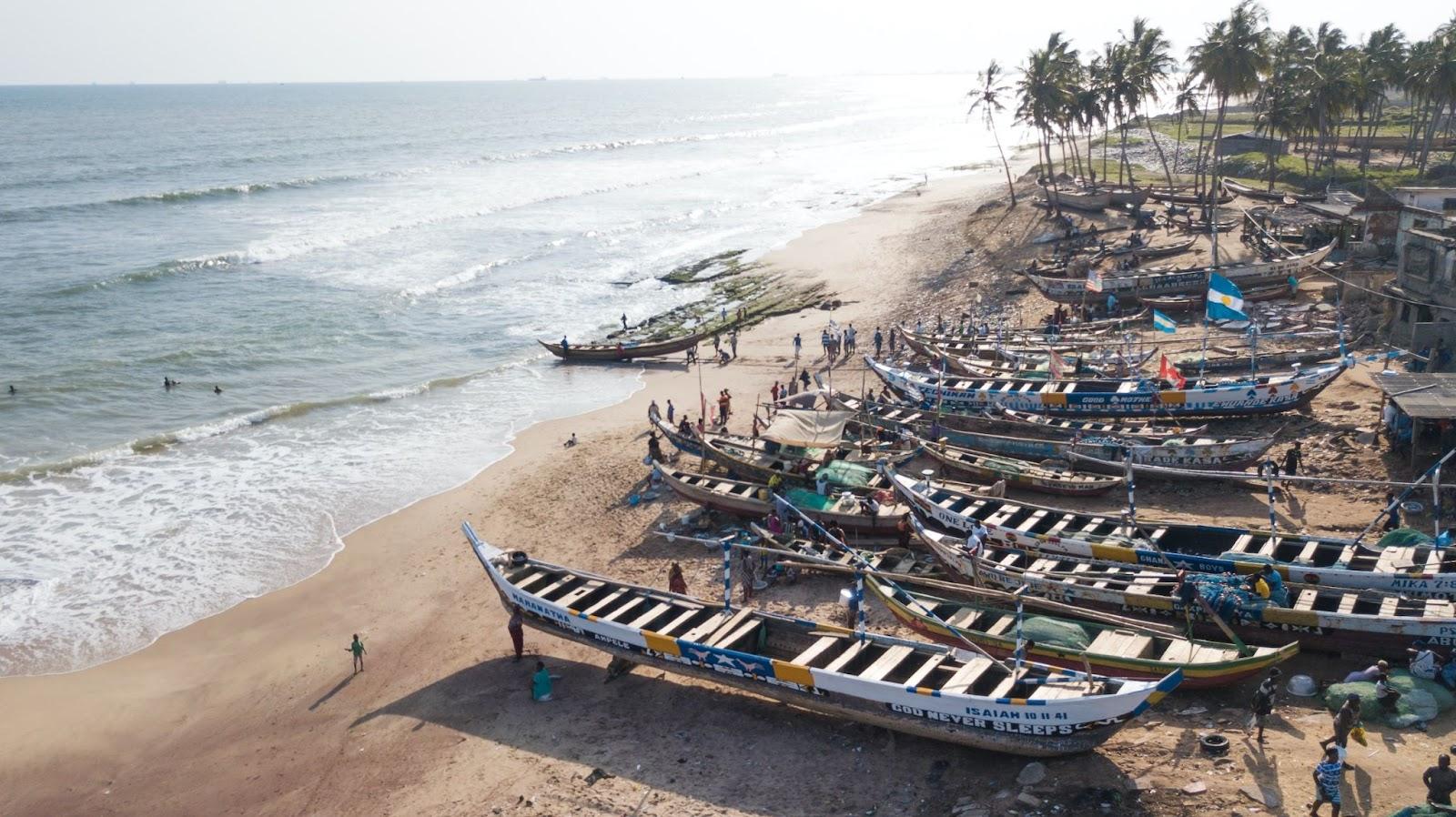 FAQs
Yes, you'll likely need a visa to visit Ghana. Visa requirements depend on your nationality, the purpose of your visit, and how long you intend to stay. 
Check-in with the Ghanaian embassy or consulate in your home country or visit their official website. They'll provide all the details you need to know about obtaining the correct visa for your trip.
If you're planning to visit Ghana as a tourist, the duration of your stay can vary. Typically, you can get tourist visas for stays of up to 30, 60, or 90 days. 
The exact time you can stay depends on your visa and travel plans.
There are no strict vaccination requirements for entry. But it's important to stay protected.
Standard vaccinations for travellers to Ghana include yellow fever, typhoid, hepatitis A, malaria, meningitis, and routine vaccinations like measles, mumps and rubella.
The best time to visit Ghana depends on your preferences for weather, events, and activities:
The dry Season (November to April) is the peak tourist season. The weather is generally dry and comfortable, making it perfect for exploring both the coast and inland areas. 
From December to January, you can enjoy festive celebrations, and wildlife viewing is particularly rewarding during this time.
Green Season (May to October): This is the rainy season, but don't let that deter you! The landscapes are lush and vibrant; you might even find fewer crowds. Just be prepared for occasional heavy rainfall.
Remember that specific festivals, cultural events, and local holidays can add a unique charm to your trip, regardless of the season. Factor in your preferred weather conditions when planning your trip.
---

Great competitive rates & friendly & helpful staff. Easy to order online & collect in person or delivery.

Great, fast and reliable service would certainly use again for my travel needs, as the rates are the best around!

This amazing company have gone above and beyond in getting a large amount of a rare currency across the pond to Ireland.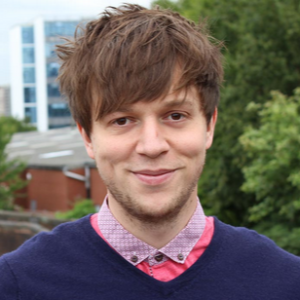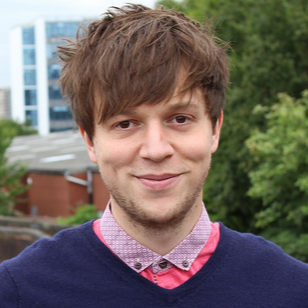 Great rates and really responsive, friendly customer support, will definitely be using Manor FX again.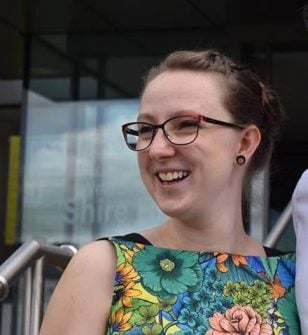 Manor FX gave me a better rate than my bank with great customer service, I highly recommend them.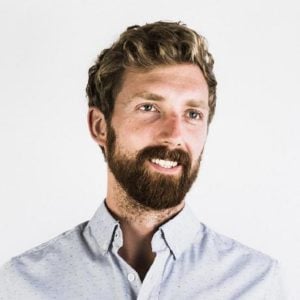 Family run business that's always super helpful. Manor FX's rates are always really good as well!
Get
Ghanaian Cedis
Fast!
Free home delivery over £750

with Royal Mail Special Delivery 1pm

Better rates than the banks