Get
Mongolian Tugrik
Fast!
Free home delivery over £750

with Royal Mail Special Delivery 1pm

Better rates than the banks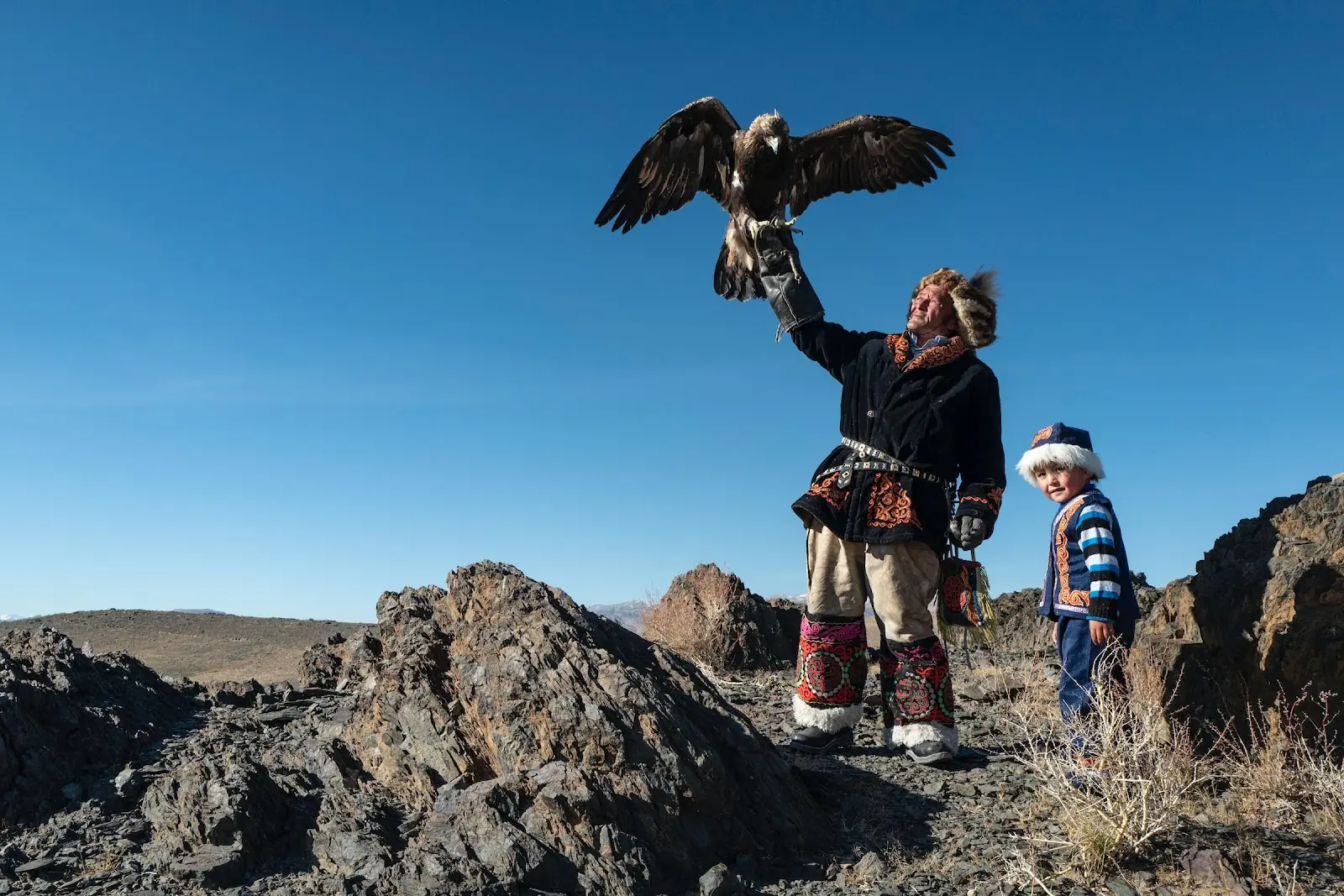 Planning your trip to Mongolia?
Discover exclusive Mongolian tögrög rates and travel insights!
Are you excitedly preparing for your upcoming adventure in Mongolia? Look no further than Manor FX for all your Mongolian tögrög needs!
We offer the best Mongolian tögrög exchange rates in the UK. This means you get more Mongolian currency to make the most of your journey.
You can have your Mongolian tögrög banknotes securely delivered to your doorstep or office within 24 hours. Alternatively, enjoy the convenience of picking them up from our Manor FX bureau near Heathrow.
At Manor FX, we're committed to fulfilling your Mongolian tögrög requirements with trust and reliability. Calculate your potential savings today using our user-friendly currency converter above!
Mongolian travel money:
Getting ready for your Mongolia adventure? Here's essential guidance on managing cash and card payments in Mongolia using the Mongolian tögrög currency.
Can you buy Mongolia tögrög in the UK?
Certainly, however, Mongolian tögrög or tugrik can be less common, making their availability a bit more challenging.
Where can you get Mongolian tögrög?
Consider yourself fortunate if you're interested in buying Mongolian tugrik to GBP while in the UK! Unlike traditional options such as banks and the Post Office, which may not have Mongolian tögrög readily available, you can buy this currency online through websites like ours.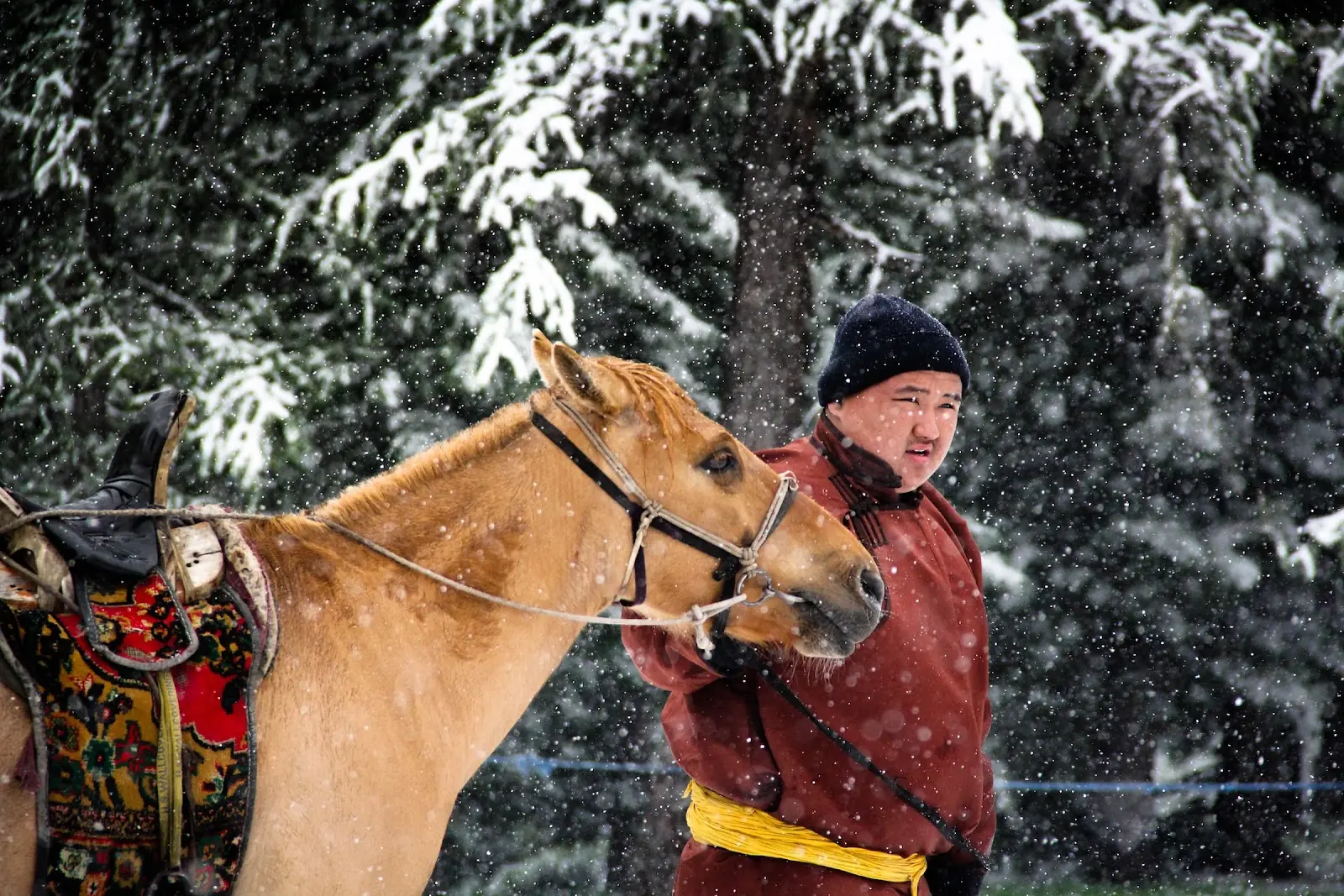 What is the best currency to bring to Mongolia?
The best currency to use in Mongolia is the Mongolian tögrög (MNT). Using the local currency in Mongolia offers both convenience and cost-efficiency.

Although many cities and tourist areas accept credit cards, having the local currency is essential for smaller businesses, markets, and transportation.
Converting your GBP pounds into Mongolian tögrög before your trip ensures you get the best value for your money.

It's wise to have a variety of payment options on hand. Including some local currency for everyday expenses and cards for larger transactions or emergencies.
Should I exchange money before I travel to Mongolia?
Certainly, as mentioned above, we typically recommend exchanging some currency before your trip to Mongolia. Mongolian tögrög is helpful for small purchases and immediate expenses upon arrival.

Using the local currency facilitates smoother transactions, particularly in local markets and restaurants. Exchanging your currency before your journey gives you better control over the Mongolian tögrög exchange rate. This protects you from less favourable rates at airports.
Can I use my bank card in Mongolia?
Using your bank card in Mongolia is generally hassle-free. Major cities and tourist areas widely accept Visa and MasterCard, making settling bills at hotels, restaurants, and other tourist-oriented establishments convenient.

However, it's important to note that smaller shops in remote parts of Mongolia probably won't have card terminals available.

If you plan to use your bank card for payments during your Mongolia stay, it's crucial to be vigilant about card fees and currency conversion charges. Banks often impose high rates for currency conversion to generate profits.

To ensure a seamless experience when using your bank card in Mongolia, we recommend contacting your bank in advance to prevent unexpected card blocks.
Should I use cash in Mongolia?
Absolutely, cash remains a reliable and convenient payment method across Mongolia. We highly recommend having Mongolian tögrög banknotes readily available, especially if you plan to venture beyond the bustling capital, Ulaanbaatar.
Mongolian law generally discourages vendors from accepting foreign currencies, even though Mongolian tögrög banknotes might resemble Euros. The likelihood of finding a vendor willing to take Euro banknotes for transactions is quite rare.

It's a prudent decision to carry Mongolian tögrög banknotes. As they can be handy when card payments are not an option.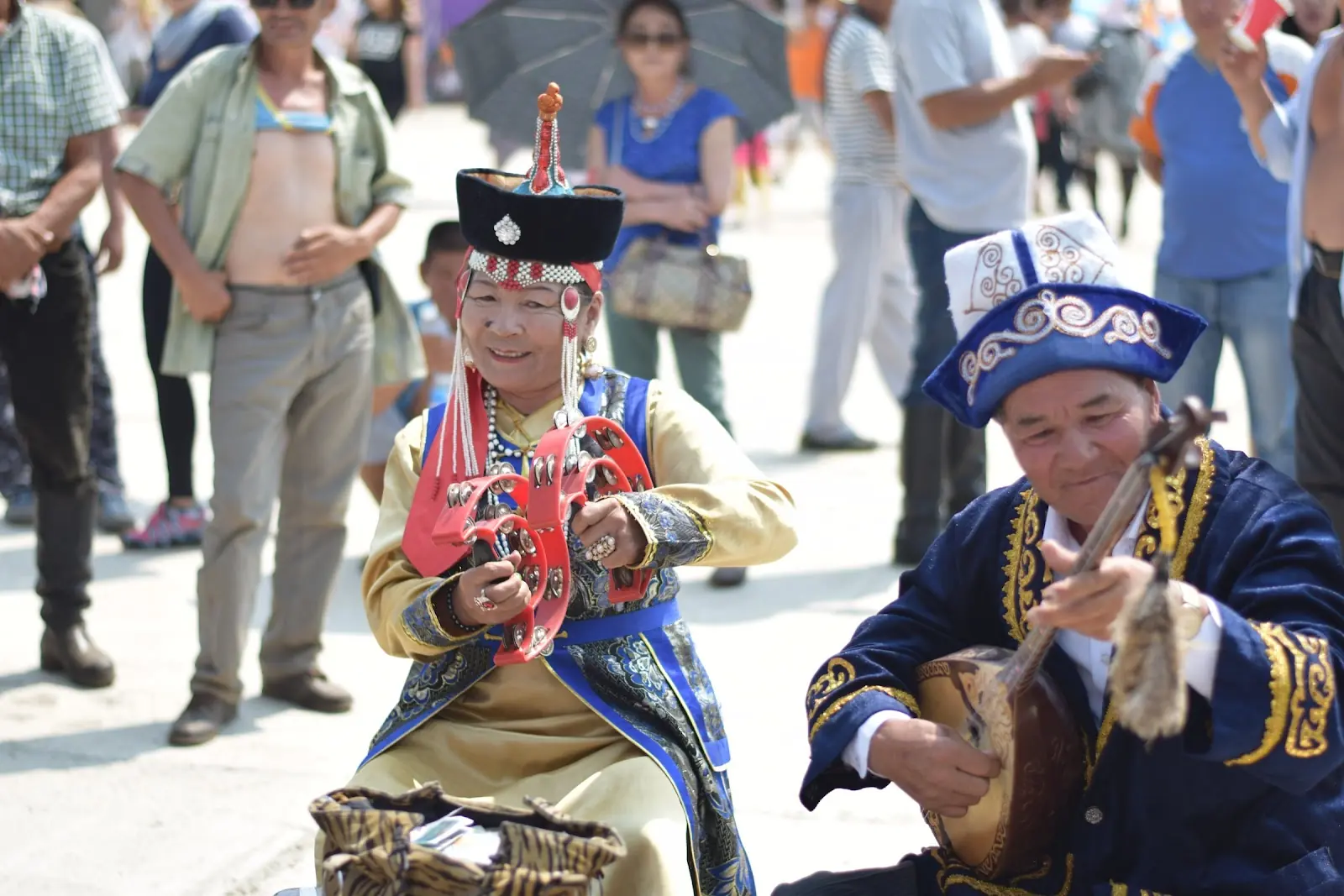 Is it better to use cash or credit card in Mongolia?
When travelling in Mongolia, a combination of cash and cards is usually the most practical approach. However, it's essential to be aware of potential bank fees. Cash offers convenience and simplicity, particularly in remote regions and local markets.

Cash transactions, such as buying street food, public transportation, or souvenirs from local vendors, are often more straightforward and cost-effective.
While card usage can entail various fees, cash transactions can help you avoid these additional costs.

In summary, for an optimal travel experience in Mongolia, it's advisable to strike a balance between cash and card transactions.
Is Mongolia expensive to visit?
Kazakhstan proves to be a destination that won't break the bank for travellers.
In terms of your travel budget, Kazakhstan offers remarkable value. The cost of living here is, on average, 53% lower than in the UK.

Picture yourself savouring a cup of coffee at a café in Nur-Sultan for around 4-5 Kazakh tenge, equivalent to roughly £0.90 to £1.10. When it's time for a meal at a mid-range restaurant, you can expect to spend between 2,000 to 4,000 KZT, which translates to approximately £4.50 to £9.00.

Accommodations outside Nur-Sultan are often budget-friendly, ensuring a comfortable stay without straining your finances.

Is Mongolia expensive to travel to? Transportation within the country, including buses and the metro in Nur-Sultan, comes at reasonable prices. Allowing you to explore without worrying too much about the cost of getting around.

Food in Kazakhstan offers a pleasant surprise for your wallet. With a wide array of local dishes catering to various budgets. You can indulge in mouthwatering kebabs or flavorful pilaf without emptying your pockets.

Admission fees for attractions may vary, but they are generally quite reasonable. If you enjoy shopping for local products in markets. Remember that haggling is often part of the experience, and it can lead to some fantastic bargains.
In summary, Kazakhstan stands out as an ideal destination for budget-conscious travellers. Offering affordability without compromising the quality of your travel experience. Your money goes a long way in this captivating country.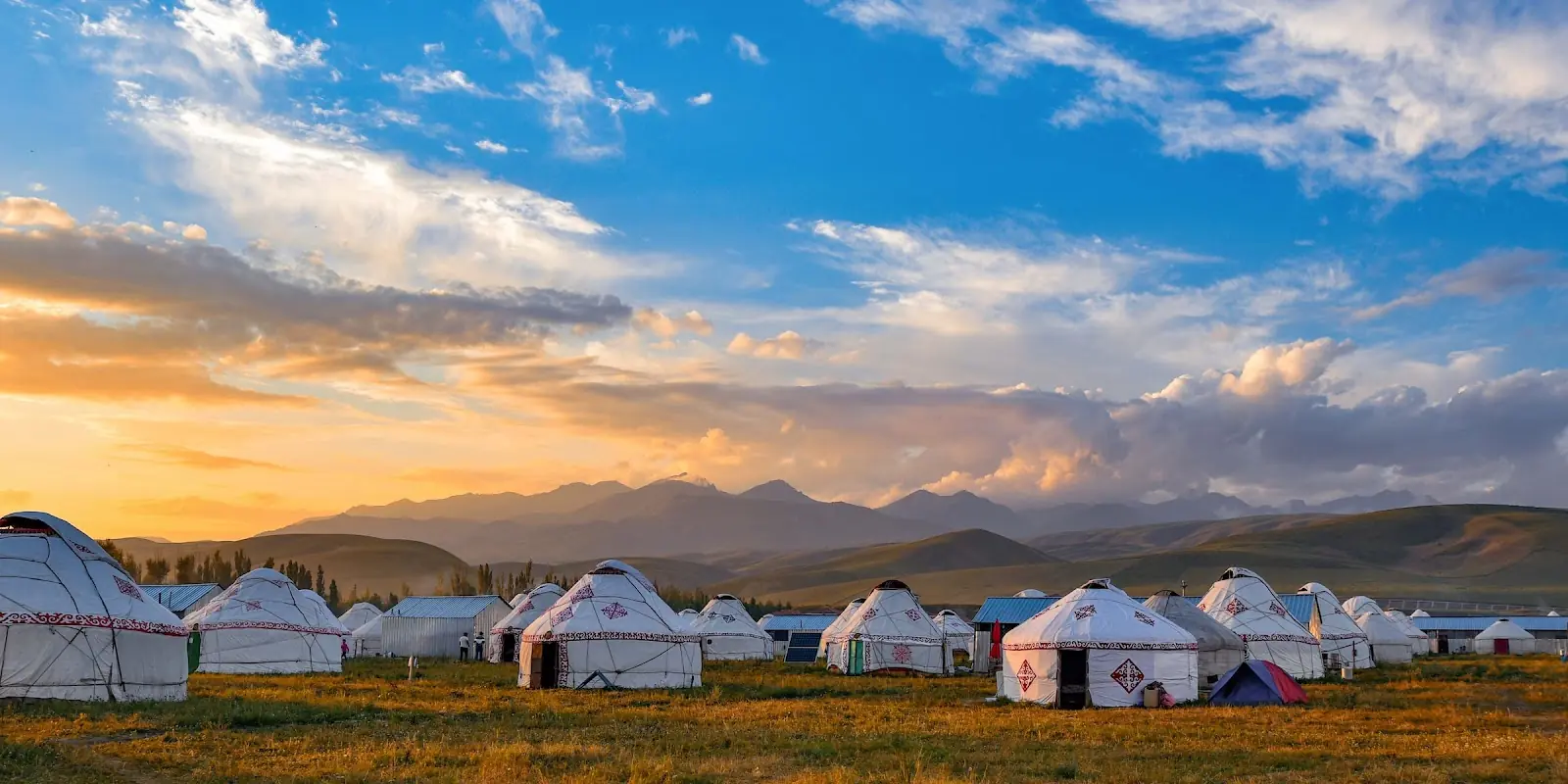 How can I avoid ATM fees in Mongolia?
To minimise ATM fees in Mongolia, exchanging most of your money before your trip is a good idea. This will reduce the need for frequent ATM withdrawals.
Check whether your home bank has partnerships with banks in Mongolia. Using these partner ATMs may help you avoid some fees.

Instead of making lots of small withdrawals, withdraw a larger sum of cash in one transaction. This way, you'll only get the ATM fee once rather than each time you visit the machine.

Opt for ATMs from local Mongolian banks, which may have lower or no fees than international bank ATMs.
How much cash should I take to Mongolia?
The amount of cash you should bring to Mongolia depends on your spending preferences and the level of comfort you seek during your trip. For a week-long journey in Mongolia, consider the following:

Budget:
Local Currency: Carrying approximately 10,000 to 15,000 Mongolian tögrög (MNT) per day. Which is roughly £22 to £33, should cover minor expenses like food and local transportation. Having about 70,000 to 100,000 MNT for a week, approximately £155 to £220, should provide ample coverage.
Accommodation: For budget-conscious travellers, allocate around 5,000 to 8,000 MNT per night for affordable lodging. Which is about £11 to £18. For a week, this totals approximately 35,000 to 56,000 MNT, about £77 to £123.
Activities and Entertainment: If you're seeking budget-friendly experiences, plan to allocate around 3,000 to 5,000 MNT per activity. Approximately £7 to £11.
Mid-Range:
Local Currency: Carrying approximately 15,000 to 20,000 MNT per day, roughly £33 to £44. Allows for more comfortable dining and transportation options. Having about 100,000 to 140,000 MNT a week, approximately £220 to £308, provides flexibility.
Accommodation: For mid-range travellers, budget around 8,000 to 15,000 MNT per night for comfortable lodging. Which is about £18 to £33. For a week, this totals approximately 56,000 to 105,000 MNT, about £123 to £231.
Activities and Entertainment: If you plan to enjoy mid-range activities, allocate around 5,000 to 8,000 MNT per activity. Approximately £11 to £18.
Premium:
Local Currency: Carrying approximately 20,000 to 30,000 MNT per day, roughly £44 to £66, allows for luxurious dining and transportation experiences. Having about 140,000 to 210,000 MNT a week, approximately £308 to £462, ensures a premium experience.
Accommodation: For premium travellers, budget around 15,000 to 30,000 MNT per night for high-end accommodations, which is about £33 to £66. For a week, this totals approximately 105,000 to 210,000 MNT, about £231 to £462.
Activities and Entertainment: If you seek premium experiences, allocate around 8,000 to 15,000 MNT per activity, approximately £18 to £33.
These are approximate figures; actual expenses will vary depending on your specific choices and spending habits. Planning according to your budget level will help you enjoy Mongolia comfortably, whether you're seeking budget-friendly options, mid-range comfort, or a premium experience.
How does tipping work in Mongolia?
Tipping may not be as customary in Mongolia as in some other countries. People appreciate it as a gesture of good service. People here don't always anticipate tips. But leaving one is a courteous way to express gratitude for the service you've received.
Is it rude not to tip in Mongolia?
In Mongolia, it's perfectly acceptable not to tip. Tipping is a small gesture to acknowledge someone's efforts and say, "Well done!". So, if you find yourself in a situation where you choose not to tip, there's no need to be overly concerned. Nevertheless, it's a thoughtful way to demonstrate appreciation if you've received exceptional service and wish to leave a token of gratitude.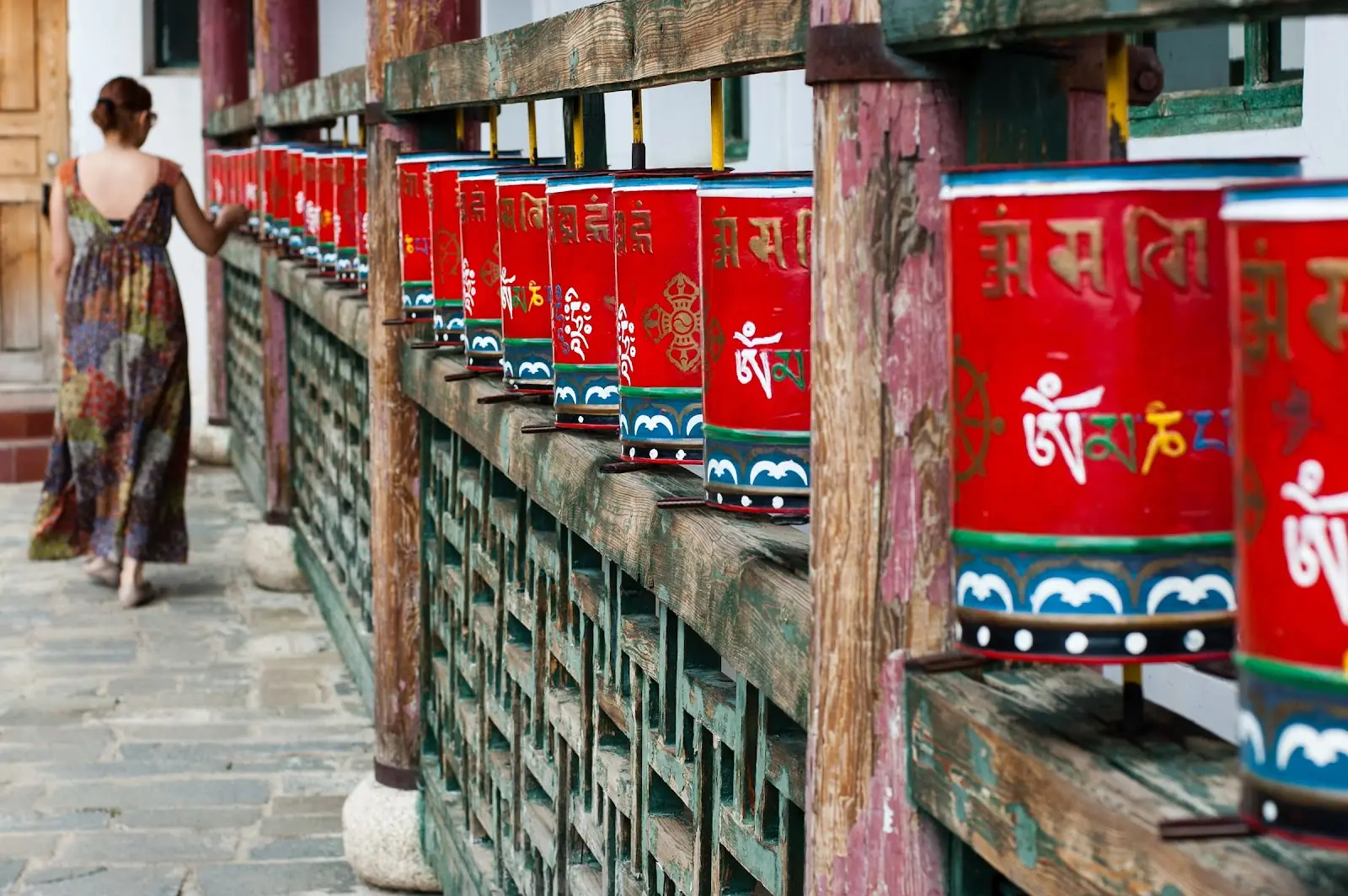 Mongolian money:
Banknotes in Mongolia
The official currency of Mongolia is the Mongolian tögrög (MNT). The banknotes come in various denominations, showcasing a piece of the country's rich culture and history.
You'll discover vibrant banknotes adorned with iconic landmarks, historical figures, and traditional designs. These banknotes narrate a captivating story, spanning from ancient to modern times, as you hold them in your hands.
Interestingly, Mongolian tögrög banknotes may resemble Euro banknotes in terms of design. The denominations currently circulating in Mongolia include 1 MNT, 5 MNT, 10 MNT, 20 MNT, 50 MNT, 100 MNT, and 200 MNT.
It's crucial to ensure that you accept only banknotes issued since 2005, as older versions are no longer considered valid currency.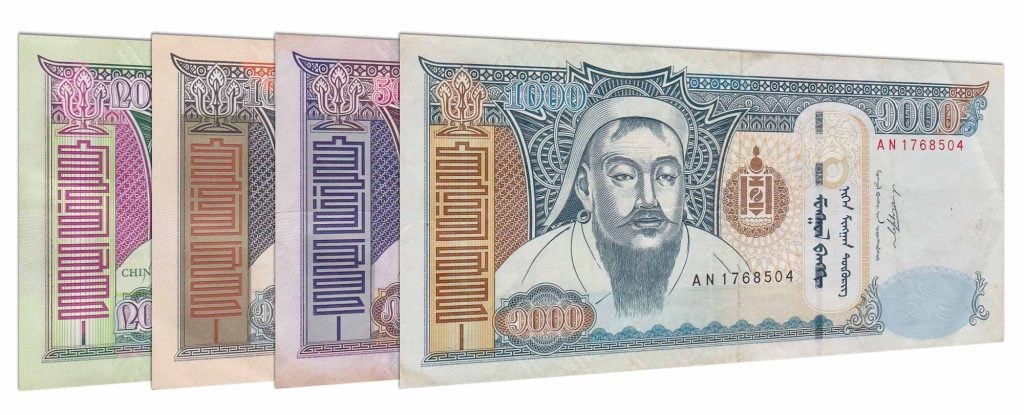 Coins in Mongolia
Mongolian tögrög coins come in various denominations, ranging from 1 möngö (0.01 MNT) to 50 möngö (0.50 MNT). Interestingly, Mongolian tögrög coins may bear some similarities to coins from the Eurozone in terms of design.
Mongolia's currency import and export regulations
Bringing Mongolian tögrög (MNT) into Mongolia is typically straightforward. However, it's essential to be aware of potential regulations regarding larger amounts. We recommend checking the local rules for specific thresholds to ensure a smooth entry.
You can generally carry up to 10,000 MNT when departing Mongolia without any special declaration. However, if you're travelling with a larger sum, it's advisable to inform the customs authorities.
Keep in mind that regulations can change over time. To stay updated, contacting the Mongolian Embassy or Consulate for the latest information is a good idea. These regulations are in place to promote transparency and facilitate travel for all visitors to Mongolia.
Ordering Mongolian tögrög online
Buying Mongolian tögrög (MNT) is a breeze! Simply add your currency to your basket, and your tögrög will be promptly and securely delivered to your specified location via a reliable service like Royal Mail Special Delivery Guaranteed®.
Alternatively, you can collect your Mongolian tögrög at our conveniently located travel money shop near Heathrow. Ready to secure your Mongolian tögrög? Click here to purchase today!
Selling back Mongolian tögrög

Have you got leftover Mongolian tögrög to exchange? It's a straightforward process, and we can help! Click on the provided link to convert your Mongolian tögrög to GBP.
Choose 'sell currency' and then select 'MNT Mongolian tögrög.' We provide competitive rates for your extra Mongolian tögrög. Let's ensure your exchange is beneficial!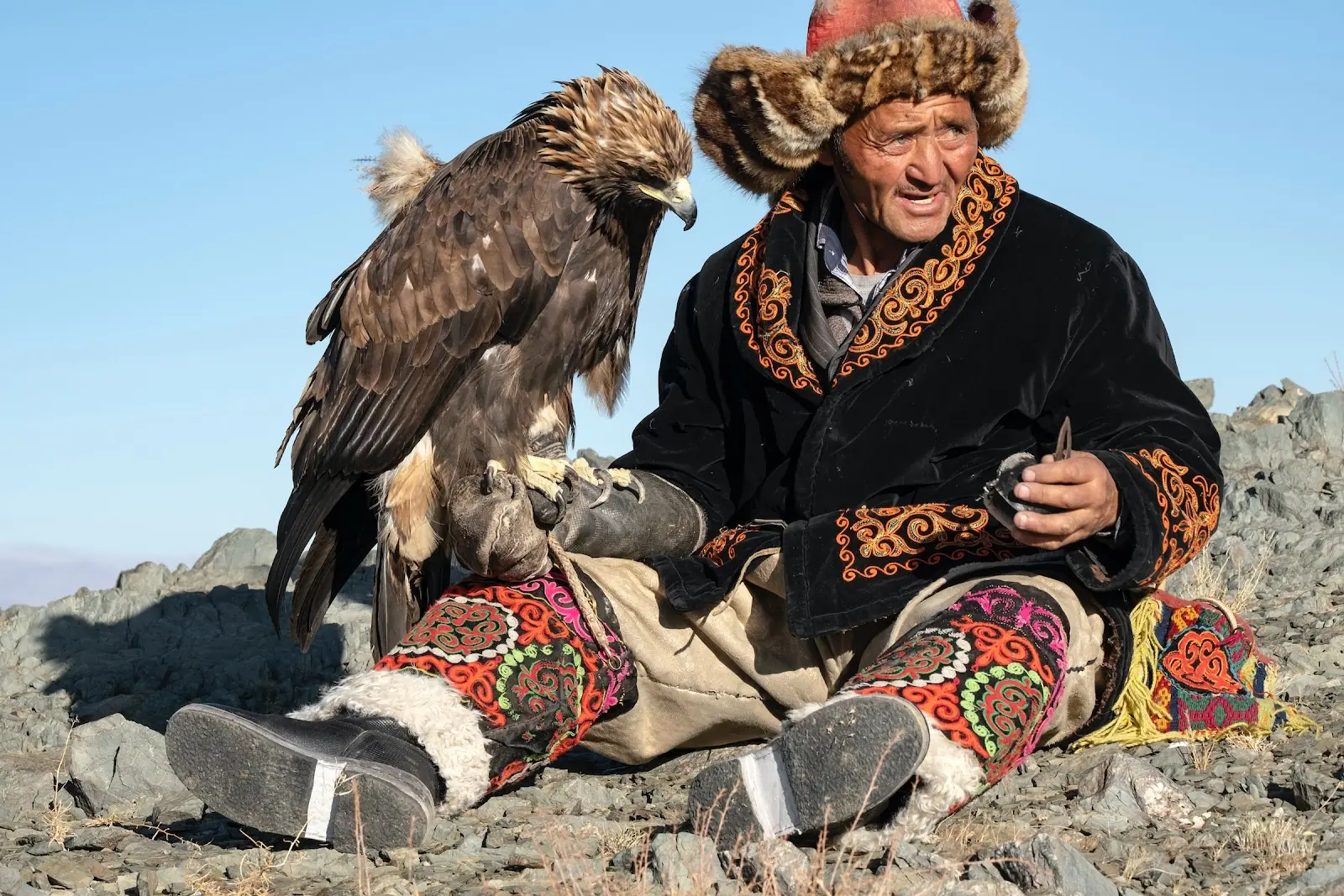 FAQs
For most travellers, visiting Mongolia requires a Mongolia tourist visa. The specific visa requirements depend on your nationality and the purpose of your visit. Mongolia offers various types of visas, including tourist visas and business visas.
To obtain a tourist visa for Mongolia, you typically need to submit an application form, a valid passport with at least six months of validity, a passport-sized photo, and pay the visa fee. The duration of stay can vary, with options for single-entry or multiple-entry visas.
Mongolia also offers e-visas, allowing citizens of certain countries to apply online. The process typically involves filling out an online application form, providing scanned copies of your passport and photo, and paying the e-visa fee.
Please note that visa requirements can change. So, it's essential to check with the nearest Mongolian embassy or consulate or visit the official government website for the most up-to-date information.
Before travelling to Mongolia. It's advisable to consult with a healthcare professional or travel medicine specialist regarding recommended vaccinations and health precautions. Common vaccinations for travellers to Mongolia may include hepatitis A, hepatitis B, typhoid, and diphtheria-tetanus-pertussis (DTP).
Depending on your travel plans and the regions you intend to visit, health authorities may also recommend vaccinations for diseases like Japanese encephalitis and rabies. Malaria prophylaxis might be necessary if you plan to explore certain rural or forested areas.
It's essential to stay updated on the latest health recommendations from reputable sources like the World Health Organization (WHO) and the Centers for Disease Control and Prevention (CDC) because health guidelines can change.
The best time of year to visit Mongolia depends! Mongolia's climate experiences distinct seasons. The best time to visit depends on your preferences and the regions you plan to explore.
Summer (June to August): This is the peak tourist season when Mongolia enjoys warm and dry weather. It's an excellent time for outdoor activities like trekking, horseback riding, and visiting the iconic Gobi Desert.

Autumn (September to October): The weather remains pleasant, with colourful landscapes, making it a good time for cultural and natural exploration.

Winter (November to February): Mongolia's winters are harsh and cold, with sub-zero temperatures. However, this period offers unique experiences like eagle festivals and the chance to witness the nomadic way of life.

Spring (March to May): Spring brings milder weather, and it's an ideal time to see Mongolia's vast steppes adorned with wildflowers. Wildlife enthusiasts may spot migrating birds.
The best month to visit Mongolia depends on your interests and the type of experience you seek: summer adventures, autumn scenery, winter cultural events, or springtime wildlife encounters.
Mongolia boasts diverse tourist attractions, appealing to nature lovers, adventurers, and culture enthusiasts. Some of the best places to visit in Mongolia include:
Gobi Desert: Explore the vast and captivating landscapes of the Gobi Desert. Known for its unique rock formations, sand dunes, and the Flaming Cliffs.

Ulaanbaatar: The capital city offers cultural experiences such as the Gandantegchinlen Monastery and the National Museum of Mongolia.

Khövsgöl Lake: Located in northern Mongolia. This pristine freshwater lake is famous for its natural beauty and offers ideal trekking, fishing, and relaxation opportunities.

 Terelj National Park: Just a short drive from Ulaanbaatar. This park offers stunning landscapes, including the famous Turtle Rock and opportunities for horseback riding.

Genghis Khan Statue Complex: Visit the colossal statue of Genghis Khan on horseback, located not far from Ulaanbaatar.

Eagle Hunting Festivals: If visiting during winter, don't miss the chance to witness the ancient tradition of eagle hunting at festivals like the Golden Eagle Festival.
These are just a few highlights! Mongolia has much more to offer in terms of its nomadic lifestyle, nomadic culture, breathtaking landscapes, and unique experiences. Your holidays to Mongolia are going to be epic!
Generally, tourists consider Mongolia safe. However, like any travel destination, it's important to take precautions to ensure your safety and a smooth trip:
Health Precautions: Stay updated on recommended vaccinations and carry necessary medications. Ensure access to clean drinking water, especially in remote areas.

Traffic Safety: Be cautious when travelling on Mongolia's often rugged and unpaved roads. Seatbelts are essential, and road conditions can vary.

Weather Awareness: Mongolia experiences extreme weather conditions, so prepare for temperature fluctuations, especially in the Gobi Desert.

Cultural Sensitivity: Respect local customs and traditions, particularly when visiting monasteries and interacting with nomadic communities.

Wildlife and Nature: If exploring remote areas, be aware of wildlife encounters and follow safety guidelines.
Overall, Mongolia offers unique and enriching experiences for travellers. You can enjoy a safe and memorable journey with proper preparation and awareness. Explore Mongolia safely, knowing the above facts!
Travel requirements for Mongolia may include:
Passport: Ensure your passport has at least six months of validity beyond your intended departure date.

Visa: Check the specific visa requirements for your nationality and the purpose of your visit. This may involve obtaining a tourist visa in advance or applying for an e-visa online.

Vaccinations: Consult a healthcare professional for recommended vaccinations based on your travel plans.

Travel Insurance: Consider purchasing travel insurance that covers medical emergencies and trip cancellations.

Local Currency: Familiarize yourself with the currency exchange rates. Some Mongolian tögrög (MNT) are on hand for small expenses, especially in remote areas.

Weather-Appropriate Clothing: Pack clothing suitable for Mongolia's diverse climate, which can include extreme cold and hot temperatures.

Cultural Awareness: Learn about Mongolian customs and traditions to respect local culture and etiquette.

Local Contacts: Keep contact information for your country's embassy or consulate in Ulaanbaatar in case of emergencies.
Always verify travel requirements and safety recommendations before your trip, as they may change.
---

Great competitive rates & friendly & helpful staff. Easy to order online & collect in person or delivery.

Great, fast and reliable service would certainly use again for my travel needs, as the rates are the best around!

This amazing company have gone above and beyond in getting a large amount of a rare currency across the pond to Ireland.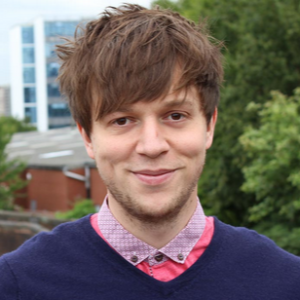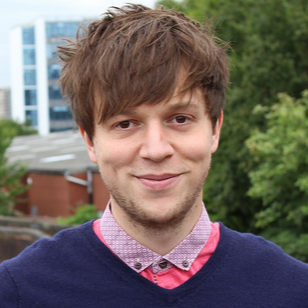 Great rates and really responsive, friendly customer support, will definitely be using Manor FX again.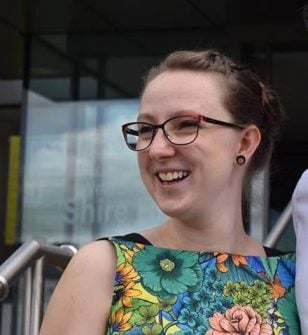 Manor FX gave me a better rate than my bank with great customer service, I highly recommend them.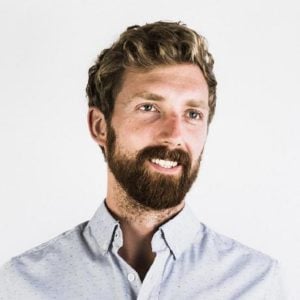 Family run business that's always super helpful. Manor FX's rates are always really good as well!
Get
Mongolian Tugrik
Fast!
Free home delivery over £750

with Royal Mail Special Delivery 1pm

Better rates than the banks