Get
Moroccan Dirhams
Fast!
Free home delivery over £750

with Royal Mail Special Delivery 1pm

Better rates than the banks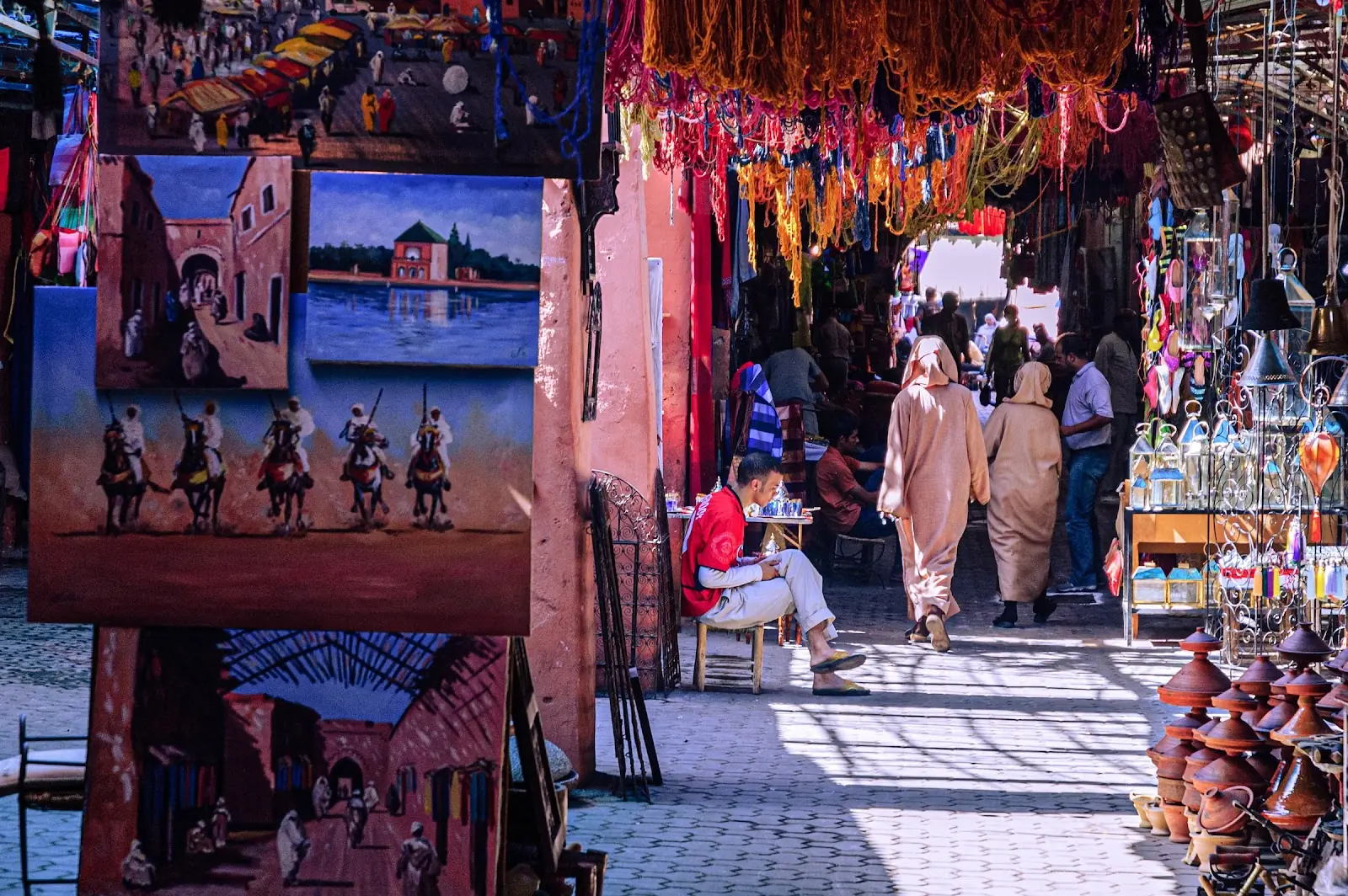 Travelling to Morocco from the UK?
Get the best rates for Moroccan currency online
Ready for your trip to Morocco? All the tagine and baklava you can eat awaits you, but first, let's talk Moroccan currency.
Order your Moroccan dirhams at Manor FX today. Our great exchange rates mean you'll have more MAD cash to spend (yes, mad cash sounds strange). Order Dirham banknotes and get home delivery, office delivery, or pick them up in-store from the Manor FX bureau near Heathrow. ManorFX has the best exchange rates for dirhams online.
Get fast delivery times and a fuss-free online ordering process for your Moroccan dirham travel money.
Moroccan travel money:
Stay updated on Moroccan currency for your trip to a vibrant country with diverse culture and stunning attractions.
Where is the best place to buy Moroccan dirhams?
Purchase in the UK before your trip. Conveniently purchasing dirhams before your trip can offer peace of mind and save time upon arrival in Morocco. You can better plan your budget and expenses with Moroccan currency in hand.
Online currency exchange platforms (like us, woop woop!) provide competitive rates. Plus, you get to choose when and where we deliver your currency. We have the best pound to dirham exchange rate online.
Moroccan dirhams will naturally be readily available within Morocco itself. It's possible to find more favourable rates at local currency exchange offices in Morocco than in the UK. But there's no guarantee.
Buying currency in Morocco comes with potential problems. You'll have fewer options and less time to compare travel money rates. This puts pressure and stress on your arrival in a new country.
Can I buy Moroccan dirhams in the UK?
Yes, you can. But because Moroccan dirhams are an exotic currency, you won't find them at most major banks or the post office.
Typically you'll find Moroccan dirhams (MAD) in the UK through specialist bureau de changes, online currency exchanges and perhaps airports. Airport rates are usually very expensive, a bit like the M&Ms at the cinema.
Is it better to buy dirhams in Morocco or UK?
It's better to buy in the UK. Buying Moroccan dirhams before you go to Morocco is an excellent idea to ensure you get a good deal. By the way, our rates are the best in the country for Moroccan dirhams.
What currency is best to take to Morocco?
The best currency to take to Morocco is Moroccan dirhams. We recommend exchanging your currency for Moroccan dirhams before or upon arrival in Morocco.
Some places might accept foreign currencies like the Euro or US Dollar. But using the local currency is more convenient and cost-effective.
Having a small amount of Euros or US Dollars as a backup in emergencies is a good idea. Or if you're travelling to more remote areas where currency exchange is harder to find.
Can I use my UK debit card in Morocco?
Yes. You can pay by debit or credit card in the tourist centres of Morocco's main cities, Agadir, Casablanca, Fes and Marrakech. But even in the main tourist cities, a large part of the economy is cash-only. Vendors only accepting cash include taxi drivers and vendors in the Souks, the traditional Arab markets.
Before using your bank card for payments, contacting your bank is certainly a good idea. This will prevent the bank from blocking your card due to "suspicious" international transactions.
How much does it cost to use an ATM in Morocco?
ATM fees in Morocco can vary based on several things. Including the type of ATM, your home bank, and the specific account you have. Here are some potential fees to consider when using an ATM in Morocco:

ATM withdrawal fees. This fee varies depending on your bank. Some banks might have partnerships with international banks that allow you to use their ATMs with lower or no fees.
Foreign transaction fees. To convert your home currency (British Pounds) to Moroccan dirhams. This fee is typically a percentage of the transaction amount.
Machine fees: Some ATMs in Morocco impose additional fees for using their machine. You'll see fee information on the screen before you complete the transaction. So you have the option to proceed or cancel.
Is it better to use cash or card in Morocco?
In most cases, using cash is best; you will avoid fees, and it is accepted everywhere. Cards offer convenience in tourist areas, but bank fees add up fast.
Should I use cash in Morocco?
Yes. Many vendors in Morocco only accept cash payments, for example, sales assistants in Souk markets and taxi drivers. You'll also need cash dirhams for tipping.
You can purchase extra Moroccan dirhams in Morocco. But we suggest not doing so at the airport as exchange rates are not good. The best rates for buying dirhams are offered in Euros or US dollars.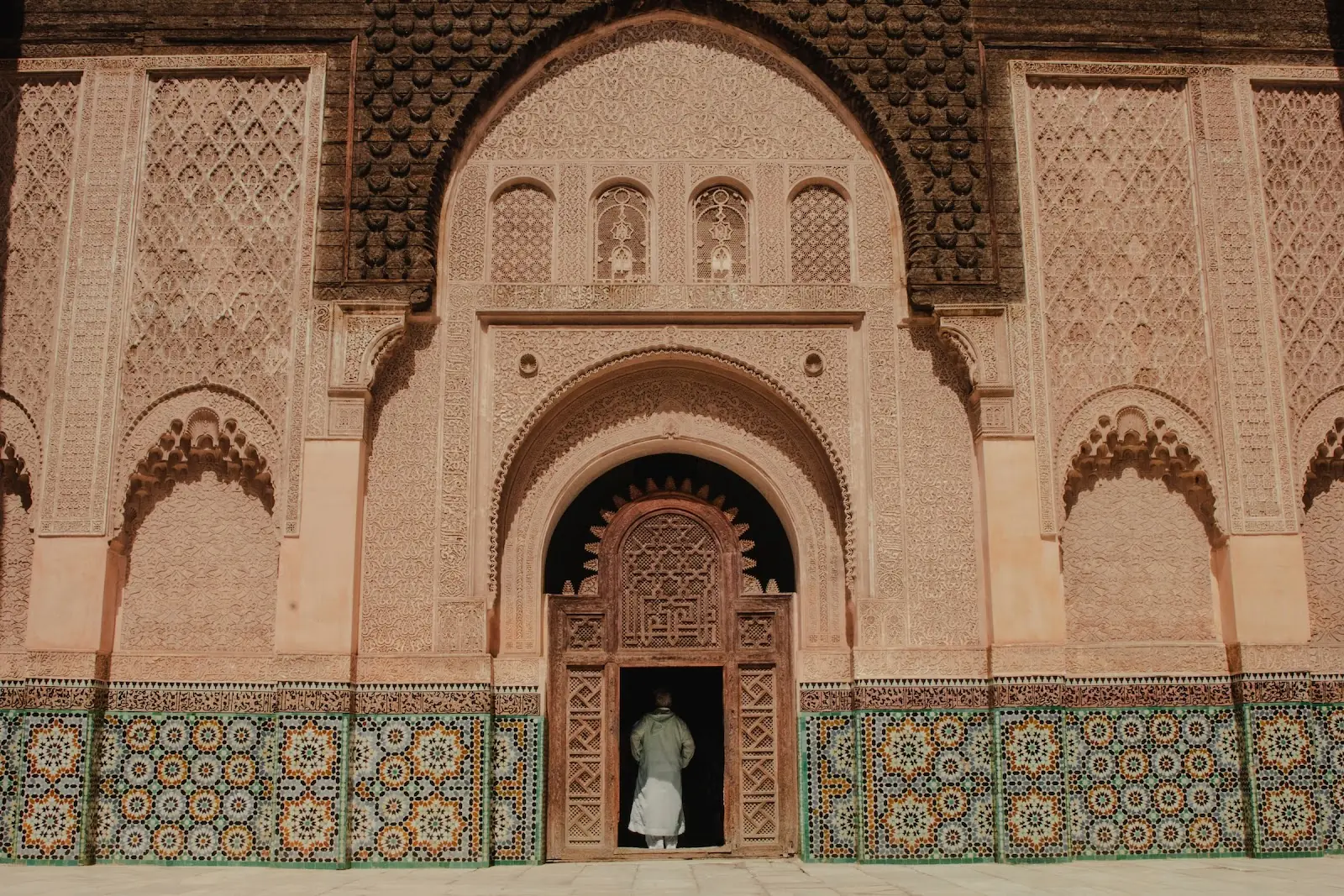 Are euros accepted in Morocco?
Yes! The euro is accepted in many tourist areas and larger cities in Morocco. However, there are some crucial points to consider.
When paying in euros, the establishment will determine the exchange rate for the conversion from euros to Moroccan dirhams. This rate is often only as favourable as what you'd get from an official currency exchange office.
While the euro is used in some places, local currency (Moroccan dirhams) is often the only accepted form of payment.
If you pay in Euros, you could get your change back in Moroccan dirhams. Be sure to keep an eye on the exchange rate being used so you're getting the accurate amount.
Euros may be convenient, but having some Moroccan dirhams on hand will give you better value for your money.
Is Morocco a cheap country to visit?
Absolutely! Morocco can offer great value for travellers, with a wide range of options to suit different budgets.
From affordable street food to reasonably priced accommodations and souvenirs. You can make the most of your money while exploring this vibrant country.
Keep in mind that the cost of your trip can vary. Factors like your travel style, accommodation choices, and activities you plan to indulge in all affect your spending.
Major cities like Marrakech and Casablanca might have slightly higher prices than smaller towns or rural areas, but overall, Morocco offers a good bang for your buck.
So, whether you're looking to stick to a budget or indulge in a bit of luxury, Morocco's got something to offer without breaking the bank.
How much Moroccan Dirham do I need for a week?
Here's a rough estimate of weekly expenses for different budget ranges:

Budget Traveler:
310 MAD (£24.68) to 630 MAD (£50) per day.
2170 MAD (£170) to 17,500 MAD (£351) for a week.

Mid-Range Traveler:
630 MAD (£50) to 4,000 MAD (£318) per day.
17,500 MAD (£351) to 28,000 MAD (£2230) for a week)

Luxury Traveler:
4,000+ MAD (£318) per day.
28,000+ MAD (£2230+) for a week.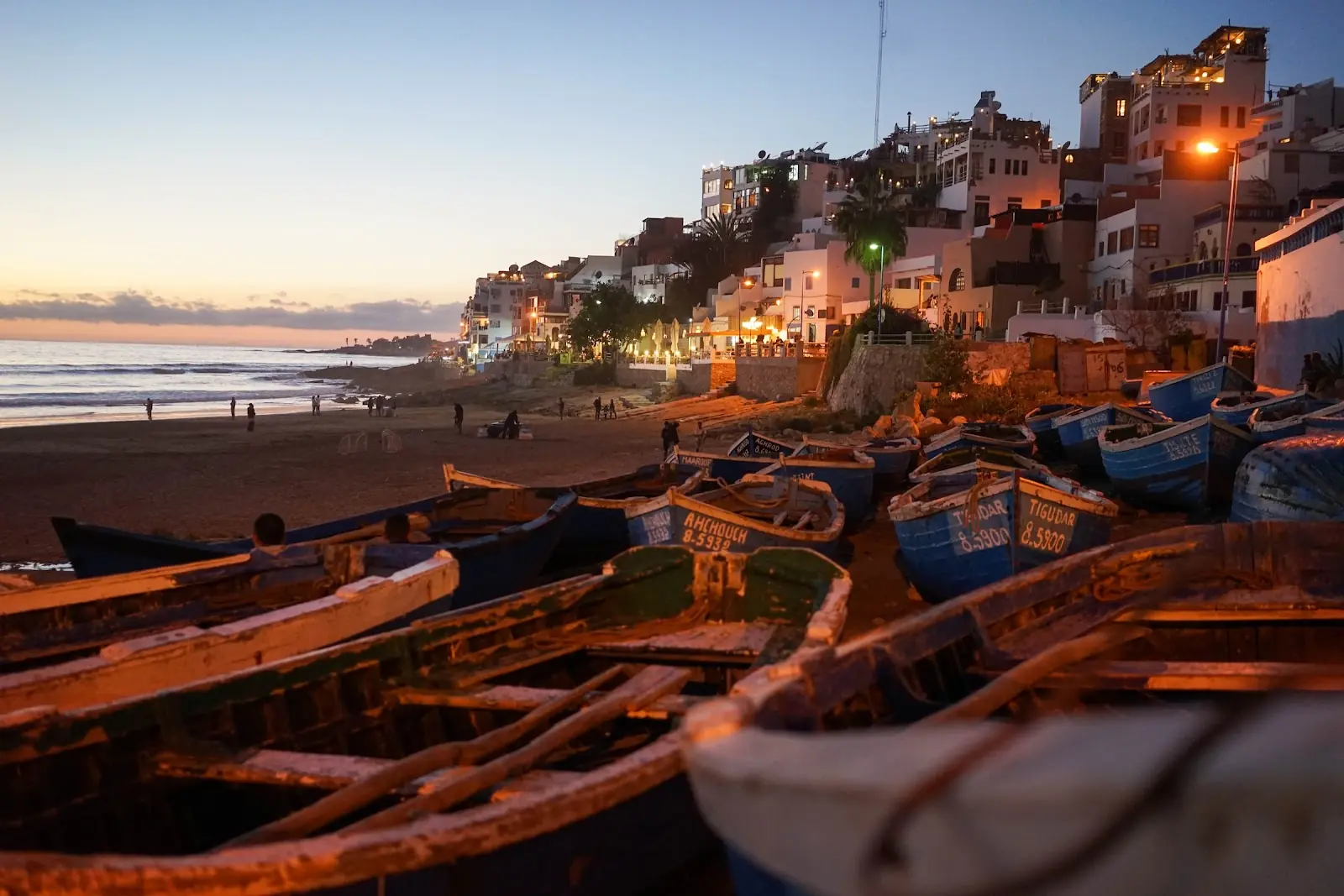 How does tipping work in Morocco?
Tipping, or "baksheesh" as it's commonly referred to in Morocco, is a custom and an important part of the country's culture.
Tipping isn't something you have to do in Morocco, but it's a gesture that's truly welcomed and often anticipated in many situations.
In restaurants and cafes, leaving a tip of around 5-10% of the total bill is common to show appreciation.
Tipping hotel staff, including bellhops, porters, and housekeeping, is customary. A small tip of around 10-20 MAD per service is typical.
In some public restrooms, an attendant might be present. It's customary to leave a small tip (around 2-5 MAD) for their services.
Is it rude not to tip in Morocco?
Giving tips is a common and thoughtful practice. But, it won't be seen as impolite if you decide not to tip in every situation. Understanding the cultural context and the role of tipping (baksheesh) in Moroccan society is important.
Moroccans frequently encounter opportunities to give or receive baksheesh in their daily lives. It's a part of social interactions and is a way to foster goodwill.

In some situations, locals might engage in playful negotiation regarding baksheesh. This comes in the form of bargaining over the appropriate amount to tip for a service.

While baksheesh is part of Moroccan culture, travellers should approach it with cultural sensitivity. Be respectful and avoid overemphasising the giving of tips.
Service staff often rely on tips in restaurants, cafes, and hotels as part of their income. In these contexts, tipping shows respect for the local customs and contributes to the local economy.
Moroccan Currency:

Banknotes in Morocco
Moroccan banknotes come in various denominations, including 20, 50, 100, 200, and 500 dirhams. Each denomination has its distinct design. Coins replace banknotes of 10 dirhams.
Banknotes are colour-coded for easy identification. Each denomination has a unique colour scheme.
The front side of Moroccan banknotes typically features a portrait of King Mohammed VI, the reigning monarch since 1999. The other side shows detailed patterns, geometric designs, and security features.
The reverse side of the banknotes showcases different aspects of Moroccan culture, history, and landmarks. These elements vary depending on the denomination.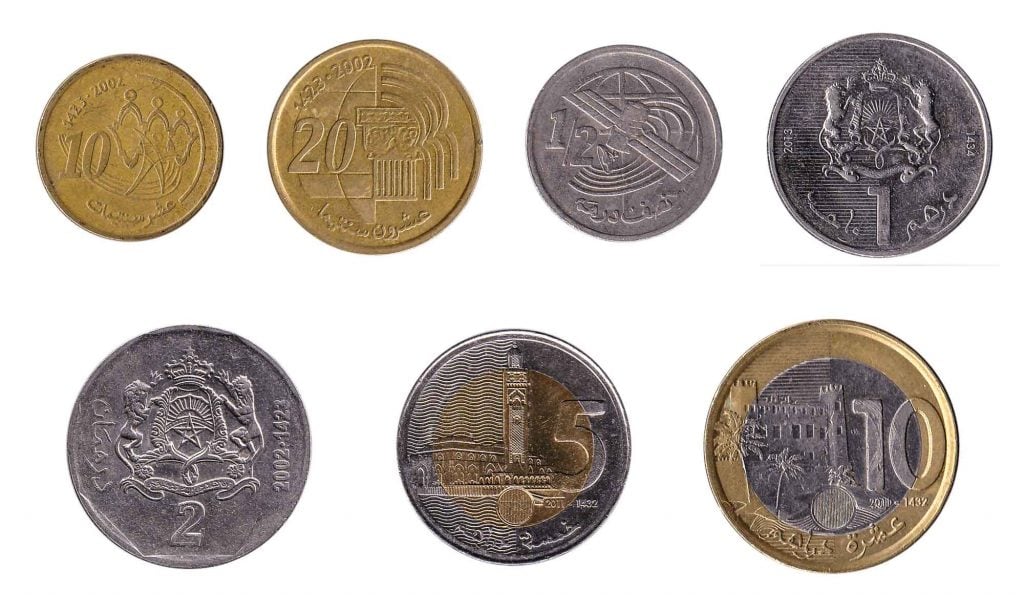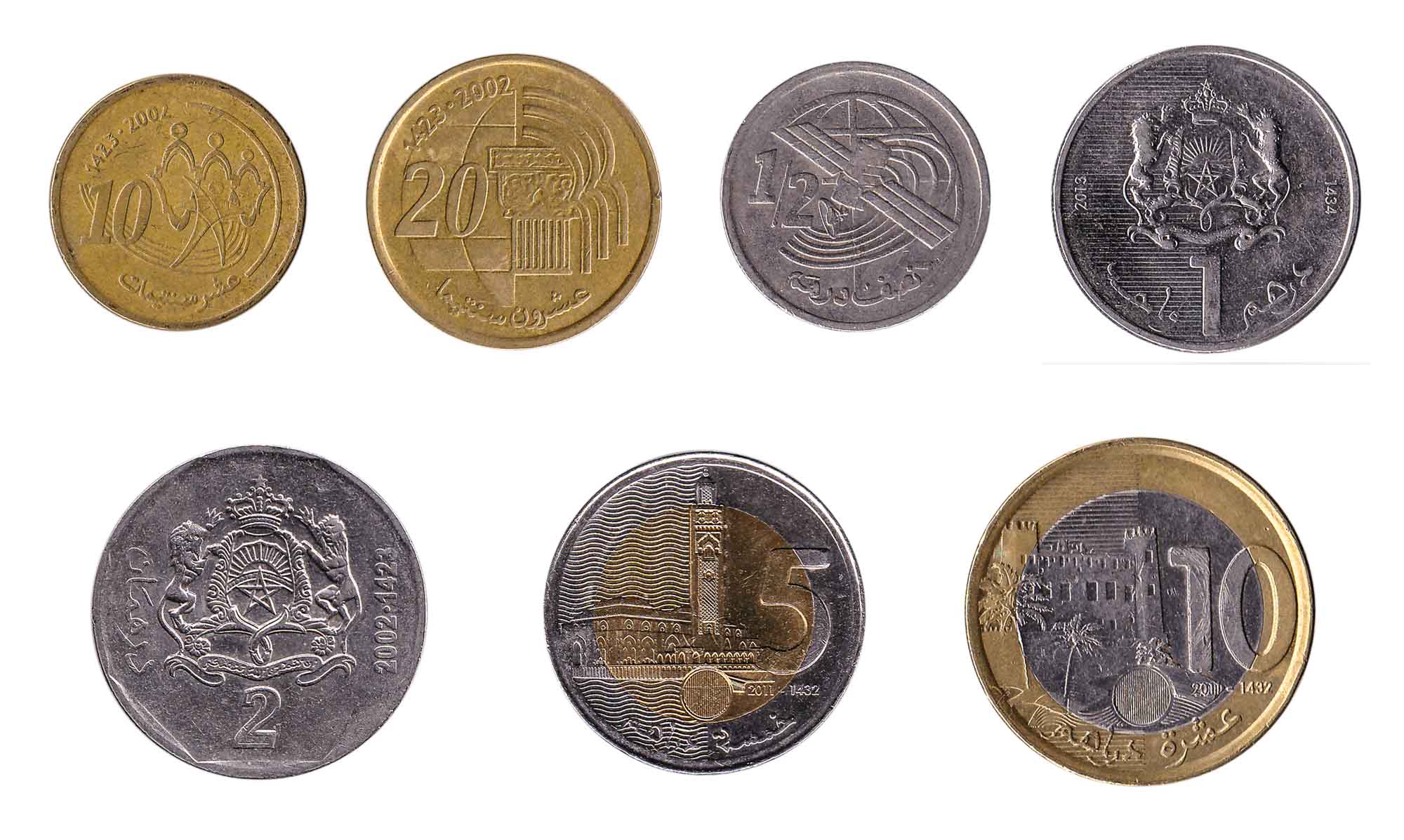 Coins in Morocco
Moroccan coins come in various denominations and feature designs that reflect the country's cultural heritage and historical significance.
Moroccan coins are available in several denominations, including 1 dirham, 2 dirhams, 5 dirhams, 10 dirhams, and 20 dirhams. Each denomination has its distinct design and features.
The front side of Moroccan coins usually features a portrait of King Mohammed VI.
The reverse side of the coins showcases various cultural and historical elements. These might include depictions of Moroccan landmarks, architectural sites, flora, fauna, and symbols of national pride.
If you have some leftover Moroccan dirhams, we can help. Our sister company Leftover Currency can help you exchange Moroccan Dirham coins for cash.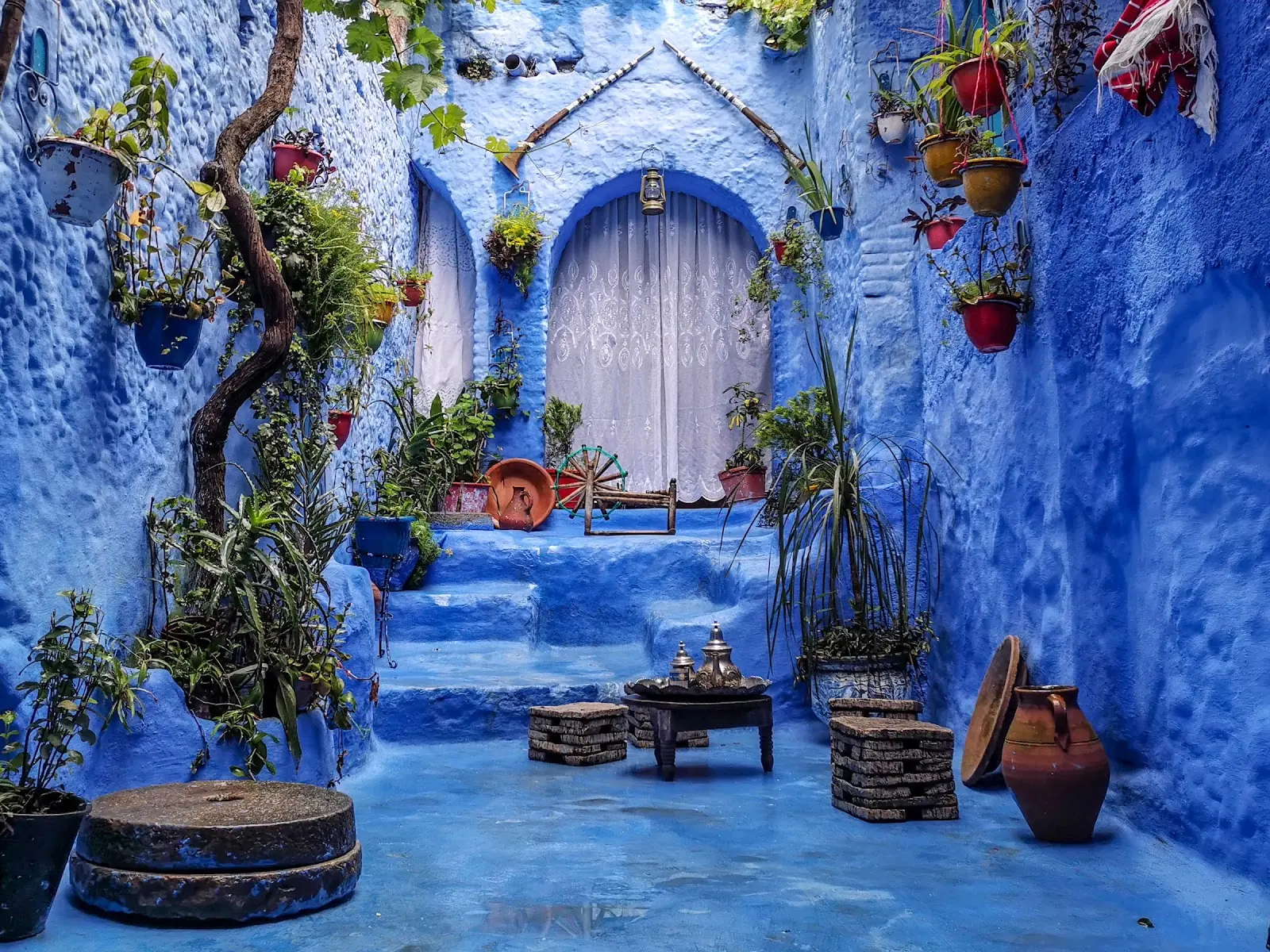 Morocco's currency import and export regulations
There is no strict limit on the amount of Moroccan dirhams that travellers can bring into Morocco. However, travellers must declare any amount exceeding 100,000 MAD. Upon entry or exit, that's about £8000 (or its equivalent in foreign currency). This applies to both Moroccan residents and foreign visitors.
Similarly, there is no specific limit on the amount of Moroccan dirhams that travellers can take out of Morocco; however, just like with currency import. Upon exit, travellers must declare any amount exceeding 100,000 MAD (or its equivalent in foreign currency).
When entering or leaving Morocco with currency amounts over the declaration threshold, you'll need to fill out the Moroccan customs authorities currency declaration form.
This form includes details about the amount of currency, the purpose of the funds, and other relevant information.
Ordering Moroccan dirhams online
At MonorFX, you can order convert pounds to Morocco dirhams online. Then have them delivered fast and securely to your home or office, with Royal Mail Special Delivery Guaranteed®. You can also pick them up from our travel money shop near Heathrow. Click here to buy Moroccan dirhams online.
Selling back Moroccan dirhams
Convert your Moroccan dirhams to pounds by following this link to convert dirhams to pounds. Click on 'sell currency' and select 'MAD Moroccan Dirham'. We'll pay good rates for your leftover Moroccan dirhams.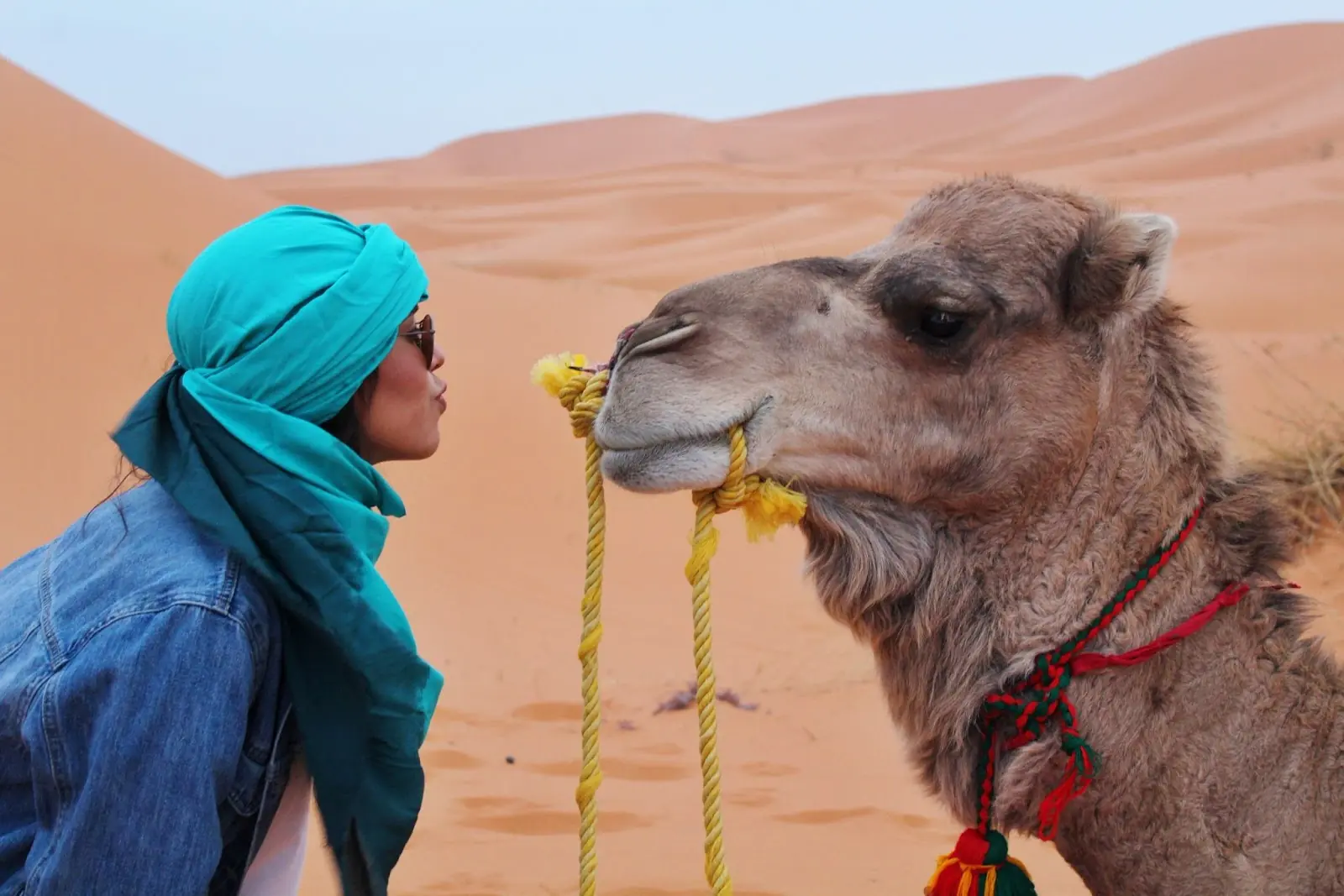 FAQs
Morocco typically allows visitors from numerous countries to enter without a visa for tourist stays of up to 90 days. However, visa requirements can change, and verifying the latest information is advisable before your trip.
You can contact your country's Moroccan embassy. Or visit the official Moroccan government website for the most current visa requirements and entry regulations.
Ensure your passport is valid for at least six months after you plan to leave Morocco. This is a standard rule for entering various countries.
Regarding vaccinations, it's always important to prioritise your health and well-being. While Morocco doesn't require any specific vaccinations for entry, there are a few recommendations to consider:
Routine Vaccinations: Ensuring your routine vaccines are current is wise.
Hepatitis A and Typhoid: These vaccines can help guard against food and water-related illnesses that might pop up during your travels.
Hepatitis B: Depending on your plans and how much you'll be mingling with locals, this might be worth thinking about.
Rabies: If you plan to spend a lot of time in rural areas or have close contact with animals (besides the super-friendly locals, of course), rabies vaccination might be a good idea.
The best time to visit Morocco depends on what kind of experience you're looking for.
Spring (March to May): This is often the most pleasant time to visit. The weather is generally mild and comfortable, making it great for exploring cities, coastal areas, and the desert without extreme heat.
Fall (September to November): The fall months offer lovely weather for exploring Morocco. It's a bit cooler than summer, making it a good time for sightseeing, shopping in local markets, and enjoying outdoor activities.
Summer (June to August): If you're a fan of warm weather, this is the perfect time to visit the coastal areas.
In places like Marrakech and the Sahara Desert, prepare for higher temperatures. Coastal cities like Essaouira can be a bit cooler due to ocean breezes.
Winter (December to February): Morocco experiences cooler temperatures, especially in the evenings. However, it's a great time to explore the desert regions as the heat is much more manageable. Coastal areas are also milder during winter.
No matter when you choose to visit, Morocco's vibrant culture and stunning landscapes will leave you with unforgettable memories.
With 100 Moroccan dirhams in your pocket, you can definitely enjoy a taste of Morocco's wonderful offerings. Here are a few things you could buy:
Delicious Street Food: Moroccan street food is a treat for your taste buds! You can try mouthwatering snacks like "briouats" (stuffed pastries), "msemen" (pan-fried flatbread), or even a couple of "kefta" (minced meat) skewers.
Refreshing Mint Tea: Treat yourself to a traditional glass of Moroccan mint tea. It's not just a beverage; it's a cultural experience you will want to try.
Local crafts: You might find small handmade items, decorative ceramics, or beautifully woven textiles at local markets or bazaars.
Fresh Fruits: Depending on the season, you can grab a selection of fresh and juicy Moroccan fruits from the local markets.
Souvenir Magnets or Postcards: You can pick up a couple of affordable souvenirs featuring iconic Moroccan landmarks to remember your trip.
Public Transport: You can cover short distances using trams or buses to explore different parts of the city.
Prices can vary depending on where you are in Morocco, and bargaining is often a part of the shopping experience. Enjoy your time in Morocco, and make the most of those Moroccan dirhams!
---

Great competitive rates & friendly & helpful staff. Easy to order online & collect in person or delivery.

Great, fast and reliable service would certainly use again for my travel needs, as the rates are the best around!

This amazing company have gone above and beyond in getting a large amount of a rare currency across the pond to Ireland.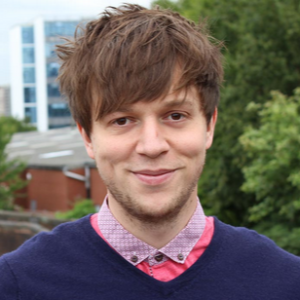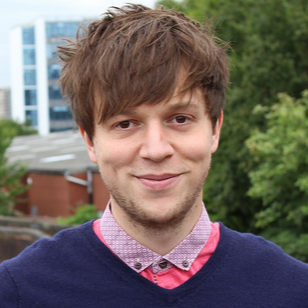 Great rates and really responsive, friendly customer support, will definitely be using Manor FX again.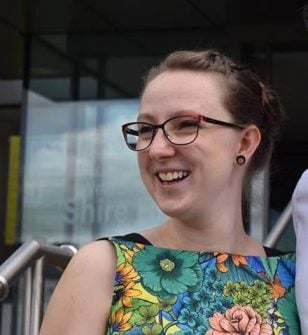 Manor FX gave me a better rate than my bank with great customer service, I highly recommend them.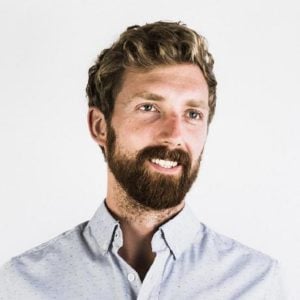 Family run business that's always super helpful. Manor FX's rates are always really good as well!
Get
Moroccan Dirhams
Fast!
Free home delivery over £750

with Royal Mail Special Delivery 1pm

Better rates than the banks