Get
Seychellois Rupees
Fast!
Free home delivery over £750

with Royal Mail Special Delivery 1pm

Better rates than the banks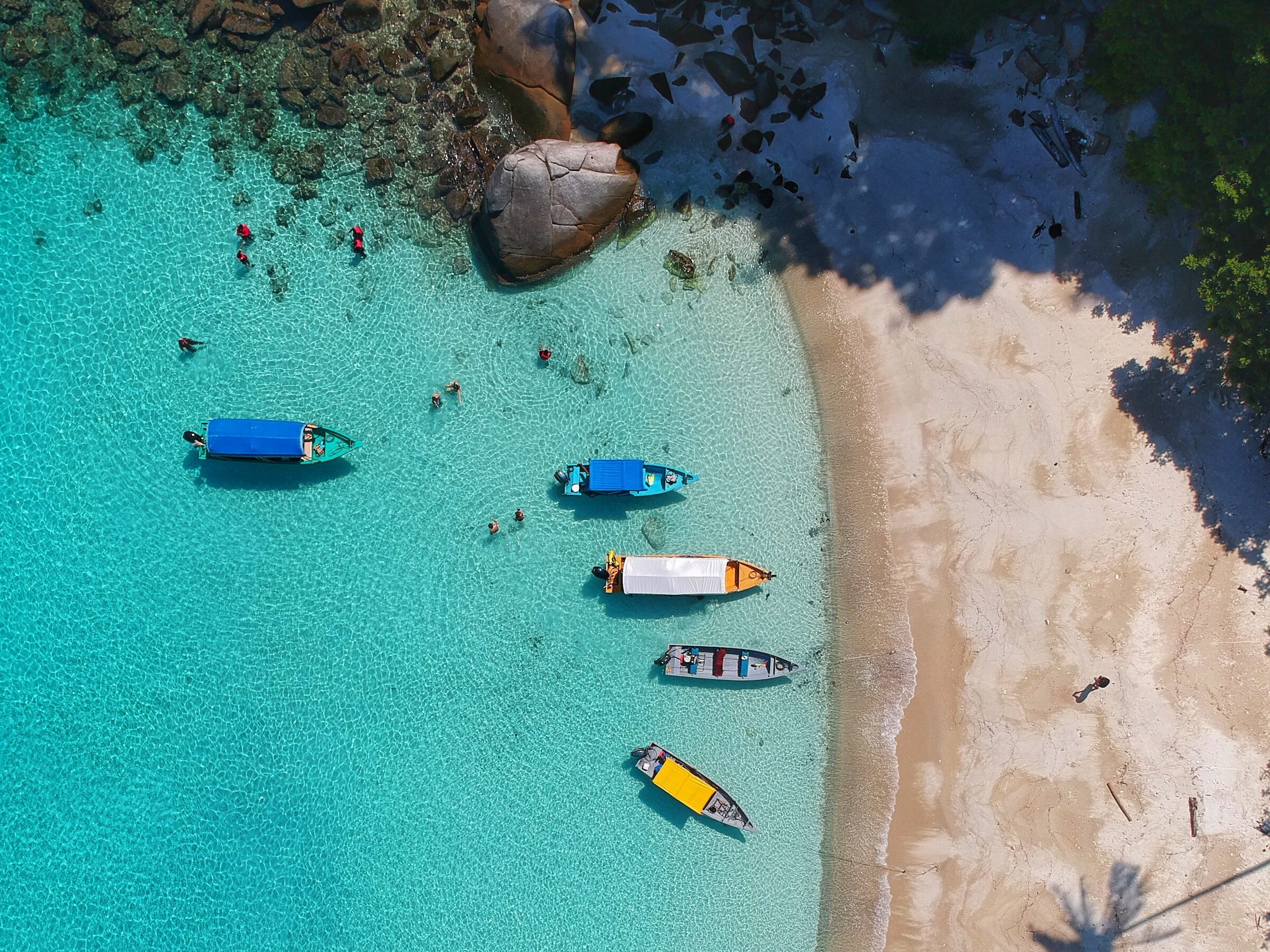 Travelling to the Seychelles? Get your rupees now.
Get the best rates for Seychelles rupees online.
Get ready for your epic beach trip to the Seychelles. Buy Seychelles currency at Manor FX today. Our great exchange rates mean you'll have more SCR cash to spend on beach cocktails with funky umbrellas.
Have your Seychellois Rupee banknotes delivered securely to your home or office. Or pick them up from the Manor FX bureau near Heathrow.
Manor FX offers fast delivery times and a fuss-free online ordering process for your Seychelles money.
Seychelles travel money:
Get the low down on Seychelles travel money. Here are some handy facts about cash and card payments in the Republic of Seychelles.
Can you buy Seychelles rupees in the UK?
Yes, you can. But Seychellois rupees are an exotic currency, so you won't find them in banks or the Post Office.
Also watch out! The banks and the post office have some of the highest fees for travel money. Using them usually means you will get less money to spend on those fancy beach cocktails.
Where to buy Seychelles Rupee UK?
If you're planning a sunny holiday in the Seychelles and need some Seychelles currency, here's how you get it:
Online currency providers like us here at Manor FX that specialise in currency exchange are your best option. Make sure to choose a reliable currency exchange. Don't forget to compare rates and delivery options (Top tip, our rates are the best in the country!)
You can find Seychellois rupees at airports, but you'll get less for your money due to their poor exchange rates.
Some local travel agencies may offer currency exchange services.

Want to get your currency online? We can deliver Seychellois rupees right to your doorstep. You can also get the same great exchange rates in our bureau de change in Datchet.
Should I exchange money before I travel to the Seychelles?
Yes. As Seychelles rupees are a minor currency, changing your currency in the UK before your trip is a good idea. As mentioned, airports will stock Seychellois rupees, but at a poor exchange rate, meaning you'll get less money.
Figuring out your currency strategy before you jet off to the Seychelles can definitely make your trip smoother.
Exchanging in advance also gives you peace of mind before you head off on the holiday of a lifetime.
What is the best currency to bring to the Seychelles?
The best currency to use in Seychelles is definitely Seychelles Rupees (SCR). It's the local currency and is widely accepted throughout the islands. Using Seychelles Rupees helps you dip into in the local culture and makes transactions smoother.
Can I use my bank card in the Seychelles?
Yes. You can pay by bank card in most international hotels and restaurants. Contactless payments are available in the Seychelles for payments up to 200 SCR. For payments over this amount, you need to enter a pin code, similar to chip and pin payments at home.
If you're going to pay by card in the Seychelles, be aware of the fees your bank may charge you. Some vendors may also charge a 3% fee to cover their bank charges for credit card payments.
Before using your bank card in the Seychelles, it's always a good idea to inform your bank about your travels. This will prevent your bank from blocking your card due to international transactions that your bank could find suspicious.
Can I use cash in the Seychelles?
Yes. Some vendors and tour guides only accept cash payments, such as the market traders at Sir Selwyn Selwyn-Clarke Market in Victoria.
Having Seychelles rupees on hand is helpful for small, local transactions like buying snacks and souvenirs or taking local transport.
You'll come across places that prefer cash in more remote or local areas. Having local currency can save you from any hiccups in such situations.
Using cash in the Seychelles is a great option, but it's also wise to have different ways of managing your expenses during your trip.
Can euros be used in Seychelles?
Yes. You can use euros but the best currency to use in Seychelles is the Seychelles Rupee. While the official currency is the Seychelles Rupee, many places dealing with tourists might also accept euros.
Whilst some places might be happy to accept euros, the local currency is best for your day-to-day expenses. Mixing both currencies is a good idea if you want to cover all bases.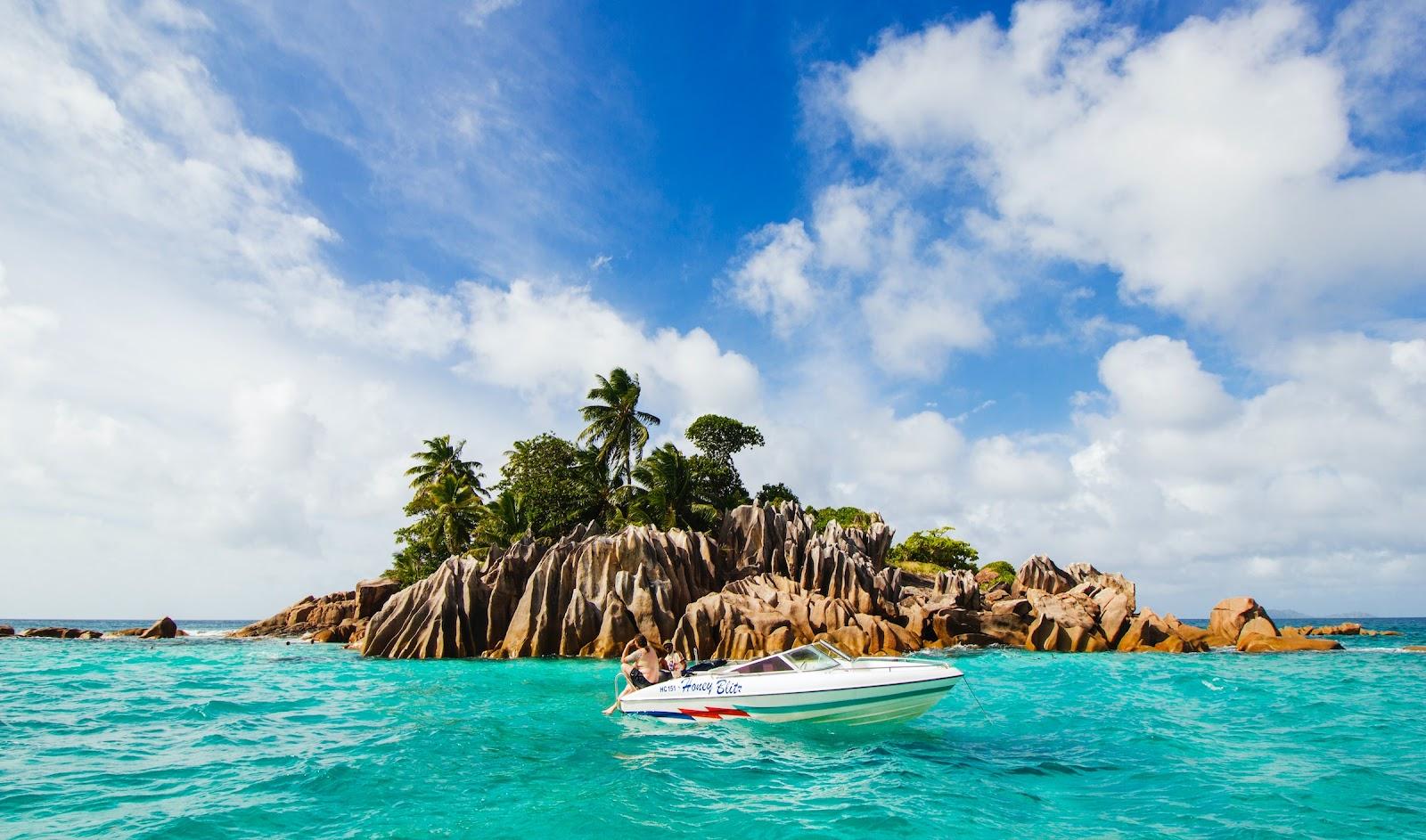 Is it better to use cash or credit card in the Seychelles?
Cash is the best currency to take to Seychelles if you want to avoid expensive bank fees. Carrying Seychelles rupees can be super handy, especially for small transactions like buying food, using local transportation, or shopping at markets. Cash will be your best friend if you're exploring more remote areas.
Many banks charge a foreign transaction fee when you use your credit card in a foreign country. This fee is usually a percentage of the money you take out. It's a good idea to check with your bank for their policy.
When you make a transaction in a currency other than your card's native currency (like Seychelles rupees), there might be a currency conversion fee. This fee can also be a percentage of the transaction.
If you use your credit card to withdraw cash from ATMs in Seychelles, withdrawal fees could be involved. This includes costs from the local ATM and potential fees from your bank.
Tourist areas widely accept most major credit and debit cards (like Visa and Mastercard) in hotels and restaurants.
Carrying cards provides a safety net. You can quickly report and block them, preventing unauthorised use if lost or stolen.
How can I avoid ATM fees in the Seychelles?
Check if your home bank has partnerships with any banks in Seychelles. Some banks offer fee-free withdrawals from partner ATMs. This way, you can save on those extra charges.
ATM fees are often per transaction, not based on the amount you withdraw. So, consider taking out larger amounts less frequently.
Before using an ATM, quickly check the fees displayed on the screen. Opt for ATMs with lower or no fees. Consider asking locals or your hotel for ATM recommendations.
Remember, it's all about making your money work smarter, not harder! With some planning, you can navigate Seychelles without letting ATM fees dampen your adventure.
Is the Seychelles a cheap country to visit?
Not really. The Seychelles are a paradise with its white sandy beaches, turquoise waters, and lush landscapes. But regarding budget, the Seychelles tends to lean more towards the mid to high-end travel experience.

On average, prices in the Seychelles are around 8% higher than in the UK. The overall cost of living in the Seychelles is comparable to that in the UK, albeit a little more expensive.
Hotel options can vary. While you'll find luxury resorts that offer top-notch experiences, there's also self-catering options that are more budget-friendly.
Dining can be a mix. Some local eateries offer more affordable meals, especially if you're trying Seychellois creole cuisine. Dining at higher-end restaurants or resorts will be more expensive.
You can expect to pay around 50Rs (£3) for a coffee in a cafe in Victoria. A three-course meal in a mid-range restaurant costs around 500 (£30) Rs per person.
While the Seychelles might not be the cheapest destination, it's possible to manage your budget with careful planning. Finding the right balance between splurging and being mindful of expenses is key. And you can enjoy this breathtaking destination without breaking the bank.
How much money do you need per day in Seychelles?
For a budget-conscious traveller aiming for a comfortable experience, It's a good idea to set aside around 2000SCR (£120) per day for somewhere to stay, meals and local transport. This should give you room to enjoy without stressing about the wallet.

Remember, this estimate is adaptable to your style. Whether you're a bit of a foodie, love to splurge on activities, or prefer a more modest approach. You can adjust your daily budget accordingly.
How much cash should I take to the Seychelles?
To cover small expenses like local transport, quick snacks, and little souvenirs. Set aside around 500-700 Seychelles rupees per day. That's about £30 to £40.
You might want to allocate an additional 1000-1500 SCR per day for meals at local eateries and for some exciting activities. That's about £60 to £80.
The Seychelles is all about soaking up the island vibes, right? Setting aside around 1500-2000 SCR daily for excursions and beachside treats is a good idea. This can give you the freedom to enjoy the islands fully. That's about £90 to £120.
It's always a wise to have a little extra for surprises. Keeping around 1000-1500 SCR for unexpected situations is a friendly suggestion. That's about £60 to £90.
So, for a fantastic week in Seychelles! Budgeting around 9000-12000 SCR would likely cover your daily adventures, delicious meals, island explorations, and a safety net for anything unexpected. That's about £530 to £700.
Is tipping common in Seychelles?
Tipping in Seychelles is less common or expected than it might be elsewhere. A tip is always welcome, especially if the service is good.
Some restaurants might include a service charge in the bill. If not, leaving a small tip (around 5-10% of the bill) for good service is a friendly gesture.
Tipping hotel staff like housekeepers or porters is a nice way to show gratitude. You can consider leaving a small amount, perhaps a few Seychelles rupees, for each service.
Taxis generally don't expect tips, but rounding up the fare can be a friendly way to say thank you.
Tipping isn't expected as the Seychelles has a laid-back atmosphere. If you do decide to tip, it'll be met with genuine appreciation. If you choose not to, that's perfectly okay too. The key is to be respectful and considerate.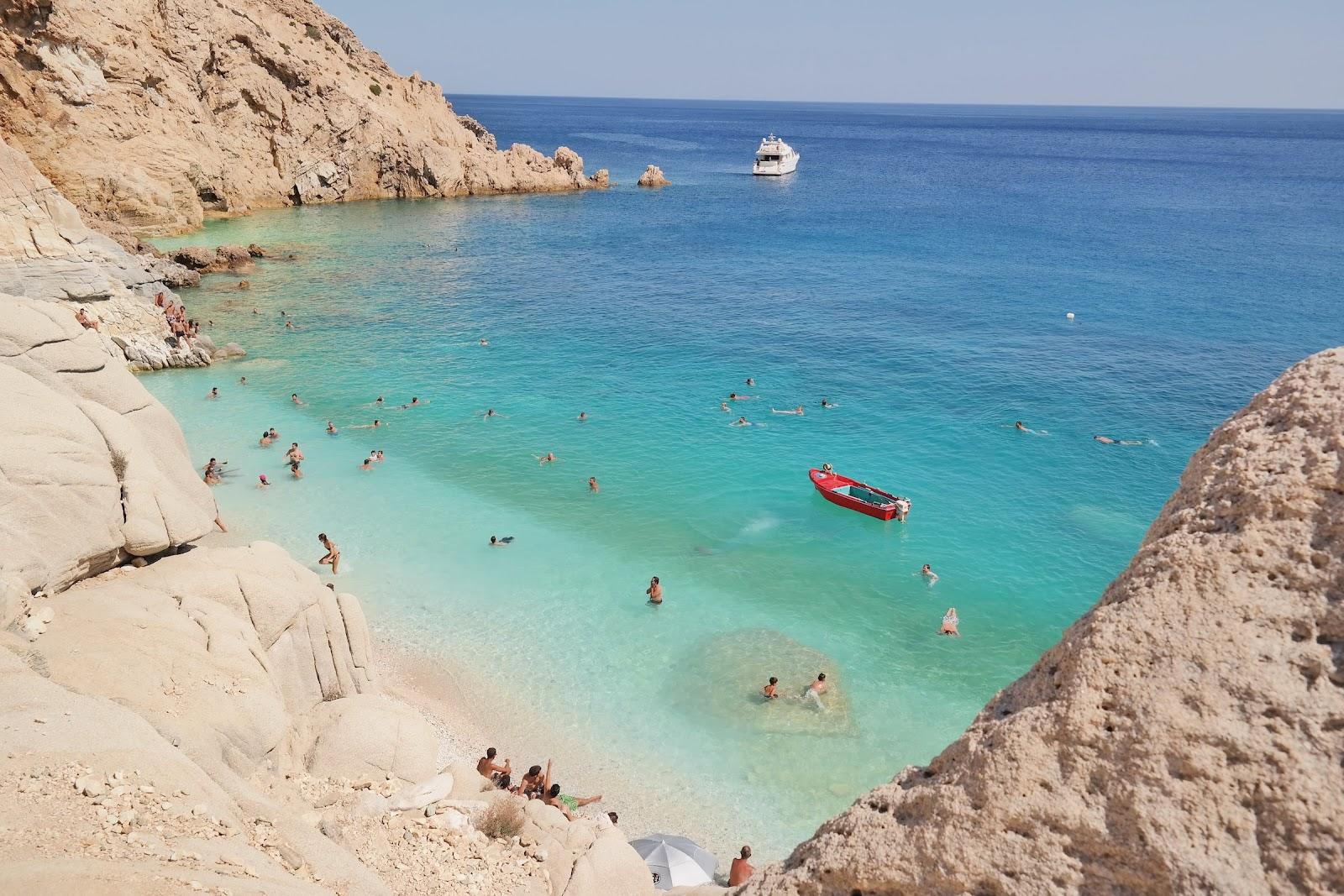 Seychelles Currency:
Banknotes in the Seychelles
A new series of Seychellois Rupee banknotes were introduced in 2016, featuring some of the island's tropical birds. They circulate alongside the 1998-2011 series depicting the islands' plants and animals.
The banknotes in circulation are 10 Rs, 25 Rs, 50 Rs, 100 Rs and 500 Rs SCR.

Coins in the Seychelles
Seychellois coins range from 1 cent to 5 rupees. All coins feature the coat of arms and the text "Republic of Seychelles".
Seychelles currency import and export regulations
When you're travelling to or leaving the Seychelles, you can bring/take the equivalent of $10,000 dollars of Seychelles rupees.
If you're travelling with more than this amount, you will have to declare this at customs.
Remember, these regulations might change. So it's always a good idea to check with local authorities or your travel agency before you go.
Ordering Seychelles currency online
Order Seychellois rupees online. Get them delivered fast and securely to your home or office with Royal Mail Special Delivery Guaranteed®.
Or pick them up from our travel money shop near Heathrow. We've got you covered for your next adventure. Click here to buy Seychellois rupees online.
Selling back Seychelles rupees
If you have some leftover currency to sell (Seychellois rupee to GBP,) follow this link to exchange Seychelles currency to gbp. Then click 'sell currency' and select 'SCR Seychellois Rupee'. We'll pay great rates for your leftover Seychellois rupees.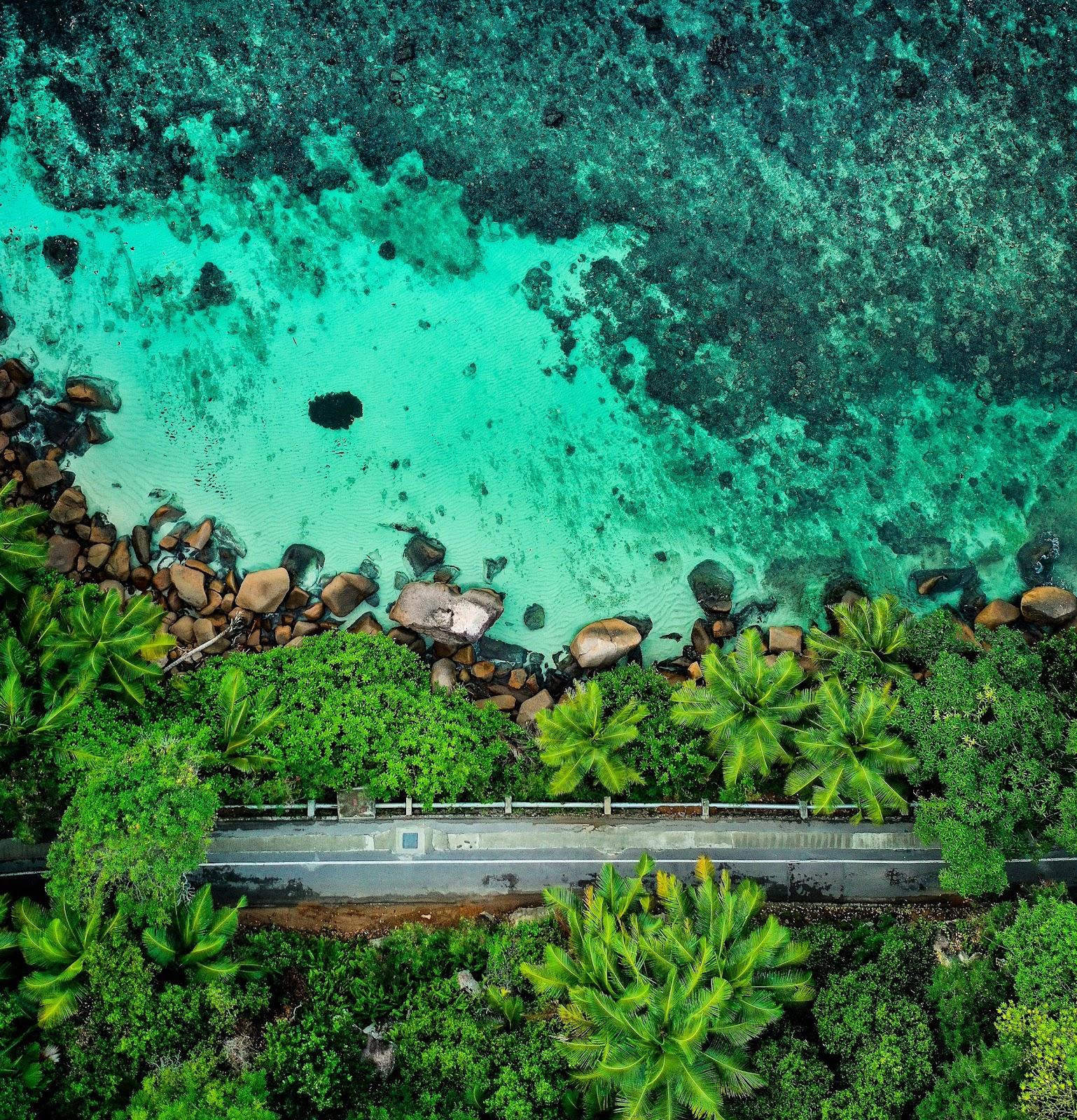 FAQs
Get ready for a delightful culinary journey through the Seychelles! Seychellois Cuisine encompasses a fusion of tastes.
Seychellois food is as diverse as its stunning landscapes, blending influences from Africa, Asia, and Europe.
Fish and Seafood: With the Indian Ocean at its doorstep, seafood takes centre stage. You'll find mouthwatering dishes like grilled fish, octopus curry, and the famous "ladob," a sweet dessert made with fish and bananas.
Coconut Delights: Coconuts are a staple in Seychellois cooking. Try "kat-kat" (a seafood and coconut milk dish) or "coconut water jelly" for a refreshing treat.
Curries: Seychellois curries are a must-try. Whether it's fish, chicken, or vegetables, the rich flavours of local spices and coconut milk create an explosion of taste.
Rice and Breadfruit: Rice is a common accompaniment, often served with flavorful sauces. Breadfruit is another favourite, a starchy, versatile fruit that is great boiled, fried, or roasted.
Tropical Fruits: Get ready to indulge in tropical goodness! Papayas, bananas, jackfruit, and mangoes are just some of the sweet treats you'll find.
Soups: "Bouyon bréde" is a famous Seychellois soup made with leafy greens, herbs, and spices. It's a comforting dish you won't want to miss.
Seychellois cuisine is about simplicity and celebrating fresh ingredients. You'll often find meals prepared with local produce, bringing out the authentic taste of the islands.
Whether you're exploring local eateries, dining in resorts, or trying home-cooked dishes, Seychelles' food scene is a journey in itself.
A culinary adventure awaits!
Many travellers don't need a visa to visit Seychelles for up to 90 days. Enjoying the turquoise waters, sandy beaches, and vibrant culture without visa worries sounds like an invitation!
To enter the Seychelles, you need a valid passport with at least six months left from the day you leave. If someone asks you about your onward travel plans, have your return or onward ticket ready to show. It's a friendly requirement to ensure smooth entry.
Even though visa-free entry is possible for many travellers, it's always wise to double-check the visa policies based on your nationality and any recent updates. Things can change, and staying informed is the key to a hassle-free trip.
There are no vaccinations required to enter the Seychelles. However, it's always great to be up-to-date on routine vaccinations like measles, mumps, rubella, and tetanus.
Yellow Fever: Seychelles doesn't require travellers from non-endemic countries to have a yellow fever vaccination certificate. However, a vaccination certificate might be necessary if you're arriving from a yellow fever-endemic area.

Mosquito Protection: While not a vaccination, protecting yourself from mosquito bites is a good idea. Mosquito-borne diseases like dengue fever and chikungunya are present in the region. Pack insect repellent and light clothing to cover up.
Discover the best time to visit the Seychelles with our month by month travel guide.
The Seychelles is an inviting tropical paradise all year long, so you're in for a treat no matter when you visit. Here's a breakdown of the seasons to help you decide:
Dry Season (May to October): This is the best time to visit Seychelles. The weather is warm and pleasant, with lower humidity. Enjoy plenty of sunshine, ideal for outdoor activities, beach days, and exploring the islands.

April and November mark the change between the wet and dry seasons. While there might be occasional rain showers, the weather is generally good for a beautiful vacation experience.

Wet Season (December to March): Seychelles experiences warmer temperatures and higher humidity during this period. There's a chance of rain, but showers are often short-lived. If you don't mind a bit of tropical rain, this can still be a great time to visit.
---

Great competitive rates & friendly & helpful staff. Easy to order online & collect in person or delivery.

Great, fast and reliable service would certainly use again for my travel needs, as the rates are the best around!

This amazing company have gone above and beyond in getting a large amount of a rare currency across the pond to Ireland.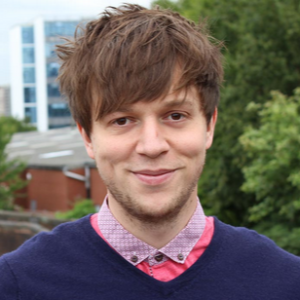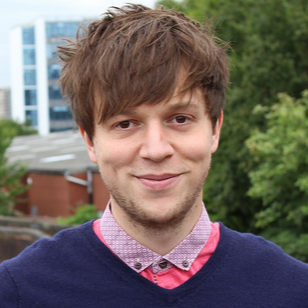 Great rates and really responsive, friendly customer support, will definitely be using Manor FX again.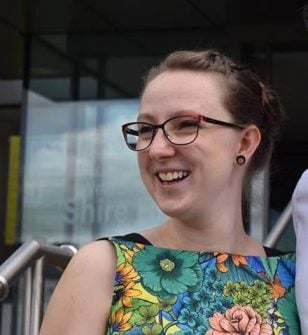 Manor FX gave me a better rate than my bank with great customer service, I highly recommend them.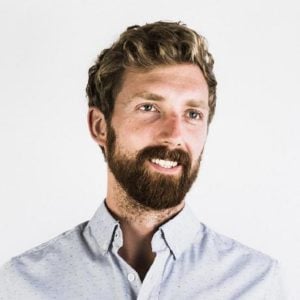 Family run business that's always super helpful. Manor FX's rates are always really good as well!
Get
Seychellois Rupees
Fast!
Free home delivery over £750

with Royal Mail Special Delivery 1pm

Better rates than the banks