Get
Georgian Laris
Fast!
Free home delivery over £750

with Royal Mail Special Delivery 1pm

Better rates than the banks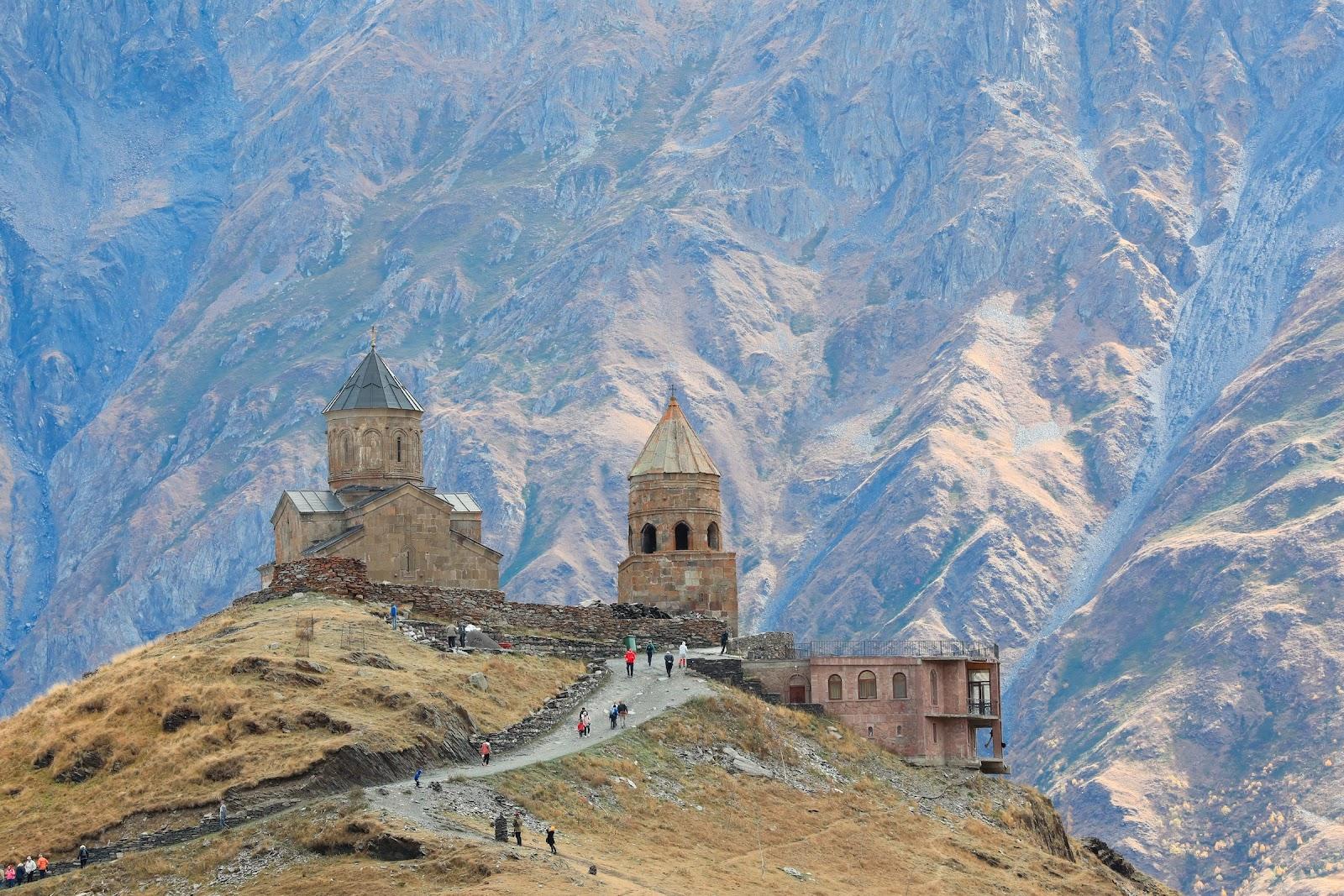 Travelling to Georgia?
Get the best rates for Georgian currency online
Gear up for your trip to Georgia and Order your Georgian lari at Manor FX today.
Benefit from our excellent exchange rates and get more GEL cash to spend. Have your Georgian lari banknotes delivered securely to your home or office. Or opt for pickup at the Manor FX bureau near Heathrow.
Manor FX offers fast delivery times and a fuss-free online ordering process for your Georgian lari travel money.
Georgian travel money
Explore Georgia with confidence. Here are some handy tips about where to get your travel money and information about cash and card payments in Georgia.
Where can you get Georgian laris?
Securing Georgian laris in the UK for your next trip may be difficult as it is a minor currency.
However, you can still find currency exchange offices or banks that offer Georgian laris.
We deliver Georgian laris directly to your doorstep. So take advantage of the excellent exchange rates at our bureau de change in Datchet.
Can you buy Georgian laris in the UK?
Absolutely! Some foreign exchange offices or banks can help you get your hands on some Georgian currency.
Why not make life easier and skip the trip to a bureau de change? Buy your holiday money online today and enjoy the added perk of free home delivery for orders over £750.
Should I exchange money before I travel to Georgia?
Yes. It's a great idea to consider exchanging some money before your trip to Georgia! This way, you're all set for those initial expenses and can start your Georgian adventure without any worries.
What is the best currency to take to Georgia?
Take some local currency on your next trip to Georgia to enhance your travel experience. The currency of Georgia is Georgian laris (GEL).
Some US dollars will be handy in Georgia across larger cities and hotels. However, using the local currency for most transactions is better to avoid unfavourable exchange rates.
Can I use my bank card in Georgia?
Yes! In cities and bigger towns across Georgia, they accept international card payments. Keep in mind that this might be different for some smaller shops or those in rural areas.
Friendly tip: To ensure a fuss-free experience when using your bank card in Georgia, reach out to your bank beforehand.
Should I use cash in Georgia?
Absolutely! Using the local currency can be pretty convenient in Georgia. Georgian money can be handy for smaller shops, local markets, and off-the-beaten-path places.
Cash is convenient when visiting Russian-occupied territories such as Abkhazia and South Ossetia.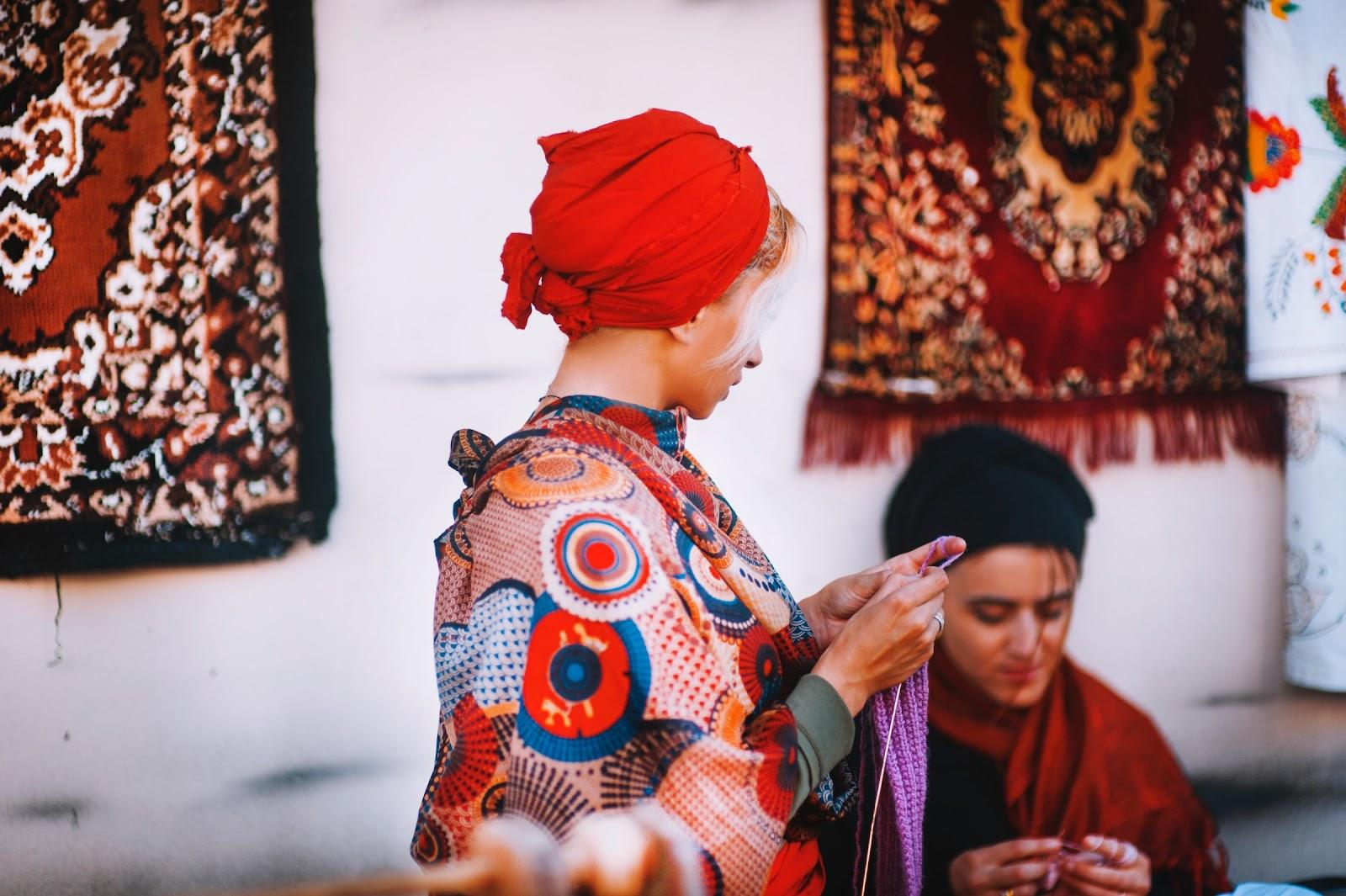 Is it better to use cash or credit card in Georgia?
Using cash can be helpful for smaller markets that don't accept card. Plus, it gives you a better sense of the local culture.
Using a credit card in cities and larger towns offers convenience and security. A mix of both could be the perfect recipe for your Georgian adventure!
How much cash should I take to Georgia?
The daily cash you'll want to carry in Georgia will vary based on your spending style. Around 50-100 GEL daily will cover meals, local transportation, and smaller purchases.
It's always good to have some flexibility, and you can rely on credit cards for bigger expenses.
How can I avoid ATM fees in Georgia?
To steer clear of pesky ATM fees in Georgia, here are a couple of helpful tips:
Choose the Right ATM: Look for ATMs associated with major banks, like Bank of Georgia or TBC Bank. They often have lower or no fees for international cards.
Withdraw Larger Amounts: Taking out larger sums of cash will help reduce overall fees.
Use Local Currency: When making withdrawals, choose Georgian lari (GEL) rather than your home currency.
Is life expensive in Georgia?
Life in Georgia can be pretty affordable compared to the cost of living in the UK. The cost of living in Georgia is around 50-60% lower than in the UK.
Expect to pay 3-5 lari for a coffee in Georgia which is around £1.50. A three-course meal in a mid-range restaurant in Georgia costs around 50 lari which is equivalent to around £15. Georgian food is fantastic, as is the wine, and 50 lari is excellent value for money.
Georgia is a great destination for those looking to stretch their travel budget. You'll find that hotels, meals, and activities offer great value for your money.
How does tipping work in Georgia?
Tipping in Georgia is a thoughtful gesture, especially in the tourist areas of Tbilisi. You can round up the bill, adding 2-5 laris, and leave a tip of around 5-10% of the bill.
For taxis, rounding up the fare is standard practice. In hotels, giving a small amount to hotel staff for their exceptional service shows your gratitude.
Is it rude not to tip in Georgia?
No. Not to worry, tipping isn't a strict requirement in Georgia. The culture is generally more relaxed regarding tipping, so you won't be causing any offense if you choose not to.
Is Georgia a cheap country to visit?
Definitely! Georgia is a budget-friendly gem for travelers. The cost of living and dining out in Georgia is quite reasonable.
You can enjoy all the fantastic sights, delicious food, and unique experiences without emptying your wallet.
How much money is required for a 1-week trip to Georgia?
For a 1-week trip to Georgia, you should have a budget of around £235 to £400. This provides a nice balance between sightseeing, dining, transportation, and shopping.
Of course, your actual spending might vary based on your preferences and choices. Remember, Georgia offers excellent value for your money, so you're in for a wonderful time.
How many countries use the lari?
Just one country uses the lari. The Georgian lari (GEL) is the official currency only in Georgia. It's a unique touch that adds to the charm of this beautiful country.
How much is public transportation in Tbilisi?
Getting around Tbilisi using public transportation is convenient and budget-friendly. The city offers a variety of transportation options to help you explore its charming streets without breaking the bank.
Metro: The Tbilisi Metro is popular among locals and visitors. A ticket costs around 0.50 GEL (Georgian lari), making it an affordable way to hop around the city quickly and efficiently.
Buses and Minivans: Buses and minivans, known as "marshrutkas," are another great way to get around. Depending on your journey, they can be cheaper than the metro, with fares ranging from 0.50 GEL to 1 GEL.
Taxis: Taxi starting fares are generally around 3 GEL. Using apps like Bolt or Yandex in Tbilisi can make it easy to get a ride and know the fare upfront.
Smart Cards: If you use public transportation frequently, consider getting a Metromoney card. These rechargeable cards are helpful on the metro and buses, often offering a discount on fares.
It's always a good idea to check with local sources or ask around for the most current fare information.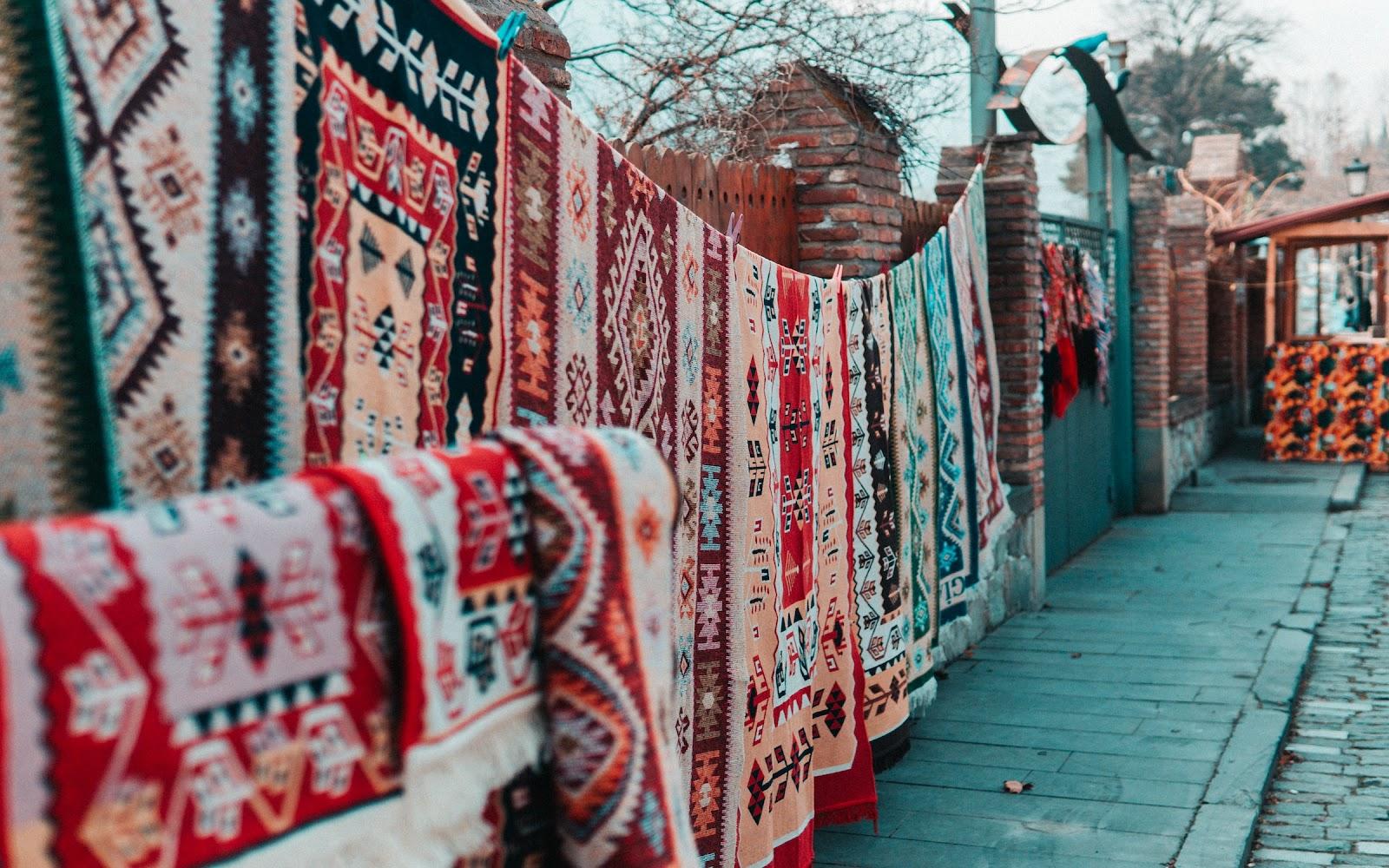 Georgian Currency:
Banknotes in Georgia
Two sets of banknotes circulate in Georgia, and The National Bank of Georgia issues these bills. The newest series of lari banknotes, issued in 2016-2017, circulates along the older notes issued from 2002.
Georgia accepts both note series. Georgian lari coins replace banknotes of 1 and 2 lari.
Banknotes circulating in Georgia are 5 GEL, 10 GEL, 20 GEL, 50 GEL, 100 GEL, and 200 GEL.
Georgia's vibrant banknotes beautifully capture the essence of the nation's culture, history, and landmarks. From the iconic figures depicted to the intricate artwork, each banknote reflects the country's unique identity.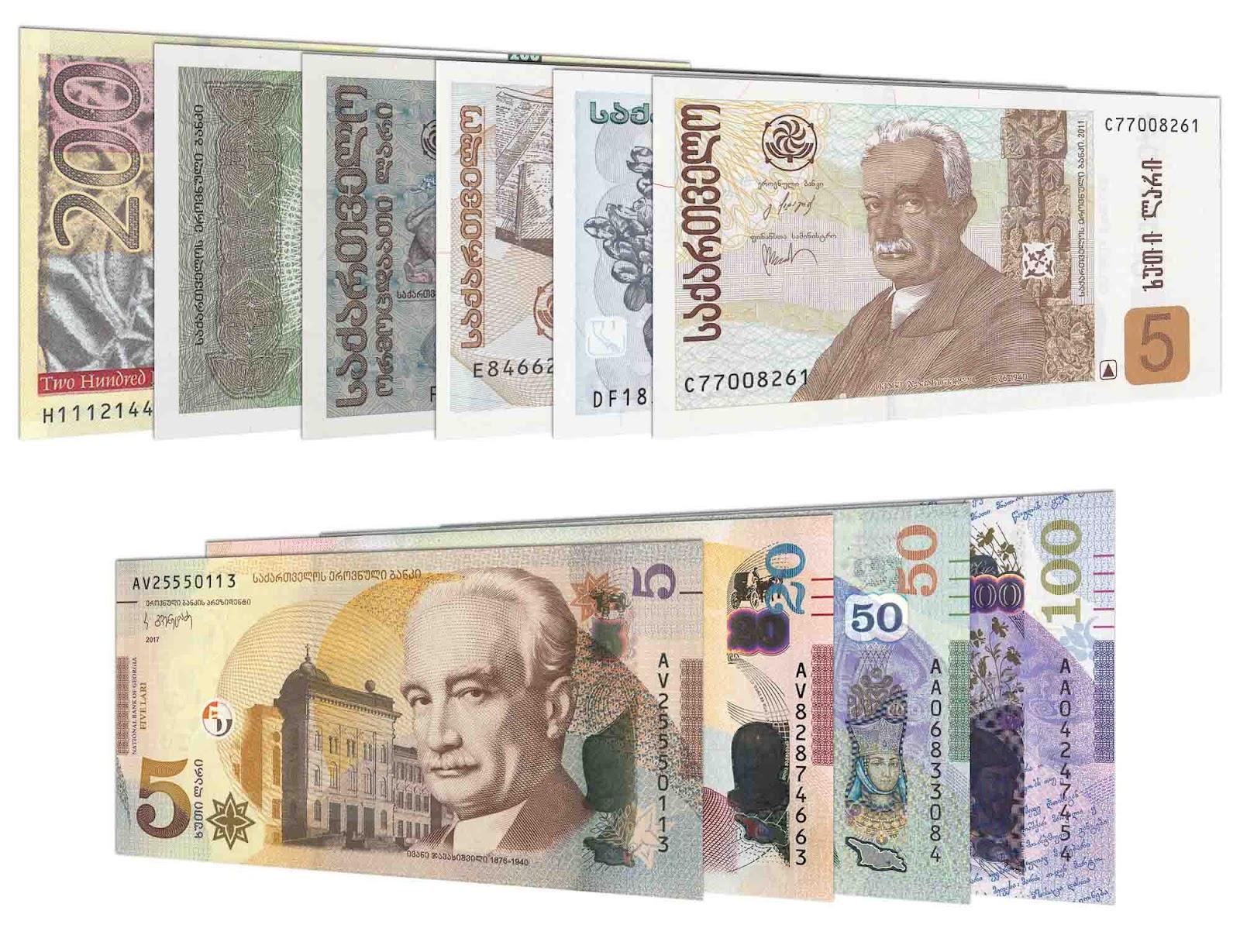 Coins in Georgia
Georgian coins range from 1 tetri (0.01 GEL) to 5 GEL. Georgian coins often showcase cultural and historical symbols of the country.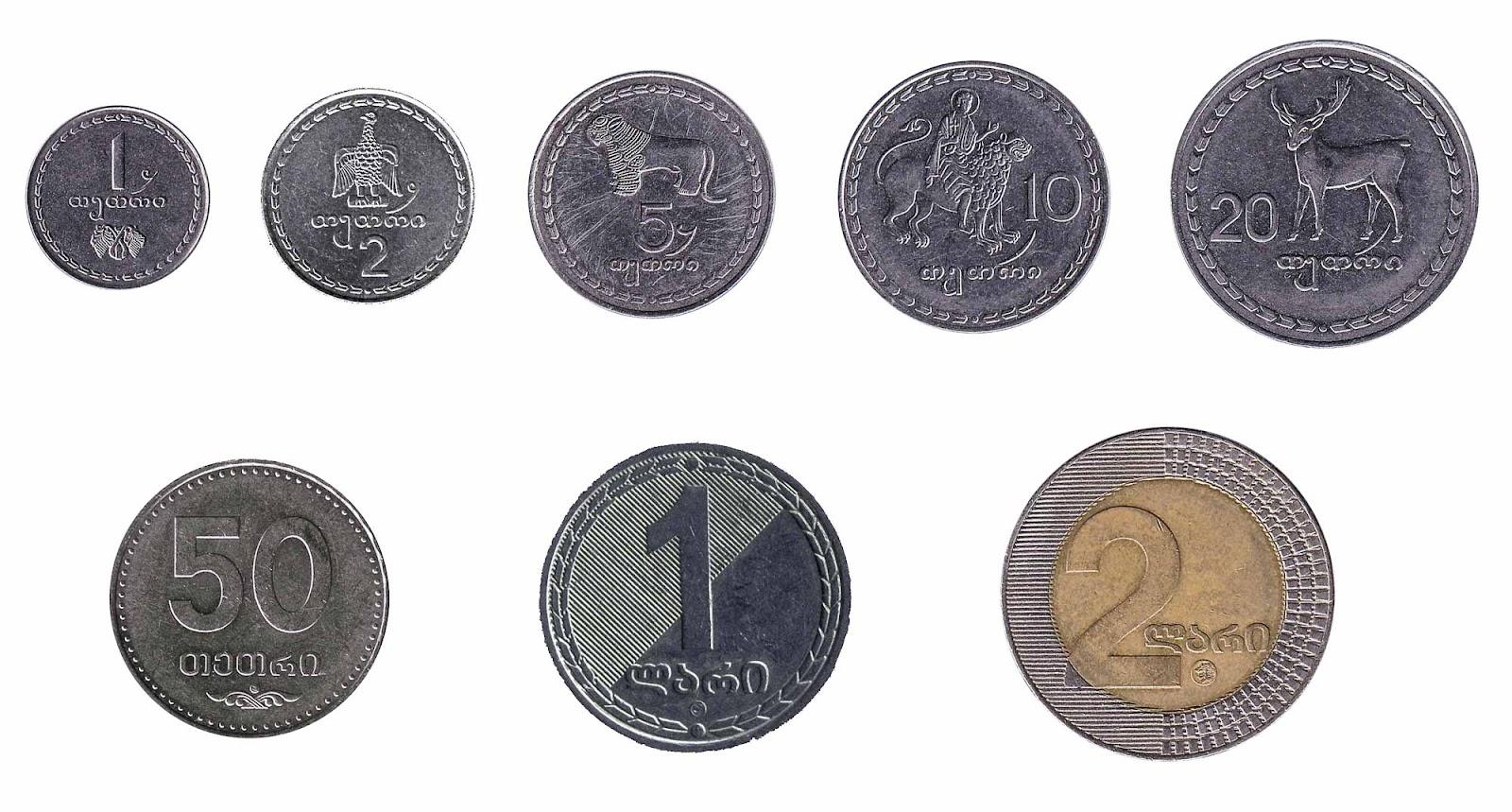 Georgia's currency import and export regulations
Currency Import: You can bring any amount of currency into Georgia. This includes Georgian lari (GEL) or foreign currency. However, you must declare it upon arrival if you carry over 30,000 USD (or its equivalent in another currency).
Currency Export: When leaving Georgia, you can take out up to 30,000 USD (or its equivalent in another currency). You must declare it at the customs office if you carry more than this amount.
It's also a good idea to double-check with the relevant authorities before you travel.
Ordering Georgian laris online
Order Georgian lari online and get them delivered fast and securely to your home or office with Royal Mail Special Delivery Guaranteed®. You can also collect them from our travel money shop near Heathrow. Click here to buy Georgian lari online.
Selling back Georgian laris
If you want to sell your Georgian lari for cash, follow this link to exchange Georgian lari to pounds, click on 'sell currency' and select 'GEL Georgian lari.' We offer competitive rates for your leftover Georgian lari.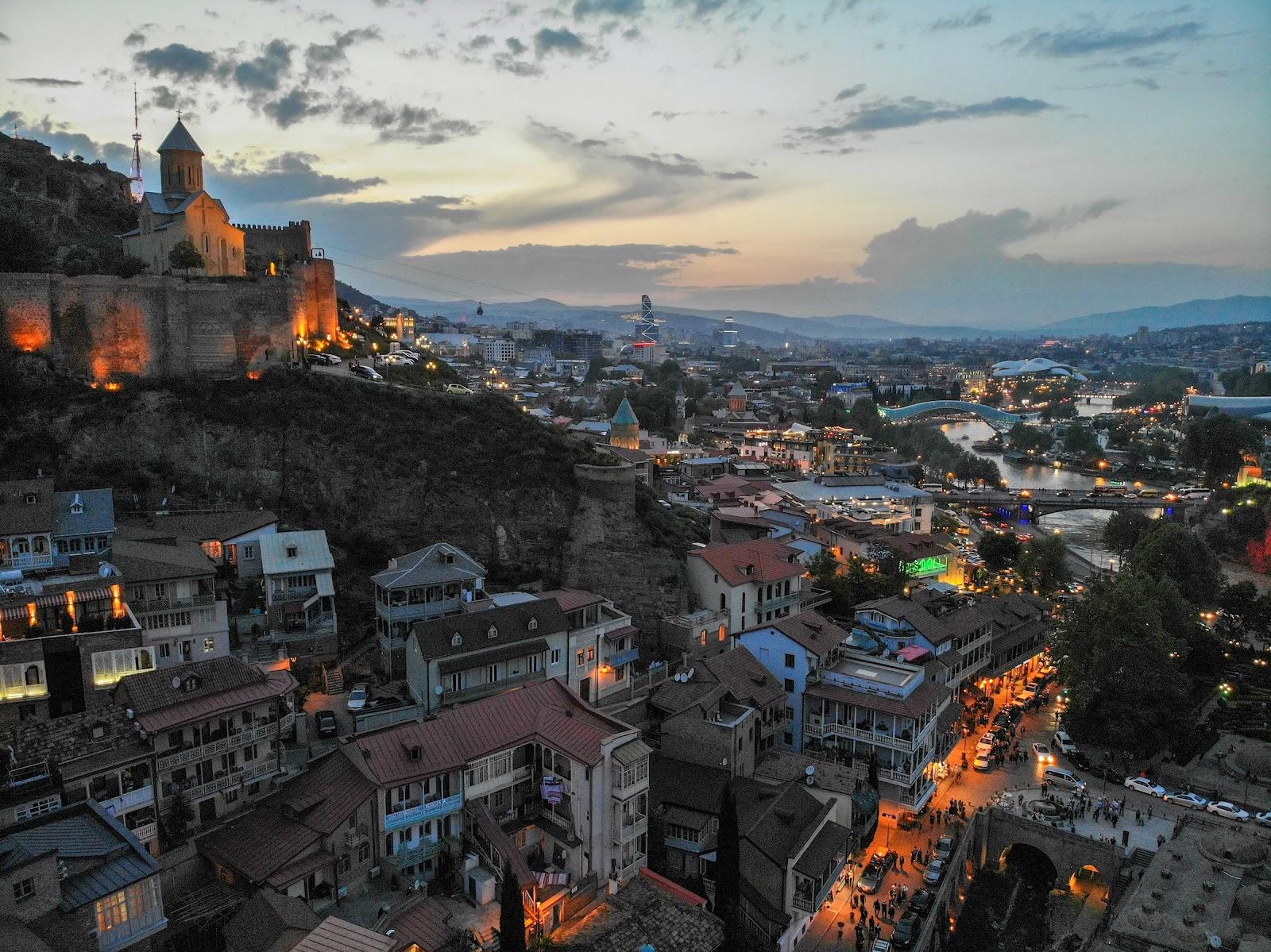 FAQs
Many visitors don't need a visa for short stays. Depending on your nationality, you might enjoy visa-free access for various durations, which makes exploring Georgia even easier. 
However, it's a good idea to check the specific visa requirements based on your nationality, just to be sure.
When visiting Georgia, ensure you're up-to-date on routine vaccinations like measles, mumps, rubella, the flu, hepatitis A and B, typhoid, and rabies.
The best time to visit Georgia depends on your preferences, Georgia is a real gem.
The weather is pleasant from late spring to early autumn (May to October). You'll enjoy the beauty of Georgia's landscapes to the fullest.
Early fall (September to October) is perfect for milder weather and fewer crowds. The mountainous regions are beautiful for skiing in winter. 
Each season has its charm. Whether you're an adventurer or a nature lover, there's always something special for you to explore in Georgia.
---

Great competitive rates & friendly & helpful staff. Easy to order online & collect in person or delivery.

Great, fast and reliable service would certainly use again for my travel needs, as the rates are the best around!

This amazing company have gone above and beyond in getting a large amount of a rare currency across the pond to Ireland.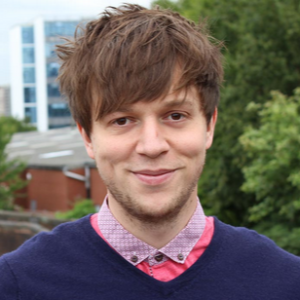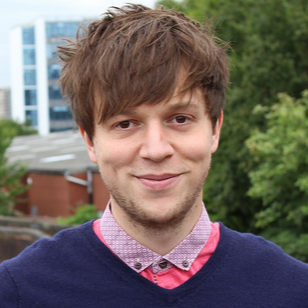 Great rates and really responsive, friendly customer support, will definitely be using Manor FX again.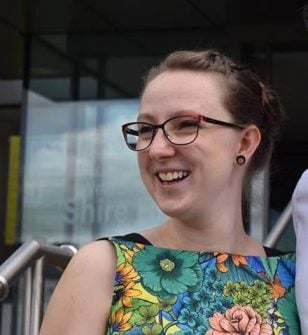 Manor FX gave me a better rate than my bank with great customer service, I highly recommend them.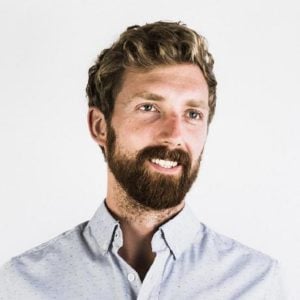 Family run business that's always super helpful. Manor FX's rates are always really good as well!
Get
Georgian Laris
Fast!
Free home delivery over £750

with Royal Mail Special Delivery 1pm

Better rates than the banks