Get
Dominican Pesos
Fast!
Free home delivery over £750

with Royal Mail Special Delivery 1pm

Better rates than the banks
Travelling to the Dominican Republic?
Secure the best Dominican currency rates online
Gear up for your Dominican escapade with Manor FX! We guarantee the best exchange rate for Dominican pesos, ensuring you get more Dominican Republic currency.
Converting British pounds to Dominican pesos is a breeze with our streamlined online service, offering both savings and convenience.
Choose Manor FX for reliable delivery to your home or workplace and get free delivery for orders over £750. Or collect your pesos at our convenient bureau de change near Heathrow.
Dominican travel money
Whether you're planning to bask on the golden sands of Punta Cana or explore the historic charm of Santo Domingo, having the right currency is crucial.
Here's what you need to know about using cash and cards in the Dominican Republic.
Where is the best place to buy Dominican pesos?
While they're not as universal as the US dollar, Dominican pesos are more readily available than some minor currencies.
You can easily purchase them from reputable providers like us here at Manor FX. We make currency exchange effortless, offering competitive rates when you convert pound sterling to Dominican pesos.
Skip the expensive airport exchanges and have your travel money conveniently delivered to your home. Our Heathrow bureau also offers the same great rates and personalised service!
Buy your Dominican pesos now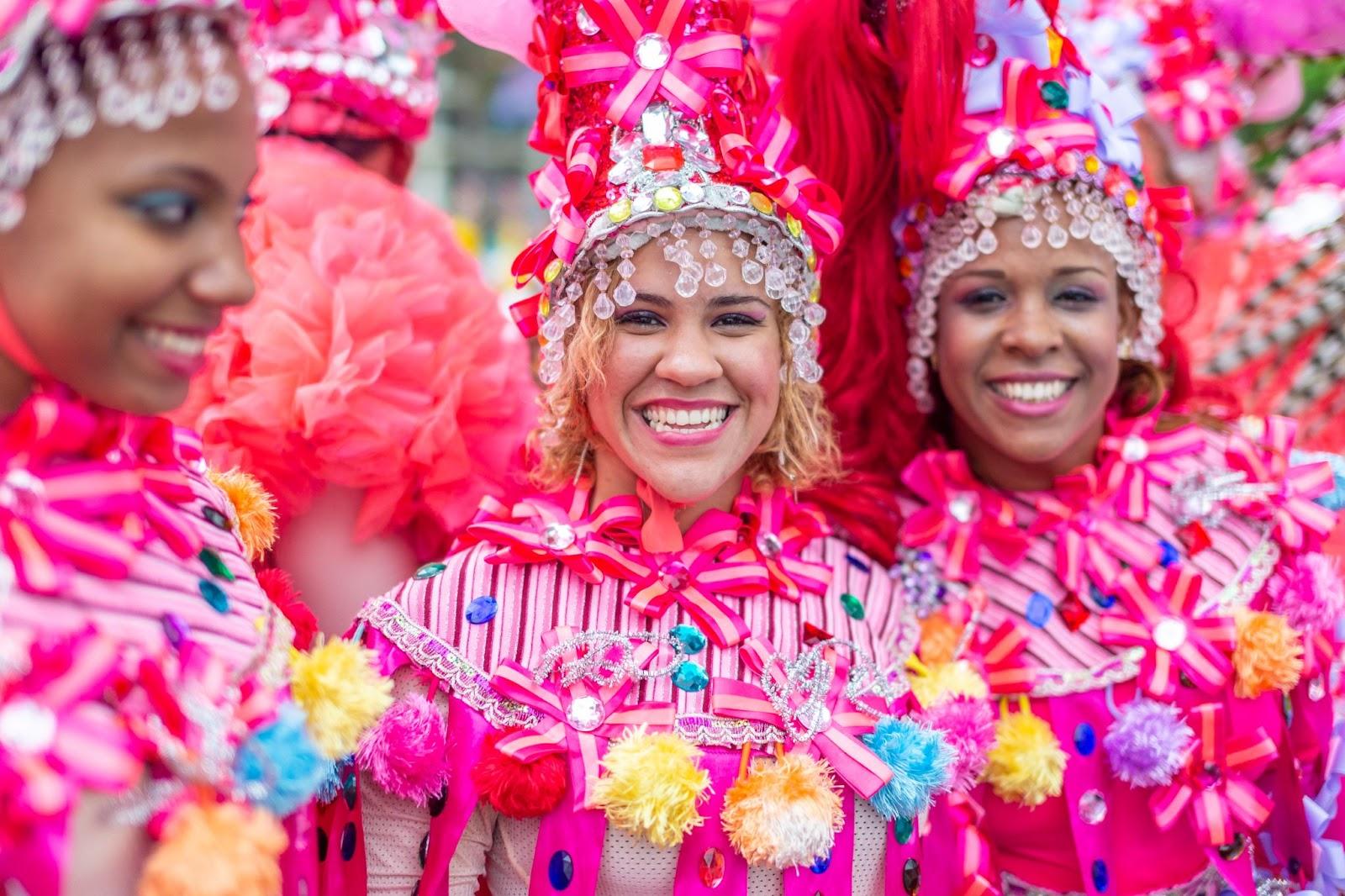 Should I exchange money before I travel to the Dominican Republic?
Yes. It's advisable to exchange some GBP to Dominican pesos before your trip. This ensures you have cash ready for immediate expenses like transport and meals. This is particularly important if you arrive when currency exchanges might be closed.
While credit and debit cards are accepted in cities, cash is necessary for smaller vendors and local markets.
What is the best currency to take to the Dominican Republic?
The Dominican peso (DOP) is your go-to currency. While some areas might accept American dollars, they come with less favourable exchange rates.
Is it better to use dollars or pesos in the Dominican Republic?
Dominican pesos are the official currency. US dollars might be accepted in tourist spots but often come with poor exchange rates.
Using Dominican pesos is more cost-effective for everyday purchases.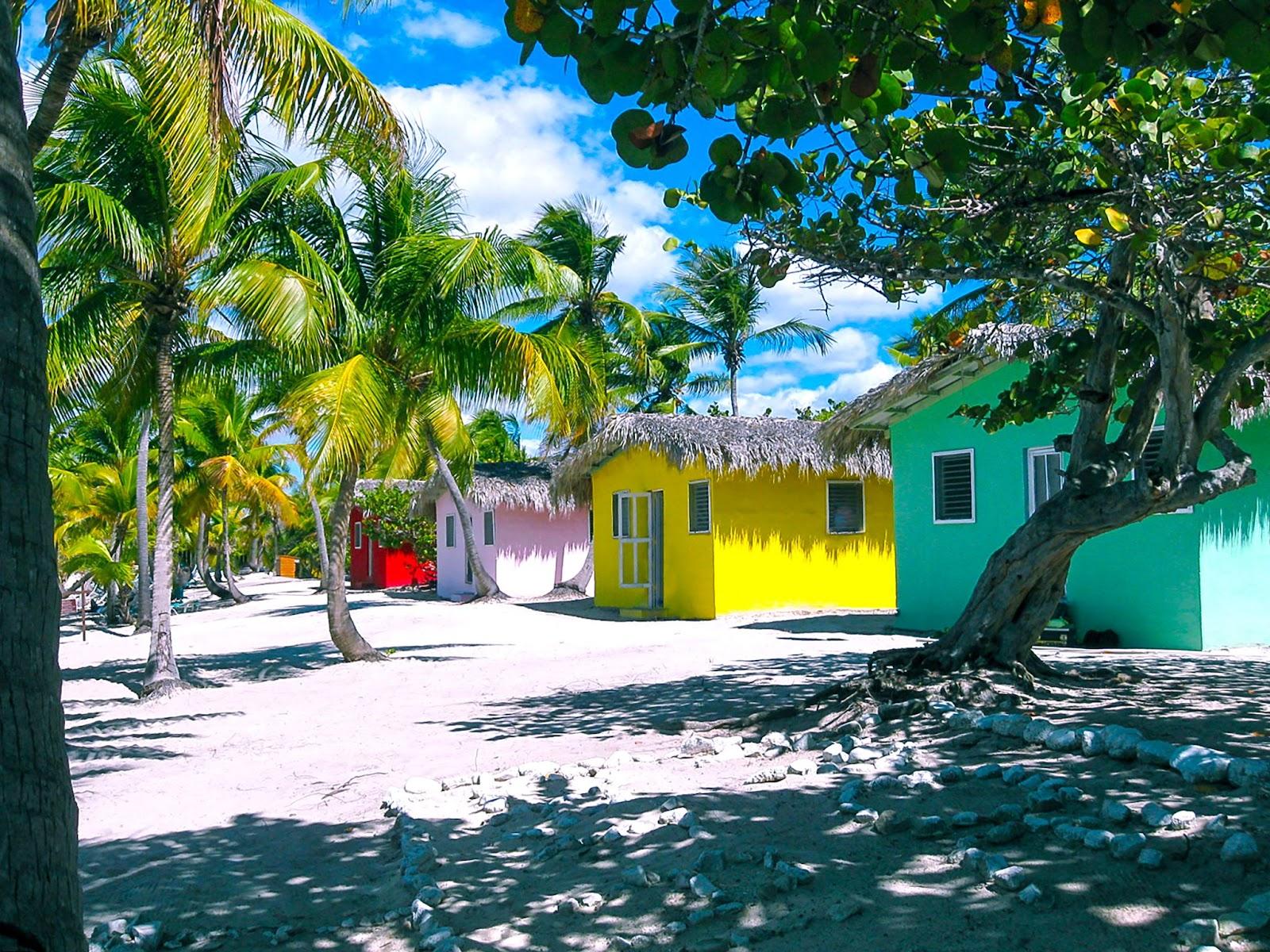 Can I use my bank card in the Dominican Republic?
Major tourist areas accept cards, but cash is king in the Dominican Republic.
Cards from American banks may not work. VISA and Mastercard are generally fine, while American Express is less so.
Monitor currency conversion fees and notify your bank about travel to avoid card blocking.
Is it better to use cash or credit cards in the Dominican Republic?
In the Dominican Republic, it's generally better to use cash for most of your transactions. Especially in smaller towns, local markets, and for services like taxis.
Larger hotels, resorts, and upscale restaurants accept credit cards, especially in tourist areas like Punta Cana and Santo Domingo. But many places still prefer or only accept cash.
Here are a few things to keep in mind:
Cash availability: ATMs are widely available in urban areas and tourist spots but can be scarce in remote regions. It's wise to carry sufficient cash when travelling outside major cities.
Credit card usage: Be cautious of skimming and fraud when using credit cards. It's advisable to use your card at reputable businesses and keep track of all transactions.
Currency: The local currency is the Dominican peso (DOP). Having your cash in this currency is best to avoid unfavourable exchange rates and fees.
Small change: Keep smaller denominations of pesos for everyday purchases. Changing large bills can sometimes be challenging, especially in smaller establishments.
Inform your bank: Before travelling, inform your bank of your travel plans to prevent your bank from blocking your card.
Backup payment methods: It's always a good idea to have more than one payment method available in case of emergencies.
A mix of both cash (primarily) and a credit card as a backup is usually the best approach.
How to minimise ATM fees in the Dominican Republic
To minimise ATM fees:
Use ATMs affiliated with major Dominican banks like Banco Popular or Banreservas.
Withdraw larger amounts less often.
Consult your home bank for partnerships with Dominican banks for fee-free withdrawals.
Buy Dominican Republic pesos before travelling with Manor FX. Enjoy the best exchange rate for Dominican pesos and doorstep delivery.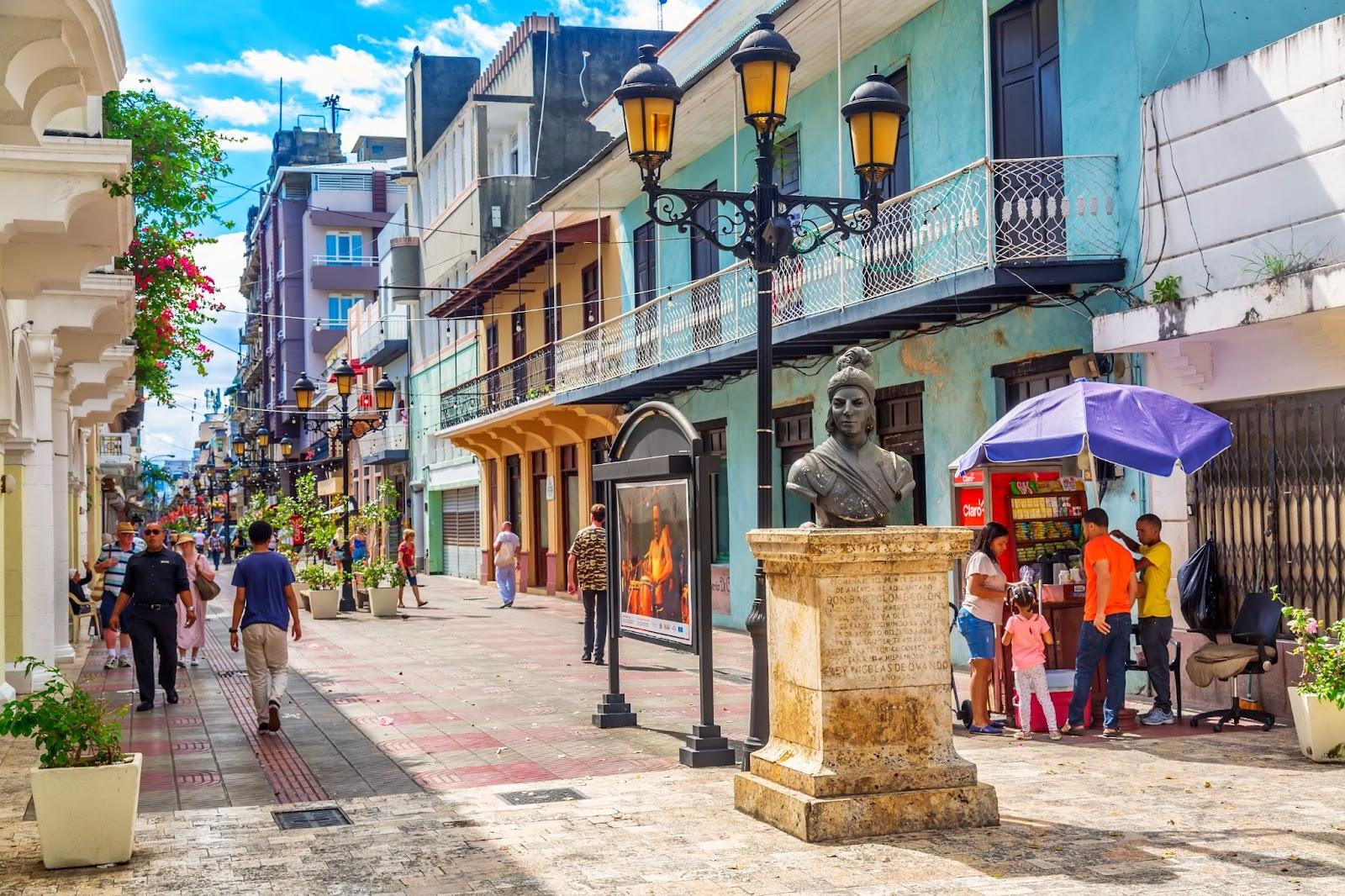 Is the Dominican Republic a cheap country to visit?
Wondering how much money to take to the Dominican Republic? The Dominican Republic is a moderately priced destination. It offers options for both budget-friendly and luxury travel.
The cost of your trip will largely depend on your travel style, choice of accommodations, dining preferences, and activities.
Tips for a budget-friendly trip:
Stay in budget accommodations or smaller, locally-owned hotels.
Eat where the locals eat. Street food and small local restaurants offer delicious food at low prices.
Use public transport or shared taxis to get around.
Focus on free or low-cost activities like beaches, hiking, or exploring local towns.
While it's possible to enjoy a budget-friendly trip, prices in tourist-heavy areas can be higher than in less-visited regions. Planning and budgeting according to your travel style and preferences is key.
How much cash should I take to the Dominican Republic?
If you've been wondering how much Dominican pesos should I bring? Here's an estimate of how much cash you might need for a 7-day trip to the Dominican Republic,
Budget trip
Accommodation: Hostels or budget hotels: 1,000 DOP per night (£13.42)
Food: Local eateries or street food: 700 DOP per day (£9.38)
Local transport: Public transportation: 300 DOP per day (£4.02)
Activities: Free or low-cost activities: 1,000 DOP per day (£13.42)
Total per day: 3,000 DOP (£40.24)
Total for seven days: 21,000 DOP (£281.68)
Mid-range trip
Accommodation: 3-star hotels or B&Bs: 3,000 DOP per night (£40.24)
Food: Mid-range restaurants: 2,000 DOP per day (£26.83)
Local transport: Car rental/shared taxis: 1,000 DOP per day (£13.42)
Activities: Paid excursions and entrance fees: 2,000 DOP per day (£26.83)
Total per day: 8,000 DOP (£107.32)
Total for seven days: 56,000 DOP (£750.67)
Luxury trip
Accommodation: Luxury resorts or 5-star hotels: 7,000 DOP per night (£93.84)
Food: High-end restaurants: 4,000 DOP per day (£53.65)
Local Transport: Private taxi or car with driver: 2,000 DOP per day (£26.83)
Activities: Premium tours and experiences: 4,000 DOP per day (£53.65)
Total per day: 17,000 DOP (£227.97)
Total for seven days: 119,000 DOP (£1,595.79)
Remember, these figures are approximate and could vary based on individual spending habits and fluctuating exchange rates.
How much do you tip in the Dominican Republic?
Tipping is customary. With 10% in restaurants and 500 to 1,000 DOP in hotels being standard Dominican Republic tipping etiquette.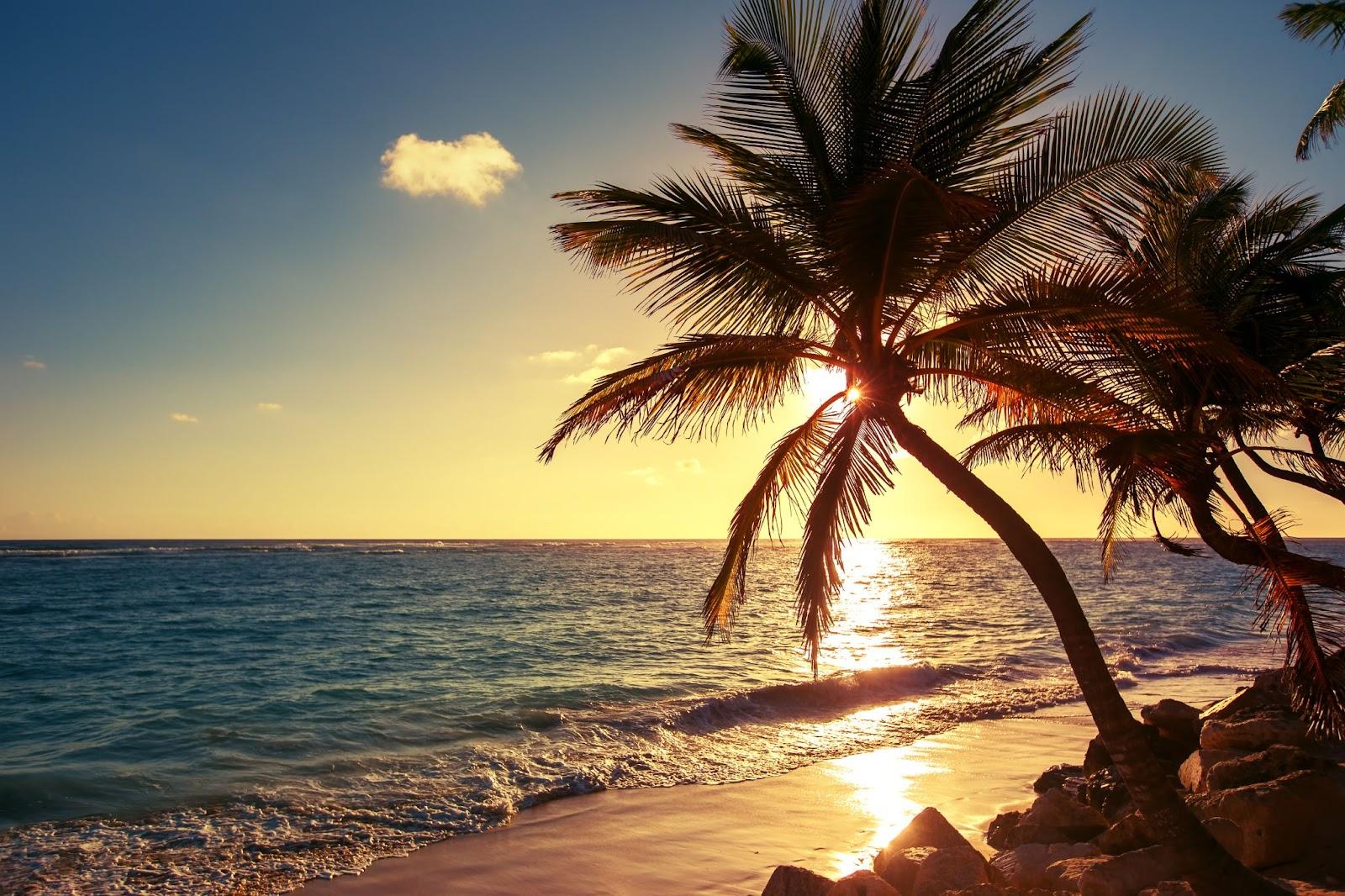 Buy your Dominican pesos now
Currency for the Dominican Republic
Dominican banknotes
Dominican banknotes come in various denominations, including 50, 100, 200, 500, 1,000, and 2,000 pesos. Each note features distinctive colours and sizes.
The front designs showcase important Dominican historical figures, and the backs depict notable cultural or natural landmarks. 


Dominican coins
Dominican coins are available in 1, 5, 10, and 25 peso denominations, each with unique sizes and designs.
The front usually features the national emblem or historical figures. The back shows the value and may include other national symbols.
Dominican currency import and export rules
In the Dominican Republic, specific rules govern the import and export of currency.
Currency import rules
When entering the Dominican Republic, you can bring in any amount of foreign currency. However, you must declare amounts exceeding the equivalent of 10,000 USD to customs upon arrival.
This declaration is essential for compliance with local laws and for re-export purposes.
Currency export rules
When leaving the country, the same limit applies. You can export up to the equivalent of 10,000 USD in foreign currency without needing to declare it.
For amounts exceeding this limit, you need to make a declaration. You may need to provide proof of the source of the funds or show the declaration form from when you entered.
These rules are to prevent money laundering and other illegal financial activities. It's important to adhere to these regulations to avoid legal complications during travel.
If you're carrying an amount close to or exceeding these limits, ensure all necessary documentation is in order to facilitate a smooth entry and exit from the country.
Ordering Dominican pesos online
Order Dominican pesos online for speedy, secure delivery via Royal Mail Special Delivery Guaranteed®. Alternatively, collect from our travel money shop near Heathrow. You'll get the best Dominican peso exchange rate.
Prefer to deal with a real person? Change your GBP to DOP in store – you'll get the same great rates.
Selling back Dominican pesos
To exchange Dominican pesos to pounds, visit our website and click 'sell currency'. We offer competitive Dominican peso to GBP rates for your unused Dominican currency.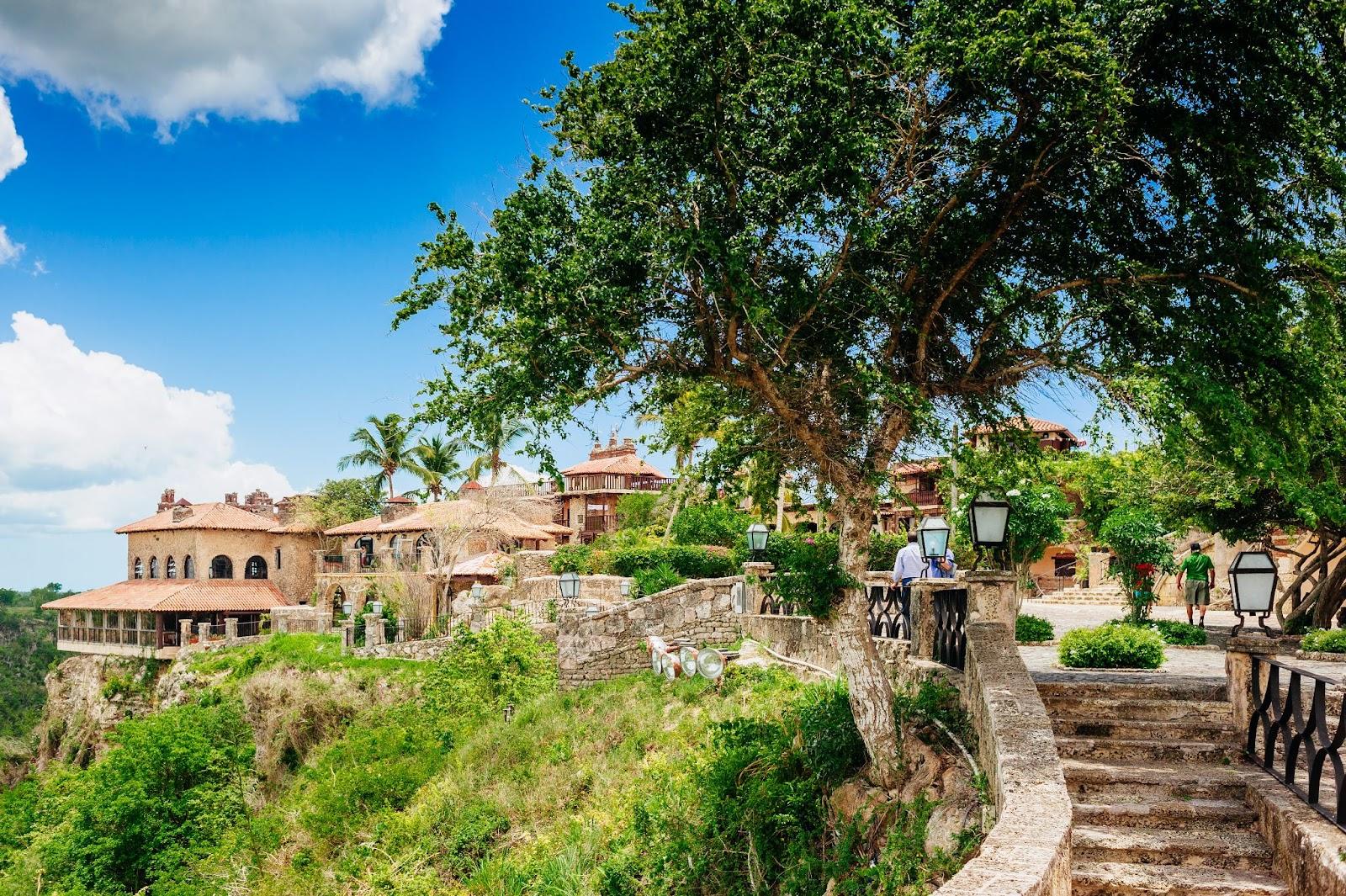 FAQs
In the Dominican Republic, the primary language spoken is Spanish. Dominican Spanish has its own unique characteristics, influenced by the country's history and culture. You'll hear it everywhere during your visit, from bustling city streets to tranquil beachside towns.
UK citizens don't need a visa for short stays in the Dominican Republic for tourism purposes. You can stay for up to 30 days without a visa. 
However, upon arrival, you must purchase a tourist card, usually included in airfares. If it's not included, you can buy it at the airport when you land. 
You might need a visa for longer stays or other types of visits. Before you travel, it's a good idea to check with the Dominican Republic embassy.
For travel to the Dominican Republic, there are no mandatory vaccinations. However, it's recommended to be up to date with routine vaccinations like measles-mumps-rubella (MMR), diphtheria-tetanus-pertussis, varicella (chickenpox), polio, and your yearly flu shot.
Additional vaccine recommendations include Hepatitis A and Typhoid, as you can catch these through contaminated food or water. Depending on where you'll be staying and what you plan to do, you might also consider vaccinations for Hepatitis B and Rabies.
It's always wise to consult with a doctor or a travel health clinic, ideally 6-8 weeks before your trip. They can provide the most current advice tailored to your health needs and travel itinerary.
The best time to visit the Dominican Republic is during the dry season, which runs from December to April. During these months, you'll enjoy sunny, warm weather. This makes it ideal for beach activities, exploring, and outdoor tours.
This period also coincides with peak tourist season. So, while the weather is excellent, prepare for larger crowds and higher prices, especially around popular tourist spots.
If you prefer fewer crowds and don't mind a bit of rain, consider visiting during the shoulder season, in May or November. The temperatures are still pleasant, but there's a higher chance of short, tropical showers.
The summer months, from June to September, coincide with the hurricane season. While direct hits are rare, these months can bring more rain and tropical storms. It's essential to check weather forecasts and travel advisories if planning a trip during this time.
---

Great competitive rates & friendly & helpful staff. Easy to order online & collect in person or delivery.

Great, fast and reliable service would certainly use again for my travel needs, as the rates are the best around!

This amazing company have gone above and beyond in getting a large amount of a rare currency across the pond to Ireland.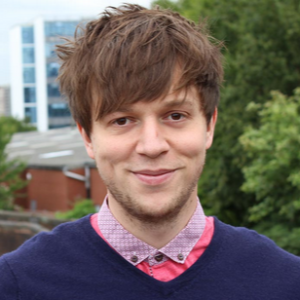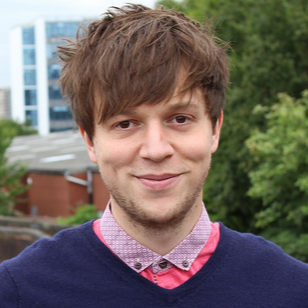 Great rates and really responsive, friendly customer support, will definitely be using Manor FX again.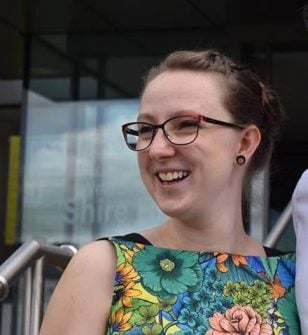 Manor FX gave me a better rate than my bank with great customer service, I highly recommend them.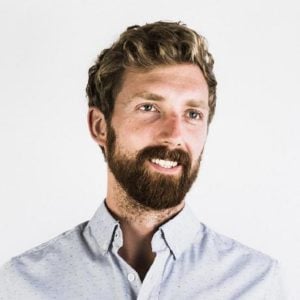 Family run business that's always super helpful. Manor FX's rates are always really good as well!
Get
Dominican Pesos
Fast!
Free home delivery over £750

with Royal Mail Special Delivery 1pm

Better rates than the banks