Get
Iceland Kronur
Fast!
Free home delivery over £750

with Royal Mail Special Delivery 1pm

Better rates than the banks
Are you heading to Iceland?
Get the best rates for Icelandic krona to pound online!
Gear up for your Iceland adventure! Exchange your pounds for Icelandic krona at Manor FX today.
We provide excellent rates for converting pounds to Icelandic krona, ensuring you get more value for your travels in Iceland. We also convert Icelandic kroner to gbp. So if you need to convert your leftover Icelandic kr to gbp, you can!
Order online for secure delivery of your Icelandic krona to GBP banknotes directly to your home or office. Or, collect them from our Manor FX bureau near Heathrow.
Icelandic travel money
Planning to explore Iceland's stunning landscapes or Reykjavik's vibrant streets? Here's what you need to know about Iceland's currency.
Can you buy Icelandic krona in the UK?
Absolutely! Converting pounds to Icelandic krona or vice versa in the UK is straightforward with ManorFX.
Where can I exchange pounds for Icelandic krona?
The Icelandic krona is readily available. You can find it at most major banks, post offices, and airport kiosks. However, high exchange rates at these places mean you might get less for your money.
At Manor FX, we make exchanging your British sterling to Icelandic krona quick and efficient. Converting back to pounds is just as simple.
With Manor FX, switching Icelandic krona to pounds is hassle-free. We're dedicated to giving you great value for your Icelandic journey! Plus, we're here to help convert Icelandic krona to British pounds after your trip.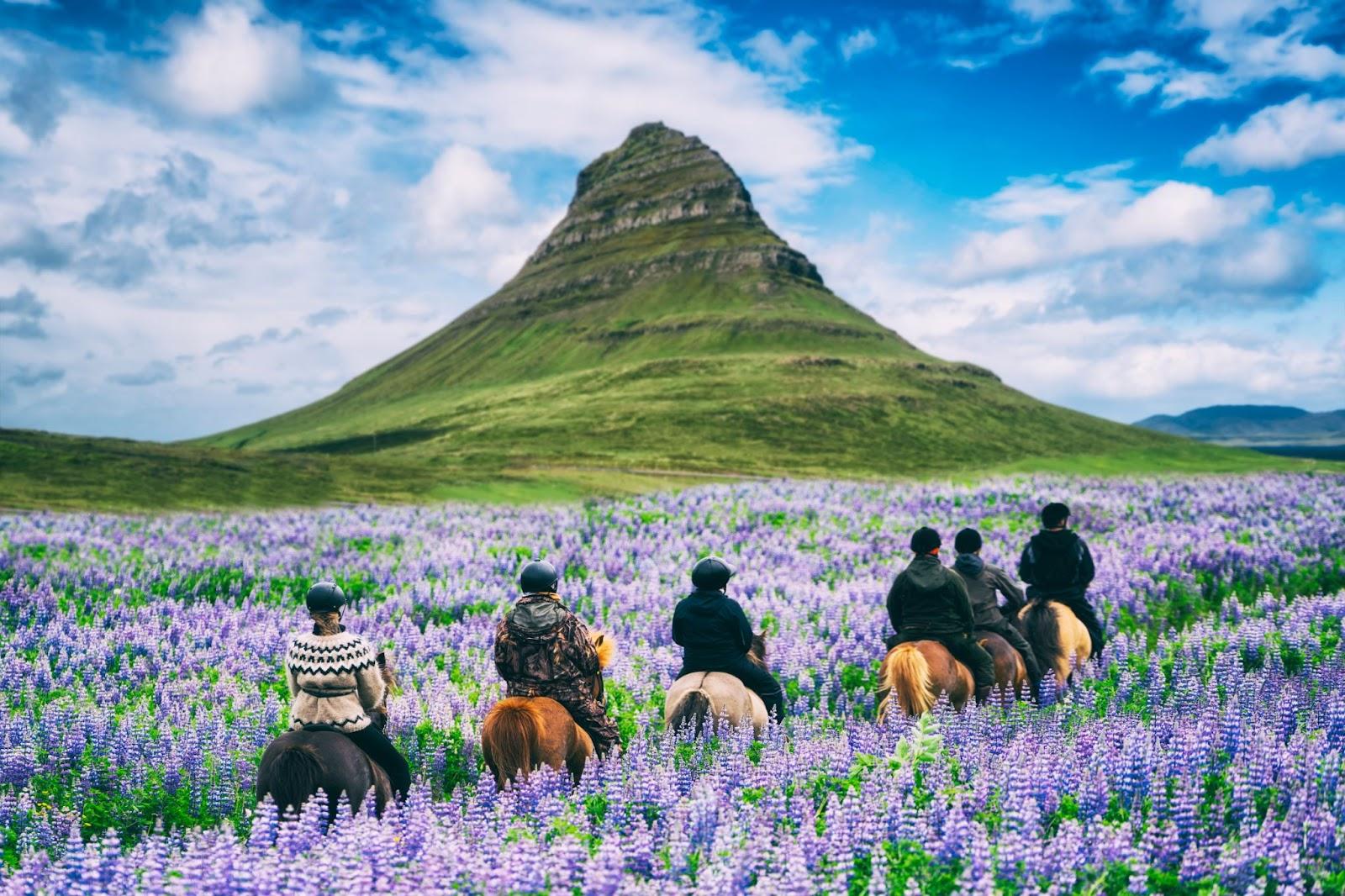 What is the Currency of Iceland?
Iceland's currency is the Icelandic króna, often abbreviated as ISK. It's unique to Iceland, a country known for its stunning landscapes and vibrant culture. The króna comes in both coins and banknotes, offering a glimpse into Iceland's rich heritage and natural beauty through its design.
Should I exchange money before travelling to Iceland?
Definitely! It's smart to have some local currency before arriving in Iceland, whether you're exchanging Icelandic krona to GBP or sterling.
Can you swap GBP to Icelandic krona in Iceland?
Yes. But getting a good exchange rate before you leave the UK is usually more beneficial.
Tip: Get your Icelandic krona before your trip for the best Icelandic currency exchange rates.
Is the Icelandic krona a closed currency?
Not at all. The Icelandic krona (ISK) is openly traded and can be easily exchanged for pounds or other currencies.
What is the best currency to use in Iceland?
The Icelandic krona (ISK) is the primary currency. Euros may be accepted in some places, but using the local currency is usually better.
Remember, when you're back, you can convert any unused Icelandic krona back to pounds. Just click this link to get started.

Should I use cash in Iceland?
Carrying both cash and a card is advisable in Iceland. For smaller expenses, Icelandic krona is useful.
Can I use my bank credit or debit card in Iceland?
Absolutely! Iceland has a modern banking system; most places accept major international cards. However, check any fees from your UK bank.
A helpful tip: Tell your bank about your Iceland trip to ensure smooth card use.
How much cash should I take to Iceland?
Iceland can be pricier than other destinations. For a moderate budget, expect daily expenses to be around 12,000 ISK, which is roughly £77. This covers food, local transport, and attraction fees.
Is life expensive in Iceland?
Indeed, Iceland is known for higher living costs. However, the quality of goods and services is excellent.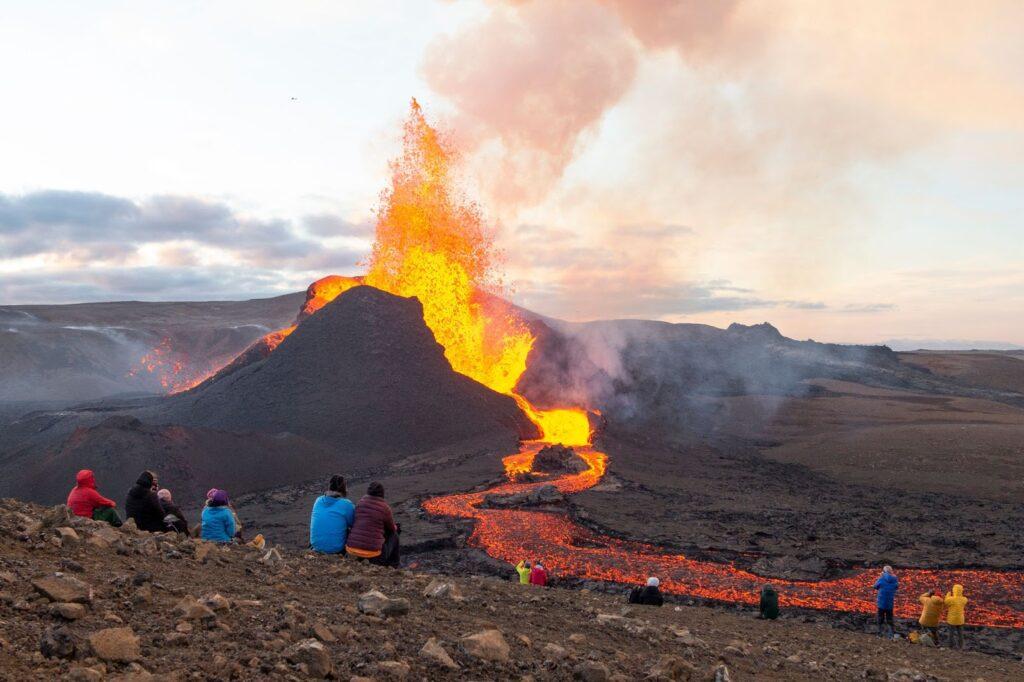 A cup of coffee typically costs about 450 ISK, roughly £2.40. A meal at a moderately priced restaurant can be around 3,000 ISK, about £19.
Iceland offers unique experiences, making every krona count!
Do you tip in Iceland?
Tipping isn't common in Iceland, but it's appreciated for excellent service. It's not rude to skip tipping but feel free to tip for outstanding service.
Is Iceland an expensive country to visit?
Yes, Iceland can be relatively expensive. But its breathtaking scenery, high-quality services, and unique experiences make it worth the cost!
Icelandic kronur Currency
Icelandic krona Banknotes
The Icelandic krona (ISK) is Iceland's official currency, issued by the Central Bank of Iceland. The banknotes reflect Iceland's culture and natural beauty:

1000 ISK: Red, featuring Icelandic bishop Brynjolfur Sveinsson.
2000 ISK: Purple, depicting Icelandic painter Johannes Sveinsson Kjarval.
5000 ISK: Blue, showing painter Jóhannes Sveinsson Kjarval.
10,000 ISK: Blue, portrait of Jonas Hallgrimsson, writer and poet.
These banknotes are renowned for their artistic designs and robust security features.

Icelandic coins
Icelandic krona coins are smaller denominations of currency in Iceland issued by the Central Bank of Iceland. These coins are distinctively designed:

1 krona: Features a fish.
5 kronur: Depicts a dolphin.
10 kronur: Four capelin fish.
50 kronur: Highlights a crab.
100 kronur: Bears the image of a lump fish.
All Icelandic krona coins bear "Ísland," signifying their authenticity. These coins are essential for everyday transactions and represent Iceland's rich culture.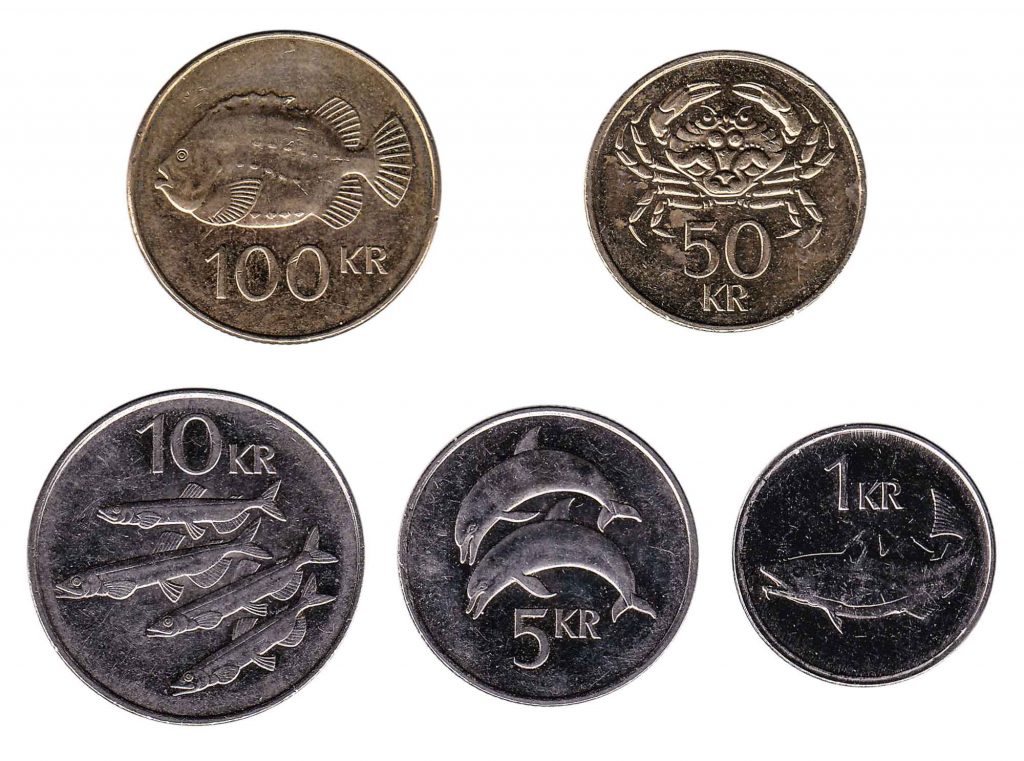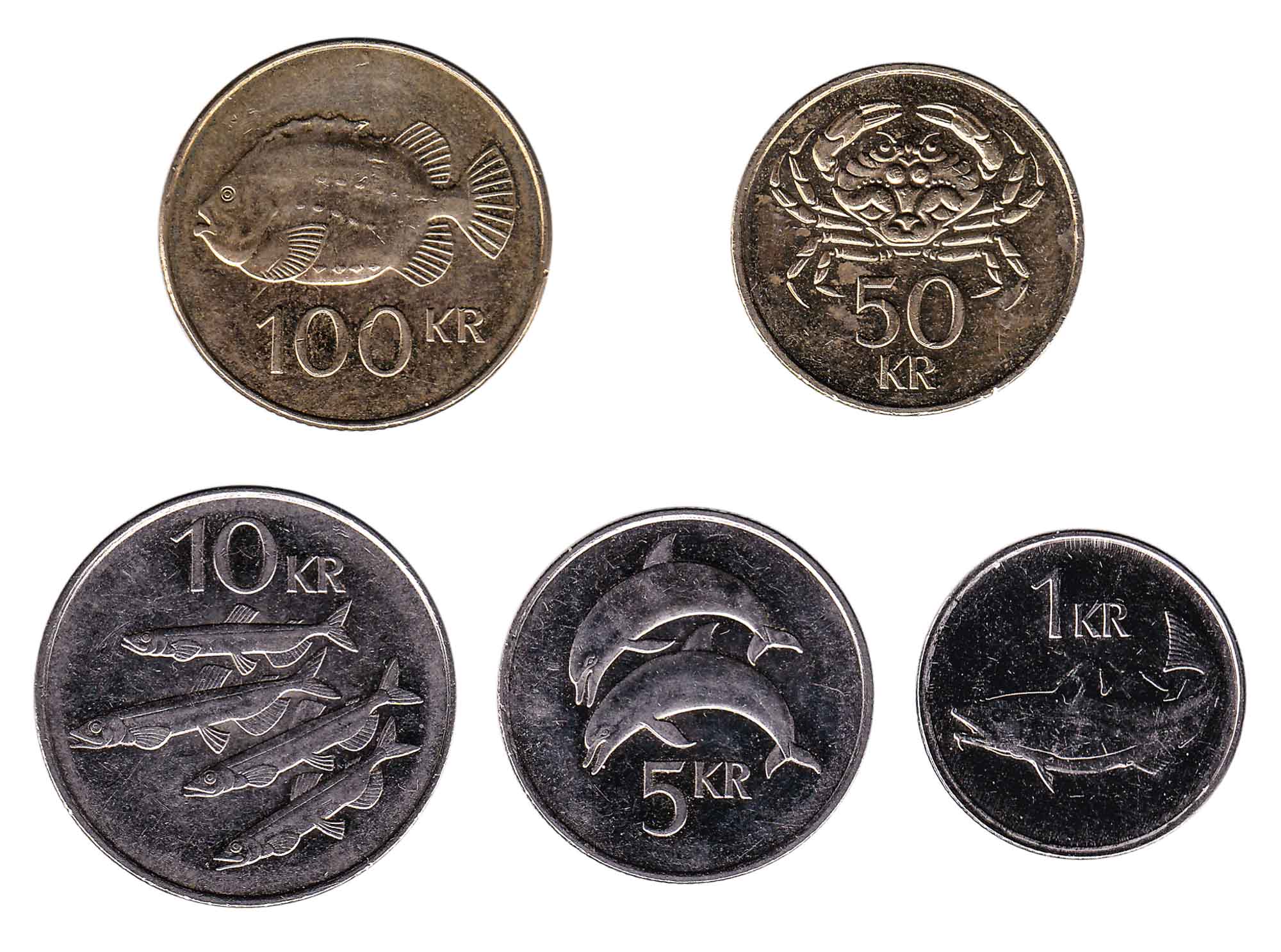 Ordering Icelandic krona Online
Order your currency online and receive it swiftly and securely at your doorstep or workplace. We guarantee fast and reliable delivery using Royal Mail Special Delivery Guaranteed®.
Alternatively, you can pick up your order at our travel money shop located near Heathrow. Find the most competitive exchange rates for Icelandic krona on our website. Click here to purchase Icelandic krona online or use our iceland currency converter at the top of the page. Get the best Iceland exchange rate at ManorFX.

Selling Back Icelandic Kroner to Pounds
Looking to convert Icelandic kroner to gbp? We offer great rates if you need to exchange your Icelandic to pounds. Just use the sell option in our currency calculator on the homepage. Convert iceland krona to gbp is easy with Manor FX; use our currency converter at the top of the page. Got other leftover foreign currencies you can sell those here, too.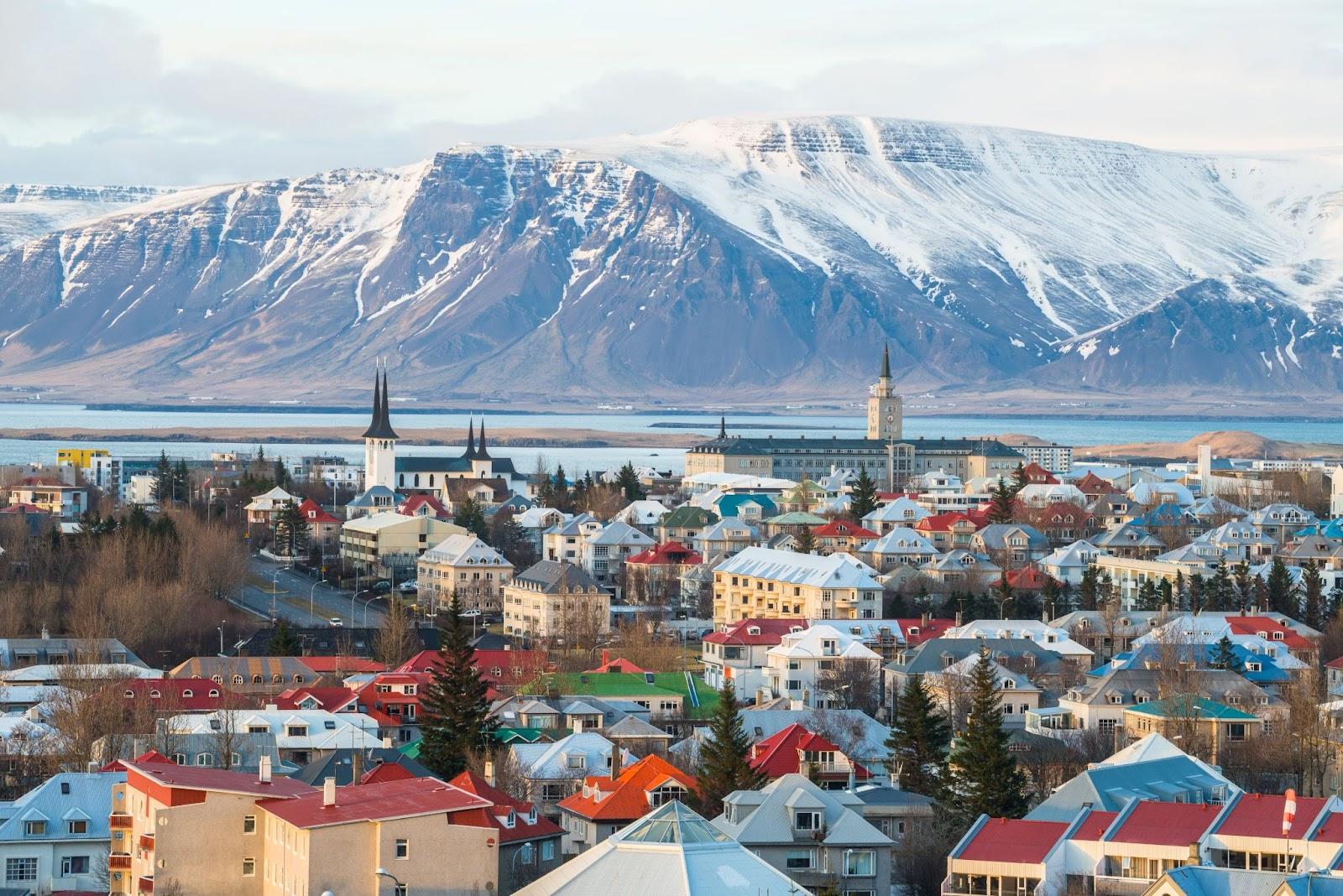 FAQs
For short trips: UK citizens can travel to Iceland without a visa for up to 90 days within any 180-day period for tourism or business purposes.
Ensure your passport is valid.

For longer visits: Staying in Iceland for over 90 days for work, study, or other reasons may require a visa or residence permit.

Stay updated with post-Brexit travel regulations. Check the latest guidelines on the official Icelandic government website or consult with the Icelandic embassy/consulate in the UK. This ensures you're prepared, whether exchanging pounds to Icelandic krona, exploring Iceland's currency, or enjoying Icelandic culture.

Iceland doesn't demand specific vaccinations for travellers. However, it's wise to:
Keep routine vaccinations up-to-date: Ensure you're current with routine shots like MMR, diphtheria-tetanus-pertussis, varicella, polio, and your annual flu shot.

COVID-19 considerations: Iceland may have COVID-19 testing, quarantine, or vaccination requirements for entry or travel. These can change, so check official sources or travel advisories before your trip.

Consulting a healthcare professional or visiting a travel clinic before your trip is recommended. They can offer vaccination advice and health tips tailored to your travel needs and itinerary.
This is especially important when you're planning to exchange your pounds for Icelandic krona and delve into Iceland's currency and culture.
The ideal time to visit Iceland depends on your interests:
Winter (December to February):

Great for experiencing the northern lights and winter landscapes.

Cities like Reykjavik are charming and festive.

Expect cold temperatures and possible snow.

Spring (March to May):

A season of renewal with milder weather and fewer tourists.

Still cool, so pack a variety of clothes.

Summer (June to August):

Peak tourist season with warm weather, ideal for outdoor exploration and festivals.

Cities and nature are lively.

Autumn (September to November):

Enjoy Iceland's autumn charm.

Cooler weather and fewer tourists.

Beautiful autumn colours, especially in the countryside.

A good time for food enthusiasts, with many local dishes to sample.
Every season in Iceland has its own allure. Consider your interests and activities when deciding the best time for your visit. Don't forget to factor in exchanging Icelandic krona to GBP or vice versa in your travel planning.

Iceland offers numerous exciting activities. Here are some top choices:
Explore Reykjavik: Wander through the colourful streets and visit landmarks like Hallgrímskirkja and Harpa Concert Hall.

See the northern lights: Head to areas like Þingvellir National Park in winter to witness the breathtaking Aurora Borealis.

Golden Circle tour: Visit the Geysir geothermal area, Gullfoss waterfall, and Þingvellir National Park.

Glacier hiking and ice caving: Experience Iceland's stunning glaciers up close.

Relax in the blue lagoon: Enjoy the famous geothermal spa.

Discover Icelandic cuisine: Try traditional dishes like fermented shark, lamb, and skyr.

Visit waterfalls: See famous waterfalls like Seljalandsfoss and Skógafoss.

Whale watching: Go on a tour to see whales in their natural habitat.

Explore the Westfjords: Discover remote and beautiful landscapes.

Experience a traditional Icelandic sauna or hot spring.

Visit the Icelandic Museum of Witchcraft and Sorcery in Hólmavík.

Go horseback riding: Ride the unique Icelandic horse.

Photography: Capture Iceland's stunning landscapes and wildlife.

Hiking in national parks: Explore trails in parks like Vatnajökull and Snæfellsjökull.

Attend a festival: Depending on when you visit, you might catch traditional festivals like Þorrablót or the Reykjavik Arts Festival.



These activities offer a blend of natural, cultural, and historical experiences, showcasing the best of Iceland. Whether you're into outdoor adventures, history, or just soaking up the local lifestyle, there's something for everyone in Iceland.
---

Great competitive rates & friendly & helpful staff. Easy to order online & collect in person or delivery.

Great, fast and reliable service would certainly use again for my travel needs, as the rates are the best around!

This amazing company have gone above and beyond in getting a large amount of a rare currency across the pond to Ireland.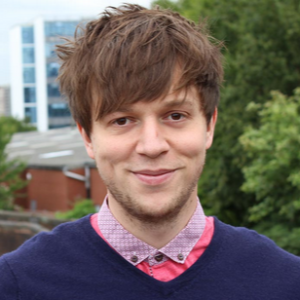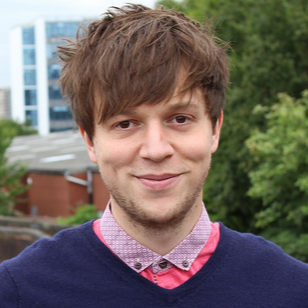 Great rates and really responsive, friendly customer support, will definitely be using Manor FX again.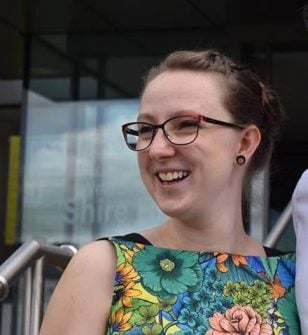 Manor FX gave me a better rate than my bank with great customer service, I highly recommend them.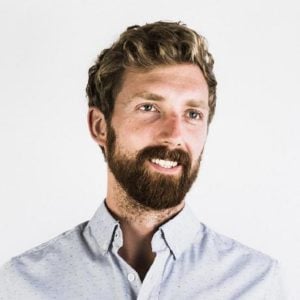 Family run business that's always super helpful. Manor FX's rates are always really good as well!
Get
Iceland Kronur
Fast!
Free home delivery over £750

with Royal Mail Special Delivery 1pm

Better rates than the banks