Get
Indonesian Rupiahs
Fast!
Free home delivery over £750

with Royal Mail Special Delivery 1pm

Better rates than the banks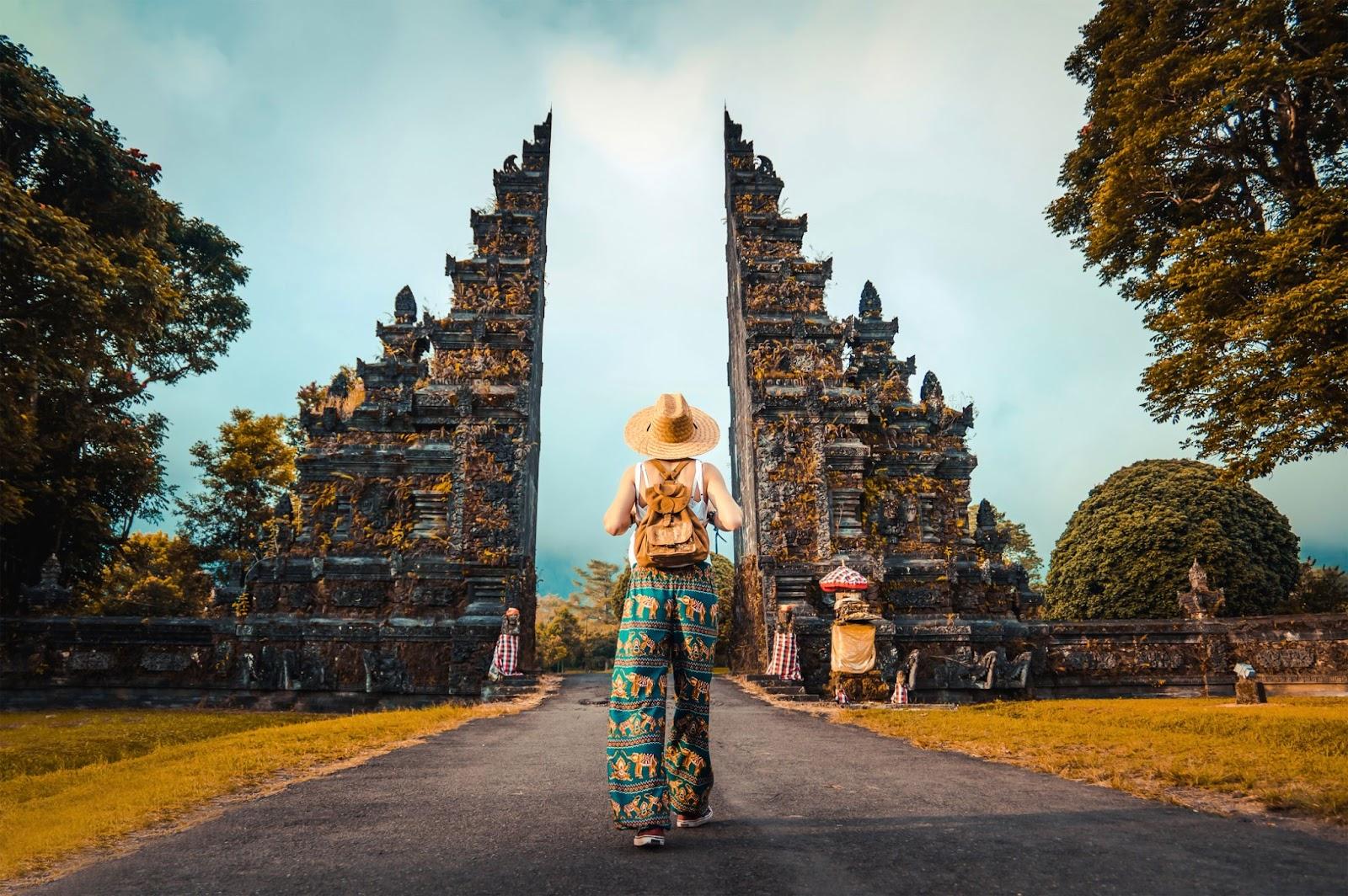 Planning a trip to Indonesia?
Discover the best way to convert pounds to rupiah (IDR) online!
Prepare for a fantastic Indonesian adventure with Manor FX! We've got your Indonesian rupiah (IDR) covered so you can make the most of your journey. Our excellent exchange rates ensure you'll have more cash in your pocket when you order Indonesian rupiah.

Get your Indonesian rupiah delivered safely to your home or office. Or, for an adventurous twist, pop into our Manor FX bureau near Heathrow for a quick collection.

We're proud of our rapid delivery and easy-to-use online system at Manor FX. We're here to make your Indonesian trip unforgettable with hassle-free access to your travel money!
Indonesian rupiah travel money:
Embark on your Indonesian adventure well-prepared. Check out these valuable Indonesian travel tips about currency and payment methods, and be ready for your trip.
Can you convert Indonesian rupiah to pounds in the UK?
Absolutely! You can buy Indonesian rupiah (IDR), the currency of Indonesia, in the UK. While you won't find it at traditional banks or the post office as it's pretty rare, buying Indonesian rupiah online from a website like ours is possible.
Where can I buy Indonesian rupiah?

If you're short on time and need to convert pounds to idr immediately, you may find currency exchange kiosks at airports. Keep in mind that airport currency exchanges often have less favourable rates. For better value, choosing online platforms like ManorFX.com for your currency exchange is a smarter option.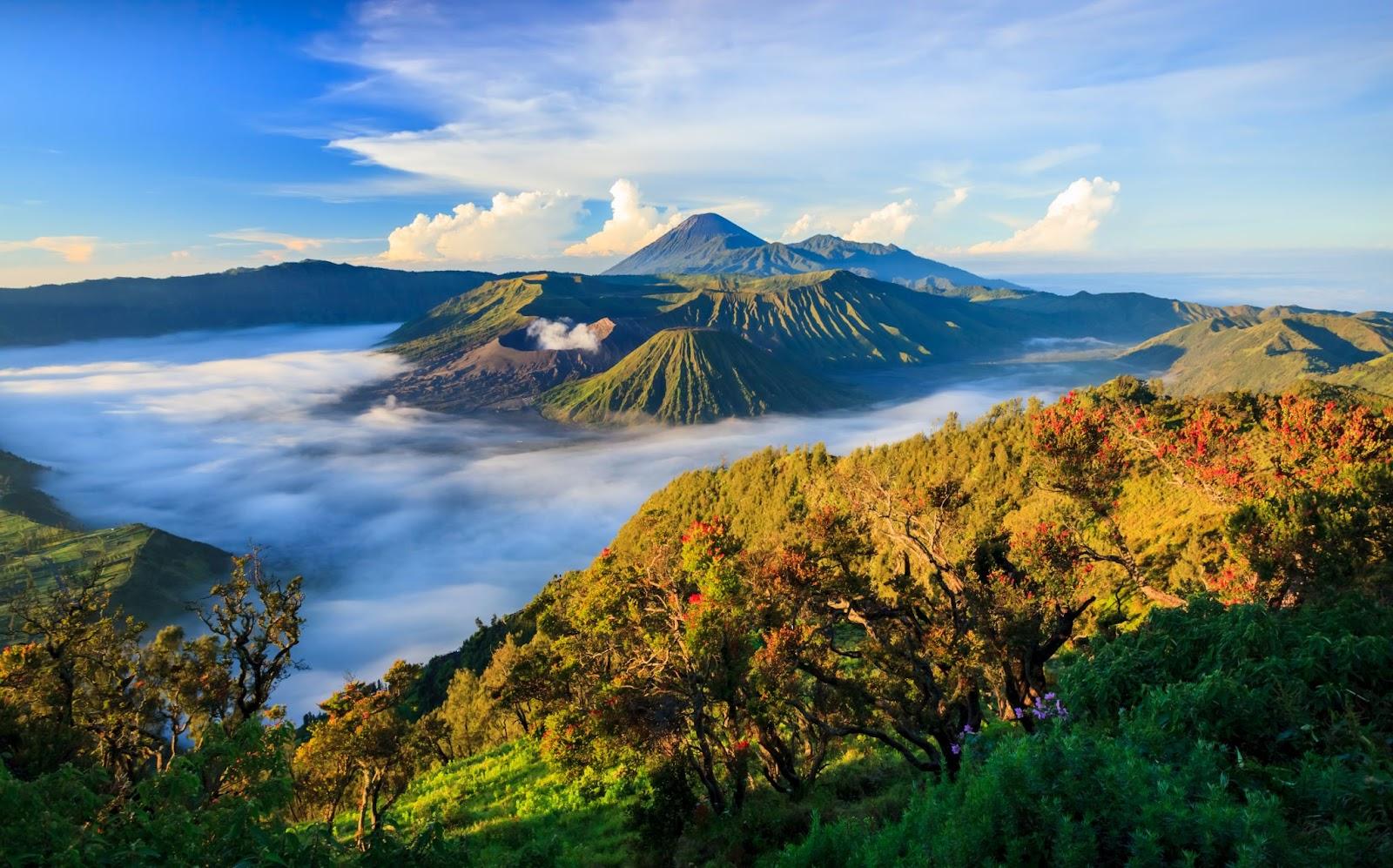 Should you exchange money before travelling to Indonesia?
Absolutely, it's a smart decision to convert some currency before embarking on your Indonesia journey. Carrying an Indonesian rupiah in your wallet greatly benefits small expenditures and immediate needs upon arrival.

Local currency ensures seamless transactions, especially in local markets and eateries. Exchanging money in advance gives you better control over the Indonesian rupiah exchange rate, protecting you from less favourable rates typically found at airports.
By following this approach, you can maximise the benefits of your currency exchange.
What's the best currency to take to Indonesia?
When planning your trip to Indonesia, consider bringing both British pounds (GBP) and Indonesian rupiah (IDR).
GBP is widely accepted and convenient for many transactions, while Indonesian rupiah is essential for small purchases, local markets, and places that prefer the local currency.

With this balanced approach, you'll be thoroughly equipped for various transactions and experiences on your Indonesian journey.
Can you use your debit card in Indonesia?
Certainly, but it's important to note that cash is prominent in Indonesia's economy. The country mainly functions as a cash-based society, making it crucial to understand the intricacies of card payments.
While certain international hotels and upscale stores in major cities may accept card payments, many local vendors in Indonesia still heavily rely on cash transactions.
If you plan to pay by card in Indonesia, here are some key considerations:
Watch out for bank card fees: Using your debit card for payments could lead to extra charges, like bank card and currency conversion fees. These can add up, so it's wise to be mindful.

Withdrawing cash from ATMs in Indonesia can lead to hefty fees, especially for currency conversion. Also, the exchange rate your bank offers for converting IDR to GBP might not be favourable, as banks typically make a profit from such transactions.

Contact your bank before traveling to Indonesia. Or any other destination in Southeast Asia. These steps can be incredibly useful in stopping your bank from blocking your card due to suspicious purchases.

Debit cards are widely used in Indonesia, but knowing about potential fees and exchange rates is crucial. Having the right currency is essential for a smooth travel experience.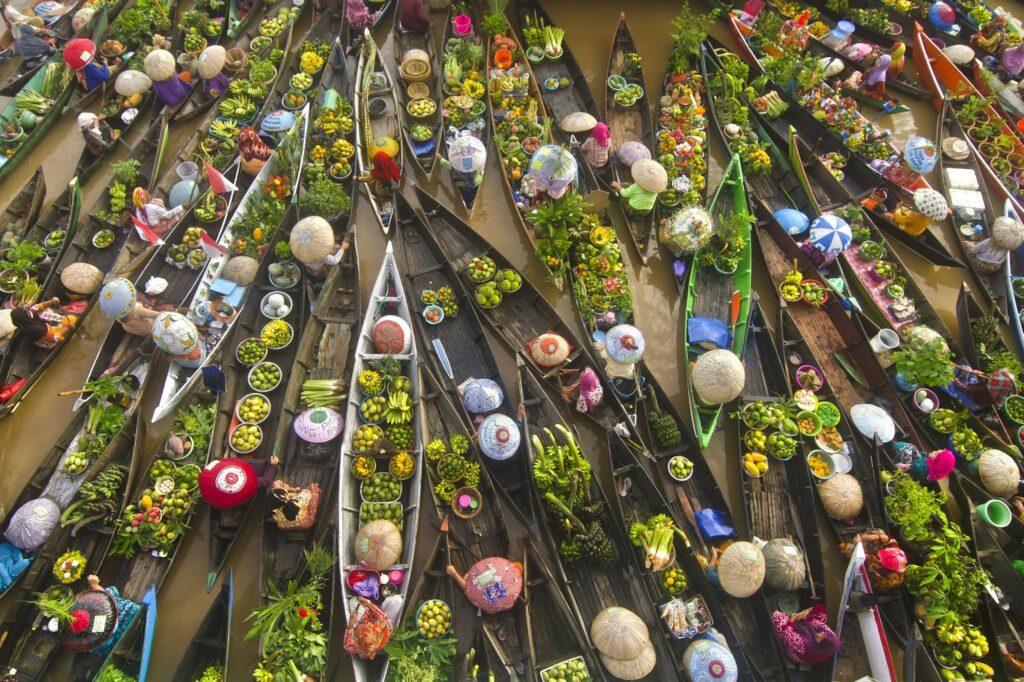 Do you need to bring cash to Indonesia?
Absolutely! Cash is the preferred payment method in Indonesia; most vendors exclusively accept cash. You'll find that vendors in Indonesia typically accept payments in two primary currencies: British Pounds and Indonesian rupiah.
How can you avoid ATM fees in Indonesia?
Managing your finances wisely while travelling in Indonesia can save you money and make your trip smoother.

Limit ATM use: Remember, ATM transactions usually have fees, like currency conversion charges. To cut down on costs, try to use ATMs as little as possible.

Opt for larger withdrawals: When you do use an ATM, consider withdrawing larger amounts of cash. This reduces the number of transactions and associated fees. However, always ensure that you keep your money securely.

Contact your bank before your trip. Contact your bank to inquire about any partnerships with international banks in Indonesia. Some banks have ATMs that allow for fee-free withdrawals.

Notify your bank: It's always wise to inform your bank about your travel plans. This can prevent your card from being flagged for suspicious activity and ensure seamless access to your funds.

Following these tips can significantly reduce ATM fees while enjoying your travels in Indonesia. With careful planning, you can manage your finances efficiently, ensuring a hassle-free adventure.
What are some tips for using currency in Indonesia?
Using currency in Indonesia requires some savvy planning and knowledge. Here are a few tips to help you navigate the financial aspects of your Indonesian adventure:

Understand the value: The Indonesian rupiah (IDR) has a significantly different value compared to British pounds (GBP). Familiarise yourself with the conversion rates to make informed spending decisions.

Use small notes: It's common for small vendors to struggle with change for large notes. Carrying smaller denominations of IDR can make transactions smoother.

Check your change: Always double-check your change. Mistakes can happen, and it's essential to ensure you receive the correct amount.

Watch out for torn or damaged notes: Be wary of accepting torn or damaged Indonesian rupiah notes, as other vendors might refuse them.

Consider the location: While some tourist areas may accept British Pounds, using IDR is generally more practical. Local currency is often preferred, especially in less touristy regions.

Be prepared for bargaining: Bargaining is common in many Indonesian markets. Having an understanding of IDR values can help you negotiate better deals.

By remembering these tips, you can quickly and confidently navigate the Indonesian currency landscape.
Having a solid grasp of IDR and its value will enhance your travel experience, making it more enjoyable and stress-free.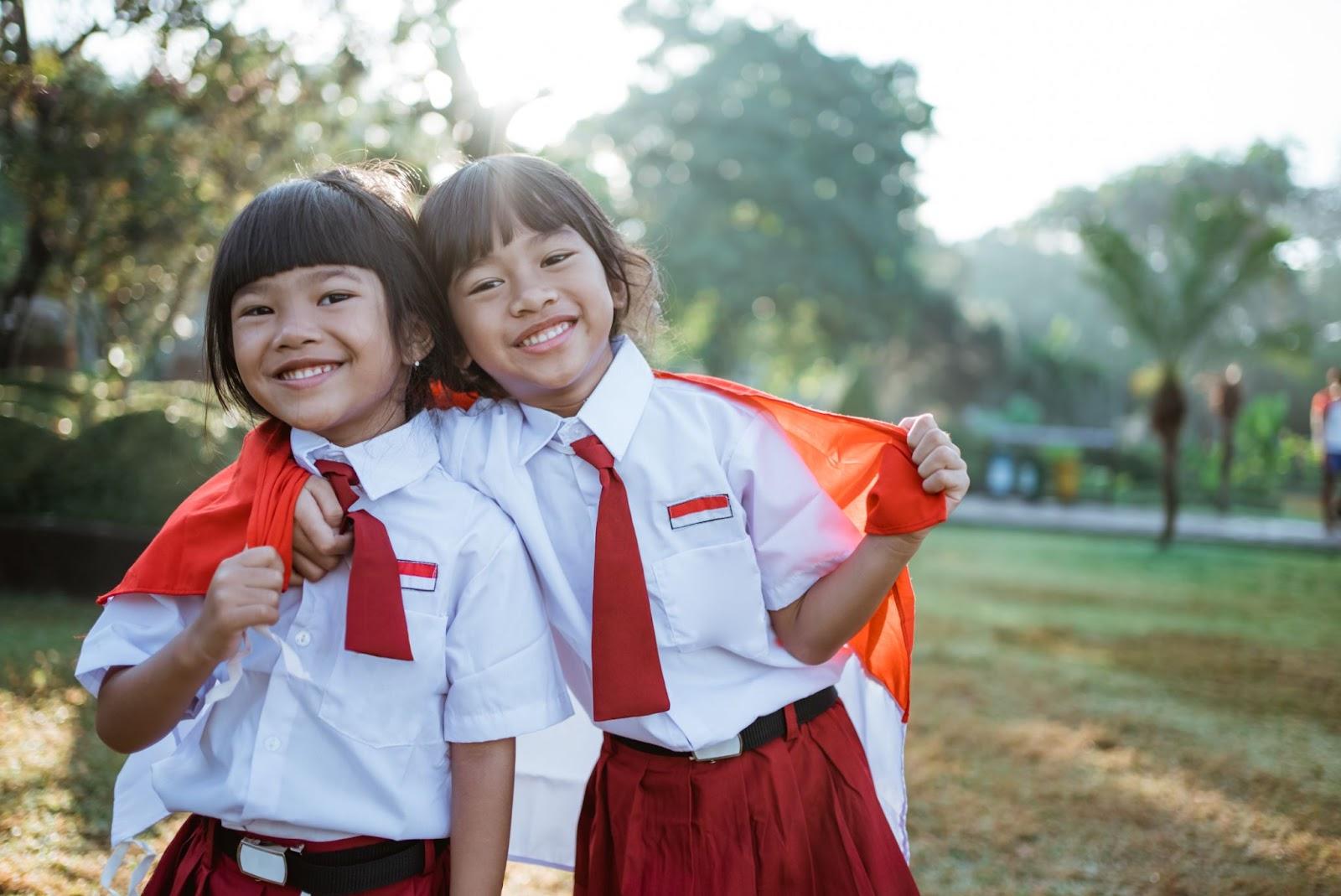 Indonesian currency

Indonesian rupiah banknotes:
The Indonesian rupiah (IDR), Indonesia's currency, is available in various denominations, including 1,000 IDR, 2,000 IDR, 5,000 IDR, 10,000 IDR, 20,000 IDR, 50,000 IDR, and 100,000 IDR.

Each banknote is designed to showcase Indonesia's diverse culture and rich history. You'll find beautiful depictions of Indonesia's natural landscapes, like the breathtaking beaches of Bali, as well as traditional art and significant historical figures.

Remember, all current Indonesian rupiah banknotes are issued after 2003. It's advisable to avoid accepting any banknotes dated before 2003.


Indonesian rupiah coins:
Indonesian rupiah coins are available in several denominations, ranging from 100 IDR to 1,000 IDR. In Indonesia, coins are less commonly used for daily transactions. Most people prefer using low-value banknotes for everyday purchases for convenience.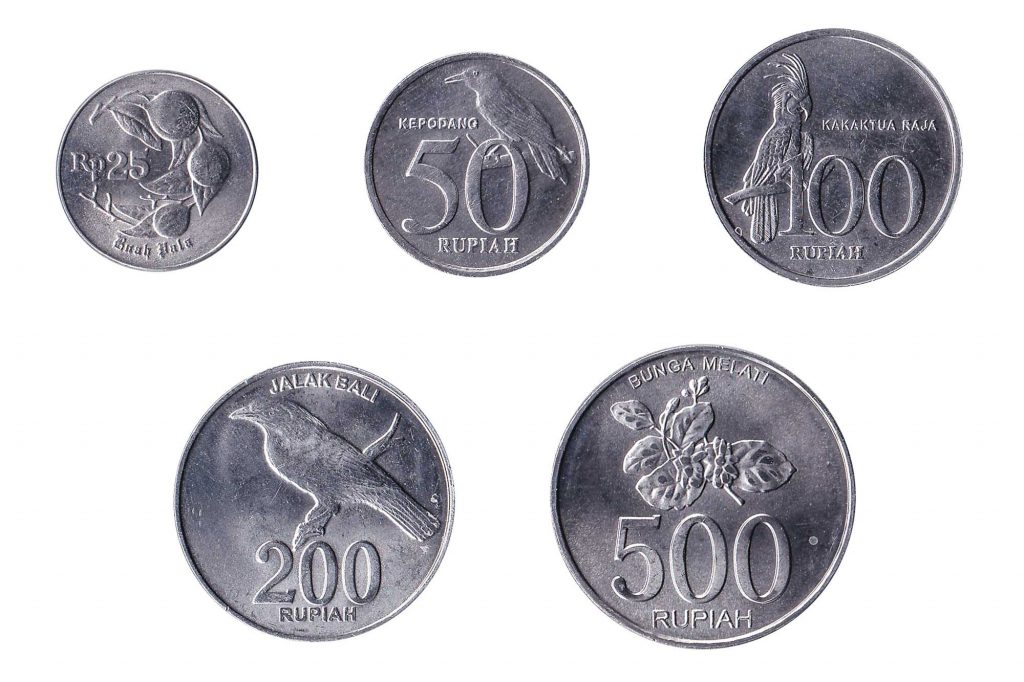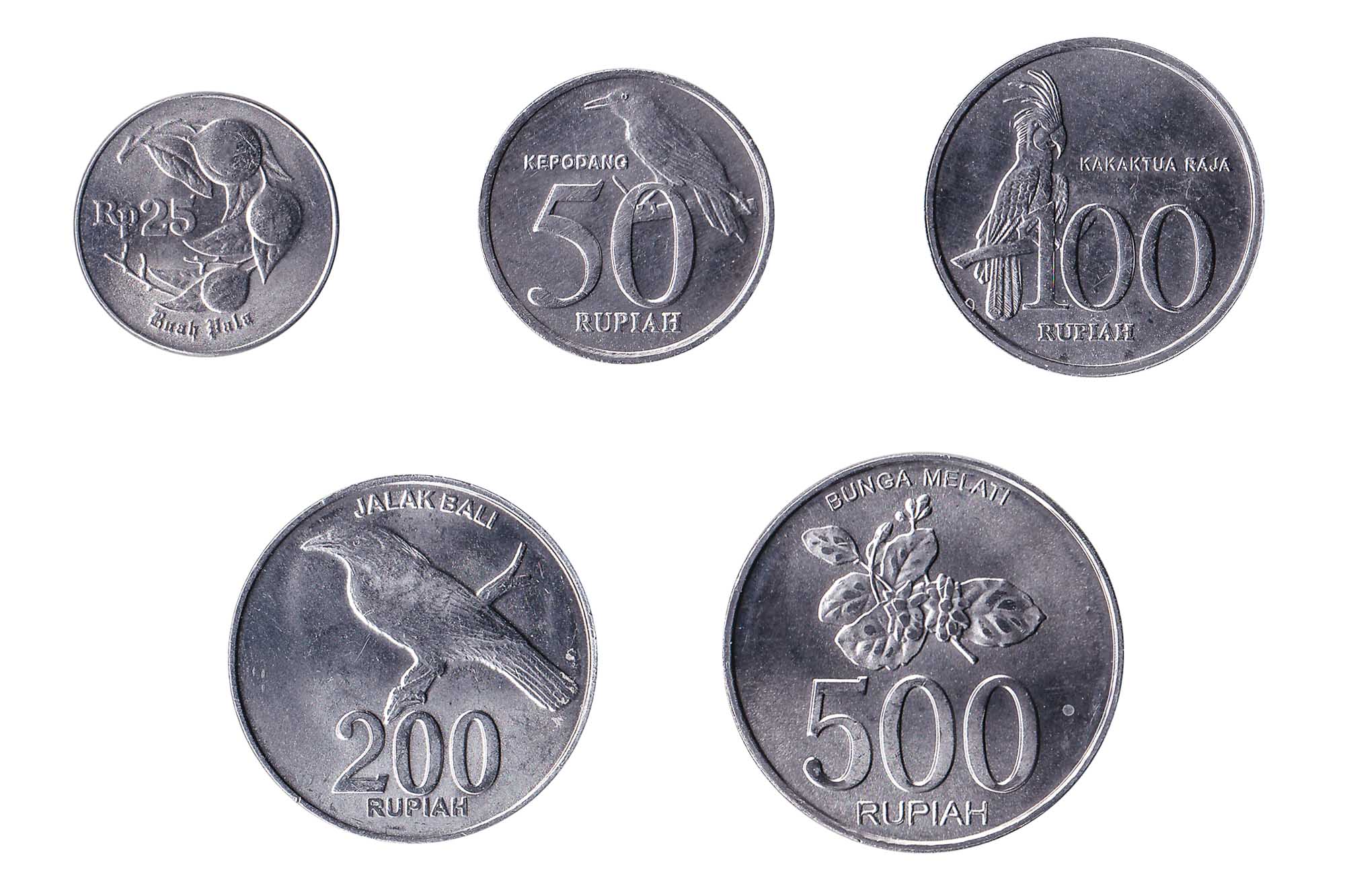 Where can you get Indonesian rupiah from in the UK?
Securing Indonesian rupiah in the UK is a breeze with Manor FX. You can conveniently order online from our website and have the currency delivered straight to your doorstep or arrange a pickup from our bureau near Heathrow.

Our efficient online ordering system and outstanding exchange rates make Manor FX the go-to choice for your Indonesian rupiah needs. We ensure a fast, secure, and hassle-free currency exchange experience, setting you up perfectly for your exciting Indonesian adventure.

Selling back Indonesian rupiah:
Looking to convert your Indonesian rupiah to GBP? Follow this link to exchange your Indonesia rupiah to gbp. Click 'Sell Currency,' select 'IDR Indonesian rupiah,' and get great rates for your Indonesian rupiah to sterling exchange.

Get ready for your Indonesian adventure with confidence. Let Manor FX take care of your currency needs. Buy your Indonesian rupiah now and set off for unforgettable experiences in Indonesia!
We hope this guide helps you prepare for your journey to Indonesia. With Manor FX, you're all set to enjoy a seamless and memorable Indonesian adventure!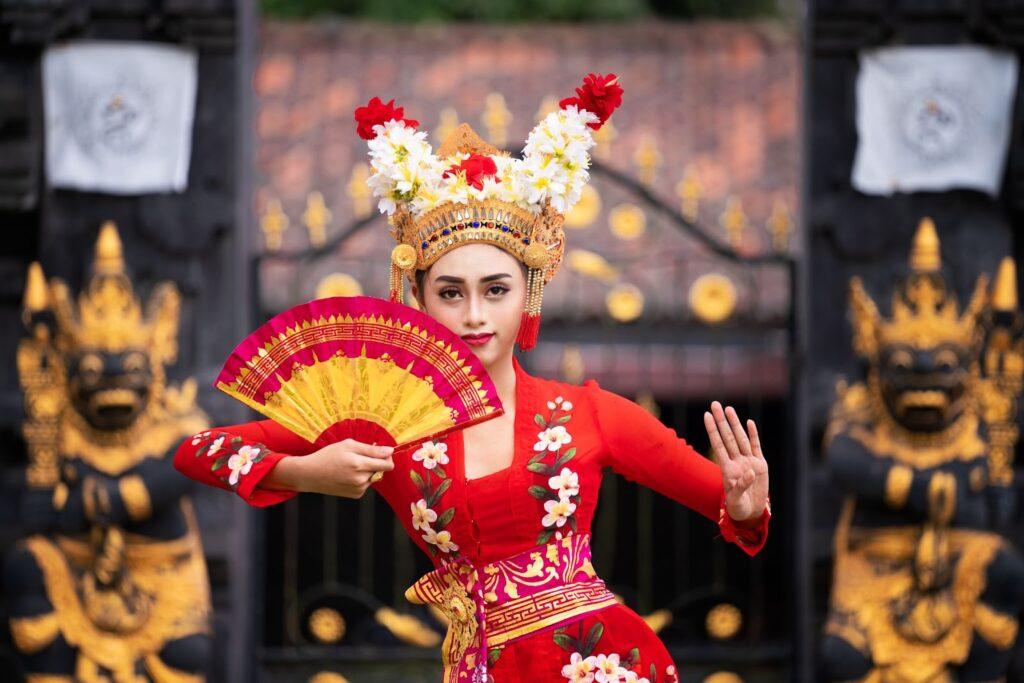 FAQs
For UK citizens planning a trip to Indonesia, it's vital to know about Indonesia travel visa requirements. Here's a brief guide to make the process smooth.
Do UK citizens need a visa for Indonesia? As a UK citizen, you can enter Indonesia without a visa for short visits up to 30 days.
But, if you plan to stay longer, you'll need a valid visa. 
The most convenient choice for UK travellers is the Indonesia e-Visa. This electronic visa allows multiple entries and stays of up to 60 days.
Applying for an Indonesia eVisa: Getting an Indonesia eVisa for UK passport holders is straightforward. The process is quick and usually just takes a few minutes online. Once approved, your tourist visa for Indonesia will be emailed to you.
Visa requirements for British children: All UK citizens, including children, need a valid visa for stays in Indonesia beyond 30 days. 
The Indonesia eVisa is available for kids too. The application process is the same for minors and adults. Children need their own passport to apply. If a child is too young to fill in the form, a parent or guardian can do it for them.

Meeting Indonesia visa requirements: To apply for an Indonesia eVisa, you need a few essential items. These include a valid passport, an email address for receiving your visa, and a recent passport-sized photo.
In summary, for a stress-free trip to Indonesia, UK citizens should consider the Indonesia eVisa. It's great for longer stays and has an easy online application. Check your passport's validity and prepare the needed documents to meet Indonesia's visa requirements. Apply for your eVisa today and get ready for an amazing journey to Indonesia.
Prioritizing your health is crucial when travelling to Indonesia. Though no specific vaccinations are mandatory for entry, it's wise to take precautions for a safe and enjoyable trip.
Recommended vaccinations:
Hepatitis A and B: Protect yourself against hepatitis, often transmitted through contaminated food or water.

Typhoid: A vaccine is advised to prevent typhoid fever, commonly spread through contaminated food and water, especially if you plan to indulge in local Indonesian cuisine.

Tetanus and Diphtheria: Ensure your routine vaccinations are current.

Rabies: Consider this vaccine if you're likely to be in close contact with animals or exploring remote areas.

Japanese Encephalitis: Recommended if your travels include rural areas and outdoor activities.

Malaria: Some areas in Indonesia are prone to malaria. Consult your doctor for appropriate medications.
Consult a healthcare professional 6-8 weeks before your trip for personalized health advice and vaccinations. Tailored recommendations will be based on your travel itinerary and medical history, ensuring your well-being during your Indonesian adventure.
Indonesia has varied climates, making the best time to visit different regions depend on your interests and where you're going.
Bali: The ideal time to explore Bali is from April to October. This period offers dry weather and sunny days, perfect for beach activities and exploring.
Java: Visit Java, including Jakarta and Yogyakarta, between May and September. These months are drier, making it great for sightseeing and outdoor adventures.
Sumatra: The best time for Sumatra is between May and September. You'll experience less rain, ideal for trekking and wildlife watching.
Sulawesi: Sulawesi is good to visit year-round. However, the dry season from May to October is more popular, with less rainfall.
Kalimantan: Kalimantan is also a year-round destination. But the dry season from March to October is better for river cruises and jungle treks.
Raja Ampat: For diving in Raja Ampat, the best time is from October to April, with calm seas and clear visibility.
Avoid rainy season: Indonesia experiences heavy rains from November to March in many regions. While you can still travel during this period, be prepared for wet weather and potential disruptions.
---

Great competitive rates & friendly & helpful staff. Easy to order online & collect in person or delivery.

Great, fast and reliable service would certainly use again for my travel needs, as the rates are the best around!

This amazing company have gone above and beyond in getting a large amount of a rare currency across the pond to Ireland.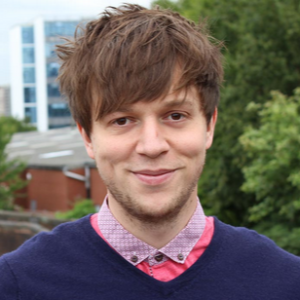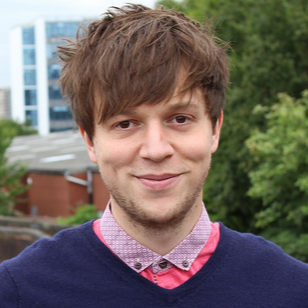 Great rates and really responsive, friendly customer support, will definitely be using Manor FX again.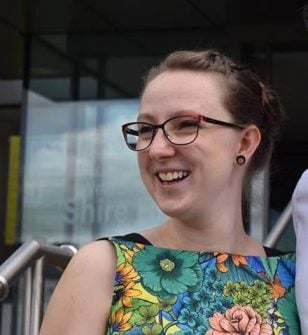 Manor FX gave me a better rate than my bank with great customer service, I highly recommend them.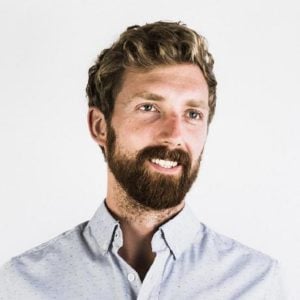 Family run business that's always super helpful. Manor FX's rates are always really good as well!
Get
Indonesian Rupiahs
Fast!
Free home delivery over £750

with Royal Mail Special Delivery 1pm

Better rates than the banks