Get
Madagascar Ariary
Fast!
Free home delivery over £750

with Royal Mail Special Delivery 1pm

Better rates than the banks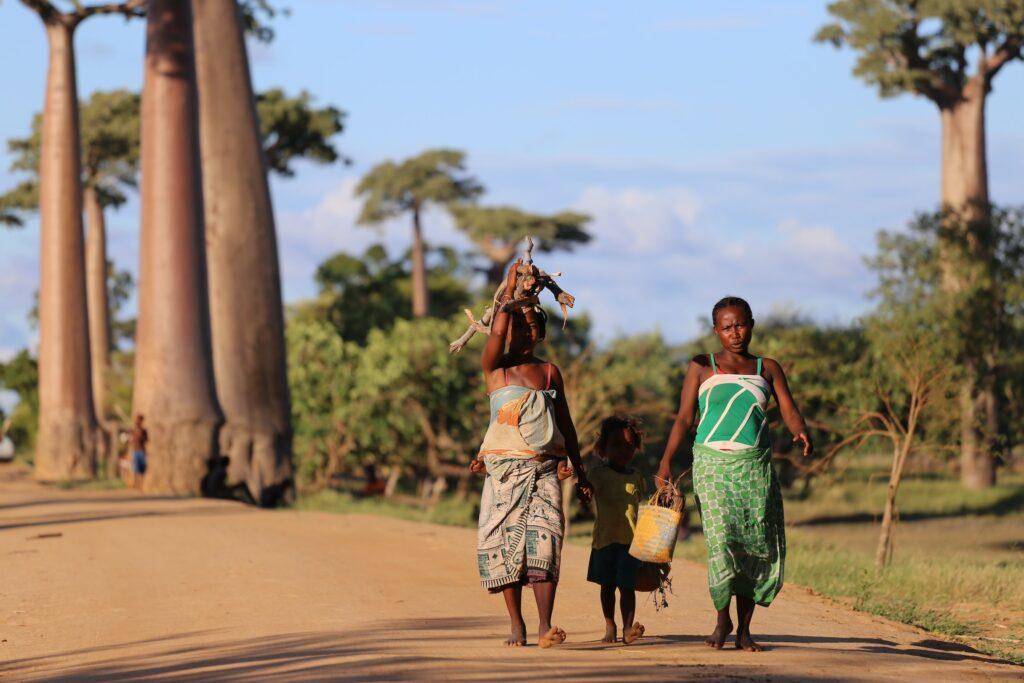 Travelling to Madagascar?
Get the best rates for Madagascan currency online
Prepare for your trip to Madagascar. Buy Malagasy Ariary from Manor FX today for a pocketful of MGA to enjoy. We offer fantastic exchange rates, ensuring you get more for your money.
You can have your currency for Madagascar delivered securely to your home or office. Prefer to pop in? Simply pick them up at our Manor FX bureau near Heathrow.
Count on Manor FX for swift delivery and a hassle-free online ordering process for your Malagasy ariary travel money.
Madagascar travel money:
Read up on cash and card payments in Madagascar to ensure you're well-prepared for your holiday to Madagascar.
Where can I get Madagascar currency?
In the UK, getting Malagasy ariary can be more challenging than commonly traded currencies.
Here are some options for getting Malagasy Ariary in the UK:
Currency Exchange Bureaus. Some larger currency exchange bureaus may have Malagasy ariary available. But it's less commonly stocked than major currencies like US Dollars or Euros. We always have MGA available, so pop into our bureau de change in Datchet near Heathrow and pick yours up.
Order Online. Consider ordering Malagasy ariary online through specialist currency exchange websites (like this one!) We can deliver your currency to your home or work address for maximum convenience.
Airports. Currency exchange services are available at major international airports in the UK. However, rates will not be favourable, and exchanging some currency in advance is always better.
Specialist Travel Agencies. Some travel agencies specialising in Madagascar travel may offer currency exchange services as part of their packages. Check with these agencies if they can assist you with obtaining Malagasy ariary.
Remember that Malagasy ariary may not be as widely available as major currencies. Plan ahead and check with different providers for the best options.
Should I exchange money before I travel to Madagascar?
Certainly! It's a bright idea to exchange some money before your Madagascar trip. This way, you'll have a pocketful of Malagasy ariary (MGA) for those initial expenses and peace of mind. Here's why it's a prudent move:
Handy for the Start. Having some local currency at your fingertips as you step into a foreign land can make your arrival smoother. It's ideal for immediate needs like transport, meals, and small purchases.
Airport Exchange Rates. Rates at airport currency exchanges are less favourable. Exchanging money in advance lets you dodge the less advantageous airport rates.
Emergency Buffer. Keeping a bit of local currency as a backup can be a lifesaver. Especially in unforeseen situations such as ATMs being temporarily out of order.
Budget Buddy. With local currency in hand, you can better stick to your budget. It provides a tangible sense of your expenses and helps you manage your spending.
Time Saver. Arriving with some local currency means you won't be in a rush to find a currency exchange right after landing. This means you can start your journey more relaxed.
Remote Adventures. Plan to explore off-the-beaten-path or less touristy areas in Madagascar? You might encounter limited access to ATMs or currency exchange services. In such cases, having local currency in advance becomes particularly valuable.
It's a wise move to exchange some money ahead of your trip. But there's no need to convert your entire travel budget beforehand. You can rely on ATMs and local currency exchange services in Madagascar for additional Ariary as needed.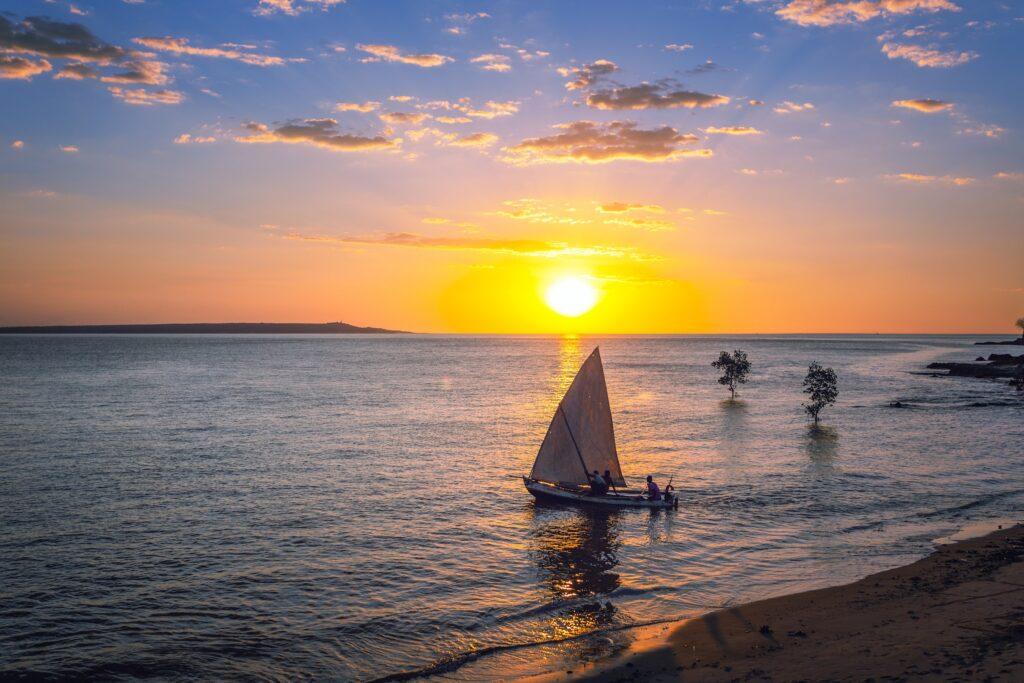 What is the best currency to bring to Madagascar?
The best currency to bring to Madagascar is the Malagasy ariary (MGA), as it is the country's official currency. It's the most convenient and widely accepted form of payment for everyday expenses such as shopping, dining, and local transportation.
Both euros and US dollars (USD) are also generally accepted and actually preferred for currency exchange. Here's some additional information to help you decide which currency to bring:
Euros (EUR):
Euros are often the preference for currency exchange in Madagascar, especially in major tourist areas and hotels.
You may find that some businesses quote prices in Euros, particularly for accommodations and tours.
It's a good idea to carry Euros if you plan to visit popular tourist destinations.
US dollars (USD):
US Dollars have wide acceptance and are ideal for larger transactions, such as hotel payments and tour fees.
They are often a preference in some remote areas and less touristy regions.
Many businesses accept US Dollars, especially in tourist hubs.
In the end, the choice between euros and US dollars depends on your travel itinerary. It can be advantageous to carry both currencies. This provides flexibility and ensures you have the preferred currency for different situations.
Either way, having some local currency, Malagasy ariary (MGA), for smaller expenses is essential.
Can I use my bank card in Madagascar?
Yes, you can use your bank card in Madagascar. Many major credit and debit cards, such as Visa and MasterCard, work in larger cities and tourist areas, including hotels, restaurants, and shops.
However, keep in mind the following:
You may encounter limited card acceptance in remote or rural parts of Madagascar. Having some cash on hand for such situations is a good idea.
ATMs in major cities and towns allow you to withdraw Malagasy ariary (MGA) or sometimes even US dollars (USD). Some ATMs may charge withdrawal fees, though.
You can withdraw Malagasy ariary from ATMs or exchange foreign currency at local banks and currency exchange bureaus.
Check with your bank about any international transaction fees or foreign currency conversion fees. It's a good practice to understand these fees in advance.
A mix of payment methods ensures you have flexibility and can navigate various situations while travelling in Madagascar.
Remember to notify your bank about your travel plans to Madagascar. Suspicious activity can lead to temporary holds or limitations on your account.
Should I use cash in Madagascar?
Yes. We strongly recommend carrying some Malagasy ariary cash when embarking on your journey to Madagascar. Particularly if it's your first time visiting this beautiful country.
This allows you to exchange your pounds or euros for ariary outside of Antananarivo International Airport. Reports of fraudulent exchange offices have surfaced there.
Cash holds a pivotal role as a payment method in Madagascar. It's advisable to procure lower denomination banknotes, as merchants may not always be able to provide change for larger bills.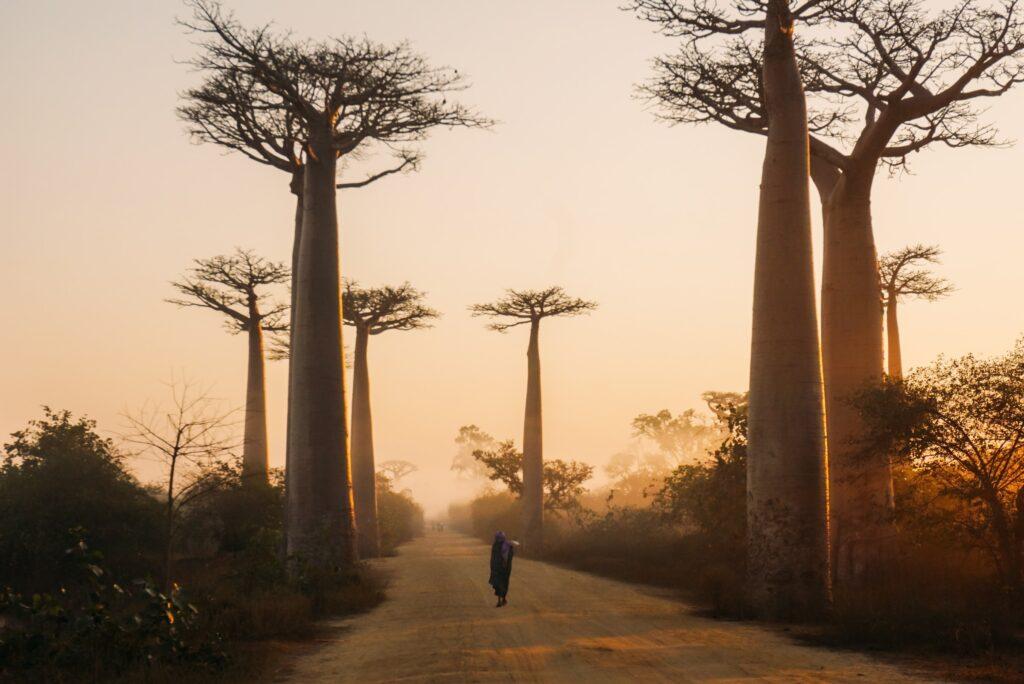 Is it better to use cash or credit card in Madagascar?
Both have their place. In Madagascar, we recommend primarily using cash, particularly the local currency, Malagasy ariary (MGA). But credit cards are acceptable in larger cities and tourist areas.
How much money should I take to Madagascar?
That depends on several factors, including your stay's duration, travel style, and planned activities.
Here are some guidelines to help you decide how much money to bring:
Budget travellers (Approximately £30-£50 per day):
On a tight budget and plan to stay in budget accommodation, eat at local restaurants, and use public transportation? You can aim for around £30-£50 per day. This should cover basic expenses, including meals, transportation, and sightseeing.
Mid-range travellers (Approximately £50-£100 per day):
Do you prefer more comfortable accommodation, dining at mid-range restaurants, and participating in guided tours? You can budget around £50-£100 per day. This budget allows for a bit more flexibility and additional experiences.
Luxury travellers (Over £100 per day):
Plan on staying in upscale hotels, dining at fine restaurants, and indulging in various activities and excursions? We recommend a budget of over £100 per day. This allows for a high level of comfort and access to premium services.
Additional Considerations:
Remember that Madagascar's remote and less touristy regions may have limited access to ATMs and card payment services. In such areas, having enough cash on hand is crucial.
Consider carrying a mix of currency. This includes Malagasy ariary (MGA) for daily expenses and some US dollars (USD) or euros (EUR) for larger transactions or emergencies.
Having a financial buffer for unexpected expenses, such as medical emergencies or unplanned activities, is wise.
Your budget should align with your travel preferences and itinerary. Before your trip, research the cost of accommodations, dining options, and activities. Especially in the specific regions you plan to visit to create a more accurate budget.
How can I avoid ATM fees in Madagascar?
To minimise ATM fees in Madagascar, follow these tips:
Look for ATMs that belong to major banks or reputable financial institutions. They often have lower fees compared to independently operated ATMs.
You're more likely to find ATMs with reasonable fees in larger cities and tourist areas. If possible, avoid using ATMs in remote or less touristy regions, as fees may be higher there.
Instead of making frequent small withdrawals, withdraw larger amounts of cash less frequently. This reduces the number of times you're subject to ATM fees.
Check with your home bank to see if they have international partner banks in Madagascar. Using these partner ATMs can result in lower or waived fees.
Some stores and restaurants in Madagascar may offer cash-back options when making purchases with your debit card. This can help you access cash without additional ATM fees.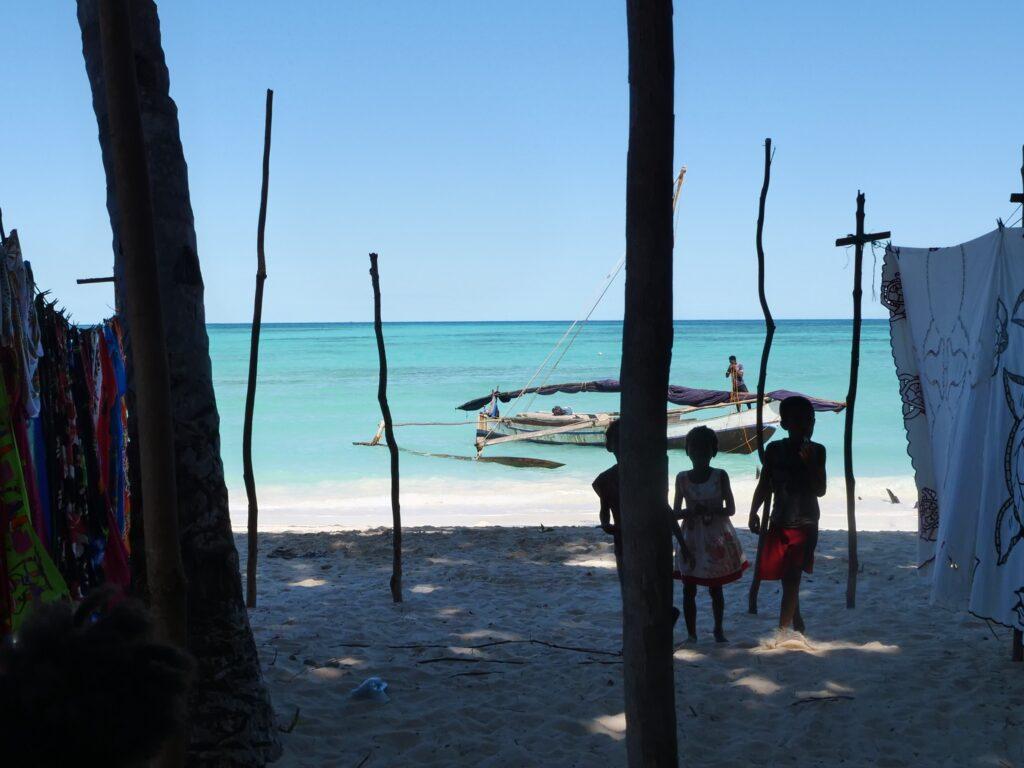 How does tipping work in Madagascar?
Tipping customs in Madagascar are not as prevalent or standardised as in some other countries. But it is still a nice gesture in certain situations.
In restaurants, 5-10% is appreciated. For tour guides and drivers, 5-10% of the tour cost is customary.
At hotels, tipping is optional. Tip porters modestly. Street vendors and local markets usually don't require tips.
When in remote areas, consider gifts instead of cash. Use the local currency, Malagasy ariary (MGA), for tips.
Is Madagascar a cheap country?
Madagascar can be an affordable travel destination. Accommodation, food, and transportation costs are generally lower than in many Western countries.
However, expenses can vary depending on your travel style and itinerary. Budget-conscious travellers can explore Madagascar and find affordable options, while those seeking luxury may have higher expenses.
Overall, Madagascar offers good value for travellers with a range of budgets.
For a coffee in a cafe in the capital city, Antananarivo, you can expect to pay around 5000 MGA (£0.90)
A three-course meal in a mid-range restaurant can cost around 45,000 MGA per person (under £10!)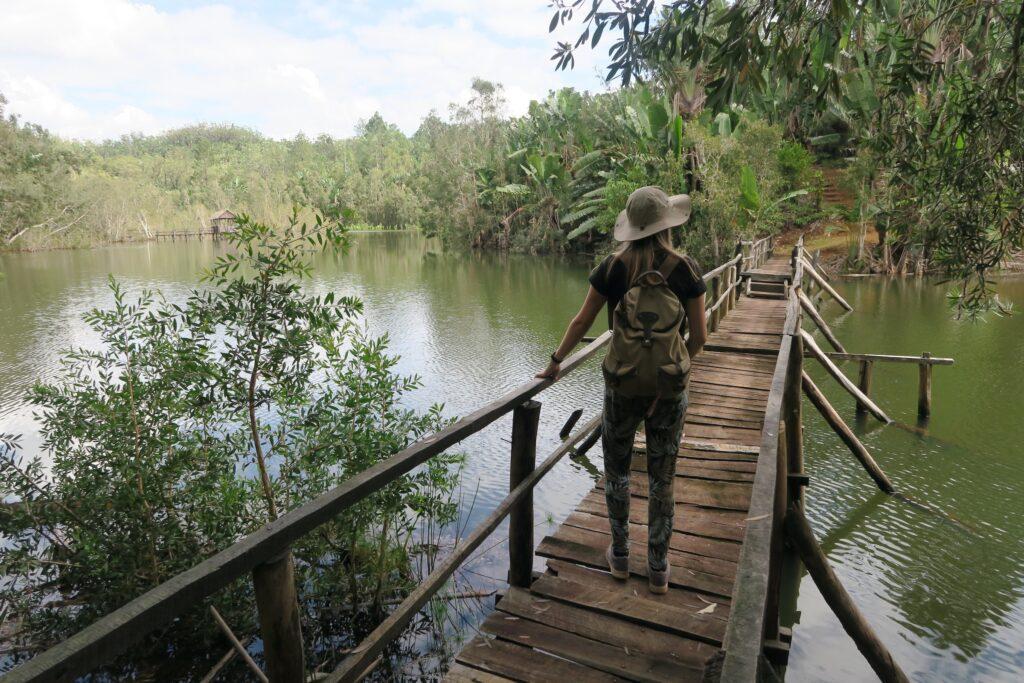 Madagascar Currency:
Banknotes in Madagascar
There are two types of banknotes circulating in Madagascar.
The 2017 series
And the 2003-2014 series
Both display the value in both Malagasy Ariary and Malagasy francs, the country's previous currency.
The Ariary replaced the Franc in 2005 at a rate of 1 Ariary to 5 Francs. It is essential not to accept Malagasy Franc banknotes as they are no longer valid.
The most commonly used banknotes are 100 MGA, 200 MGA, 500 MGA, 1,000 MGA, and 2,000 MGA. Banknotes depict scenes of local culture, nature, and historical figures. They are colourful and vibrant, with security features to prevent counterfeiting.
Larger denominations like 5,000 MGA and 10,000 MGA are better for more significant transactions. It's advisable to carry various denominations for your convenience
The Banky Foiben'i Madagasikara, the central bank of Madagascar, issues all current Malagasy ariary banknotes.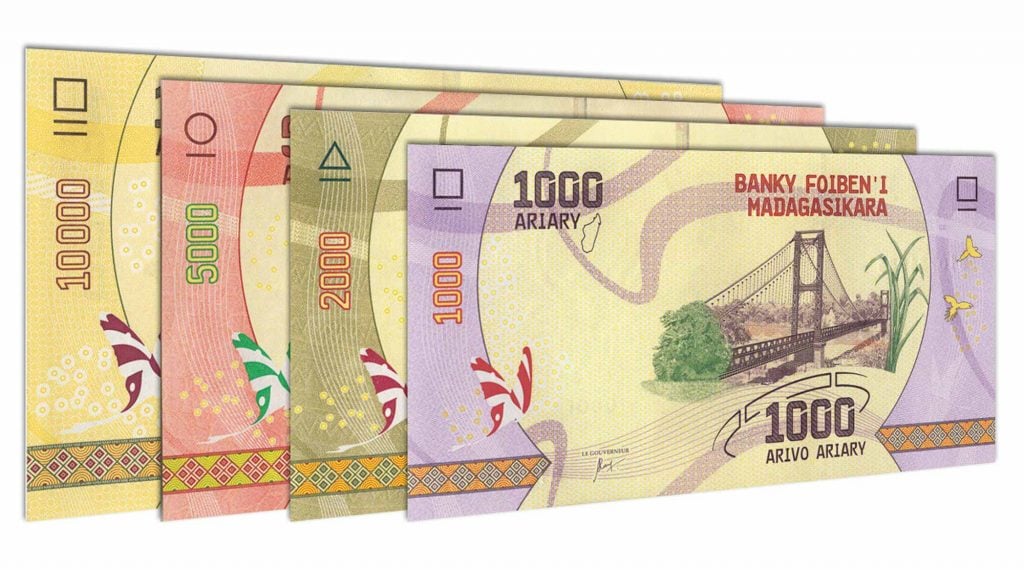 Coins in Madagascar
Madagascar's coins are diverse and come in various denominations. Common coin denominations include 1 MGA, 2 MGA, 5 MGA, 10 MGA, 20 MGA, 50 MGA, and 100 MGA.
If you encounter franc coins, don't accept them; they are no longer valid.
These coins are ideal for smaller transactions like buying snacks, paying for local transport, and making change at markets.
They feature unique designs representing the island's rich culture and wildlife. It's advisable to carry a mix of coins and banknotes for convenience in daily transactions.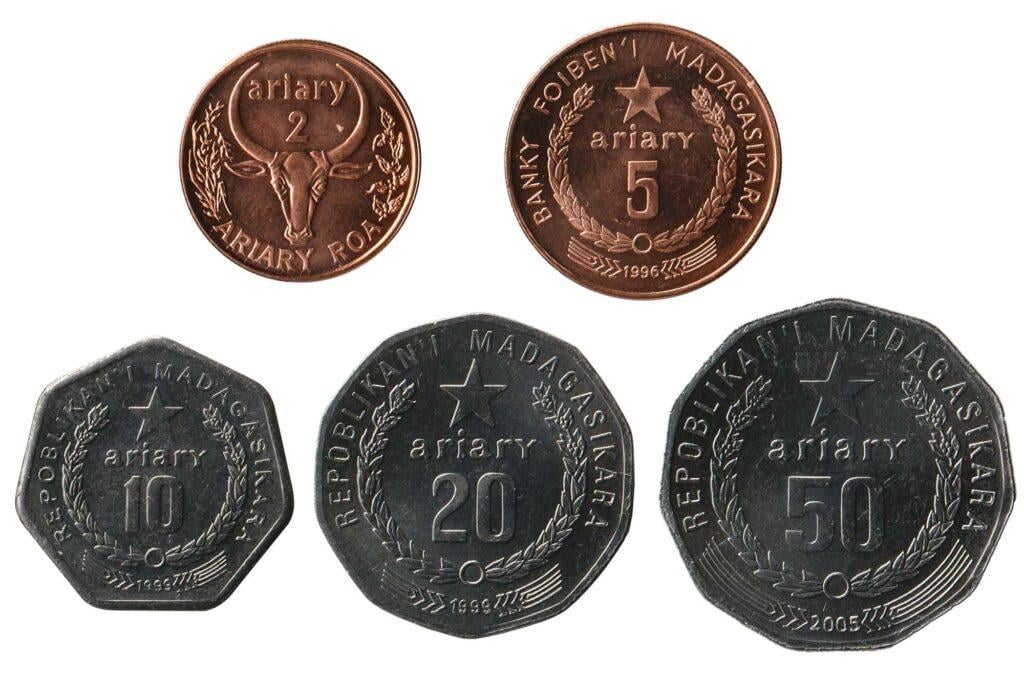 Madagascar's currency import and export regulations
Madagascar has currency import and export regulations that travellers should be aware of:
Currency Export Limit: Travelers can export up to 400,000 Malagasy ariary (MGA) per person without formal documentation.
Currency Import Limit: Similarly, travellers can import up to 400,000 MGA per person without formal documentation.
Foreign Currency: It's advisable to declare amounts exceeding €10,000 or equivalent in other currencies.
Documentation: If you plan to import or export more significant amounts of currency, it's wise to have supporting documentation. This is to verify the funds' source or purpose to avoid any customs issues.
Check with Madagascar's embassy for any currency import and export regulations updates before your trip.
Ordering Malagasy ariary online
Purchase Malagasy ariary online and enjoy swift and secure delivery to your home or workplace through Royal Mail Special Delivery Guaranteed®.
Alternatively, you can collect them from our travel money store near Heathrow. Click here to convert GBP to Malagasy ariary.
Selling back Malagasy ariary
If you have Malagasy ariary to sell, please use this link to exchange Malagasy ariary to GBP.
Click on 'sell currency' and choose 'MGA Malagasy ariary'. We offer competitive rates for your surplus Malagasy Ariary.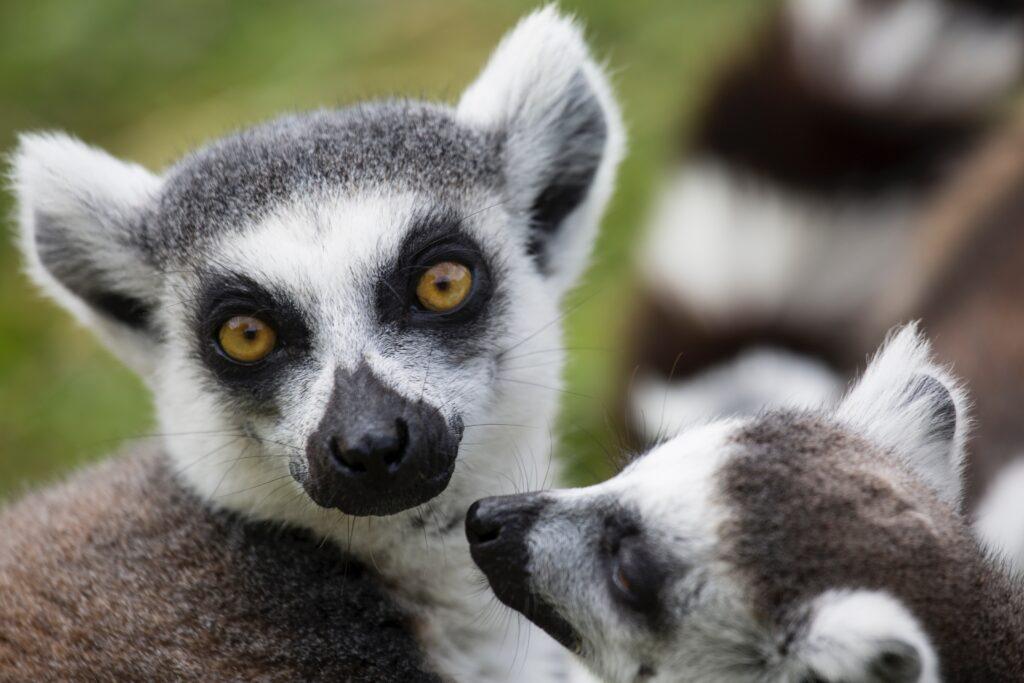 FAQs
Madagascar receives around 300,000 to 400,000 international tourists annually.
Yes. All foreign nationals, including citizens of the United Kingdom, need to obtain a tourist visa to enter Madagascar. However, it's worth noting that citizens of Burundi and Palestine are exempt from this requirement. 
Most foreign nationals can get a visa upon arrival at the Madagascar entry point.
Some vaccinations are recommendations for Madagascar, and others may be necessary, depending on your travel plans and health status. Here are the key vaccinations to consider:
Yellow Fever Vaccine: A yellow fever vaccination is necessary for travellers aged nine months and older arriving from or transiting through countries with a risk of yellow fever transmission. This vaccine is essential to enter Madagascar.

Hepatitis A and B: These vaccines are a good idea for all travellers to Madagascar. Hepatitis A and B can be contracted through contaminated food, water, or contact with bodily fluids.

Typhoid: Consider getting the typhoid vaccine. Especially if you plan to eat street food or stay in rural areas where access to clean water and sanitation may have limits.

Rabies: A rabies vaccine may be advisable if you plan to have extensive outdoor exposure, such as wildlife viewing or working with animals.

Malaria: Madagascar is a malaria-endemic country. While there is no vaccine for malaria, you should take prescription antimalarial medication as a preventive measure. Consult a doctor for the most appropriate antimalarial medication for your trip.

Cholera: Cholera outbreaks have occurred in Madagascar. Consult with a doctor to determine if a cholera vaccine is one you need, and take necessary precautions regarding food and water safety.

Meningitis: The risk of meningococcal disease exists, particularly during the dry season (April to November). A meningococcal vaccine may be advisable, depending on your travel plans.

Routine Vaccinations: Ensure you are up-to-date on routine vaccinations. These include measles, mumps, rubella (MMR), diphtheria, tetanus, whooping cough, chicken pox and polio.

Tuberculosis: There is a risk of tuberculosis in Madagascar. While a vaccine is not available for adults, ensure you are aware of the symptoms and take precautions.
The best time to travel to Madagascar depends on your preferences and the activities you plan to do. Madagascar experiences various climate zones, and the timing of your trip can impact your experience. Here are some considerations:
Dry Season (April to October):
This is generally considered the best time to visit Madagascar.

June to September is the peak tourist season with pleasant weather and cooler temperatures.

It is ideal for wildlife viewing, especially in national parks like Andasibe-Mantadia and Isalo.

Great for beach vacations and water sports on the coastal areas.
Rainy Season (November to March):
While the rainy season brings lush landscapes and fewer crowds, it can also lead to challenging travel conditions.

Rainfall varies by region, with heavier rains in the east.

If you like bird watching, this season could be for you.
Whale Watching (July to September):
This is the ideal time to visit if you're interested in whale watching, particularly humpback whales.

Prime locations include Ile Sainte-Marie and Nosy Be.
Cultural Festivals:
Consider timing your visit to coincide with cultural festivals, such as the May Donia Music Festival or the June Madagascar International Tourism Fair.
Diving and Snorkelling (April to December):
The dry season is excellent for underwater activities, with clear visibility and vibrant marine life.
The main type of Madagascar tourist attractions revolves around its unique and diverse natural beauty. Here are the primary types of tourist attractions in Madagascar, as per your custom instructions:
Wildlife and Biodiversity.

Madagascar is well known for its exceptional biodiversity. Tourists flock to the island to witness its extraordinary array of wildlife. This includes ring tailed lemurs, chameleons, baobab trees, and numerous bird species. Nature reserves such as Ankarana, Andasibe-Mantadia National Park, and Ranomafana National Park offer wildlife viewing and photography opportunities.

Unique Landscapes.

Madagascar boasts a stunning range of landscapes, from dense rainforests and limestone formations to arid deserts and pristine beaches. Iconic landscapes include the Tsingy de Bemaraha, Avenue of the Baobabs, and the otherworldly spiny forests in the south.

Beaches and Coastal Activities.

The island's extensive coastline provides picturesque beaches, coral reefs, and clear waters. This makes it an ideal destination for snorkelling, diving, and water sports. Nosy Be, Île Sainte-Marie and Île aux Nattes are popular beach destinations.

Adventure and Trekking.

Madagascar offers adventure enthusiasts opportunities for trekking, hiking, and exploring remote and rugged terrains. The challenging treks in Isalo National Park and the challenging hikes in Andringitra National Park are highlights.

Cultural Experiences.

Travelers can immerse themselves in the unique Malagasy culture, including traditional music, dance, and cuisine. Visiting local markets, attending cultural festivals, and interacting with indigenous communities provide authentic cultural experiences.

Marine Life.

The waters around Madagascar are teeming with marine life, making it a fantastic destination for diving and snorkelling. Visitors can encounter diverse fish species, coral reefs, and marine mammals like whales and dolphins in the Indian Ocean.

Botanical Gardens.

Madagascar has extraordinary plant life, including various orchids, palms, and carnivorous plants. The Antananarivo Botanical Garden is a must-visit for botanical enthusiasts.

Adventure Tourism.

Madagascar offers thrilling adventure activities such as caving, rock climbing, and kitesurfing, catering to adrenaline seekers.

Historical and Archaeological Sites.

The island also boasts historical sites and archaeological wonders. Such as the Royal Hill of Ambohimanga and the ancient tombs of the Merina kings.
Madagascar's main allure lies in its unparalleled natural and cultural diversity. It is a captivating destination for travellers seeking unique and unforgettable experiences.
---

Great competitive rates & friendly & helpful staff. Easy to order online & collect in person or delivery.

Great, fast and reliable service would certainly use again for my travel needs, as the rates are the best around!

This amazing company have gone above and beyond in getting a large amount of a rare currency across the pond to Ireland.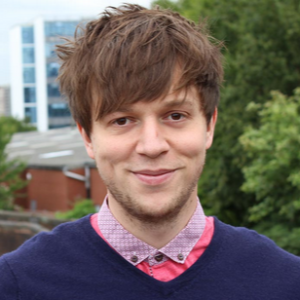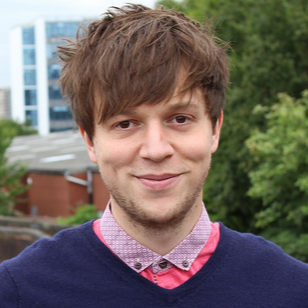 Great rates and really responsive, friendly customer support, will definitely be using Manor FX again.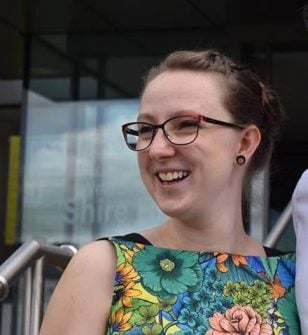 Manor FX gave me a better rate than my bank with great customer service, I highly recommend them.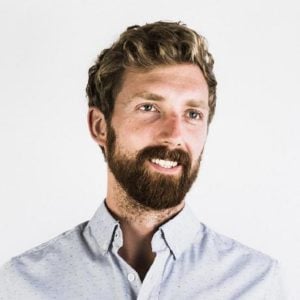 Family run business that's always super helpful. Manor FX's rates are always really good as well!
Get
Madagascar Ariary
Fast!
Free home delivery over £750

with Royal Mail Special Delivery 1pm

Better rates than the banks