Get
Israeli New Sheqalim
Fast!
Free home delivery over £750

with Royal Mail Special Delivery 1pm

Better rates than the banks
Get ready for your trip to Israel. Order your Israeli New Sheqalim at Manor FX today. Our great exchange rates mean you'll have more ILS cash to spend. Have your Israeli Shekel banknotes delivered securely to your home or office, or pick them up from the Manor FX bureau near Heathrow.
Manor FX offers fast delivery times and a fuss-free online ordering process for your Israeli shekel travel money.
Travel advise: payments in Israel
Jet off well-informed to Israel. Here are some handy facts about cash and card payments in Israel.
Banknotes in Israel
Israeli banknotes have recently been updated. The new series has a horizontal design and replaces the previous vertically designed ILS banknotes.
New Shekel banknotes circulating in Israel today are ₪20, ₪50, ₪100 and ₪200.
Coins in Israel
Israeli coins range from 10 agorot (0.10 ILS) to 10 shekels. Did you get back from Israel with some leftover coins? Our sister company Leftover Currency can help you to exchange Israeli Shekel coins back to cash.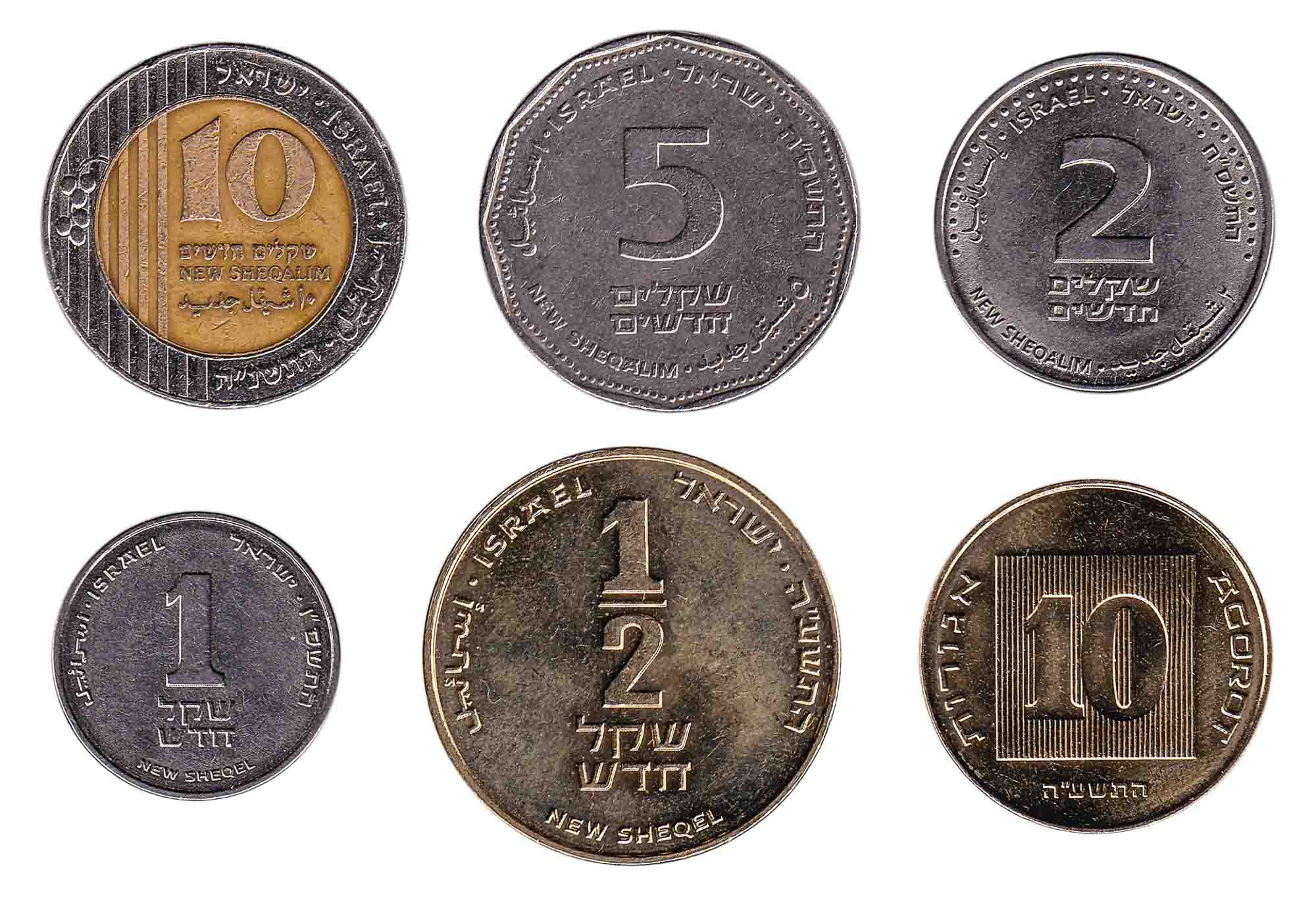 Israel's currency import and export regulations
There are no restictions on the import or export of currency into or from Israel.
Ordering Israeli New Sheqalim online
Order Israeli New Sheqalim online and have them delivered fast and securely to your home or office, with Royal Mail Special Delivery Guaranteed®. Or pick them up from our travel money shop near Heathrow. Click here to buy Israeli New Sheqalim online.
Selling back Israeli New Sheqalim
If you have Israeli New Sheqalim to sell, follow this link to exchange Israeli New Sheqalim to Pounds, click on 'sell currency' and select 'ILS Israeli Shekel'. We'll pay good rates for your leftover Israeli New Sheqalim.
Get
Israeli New Sheqalim
Fast!
Free home delivery over £750

with Royal Mail Special Delivery 1pm

Better rates than the banks