Get
Turkish Lira
Fast!
Free home delivery over £750

with Royal Mail Special Delivery 1pm

Better rates than the banks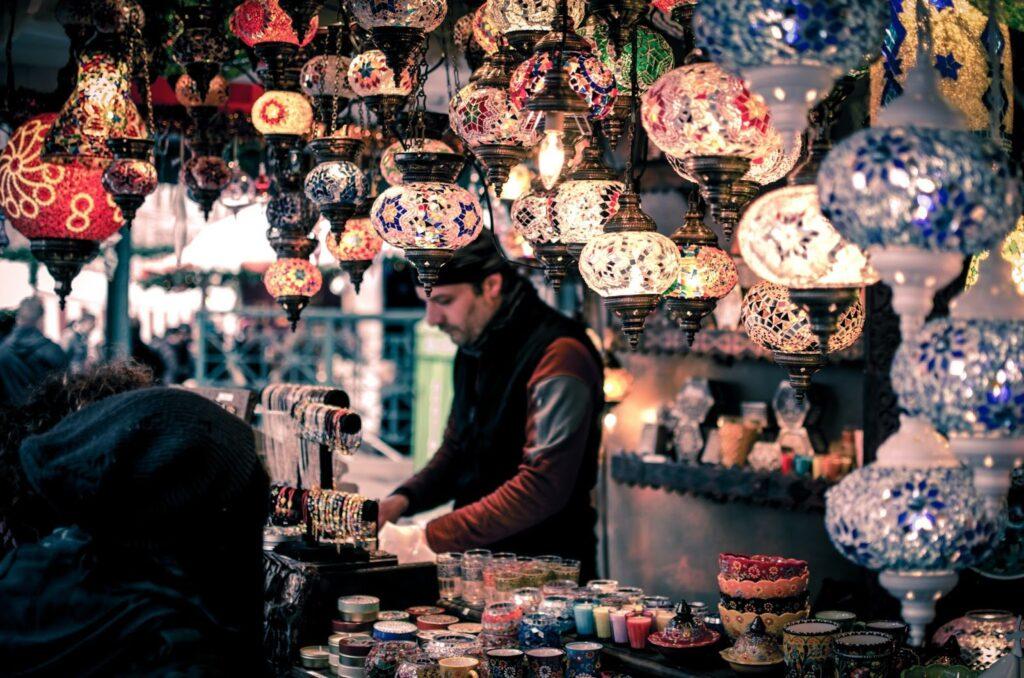 Travelling to Turkey?
Secure the Best Rates for Turkish currency online
Are you getting ready for a trip to Turkey? Buy lira online from Manor FX now and fill your wallet with TRY for an incredible journey.
We pride ourselves on the best exchange rate for Turkish lira on the high street and online, making your holiday money go further.
Opt for home or office delivery to get your Turkish lira in a snap. Alternatively, swing by our Manor FX office near Heathrow for collection.
Manor FX is the best place to get lira for quick delivery and a seamless online process.
Turkey travel money
Are you travelling to Turkey from the UK? Learn about cash and card payments in Turkey to make your trip smooth and enjoyable.
What currency does Turkey use?
Turkey uses the Turkish lira as its currency.
Where is the best place to buy Turkish lira?
Turkish lira isn't as widely available as other major currencies like euros or US dollars. Here's a quick rundown of the best places to buy:
Currency exchange bureaus: Most high-street currency exchange outlets offer Turkish lira. Here at Manor FX, we always have it in stock.
Online ordering: Order your Turkish lira online and have it shipped to your home or workplace. Holiday money made easy with Manor FX.
Airport kiosks: While UK airports offer currency exchange, their rates are less competitive. It's smarter to get some lira before you get to the airport.
Travel agents Specialising in Turkey: Some agencies offer money exchange as part of their Turkey holiday packages. Double-check if this applies to your booking.
Finding Turkish lira doesn't need to be a hassle. Get the best pound to lira exchange rate and receive your Turkish money fast! Get free next working day home delivery for orders over £750 with us.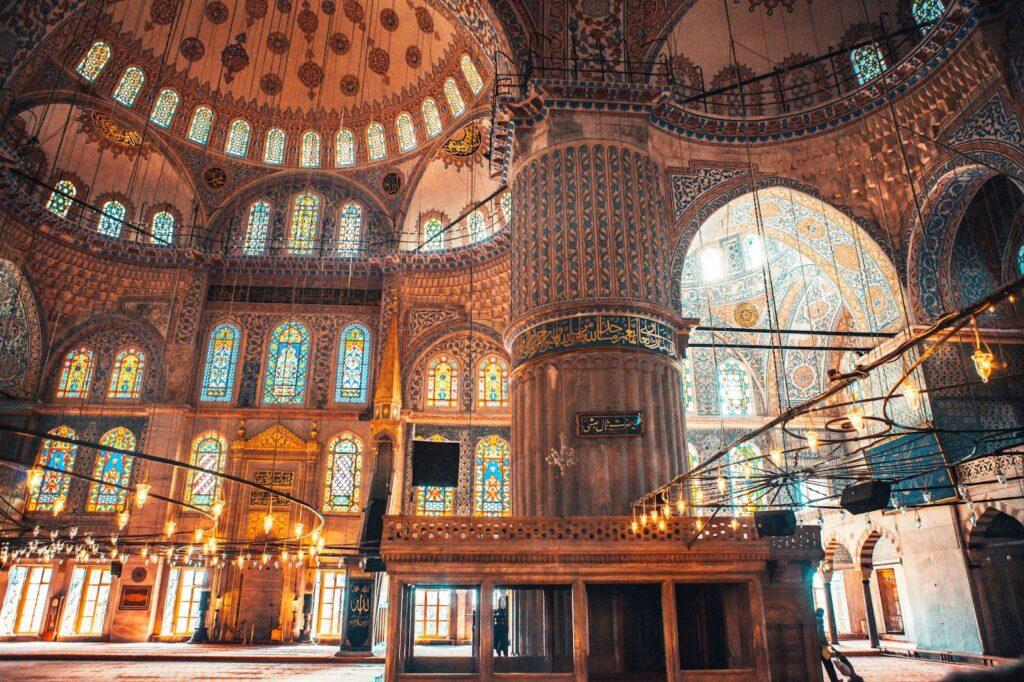 Can I buy Turkish lira online?
Yes, you can buy Turkish lira online with Manor FX. It's super convenient, and you get the best Turkish lira exchange rate.
Just place your order and have the cash delivered to your door. If you prefer, you can pick it up at our currency exchange office near Heathrow.
Should I exchange money before I travel to Turkey?
Absolutely. Get some Turkish lira before you depart. Here's why:
Smooth arrival: Landing with cash on hand makes your arrival hassle-free. Pay for a cab, snacks, or a SIM card right away.
Avoid airport rates: Airports often charge higher rates. Getting currency beforehand avoids this trap.
Emergency cash: Unexpected events like a broken ATM can happen. Prepare by having some cash.
Budget-conscious: Physical cash helps you track spending. Manage your money better with cash in hand.
Freedom to roam: Going off the grid in Turkey? Take some cash. Remote areas may not have ATM or card services.
Having a bit of cash from the get-go is smart. But you can also withdraw more lira from ATMs in Turkey as needed.
What is the best currency to bring to Turkey?
The Turkish lira (TRY) is the way to go. It's the official currency, and you can use it for all daily purchases like food, transport, and shopping.
Some places accept Euros (EUR) and US Dollars (USD) – generally in touristy areas. However, using the Turkish lira is the most practical.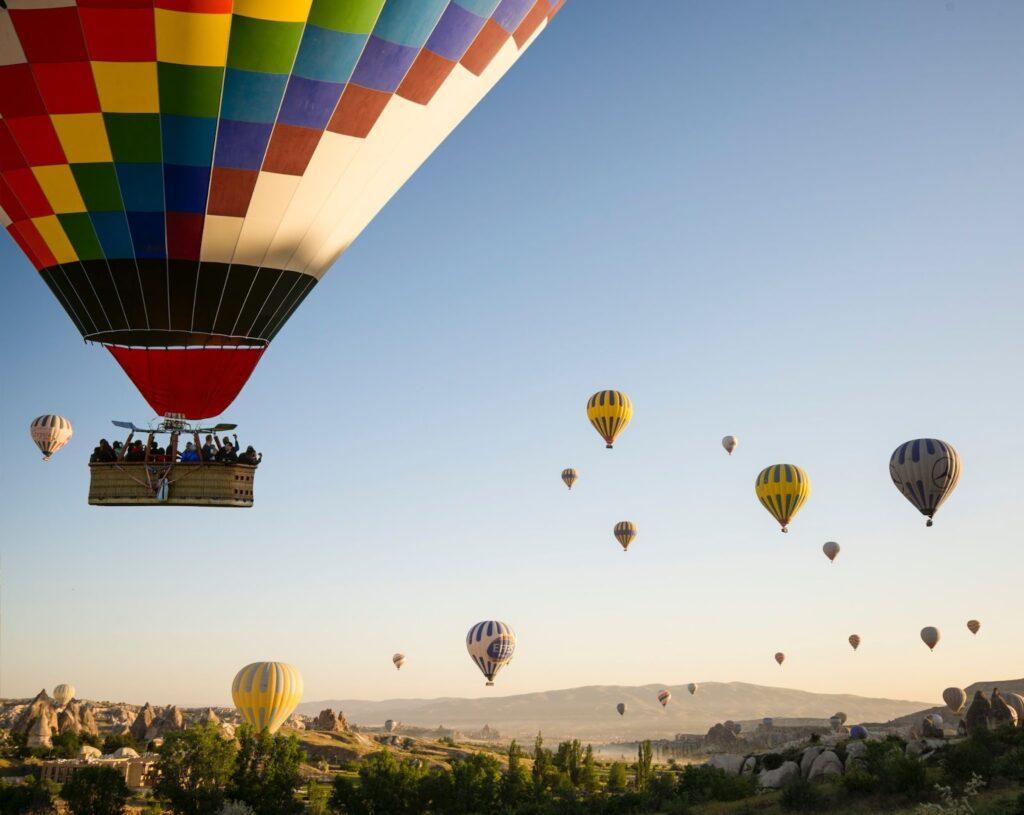 Can I use my bank card in Turkey?
You can use major debit and credit cards in big cities and tourist areas in Turkey. Still, remember that:
Cards may not work in remote or rural areas. Have cash as a backup.
ATMs often offer Turkish lira withdrawals. Note that some may charge fees.
Check international transaction fees with your bank before you travel.
Should I use cash in Turkey?
Yes definitely. Using cash in Turkey is a good idea. Cash can be convenient in smaller shops or rural areas. It's also useful for places like local markets where card payments may not be an option.
Is it better to use cash or credit card in Turkey?
Both are useful. Cash is more convenient for small expenses, while cards work for more significant purchases and in urban areas.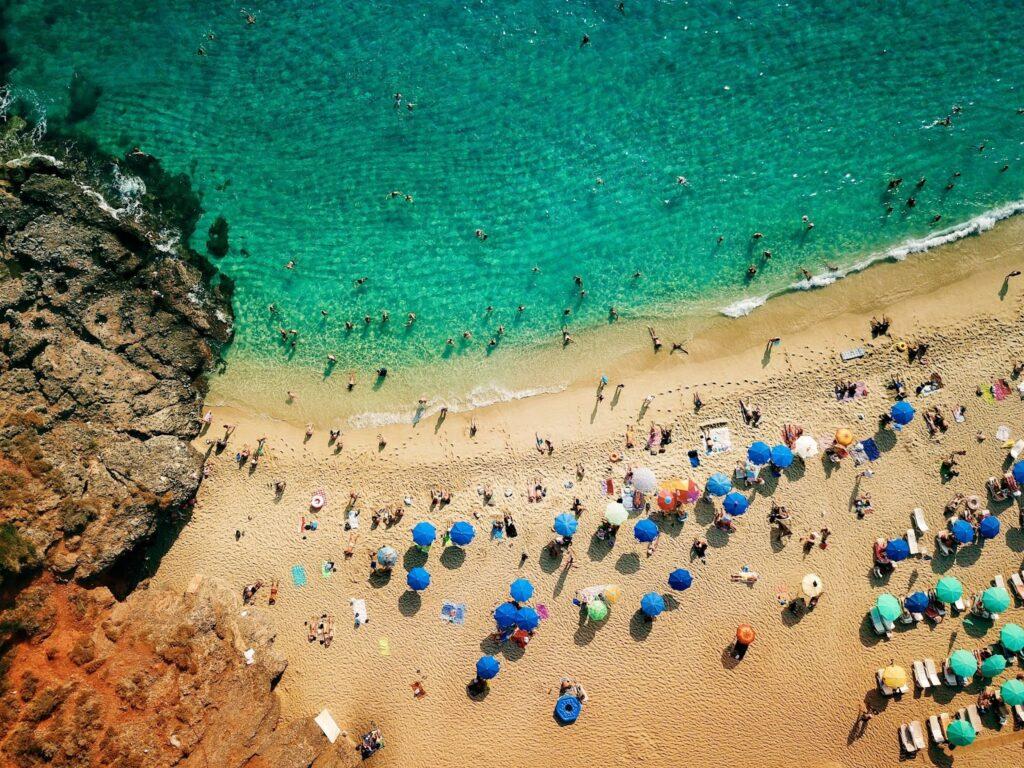 How much cash should I take to Turkey?
Your daily expenses will depend on your travel style:
Budget travellers: Around £30-£50 per day covers basic needs.
Mid-range travellers: Budget between £50-£100 for more comfort and experiences.
Luxury travellers: Aim for over £100 per day for high-end experiences.

Always have some extra for emergencies and check the costs in the areas you'll visit.
How can I avoid ATM fees in Turkey?
To minimise ATM fees, use ATMs from reputable banks and withdraw larger amounts less frequently. Check if your bank has partnerships with Turkish banks for lower fees.
Is Turkey a cheap country to visit?
Turkey offers a range of options for travellers on different budgets. Istanbul and tourist areas can be pricier, but it's quite affordable overall.
The price of a coffee in Turkey varies by location and café type. Generally, you can expect to pay around 10 to 20 Turkish lira, approximately £0.80 to £1.60. Whether you're sipping a traditional Turkish coffee or a latte, prices are usually reasonable.

The cost of a three-course meal in Turkey can vary based on location and the type of restaurant. You might spend around 100 to 150 Turkish lira in a mid-range restaurant, roughly £8 to £12. This offers good value for your money, considering the quality and variety of Turkish cuisine.
How much do you tip in Turkey?
Tipping is common but optional. Around 5-10% at restaurants is a good amount. Small tips for hotel staff are also good.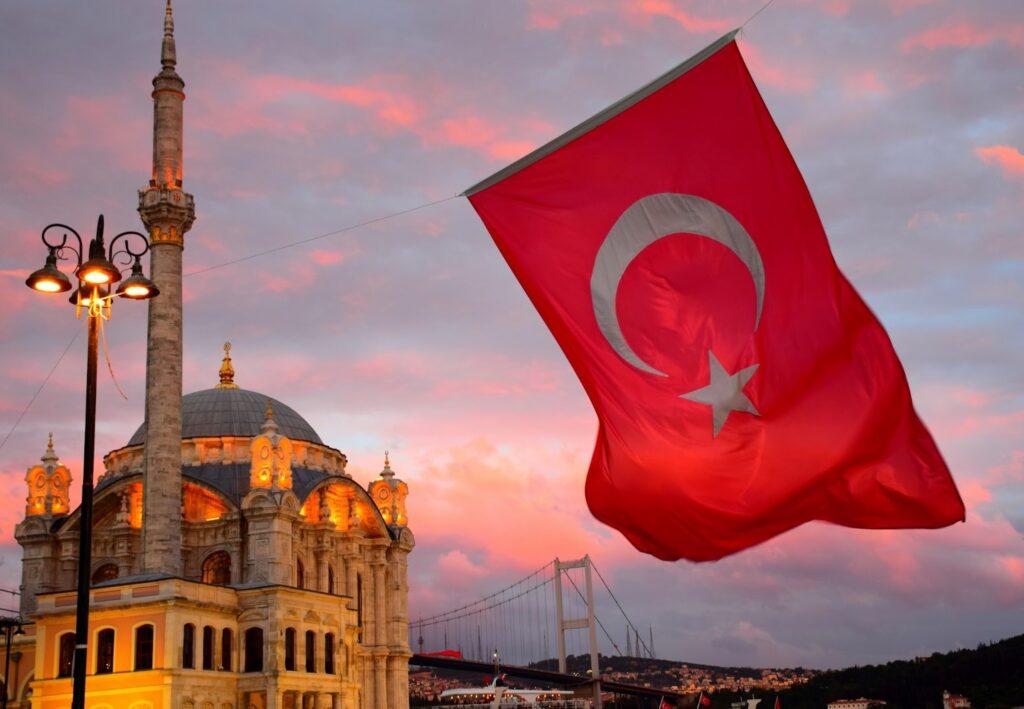 Turkish Currency
Banknotes in Turkey
Turkish lira banknotes come in various denominations: 5, 10, 20, 50, 100, and 200 lira. Each note has a distinct colour and size, making it easy to differentiate.
The designs on the banknotes often feature significant Turkish historical figures, landmarks, or elements of the country's culture. For example, the 10 lira note features Mustafa Kemal Atatürk, the founder of modern Turkey.
Counterfeit money is rare, but it's always good to be cautious. Many places have a machine that checks the validity of notes.

Coins in Turkey
Turkish coins ("kuruş") come in 1, 5, 10, 25, and 50 denominations. There's also a 1 Turkish lira coin.
Just like the banknotes, coins have significant cultural and historical elements. The 1 lira coin commonly features the portrait of Mustafa Kemal Atatürk.
Use coins for smaller transactions like public transport or small purchases at local shops. They're made from various metal alloys, each with a distinct size and design.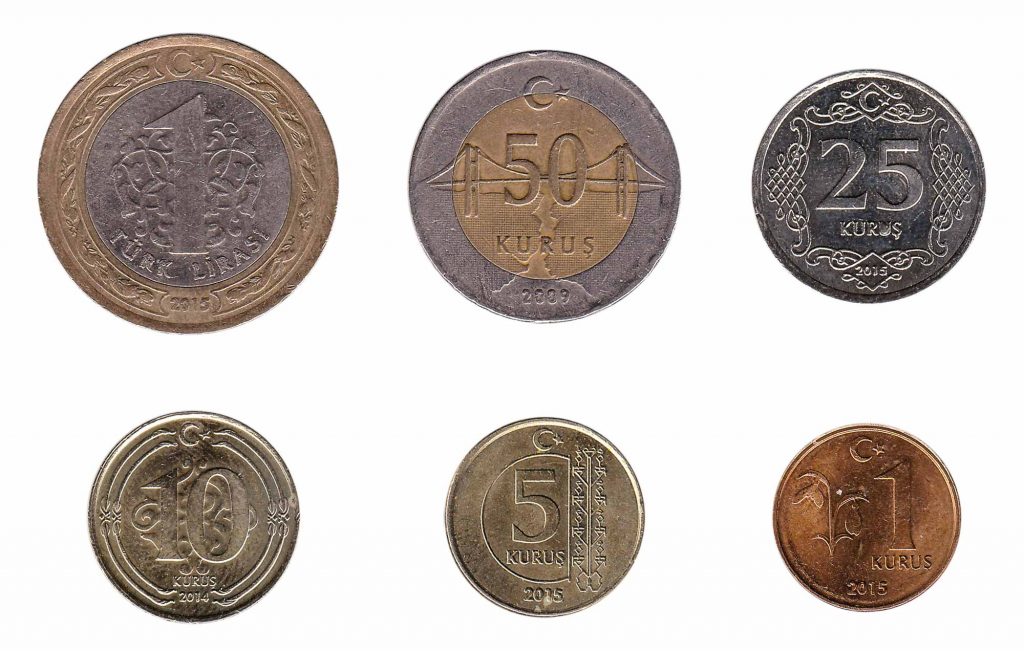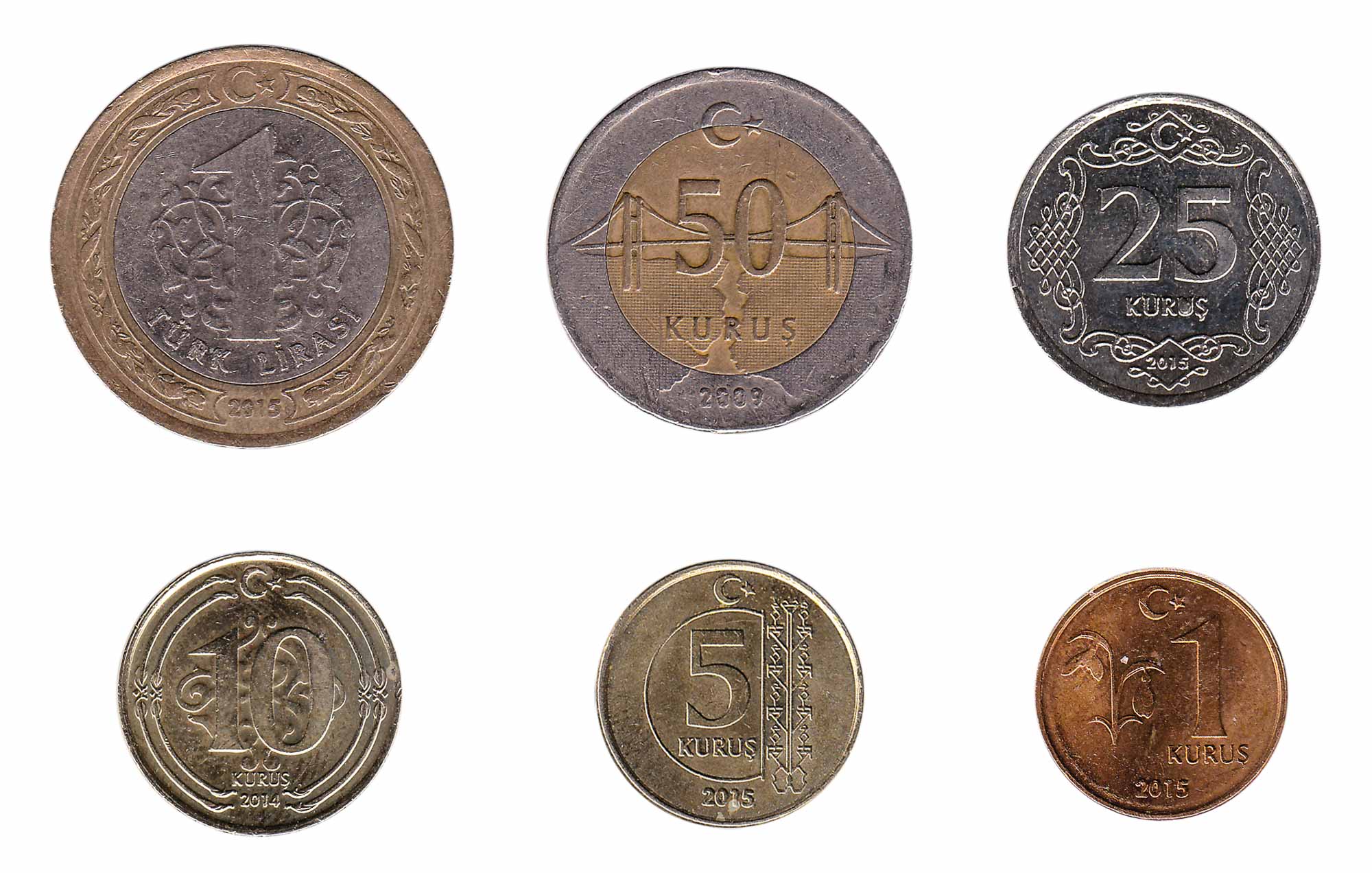 Turkey's currency import and export regulations
There are specific regulations to be aware of when taking currency into and out of Turkey:
Up to 50,000 TRY can be imported or exported without declaration.
Declare if you're carrying more than €10,000 or equivalent.
It's always a good idea to check for any updates on regulations before your trip.
Order Turkish lira online
Are you looking for the best rates for Turkish lira? Look no further!
Exchange your GBP to Turkish lira online for quick and secure delivery straight to your home or workplace via Royal Mail Special Delivery Guaranteed®.
Alternatively, pick up your travel funds from our currency exchange shop near Heathrow. Click here to order lira online.
Selling back Turkish lira
If you want to exchange your leftover Turkish lira to GBP, we buy back Turkish lira and have the best lira to pound exchange rate.
Follow this link to convert Turkish lira to pounds. Click on 'sell currency' and choose 'TRY Turkish lira.'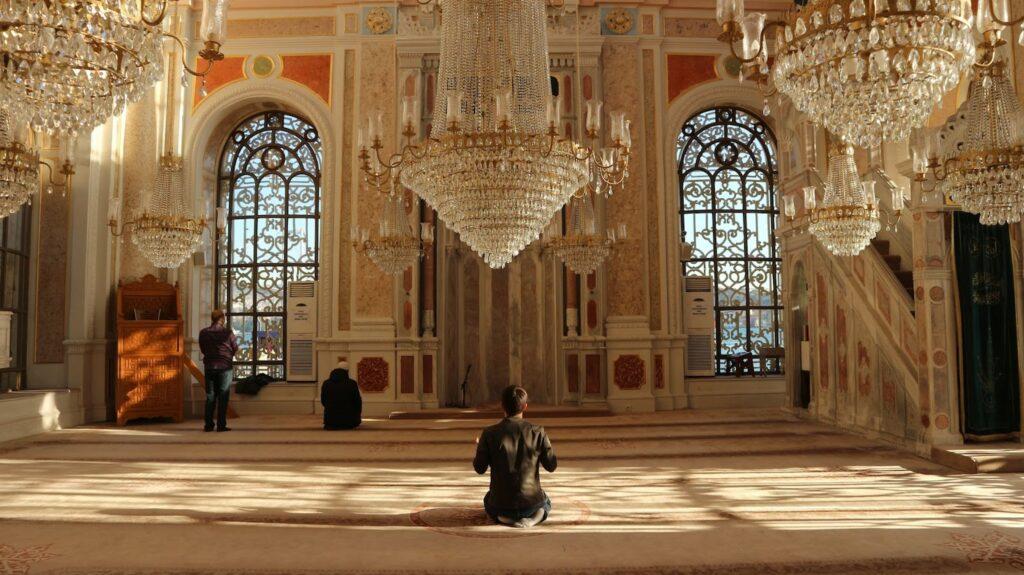 FAQs
Safety can vary, so staying updated on current events is essential. The UK Foreign Office provides travel advice for Turkey. 
Precautions like avoiding certain areas and keeping an eye on your belongings are a good idea. Always do your own research before travelling.
Safety for women travelling in Turkey can vary by region and setting. Urban areas are generally more progressive, but caution is important, especially at night. 
The UK Foreign Office has advice specifically for women visiting Turkey. Take all the usual safety measures. Consider talking with other women who have travelled there for firsthand experiences.
Take lira for most transactions in Turkey. While some places may accept euros, you'll get a better exchange rate with the local currency. It's always good to have some lira on hand!
You can use euros in some tourist areas and big cities in Turkey. But, it's better to use the Turkish lira for a more favourable exchange rate. Having lira is more convenient for day-to-day expenses.
We don't recommend tourists drink tap water in Turkey. It's best to stick to bottled water to avoid stomach issues.
British nationals need a visa to travel to Turkey for tourism or business. You can apply for an e-Visa online before your trip. Make sure to check the latest information, as visa requirements can change.
No vaccinations are strictly required for Turkey. Hepatitis A, typhoid, and routine vaccines like MMR are recommended, though. Check with your doctor for personalised advice.
---

Great competitive rates & friendly & helpful staff. Easy to order online & collect in person or delivery.

Great, fast and reliable service would certainly use again for my travel needs, as the rates are the best around!

This amazing company have gone above and beyond in getting a large amount of a rare currency across the pond to Ireland.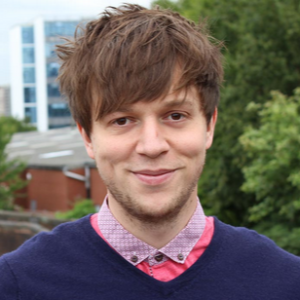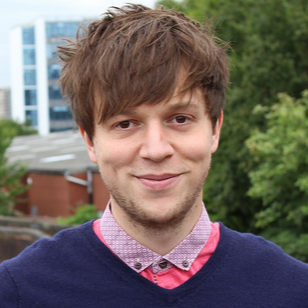 Great rates and really responsive, friendly customer support, will definitely be using Manor FX again.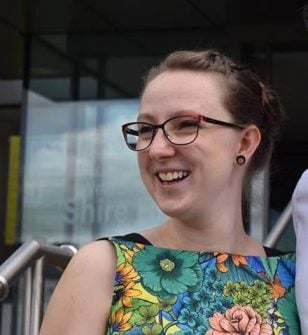 Manor FX gave me a better rate than my bank with great customer service, I highly recommend them.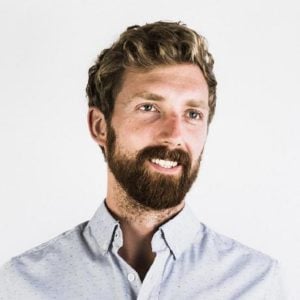 Family run business that's always super helpful. Manor FX's rates are always really good as well!
Get
Turkish Lira
Fast!
Free home delivery over £750

with Royal Mail Special Delivery 1pm

Better rates than the banks