Turkish Lira
Get ready for your trip to Turkey. Order your Turkish Lira at Manor FX today. Our great exchange rates mean you'll have more TRY cash to spend. Have your Turkish Lira banknotes delivered securely to your home or office, or pick them up from the Manor FX bureau near Heathrow. Manor FX offers fast delivery times and a fuss-free online ordering process for your Turkish lira travel money.
Travel advise: payments in Turkey
Jet off well-informed to Turkey. Here are some handy facts about cash and card payments in Turkey.
Banknotes in Turkey
The current set of Lira banknotes in Turkey was issued in 2009. Make sure not to accept any Turkish Lira banknotes dated before 2009 as these are no longer valid. All Turkish Lira bills have the portrait of Mustafa Kemal Atatürk on the front side. The notes in circulation in Turkey are 5 TRY, 10 TRY, 20 TRY, 50 TRY, 100 TRY and 200 TRY.
Coins in Turkey
Turkish coins range from 1 kurus (0.01 TRY) to 1 TRY. Did you get back from Turkey with some leftover coins? Our sister company Leftover Currency can help you to
exchange Turkish Lira coins
back to cash.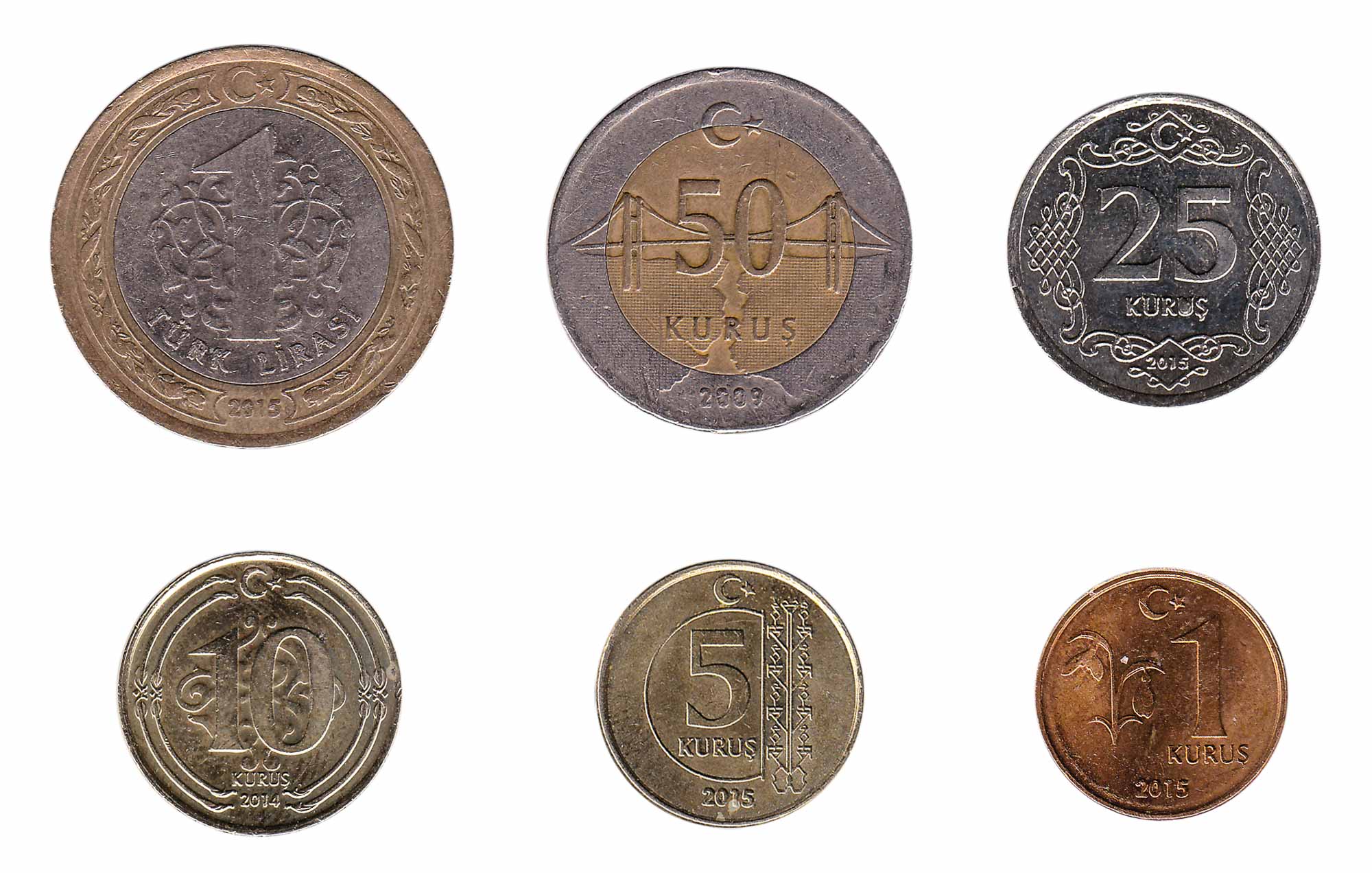 Turkey's currency import and export regulations
You can bring in an unlimited amount of Turkish Lira into Turkey. However if you bring any foreign currency into Turkey you need to declare these and make sure that the value is specified in your passport. When leaving Turkey, any currency with a value over $5000 USD needs to be declared. Travelers are allowed currency with a value of up to the amount declared upon arriving in Turkey.
Ordering Turkish Lira online
Order Turkish Lira online and have them delivered fast and securely to your home or office, with Royal Mail Special Delivery Guaranteed®. Or pick them up from our travel money shop near Heathrow. Click here to
buy Turkish Lira online
.
Selling back Turkish Lira
If you have Turkish Lira to sell, follow this link to
exchange Turkish Lira to Pounds
, click on 'sell currency' and select 'TRY Turkish Lira'. We'll pay good rates for your leftover Turkish Lira.