Get
UAE Dirhams
Fast!
Free home delivery over £750

with Royal Mail Special Delivery 1pm

Better rates than the banks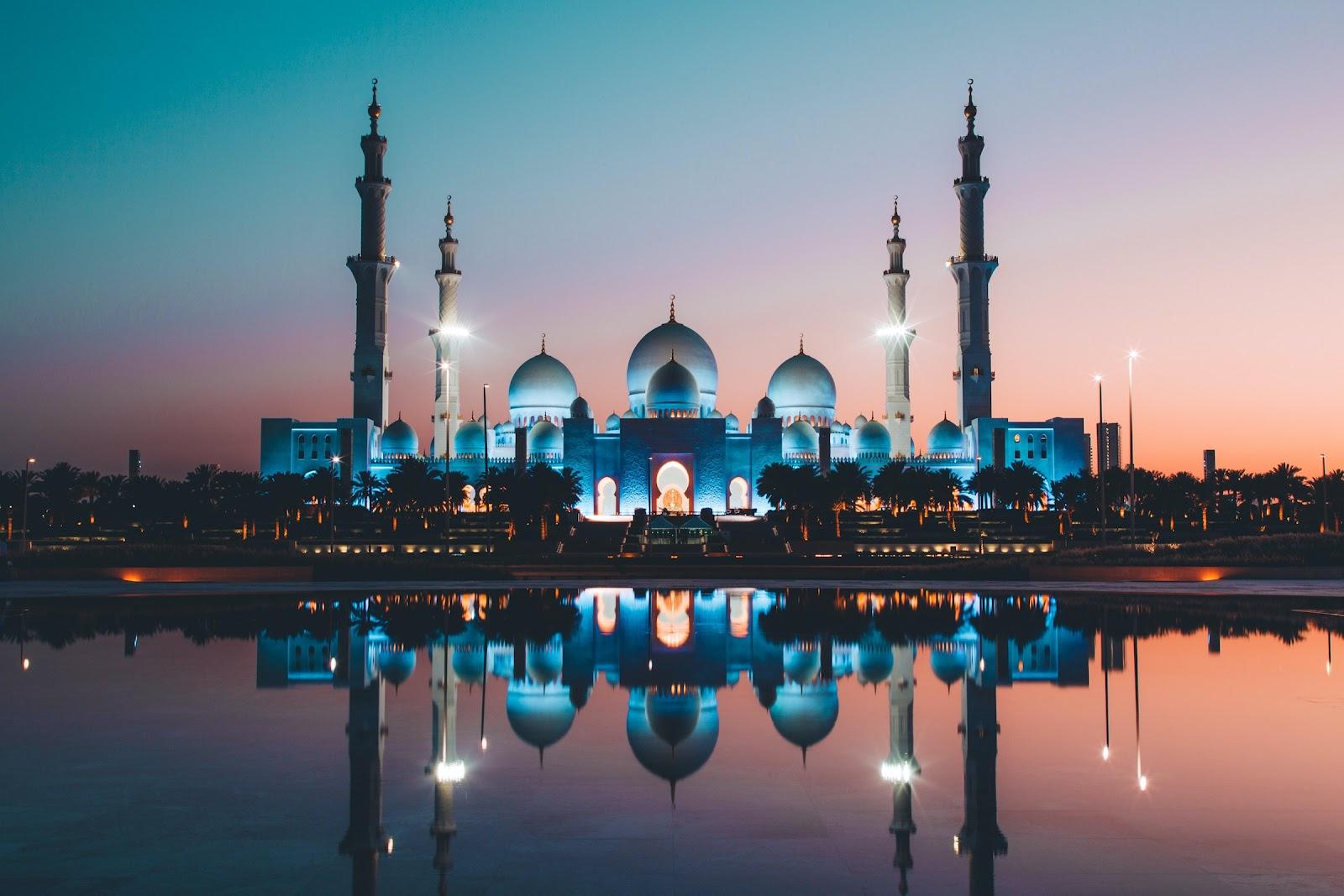 Travelling to UAE?
Get the best exchange rate for dirhams online
Get ready for your UAE adventure with Manor FX. Find the best GBP to UAE dirham rates online, giving you more dirhams for an unforgettable journey.
Select secure delivery to your home or office, or collect from our bureau near Heathrow. Our fast, user-friendly online system makes acquiring your UAE dirhams straightforward. Convert pounds to UAE dirhams with Manor FX.
UAE to pounds travel money
Planning to explore the dazzling skyscrapers of Dubai or the cultural gems of Abu Dhabi? Let's prepare you with essential UAE travel advice about currency and card payments in the UAE.
Can you buy United Arab Emirates dirham in the UK?
Yup, you can! It's quite easy, but get the best rates by avoiding the banks and the airports.
Where can you get UAE dirhams?
You can exchange gbp to united arab emirates dirham at big banks, post offices, and airport currency exchanges. However, be cautious of their high rates, which leave you with less spending money for your UAE trip. Secure the best rates by ordering your dirhams online through Manor FX before you jet off on holiday.
Should I exchange money before I travel to UAE?
Yes, exchanging some money before heading to the UAE is wise. This ensures you have local currency (UAE dirhams) ready for immediate costs like transport, food, and minor purchases when you arrive.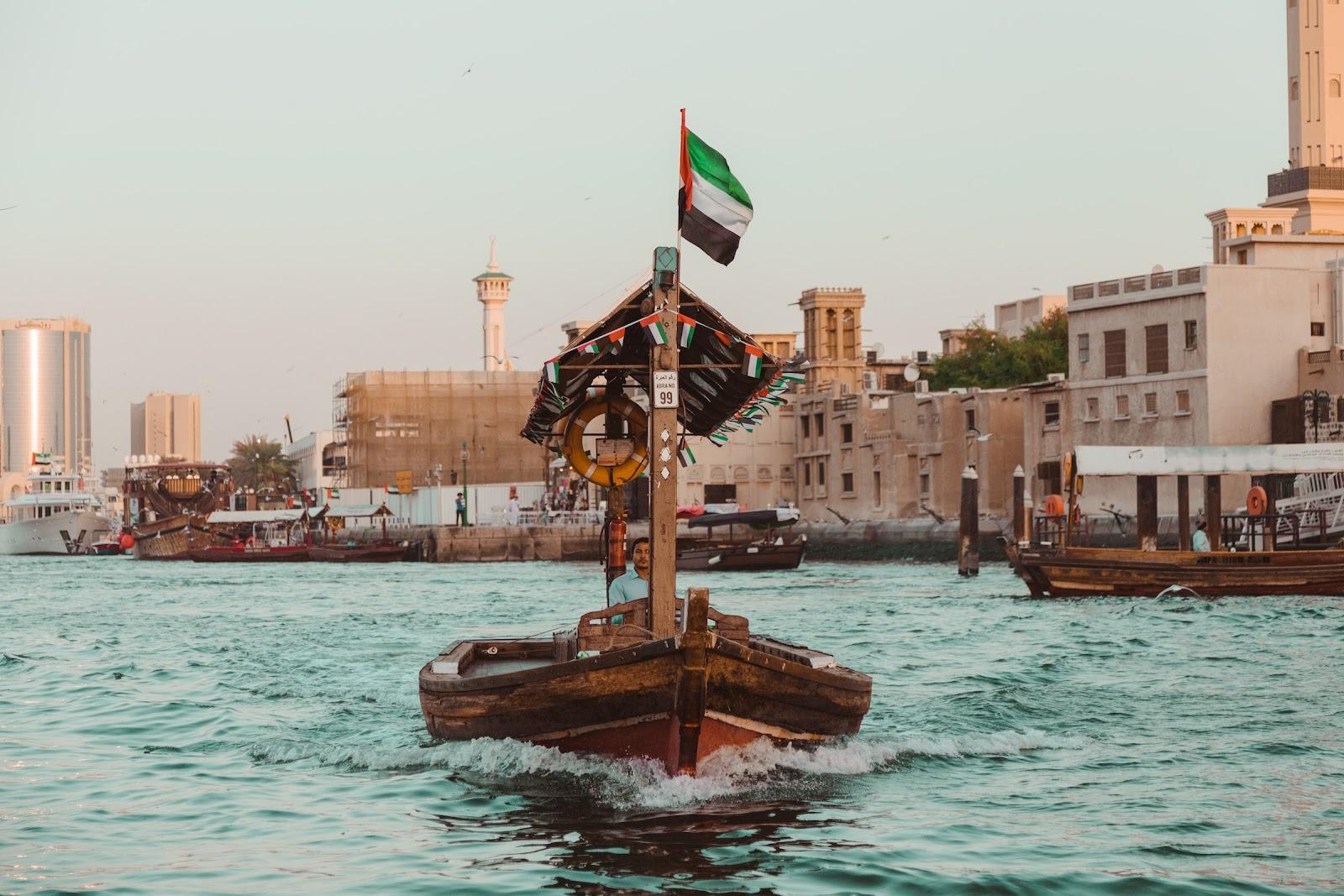 What is the best currency to bring to the UAE?
The best currency to have in the UAE is the local currency, the UAE dirham. People widely accept it, and you won't face extra exchange fees. While some places may accept US dollars, you'll likely get a less favourable exchange rate. For the best value, it's advisable to use dirhams.
Can I use my bank card in UAE?
Yes, you can use your bank card in the UAE. Most hotels, restaurants, and shops accept major debit and credit cards. However, carrying some cash in dirhams for places that don't take cards is a good idea. Also, check with your bank about foreign transaction fees to avoid surprises.
Should I use cash in UAE?
Using cash in the UAE is often convenient, especially for smaller transactions or in places that don't accept cards. Having some dirhams on hand for taxis, markets, or small shops is a good idea.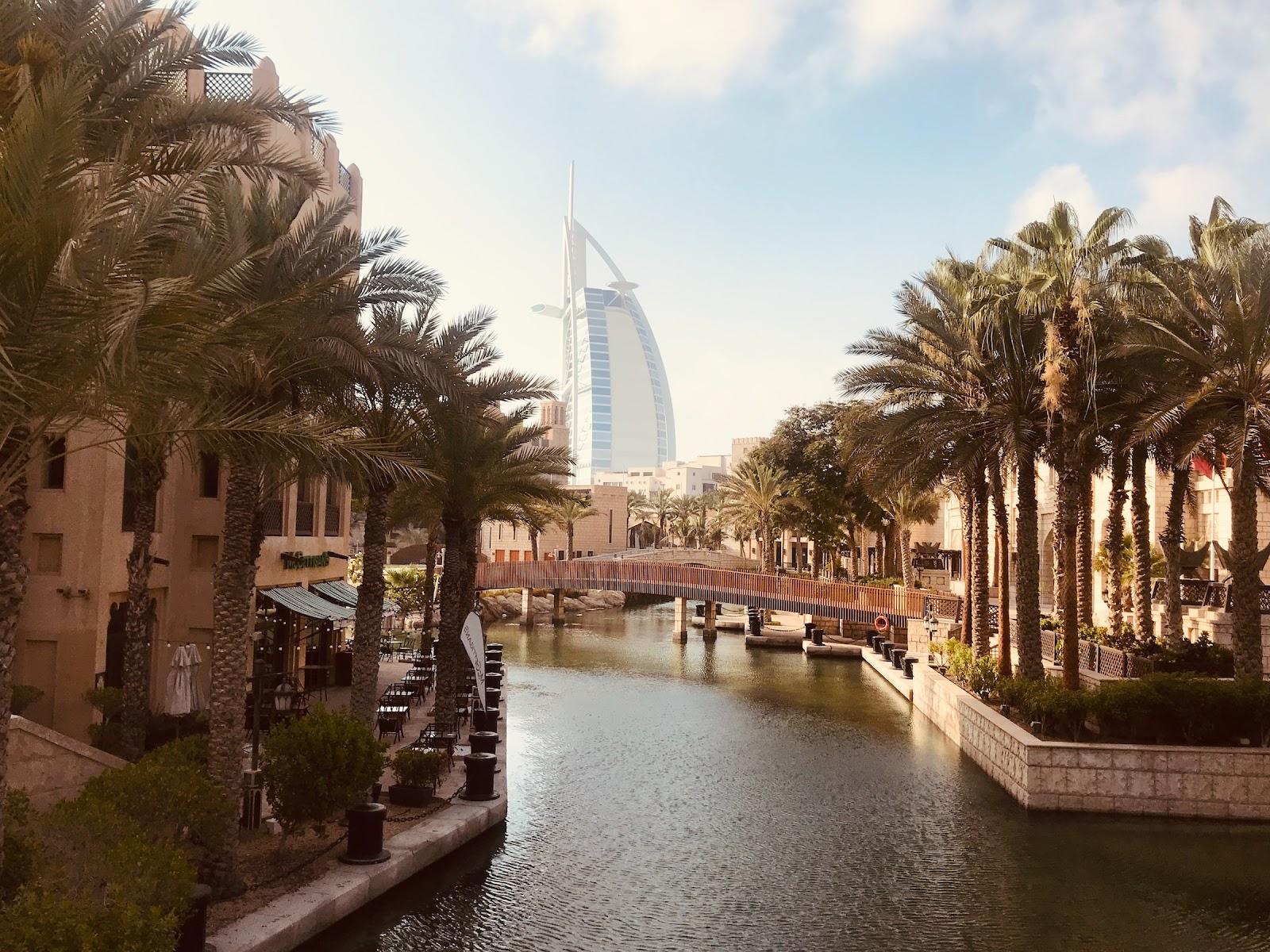 Is it better to use cash or credit card in UAE?
Both cash and credit cards have their pros and cons in the UAE. Hotels, malls, and restaurants widely accept credit cards, but they may charge foreign transaction fees. Cash is handy for smaller expenses, taxis, or in places that don't accept cards. A mix of both is often the best strategy.
How much cash should I take to UAE?
The amount of cash in dirhams to bring to the UAE can vary. But 1,500 to 2,500 dirhams is a good ballpark for a week-long trip. This is roughly equivalent to £300 to £500, depending on current exchange rates.
This should cover basics like meals and local transport. For larger expenses, using a card is often more convenient. Remember to check for ATM fees if you plan to withdraw more cash while you're there.
How can I avoid ATM fees in the UAE?
To avoid ATM fees in the UAE, check if your bank has partnerships with banks there for fee-free withdrawals. Some travel-friendly bank accounts also offer reduced or zero foreign transaction fees.
Another option is to withdraw larger amounts less frequently to minimise per-transaction fees. But always be cautious about carrying too much cash. Before you travel, getting dirhams at competitive rates from Manor FX is wise.
Is life expensive in the UAE?
The UAE can be pricey, particularly in cosmopolitan areas like Dubai and Abu Dhabi. For instance, a meal at a mid-range restaurant could cost around 100 dirhams (£20). While a taxi ride may start at 12 dirhams (£2.40).
Groceries and public transport are more budget-friendly, with a metro ticket costing around 4 dirhams (£0.80). Plan your budget well to enjoy your time in the UAE fully.
How does tipping work in the UAE?
People in the UAE generally don't expect tips, but they do appreciate them. If the restaurant doesn't include a service charge, people commonly tip 10-15%.
For taxi drivers, rounding up to the nearest dirham is typical. Hotel staff, like bellboys, often receive around 10 to 20 dirhams (£2 to £4). It's an excellent way to show appreciation for good service.
Is it rude not to tip in the UAE?
People in the UAE usually don't consider it rude if you don't tip, as it's not a strict custom. People appreciate tips for good service. People generally don't think it an insult if you choose not to tip. But a small tip is a kind gesture if you've received exceptional service.
Understanding UAE exchange rates: what UK travellers need to know
The UAE uses the dirham, often symbolised as AED or Dh. The dirham is pegged to the US dollar at a rate of about 3.6725 dirhams to 1 dollar. This means it's relatively stable.
For UK travellers, the exchange rate between GBP and AED will vary based on market conditions and where you exchange your money. Manor FX offers competitive rates, so you get more dirhams for your pounds. Always check the latest rates before making any exchanges.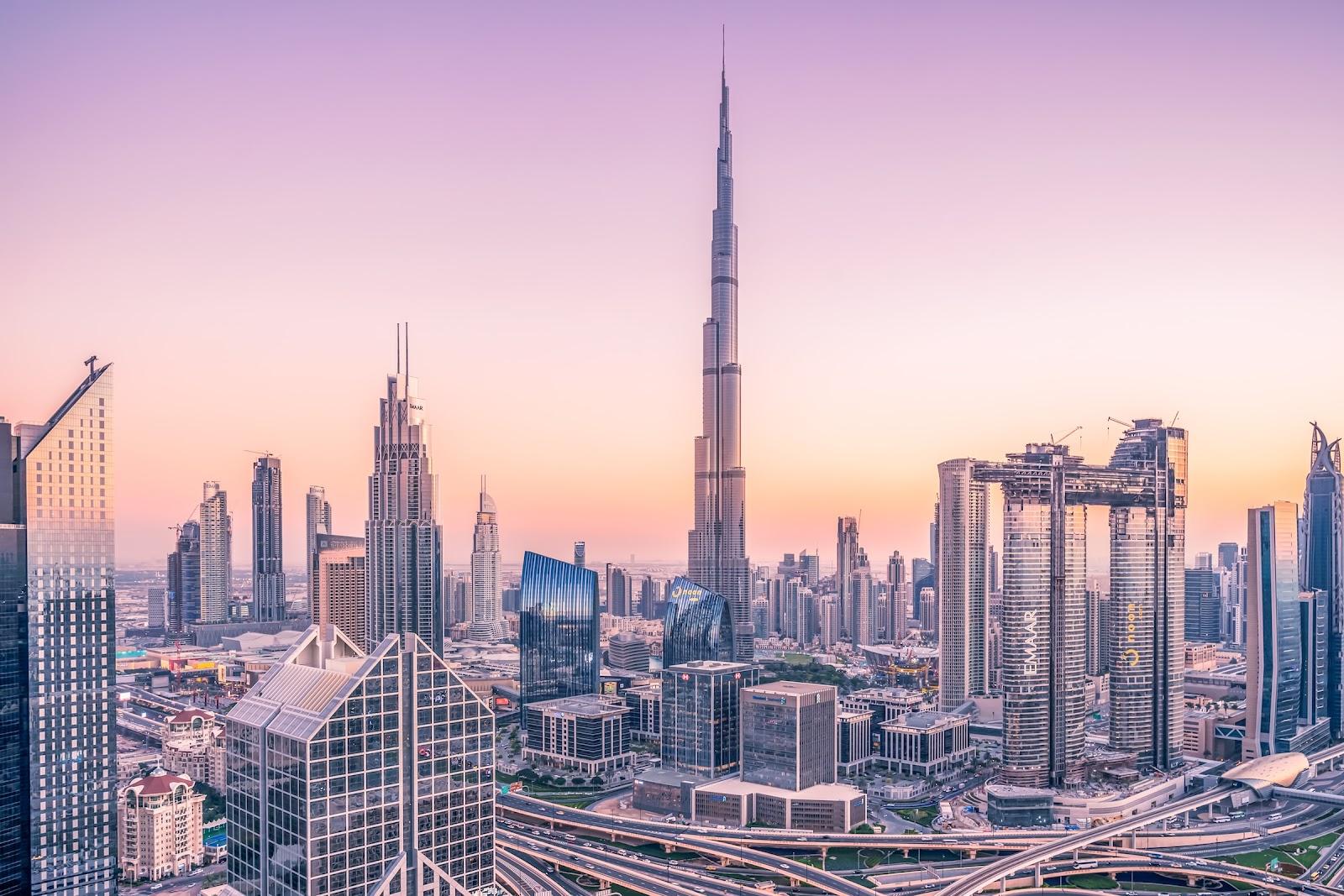 UAE Currency
Banknotes in UAE
The UAE uses the dirham, abbreviated as AED. Banknotes come in denominations of 5, 10, 20, 50, 100, 200, 500, and 1,000 dirhams. The notes feature images significant to the UAE's culture and history, like the Dubai Clock Tower and the Al Fahidi Fort.
Each note has a different colour for easy identification. For example, the 100-dirham note is pinkish, and the 500-dirham note is brown. Having a mix of denominations is helpful for both small and large purchases.

Coins in UAE

In the UAE, coins are called "fils" and dirhams. Fils coins come in denominations of 1, 5, 10, 25, and 50, while the dirham coin is 100 fils. The coins feature various designs, including the UAE emblem and traditional dhow boats.
Coins are handy for small purchases and public transport. It's a good idea to keep a mix of both coins and banknotes while travelling. You can get dirhams and fils at competitive rates by exchanging your GBP at Manor FX before your trip. We have the best pound to dirham exchange rate online.


UAE's currency import and export regulations

The UAE has specific rules for currency import and export. You can bring up to 100,000 dirhams (£20,000 approx) or its equivalent in another currency without declaring it. You must declare amounts that exceed this limit when you arrive.
Similarly, when leaving the UAE, you need to declare amounts over 100,000 dirhams. Failure to do so can lead to confiscation and legal consequences.
Always check the latest regulations before you travel, as they can change.
Ordering UAE dirhams online
Exchange UK pounds to UAE dirhams with Manor FX and get them quickly and safely delivered to your home or office through Royal Mail Special Delivery Guaranteed®.
Alternatively, collect your dirhams from our Manor FX travel money shop near Heathrow. Click here to buy UAE dirhams online now.
Selling back uae to gbp

Need to convert your uae dirham to gbp? Just use this link to exchange your remaining currency. Click on the 'sell currency' option and select 'UAE dirham (AED)'.
Manor FX provides competitive rates for your unused UAE dirhams, making sure you get the best value for your uae dirham to pound exchange.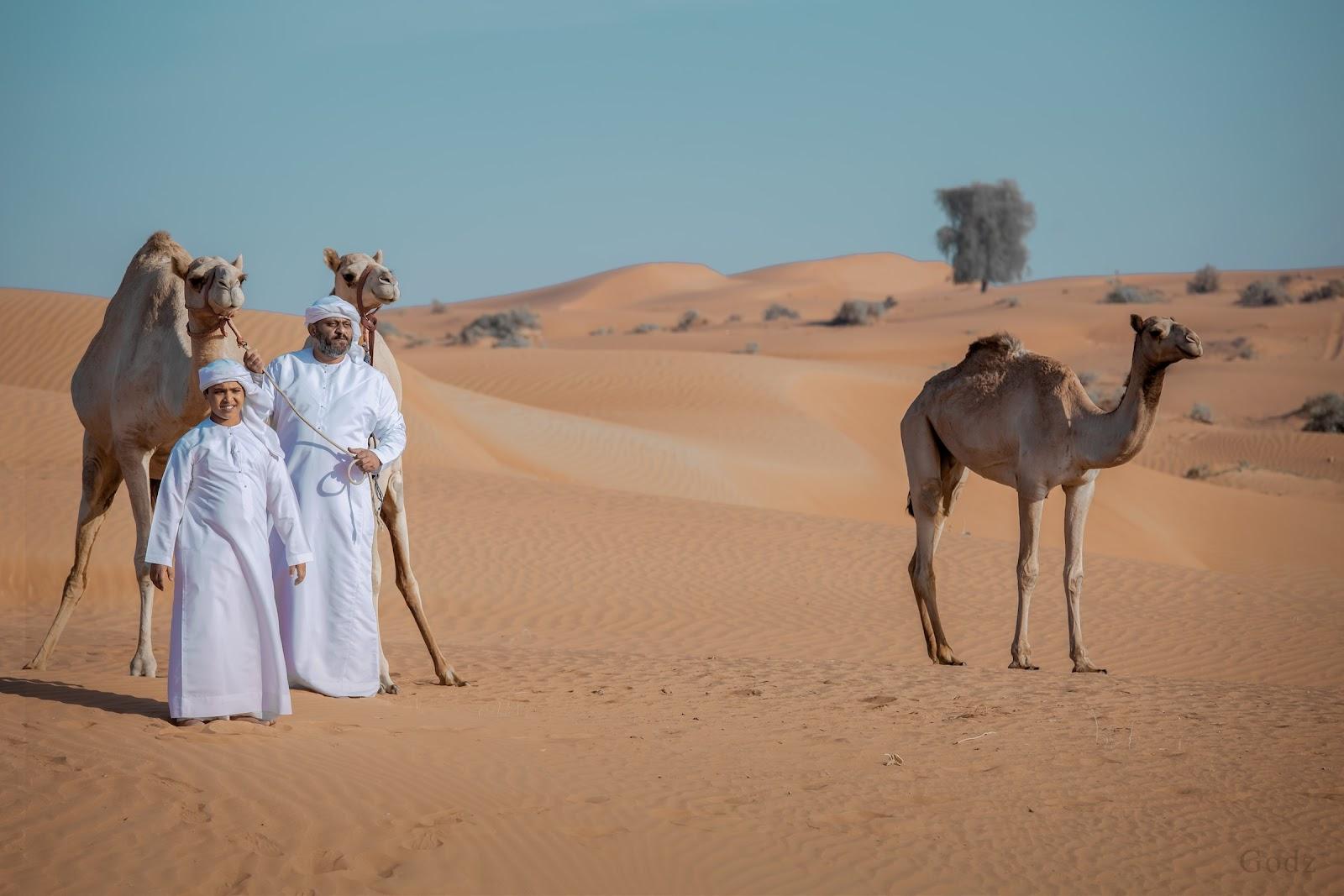 FAQs
UK citizens generally don't need a visa for short visits to the UAE, up to 30 days. Upon arrival, they stamp your passport and grant you a free-of-charge entry permit. If you plan to stay longer, you must apply for a visa extension or a different type of visa.
Always double-check the most up-to-date visa requirements before travelling, as rules can change.
here are no mandatory vaccinations required for entering the UAE. However, it's always good to be up-to-date on routine vaccines like measles, mumps, rubella (MMR), diphtheria, tetanus, pertussis (DTP), and polio.
Some travellers opt for Hepatitis A and B vaccinations as a precaution.
The best time to visit the UAE is from November to March. These cooler months offer pleasant temperatures, ranging from 18 to 30°C. It's the ideal time for outdoor activities like desert safaris and beach outings.
The summer months from June to September can be very hot, the temperatures can soar up to 45°C, making outdoor activities uncomfortable. However everywhere inside is air conditioned. 
Abu Dhabi – The capital and largest emirate.

Dubai – Known for its modern architecture and luxury shopping.

Sharjah – Famous for its culture and museums.

Ajman – The smallest emirate, known for its beaches.

Umm Al-Quwain – Popular for its fishing and relaxed atmosphere.

Ras Al Khaimah – Offers natural beauty like mountains and beaches.

Fujairah – Known for its scenic beauty and Indian Ocean coastline.

Each emirate has its unique attractions and characteristics.
Planning a trip to the UAE and wondering what to see? The UAE has something for everyone, from awe-inspiring skyscrapers to stunning natural landscapes. Here's a list of the top 10 tourist attractions that offer a perfect blend of modernity, tradition, and natural beauty. Make your journey unforgettable by visiting these must-see spots.
Burj Khalifa, Dubai – The world's tallest building offers stunning views.

Palm Jumeirah, Dubai – An iconic man-made island with luxury resorts.

Sheikh Zayed Mosque, Abu Dhabi – A masterpiece of Islamic architecture.

Desert Safari – Experience dune bashing, camel rides, and more.

Dubai Mall – A shopper's paradise with over 1,200 shops.

Hatta Dam – Ideal for kayaking and mountain biking.

Louvre Abu Dhabi – A museum showcasing global art and culture.

Jumeirah Beach – A popular spot for sunbathing and water sports.

Ferrari World, Abu Dhabi – Home to the world's fastest roller coaster.
---

Great competitive rates & friendly & helpful staff. Easy to order online & collect in person or delivery.

Great, fast and reliable service would certainly use again for my travel needs, as the rates are the best around!

This amazing company have gone above and beyond in getting a large amount of a rare currency across the pond to Ireland.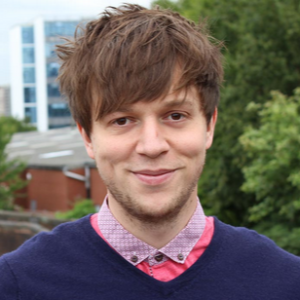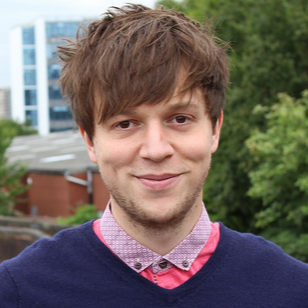 Great rates and really responsive, friendly customer support, will definitely be using Manor FX again.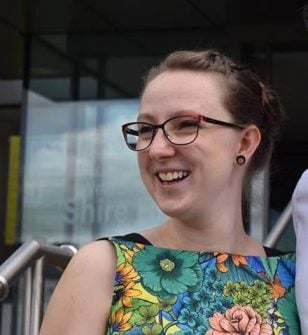 Manor FX gave me a better rate than my bank with great customer service, I highly recommend them.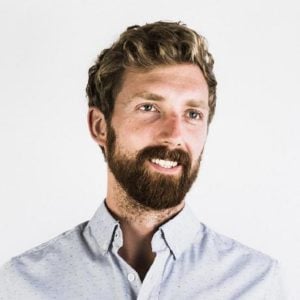 Family run business that's always super helpful. Manor FX's rates are always really good as well!
Get
UAE Dirhams
Fast!
Free home delivery over £750

with Royal Mail Special Delivery 1pm

Better rates than the banks