Get
Uzbekistani So'm
Fast!
Free home delivery over £750

with Royal Mail Special Delivery 1pm

Better rates than the banks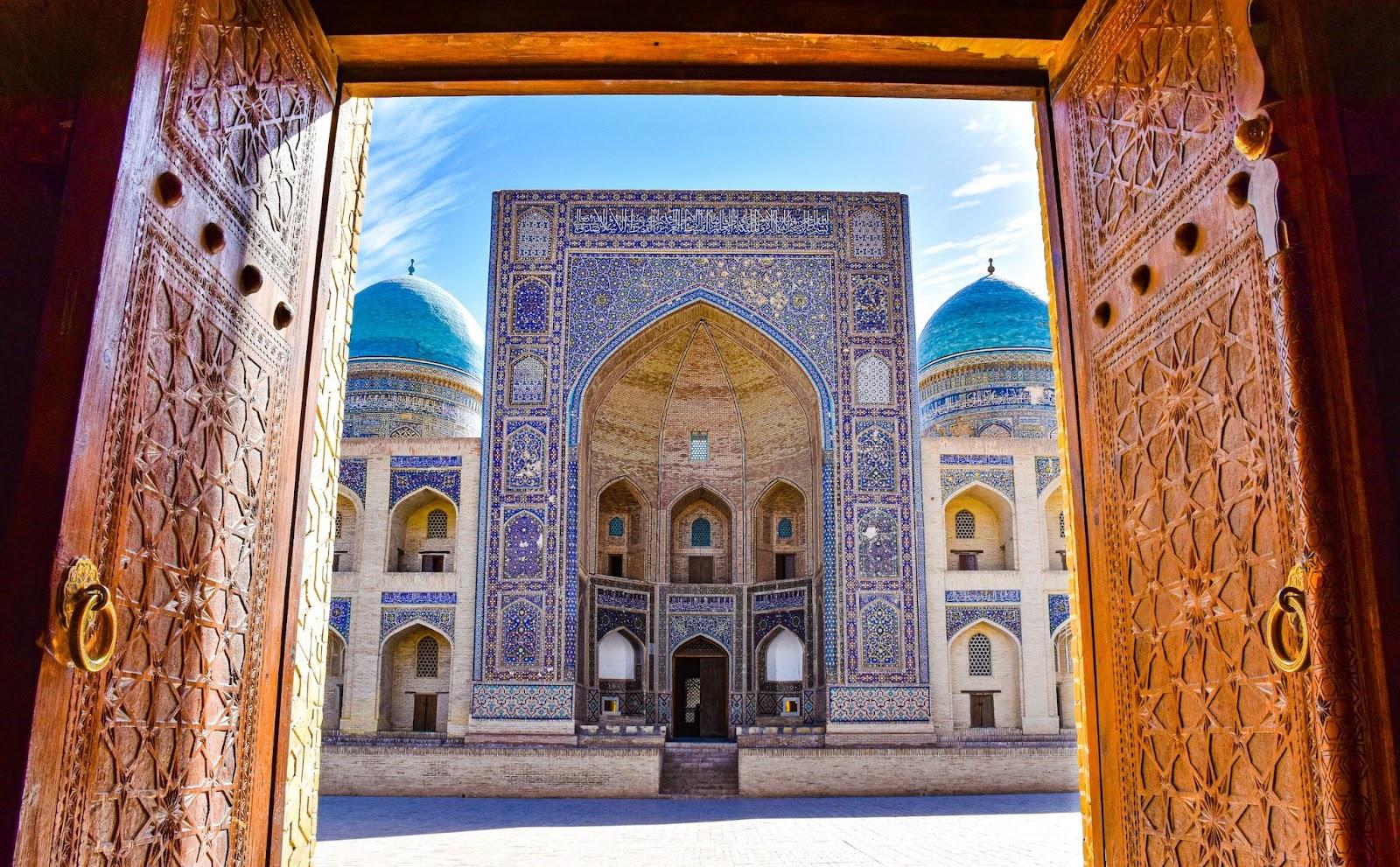 Travelling to Uzbekistan?
Get the best rates for Uzbekistani currency online
Gear up for your travel adventure to Uzbekistan. Order your Uzbekistani so'm at Manor FX today.
Benefit from our fantastic exchange rates and get more UZS cash to enjoy. Have your Uzbekistani so'm banknotes delivered securely to your home or office, or pick them up from the Manor FX bureau near Heathrow.
With Manor FX, you can count on swift delivery and a fuss-free online ordering process for your Uzbek so'm travel money.
Uzbekistan travel money
Ready to explore the history of trade along Uzbekistan's ancient Silk Roads? If so, here's some helpful information about cash and card payments in Uzbekistan.
Where can I buy Uzbekistani so'm?
The Uzbekistani so'm is a minor and not a commonly traded currency in the UK. Obtaining the local currency before travelling will involve searching for specialised currency exchange services.
Want to skip the hassle of searching online? Manor FX is one of the only exchange bureaus in the UK to sell Uzbekistani so'm. Order your Uzbekistani so'm conveniently online with us; we offer excellent exchange rates, so you'll have more money to enjoy on your adventure in Uzbekistan!
If you are near Heathrow, you can also pick up your so'm at the Manor FX bureau. You'll receive the same great rates in person!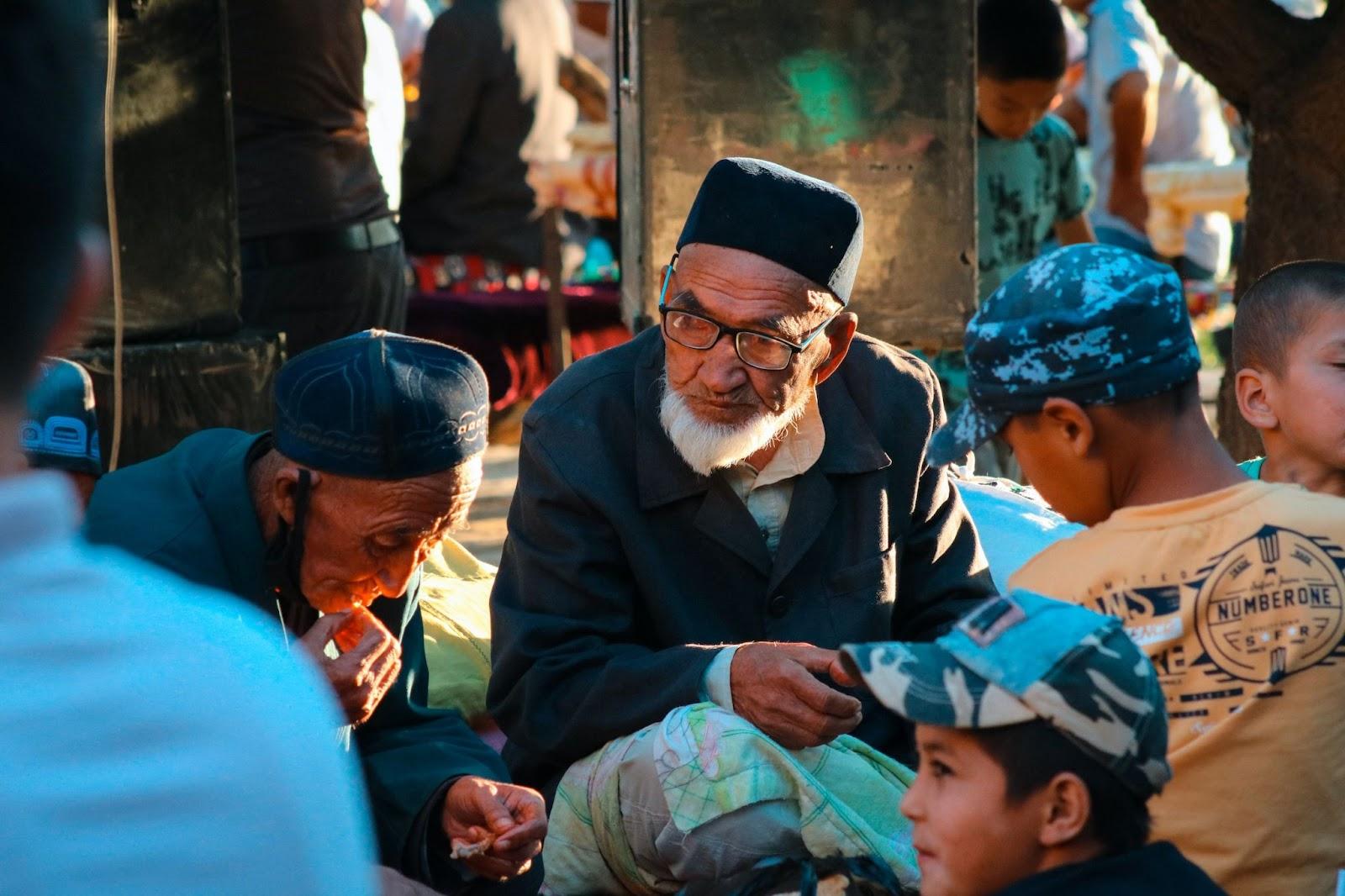 Can you buy Uzbekistani so'm in the UK?
Yes, you can buy Uzbekistani so'm in the UK through our online exchange office.
Exploring our currency exchange platforms is a hassle-free way to get the Uzbekistani currency you need for your upcoming trip.
And, for orders over £750, enjoy free delivery. Convert your GBP to Uzbekistani so'm effortlessly for your holiday today!
Should I exchange money before I travel to Uzbekistan?
Yes, exchanging money before travelling to Uzbekistan is generally a good idea. While you can exchange currency in Uzbekistan, having some local currency on hand when you arrive is more convenient.
This can help cover immediate expenses like transportation and small purchases. It's a smart way to ensure you have cash available when you land in Uzbekistan and start your journey.
Is Uzbekistani so'm a closed currency?
No, the Uzbekistani so'm (UZS) is not a closed currency and is accessible to foreign travellers.
You can also exchange foreign currencies for Uzbekistani so'm through banks and exchange offices in Uzbekistan.
What is the best currency to bring to Uzbekistan?
When travelling to Uzbekistan, bringing US dollars or euros is best. You can exchange these currencies for Uzbekistani so'm (UZS).
It's also handy to bring some Uzbekistani so'm to enhance your travel experience. Having some local currency will allow you to negotiate prices for goods and services, often snagging you a better deal.
You'll be able to immerse yourself in the local culture and have a genuine taste of Uzbekistan during your travels.
Quick reminder: Often, prices in souvenir shops are in US dollars. However, for everyday spending like dining out and taking taxis, you'll require Uzbekistani som, the local currency (UZS).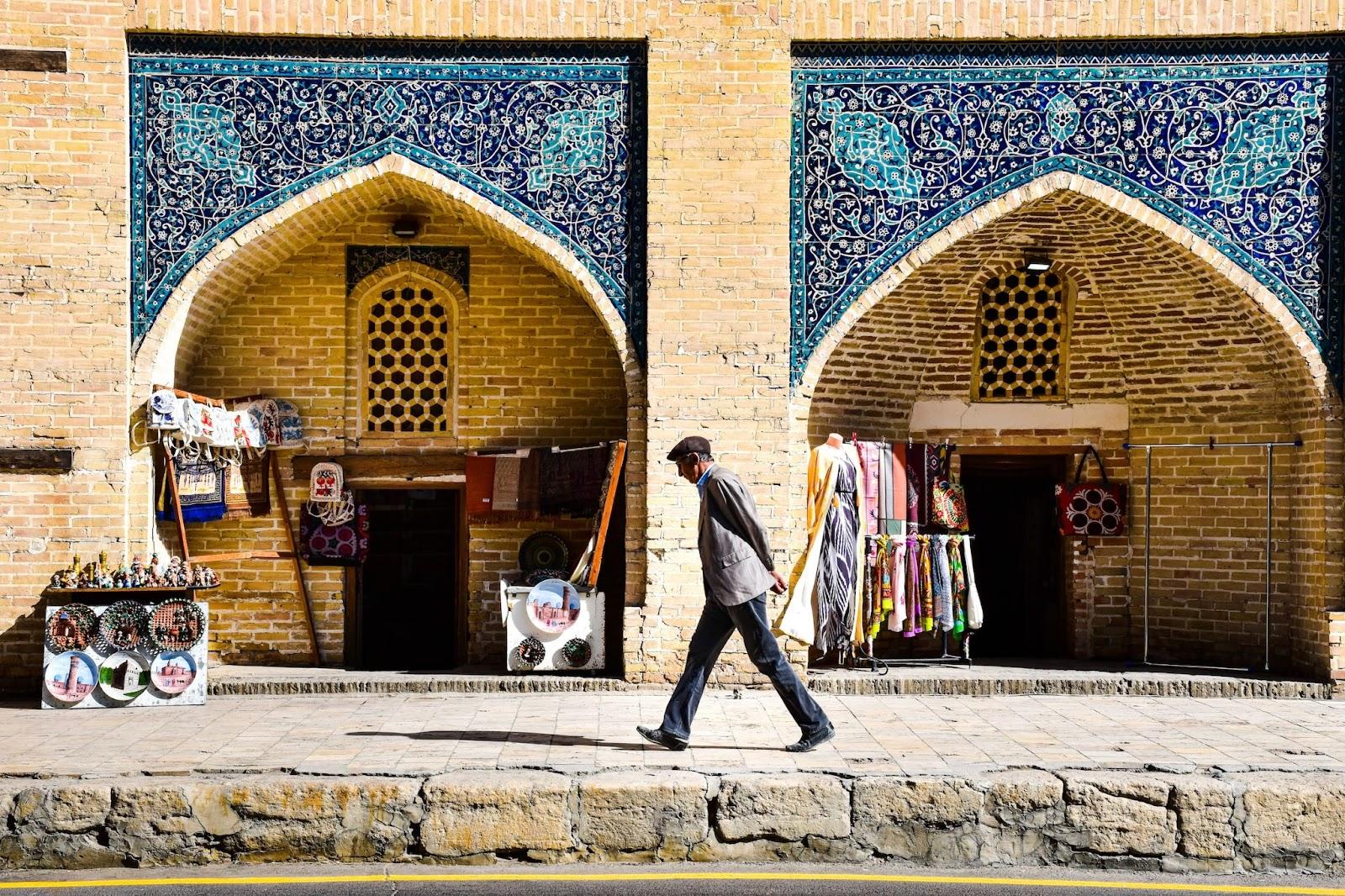 Can I use euros in Uzbekistan?
Yes, you can use euros (EUR) in Uzbekistan, but it may be challenging to use in rural areas.
Some businesses may accept euros, especially in tourist areas and larger cities. However, exchanging your euros for UZS at banks or exchange offices in Uzbekistan is advisable. This ensures you have the local currency for most transactions.
Can I use my bank card in Uzbekistan?
Yes, you can use your bank card in Uzbekistan. However, it's important to note that cash is the preferred payment method. In smaller towns, local markets, and for smaller purchases, having Uzbekistani som (UZS) on hand is essential for daily expenses.
The only vendors in Uzbekistan that accept credit or debit card payments are international hotels and large supermarkets in Tashkent, Samarkand and Bukhara.
While card usage is possible in Uzbekistan, carrying cash and card is advisable for maximum flexibility.
Quick reminder: Always notify your bank about your travel plans to avoid issues with card usage abroad.
Should I use cash in Uzbekistan?
Yes, cash is an essential method of payment in Uzbekistan. Here are a few reasons why:
Widespread acceptance:
Cash is the preferred method of payment. Many local markets and smaller towns will only accept cash.
Local currency:
Using the local currency, UZS will help you avoid unfavourable exchange rates or fees when converting your currency.
ATM availability:
ATMs are readily available in cities and larger towns, making it easy to withdraw cash in Uzbekistan. However, be aware of potential ATM fees from the local bank and your home bank.
Haggling:
In markets and smaller shops, haggling is a common practice. Cash is the preferred form of payment for haggling, as it allows for negotiation and price flexibility.
Currency exchange:
You can exchange foreign currency, such as US dollars or euros, for Uzbekistani som at banks, exchange offices, and some hotels. Carrying some cash in UZS can be helpful for small purchases and transportation.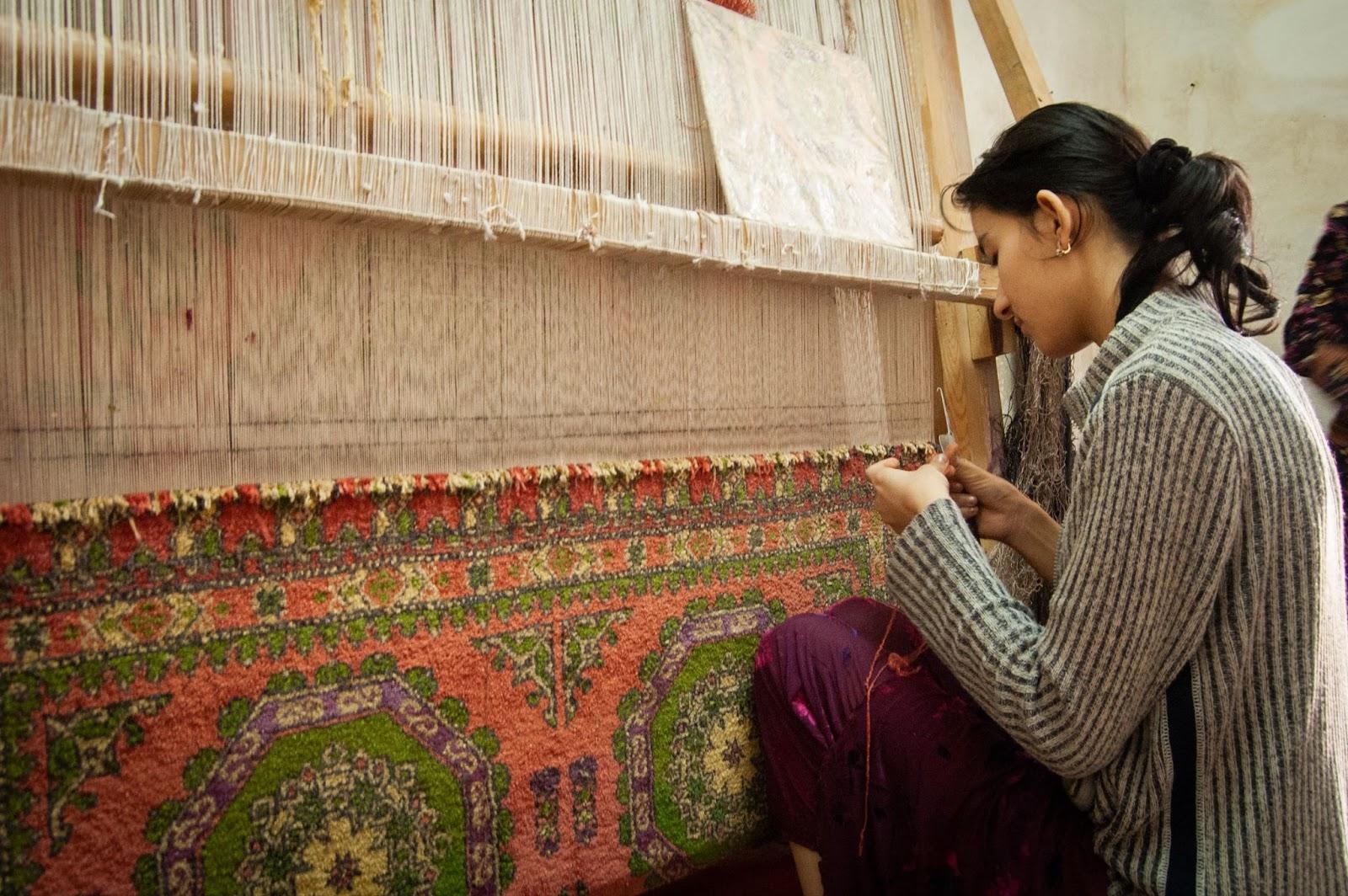 Is it better to use cash or credit card in Uzbekistan?
In Uzbekistan, it's better to use cash for most transactions. However, having a credit card as a backup can be useful. Here's the benefits of both:
Widespread acceptance:
Cash, specifically Uzbekistani som (UZS), is widely accepted and preferred for everyday expenses, especially in local markets.
Avoid currency conversion fees:
Using local currency can avoid currency conversion fees and unfavourable exchange rates from using a credit card in foreign transactions.
Credit card:
While credit cards are accepted in some hotels, restaurants, and larger businesses, cash may be more widely accepted. Having a credit card as a backup is helpful for larger expenses or unexpected situations.
ATM withdrawals:
You can use your credit card to withdraw cash from ATMs in Uzbekistan. However, be aware of potential ATM fees, both from the local bank and your home bank.
Using a mix of both is the most practical way to handle daily expenses and transactions in Uzbekistan.
How much cash should I bring to Uzbekistan?
The amount of cash you should bring to Uzbekistan depends on various factors. Here are some general guidelines to help you decide:
Bring some US dollars and euros. Around 200 US dollars or euros in cash is helpful as a backup for when the ATMs are empty, or credit card payments aren't accepted.
Getting around in Uzbekistan is very affordable. A train ticket from Tashkent to Bukhara on the Sharq train will cost you about 90,000 UZS, roughly £6.
If you prefer the high-speed Afrosiyob train from Bukhara to Tashkent, it's around 180,000 UZS, equivalent to £12.
Let's talk about daily expenses. For a comfortable night's stay, taxi rides, and delightful meals at local restaurants, you'll be looking at spending anywhere from £40 to £58. This translates to about 859,000 so'm.
How much does a meal cost in Uzbekistan?
Uzbekistan not only offers an affordable travel experience but also serves up delicious national dishes with generous portions.
When dining out, you'll find that restaurant prices in Uzbekistan are pretty budget-friendly. In a small town restaurant, you can enjoy a satisfying meal for just £8, which equals 118,500 So'm.
A meal at a local eatery costs around £4 per person, roughly 59,300 So'm.
If you're looking for a more upscale experience at a mid-range restaurant, a 3-course meal for two will set you back about £25, around 370,504 So'm.
So, whether you're craving local flavours or a unique dining experience, Uzbekistan has it all without breaking the bank!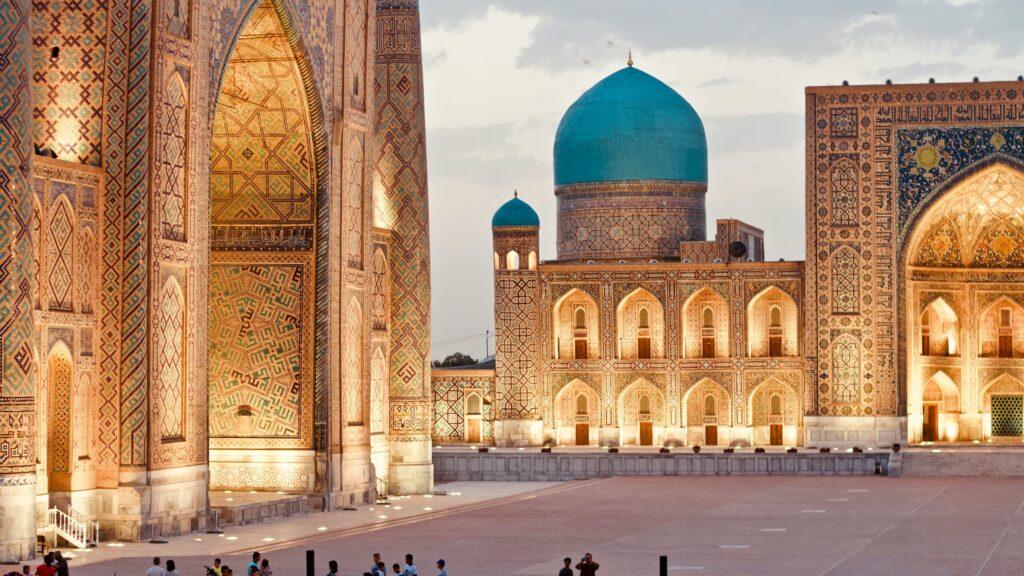 How can I avoid ATM fees in Uzbekistan?
Avoiding ATM fees in Uzbekistan may be challenging, but here are some helpful tips you can use:
Use ATMs at major banks:
When withdrawing cash, look for well-known bank branches, such as the National Bank of Uzbekistan (NBU).
Ask your bank:
Contact your home bank before your trip and inquire about their international ATM fee policies. Some banks have partnerships with foreign banks, allowing you to use certain ATMs without additional fees.
Withdraw larger amounts:
Consider withdrawing larger amounts of cash at once to reduce the number of transactions and associated fees.
Carry cash:
Exchange a significant portion of your cash in Uzbekistan at banks or exchange offices. This way, you can minimise ATM usage and fees.
Check with your bank:
Some banks offer accounts or credit cards with no foreign transaction fees or ATM withdrawal fees. If you travel frequently, it may be worth considering such options.
Look for ATMs in tourist areas:
In popular tourist areas, you may find ATMs that cater to international visitors, which might have lower fees or be part of international ATM networks.
Monitor exchange rates:
Keep an eye on exchange rates when withdrawing cash from ATMs. Some ATMs may offer less favourable rates.
Notify your bank:
Inform your home bank about your travel plans. This can help prevent your bank from flagging your international ATM withdrawals as suspicious activity, which could result in card blocks.
Is life expensive in Uzbekistan?
Life in Uzbekistan is very affordable.
Transportation:
Public transportation, including buses and shared taxis, is inexpensive. However, costs may increase if you opt for private transportation or hire a tour driver.
Entertainment and activities:
Entrance fees to museums, historical sites, and other attractions are generally affordable. Excursions and guided tours may vary in price, so it's advisable to research and plan accordingly.
Shopping:
The cost of everyday items, clothing, and souvenirs can vary, but in Uzbekistan, you can find affordably priced textiles and handicrafts.
While Uzbekistan is relatively affordable for travellers, it's important to plan your budget based on your travel preferences.
How does tipping work in Uzbekistan?
Here's a general guide on how tipping works in Uzbekistan:
Restaurants and cafes:
It's customary to leave a tip of around 5-10% of the bill.
Hotels:
Tipping hotel staff, such as bellhops and housekeepers, a few thousand Uzbekistani som (UZS) is common.
Tour guides and drivers:
A tip of around £4-£8 per day for guides and a similar amount for drivers is a common practice.
Porters:
Porters are often available to assist with luggage at train stations and airports. Tipping them a few thousand UZS per bag is customary.
Street vendors and small services:
Rounding up the bill or offering small change as a token of appreciation is a kind gesture.
Bathhouses (hammams):
Tipping the attendant who provides services is common if you visit a traditional bathhouse. A tip of around 10% of the service cost is a good guideline.
Taxis:
Tipping taxi drivers is a rare practice. You can round up the fare as a convenience.
Etiquette:
When tipping, hand the tip directly to the person rather than leaving it on the table or in the room.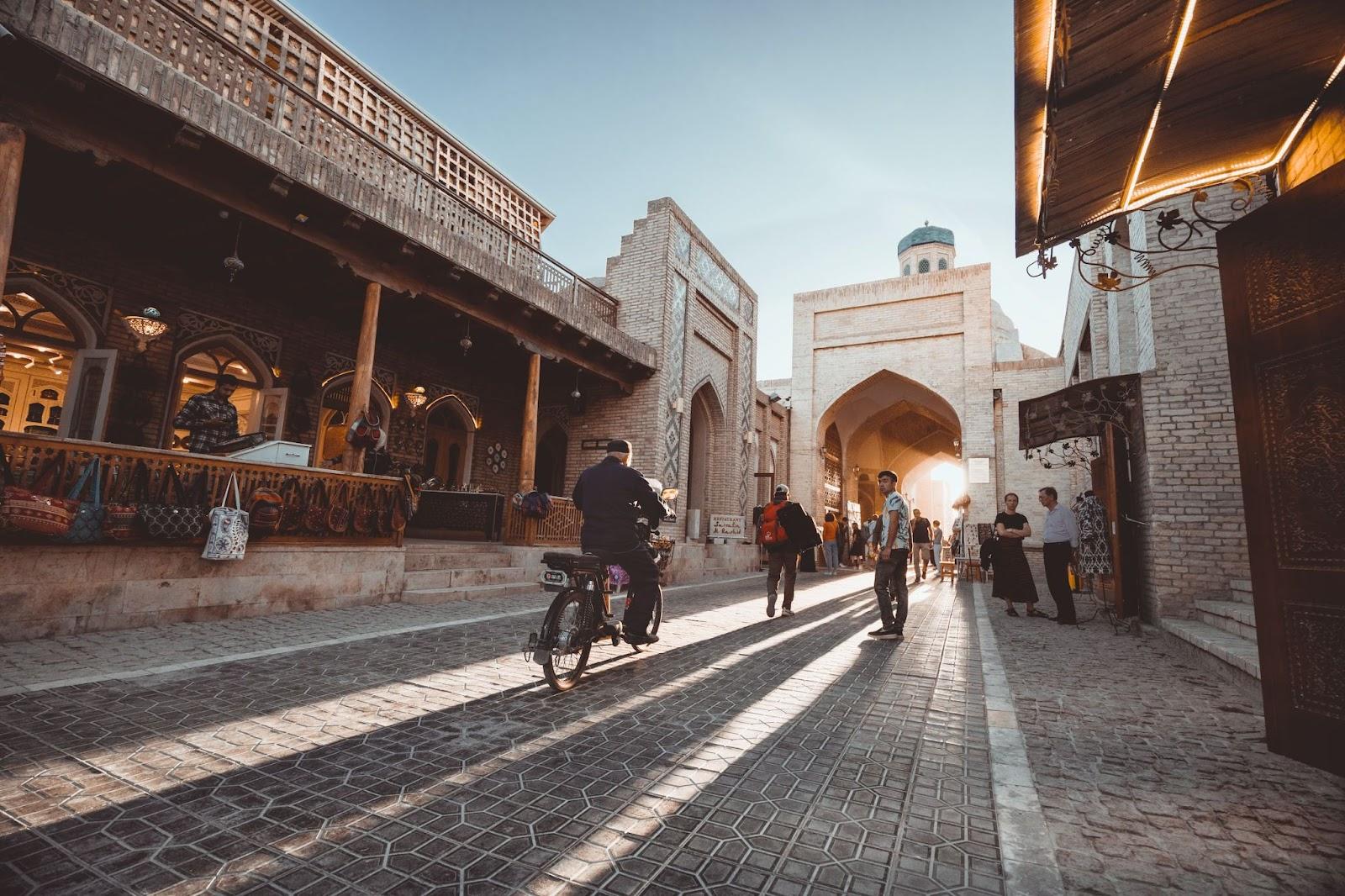 Is it rude not to tip in Uzbekistan?
While tipping is a thoughtful gesture in Uzbekistan, it's not seen as rude to not tip. So, you should feel comfortable following your tipping preferences while respecting local practices.
Is Uzbekistan a cheap country to visit?
Definitely! Uzbekistan is a reasonably priced travel destination. Here's a bit more detail:
Accommodation:
You can find various accommodation options to suit your budget, from budget hostels and guesthouses to mid-range hotels. Even upscale hotels in Uzbekistan are often more affordable compared to Western countries.
Food:
Dining in Uzbekistan is economical, especially if you opt for local restaurants and street food stalls. Traditional dishes like plov (the national dish of Uzbekistan), kebabs, and samsa are delicious and budget-friendly.
Transportation:
Public transportation, including buses and shared taxis, is inexpensive, making it easy to get around cities and towns. Domestic flights within Uzbekistan are also relatively affordable if you plan to cover long distances.
Sightseeing:
Entrance fees to historical sites and museums are usually affordable, allowing you to explore the country's rich history without breaking the bank.
Shopping:
Uzbekistan is famous for its vibrant markets, where you can haggle for souvenirs and local crafts. Prices are generally reasonable, and you can find unique items to take home.
Uzbekistani Currency
Banknotes in Uzbekistan
Wondering what currency is used in Uzbekistan? The official currency is the Usbekistani so'm.
You may find depictions of notable cultural landmarks from Uzbekistan on banknotes.
Cities like Samarkand and Bukhara, known for their historical significance and stunning architecture, have been represented on banknotes.
High inflation has caused the so'm to lose much of its value over time. Along with price rises in Uzbekistan came new banknotes with higher denominations.
Banknotes currently in circulation in Uzbekistan are 1000 so'm, 2000 so'm, 5000 so'm, 10000 so'm, 20000 so'm, 50000 so'm, 100000 so'm, and 200000 so'm.
Uzbek banknotes of 500 and lower so'm have largely been replaced by coins.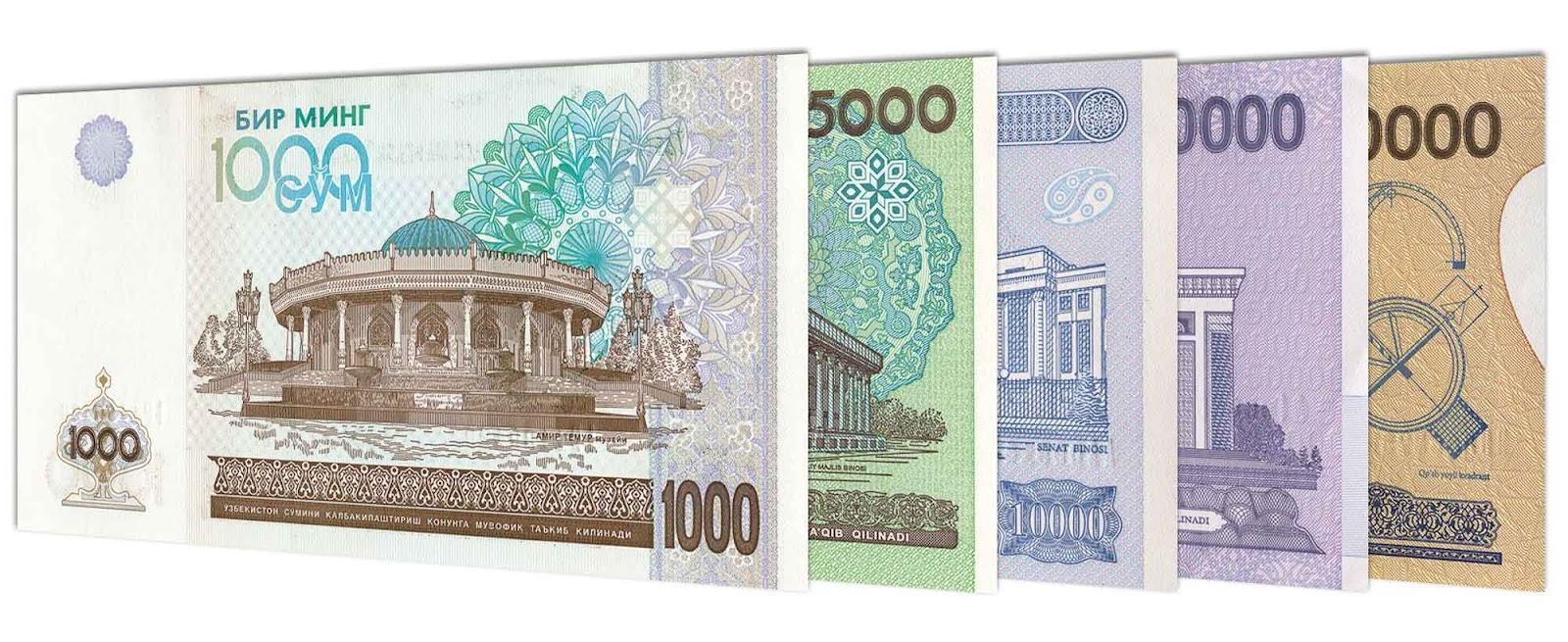 Coins in Uzbekistan
Uzbekistani coins range from 1 so'm to 500 so'm. Uzbekistan's coins come in various denominations, including 1, 5, 10, 25, 50, 100, 200, 500, and 1,000 Uzbekistani som.
The designs of Uzbekistani coins typically feature national symbols, historical landmarks, or cultural elements that reflect the country's heritage. These designs aim to showcase Uzbekistan's rich history and culture.
Uzbekistan's currency import and export regulations
Declaration requirements:
Travellers entering Uzbekistan must declare any amount of foreign currency exceeding 2,000 USD or equivalent in other currencies.
Currency export regulations:
When leaving Uzbekistan, travellers must declare any amount of foreign currency exceeding the equivalent of 2,000 USD or its equivalent in other currencies.
Please note that currency import and export regulations can change, so ensure you are up to date on the latest information before you travel.
Ordering Uzbekistani So'm online.
Order Uzbekistani so'm online and have them delivered fast and securely to your home or office with Royal Mail Special Delivery Guaranteed®. Or pick them up from our travel money shop near Heathrow. Click here to buy Uzbekistani So'm online.
Selling back Uzbekistani so'm
If you have Uzbekistani so'm to sell, follow this link to exchange Uzbekistani so'm to Pounds, click on 'sell currency' and select 'UZS Uzbekistani so'm'. We'll pay good rates for your leftover Uzbekistani so'm.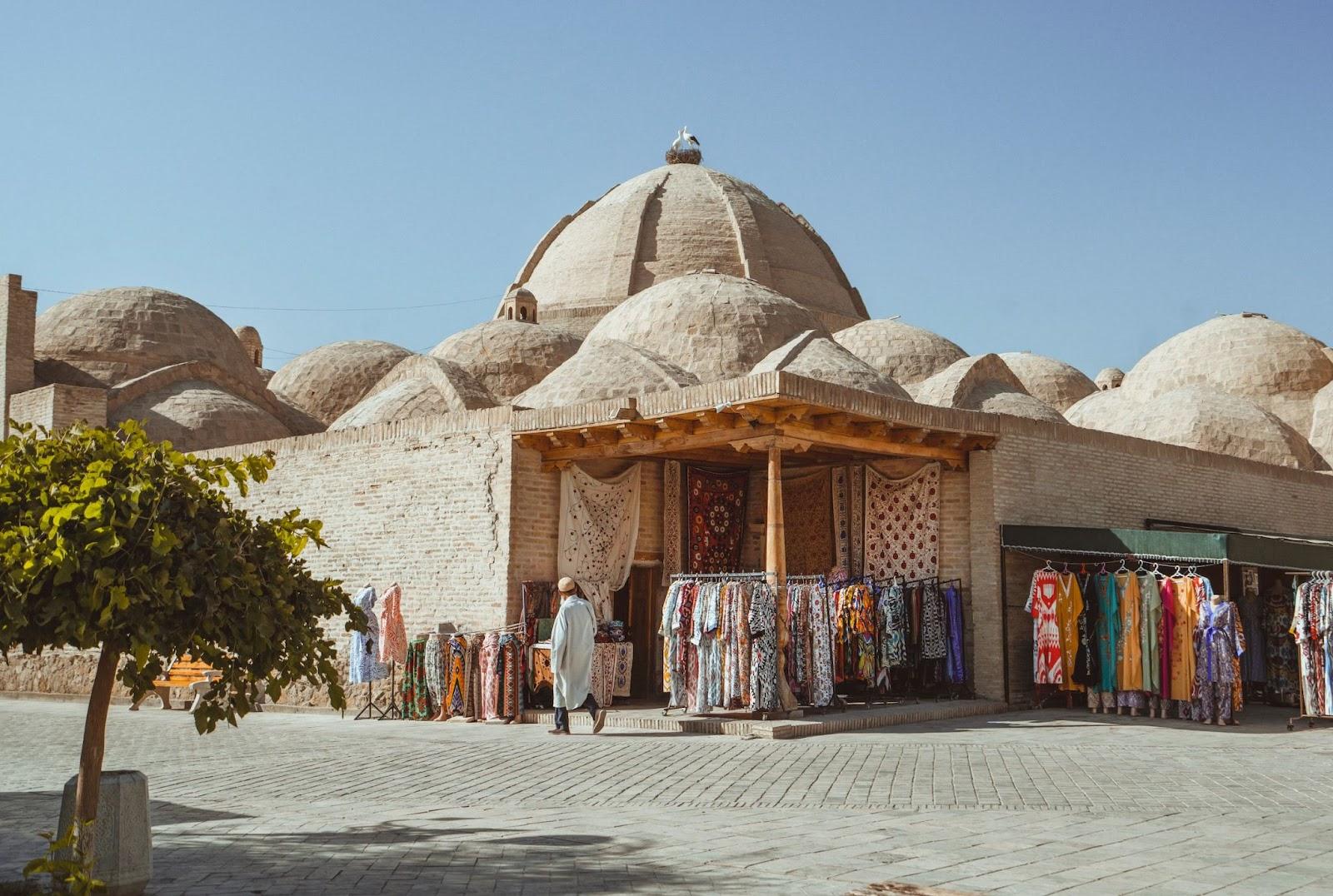 FAQs
Yes, most travellers who visit Uzbekistan need a visa to enter the country. However, there are some exceptions and visa-free regimes in place:
Visa-free regime: 
Uzbekistan has introduced visa-free entry for citizens of several countries for short stays. If you travel to Uzbekistan from the UK with a British citizen passport, you can stay for 30 days without a visa.
E-Visa:
Uzbekistan also offers an electronic visa (e-visa) option for many nationalities, including British citizens. The e-visa allows for a more straightforward and online application process. 
Remember that visa regulations can change, so keep updated on the latest requirements before you travel.
Helpful tip: Ensure your passport is valid for at least six months beyond your planned departure date from Uzbekistan.
Here are some general recommendations:
Routine vaccinations:
Ensure you are up to date on routine vaccines, such as measles, mumps, and rubella (MMR).
Hepatitis A: Travellers to Uzbekistan are often recommended to receive the hepatitis A vaccine, as the virus can be transmitted through unclean food and water.
Typhoid: The typhoid vaccine may be recommended depending on your travel plans and the areas you visit. It is transmitted through unclean food and water.
Rabies: If you plan to spend much time outdoors or in rural areas, consider the rabies vaccine.
Tick-Borne Encephalitis: This vaccine is recommended if your travel plans include extensive outdoor activities in certain rural areas during the tick season (spring and summer).
The best time to travel to Uzbekistan depends on the type of experience you seek. Uzbekistan experiences distinct seasons, and each has its advantages:
Spring (March to May): Spring is a popular time to visit Uzbekistan. It brings blooming gardens and lush landscapes, making it an excellent time for sightseeing and exploring historical sites. 
Summer (June to August): Summers in Uzbekistan can be hot, with temperatures often exceeding 35°C (95°F) or more. The mountain regions, such as Chimgan and Beldersay, offer cooler temperatures and are suitable for outdoor activities.
Autumn (September to November): Autumn is another pleasant season to visit Uzbekistan. The weather cools down, and you can enjoy the festivals and explore the Silk Road cities and outdoor attractions. 
Winter (December to February): You can enjoy winter sports and visit the mountainous areas for skiing and snowboarding. 
Ultimately, the best time to travel to Uzbekistan depends on your preferences!
---

Great competitive rates & friendly & helpful staff. Easy to order online & collect in person or delivery.

Great, fast and reliable service would certainly use again for my travel needs, as the rates are the best around!

This amazing company have gone above and beyond in getting a large amount of a rare currency across the pond to Ireland.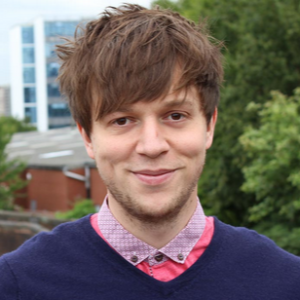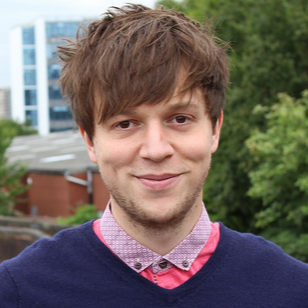 Great rates and really responsive, friendly customer support, will definitely be using Manor FX again.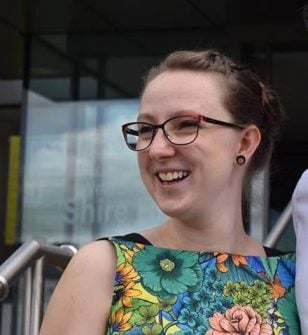 Manor FX gave me a better rate than my bank with great customer service, I highly recommend them.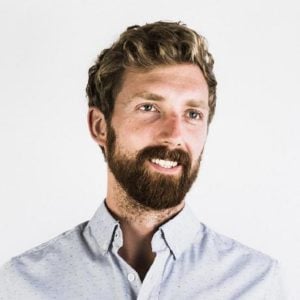 Family run business that's always super helpful. Manor FX's rates are always really good as well!
Get
Uzbekistani So'm
Fast!
Free home delivery over £750

with Royal Mail Special Delivery 1pm

Better rates than the banks