Get
Zambian Kwacha
Fast!
Free home delivery over £750

with Royal Mail Special Delivery 1pm

Better rates than the banks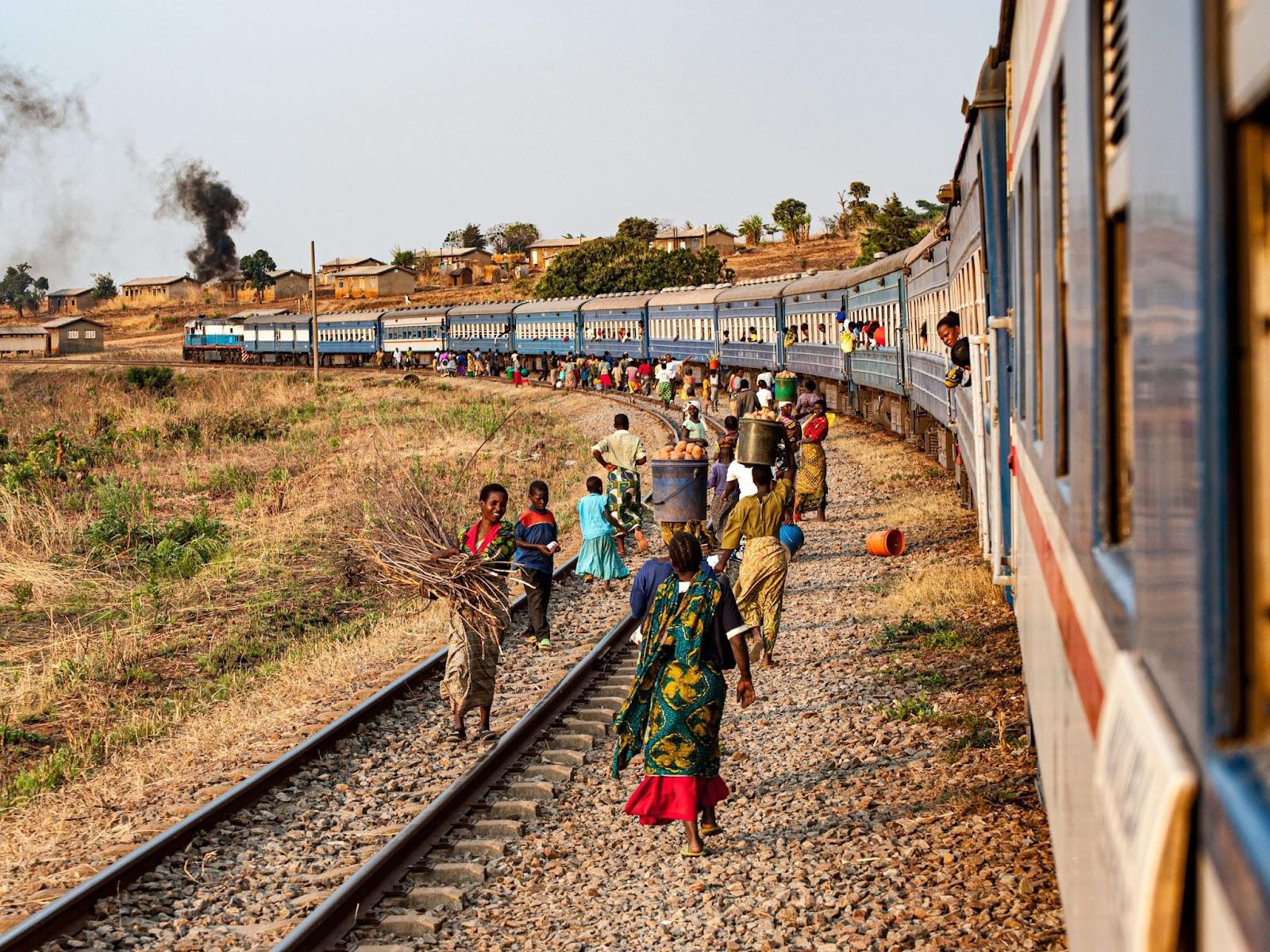 Travelling to Zambia?
Get the best rates for Zambian currency online
Prepare for your trip and buy Zambian currency from Manor FX today. Our amazing exchange rates mean you'll get more ZMW cash to spend. We'll deliver your Zambian Kwacha banknotes securely to your home or workplace.
Or you can pick them up from our bureau near Heathrow. Manor FX provides speedy delivery times and a fuss-free online ordering process for your Zambian kwacha travel money.
Zambian travel money:
Get ready to explore Zambia. This South African country is famous for national parks, safaris and Victoria Falls, one of the seven wonders of the world.
Here are some useful facts about cash and card payments and the currency of Zambia.
Where can you get Zambian kwacha?
To exchange your British pounds for Zambian kwacha, you'll normally need to use a currency exchange bureau. This is because it's not a currency carried by most banks.
You can find currency exchange bureaus in many cities and in airports. But beware of using bureau de changes in airports. Although they're convenient, their high commission will often hurt your wallet as they offer less favourable exchange rates.
Online exchange services are now offering a more convenient way to get your travel money. Some online platforms (like ours!) allow you to order hard-to-find foreign currency for delivery to your door.
Are you planning a trip to Zambia through a travel agent? If so, they may also offer currency exchange services as part of their travel packages.
It's good practice to compare exchange rates. Even when looking for less commonly available currencies to ensure you're getting the best deal.
Also, consider how fees or commissions may bump up the cost of your currency exchange.
How much is 1 pound to 1 kwacha?
As of August 2023, £1 was equal to 25.5 kwacha. That means that 1 Zambia kwacha = £0.40.
Can I buy Zambian kwacha in the UK?
Absolutely! If you want to buy Zambian kwacha before you travel, we're happy to let you know that you can.
Because the Zambian kwacha is a minor currency, it's not as widely available as euros or US dollars. You'll need to seek out specialist bureau de changes to find out who has kwacha in stock.
Handy tip: Look no further! Reading this, you've already found the currency provider with the best exchange rates for your Zambian travel money – us!
Should I exchange money before I travel to Zambia?
Yes. Exchanging money before you travel to Zambia is a good idea. It ensures you'll have some local currency in your pocket right from the start to help you navigate those first steps.
Cash is a must-have for anyone travelling outside the main tourist areas of Zambia. Exchanging money before you travel also ensures your peace of mind and convenience. You'll have cash ready for taxis, snacks, and small purchases as soon as you land.
You'll also have no need to worry about finding a currency exchange right away. You can focus on settling in without hunting for an exchange spot.
What is the best currency to take to Zambia?
The Zambian kwacha (ZMW) because it's the most widely accepted and used currency in Zambia. You'll have absolutely no trouble using it for all your expenses. Using the local currency makes transactions smoother, and you won't have to worry about exchange rates.
You can also take some US Dollars (USD). While the kwacha is king, some popular tourist areas, lodges, and some shops accept USD. If you decide to bring USD, make sure they're newer bills and in smaller denominations for better acceptance.
A mix of ZMW and a bit of USD can be a smart strategy. ZMW for everyday expenses and USD for larger payments or emergencies.
Can I use my bank card in Zambia?
Yes. You can use your bank card in Zambia. International hotels, shopping malls, supermarkets and chain restaurants fine accepting most major debit and credit cards (Visa, MasterCard, etc.)
Top tips: Check with your bank before you travel to make sure your card will work in Zambia. Also, let them know you're travelling to avoid any unexpected hiccups.
And be mindful that payments in Zambia often come with a fee of 5% to cover bank charges.
Here are some other things for you to consider when using your bank card in Zambia:
ATMs:
ATMs are common in cities and towns. They're a convenient way to withdraw Zambian kwacha.
ATM withdrawals in Zambia will be subject to additional costs, including currency conversion fees. (Your bank's ZMW to GBP exchange rate may be poor – this is how banks make money.)
Remember that some ATMs might have withdrawal limits, so plan accordingly.
Currency Conversion:
When using your card, you'll usually get the option to pay in local currency (kwacha) or your home currency (British pounds). Opt for local currency to get a better exchange rate.
Fees:
Check with your bank about international transaction fees and ATM withdrawal fees. These fees can add up, so it's good to know what to expect.
Cash is King in Rural Areas:
While cards are handy in urban areas, more remote or rural places might prefer cash.
Chip-and-PIN Cards:
Many card machines in Zambia use the chip-and-PIN system. So make sure your card has a chip and you know your PIN.
Whether shopping for local crafts in Lusaka or indulging in a wildlife adventure, your bank card can be a trusty ally. Just keep these points in mind, and you're all set for a wonderful Zambian journey!
Do you need cash in Zambia?
Yes. We recommend that you take cash with you on your trip to Zambia. If you plan to travel beyond the main cities, you'll need cash to pay for most transactions. This includes buying fuel and paying for safari trips.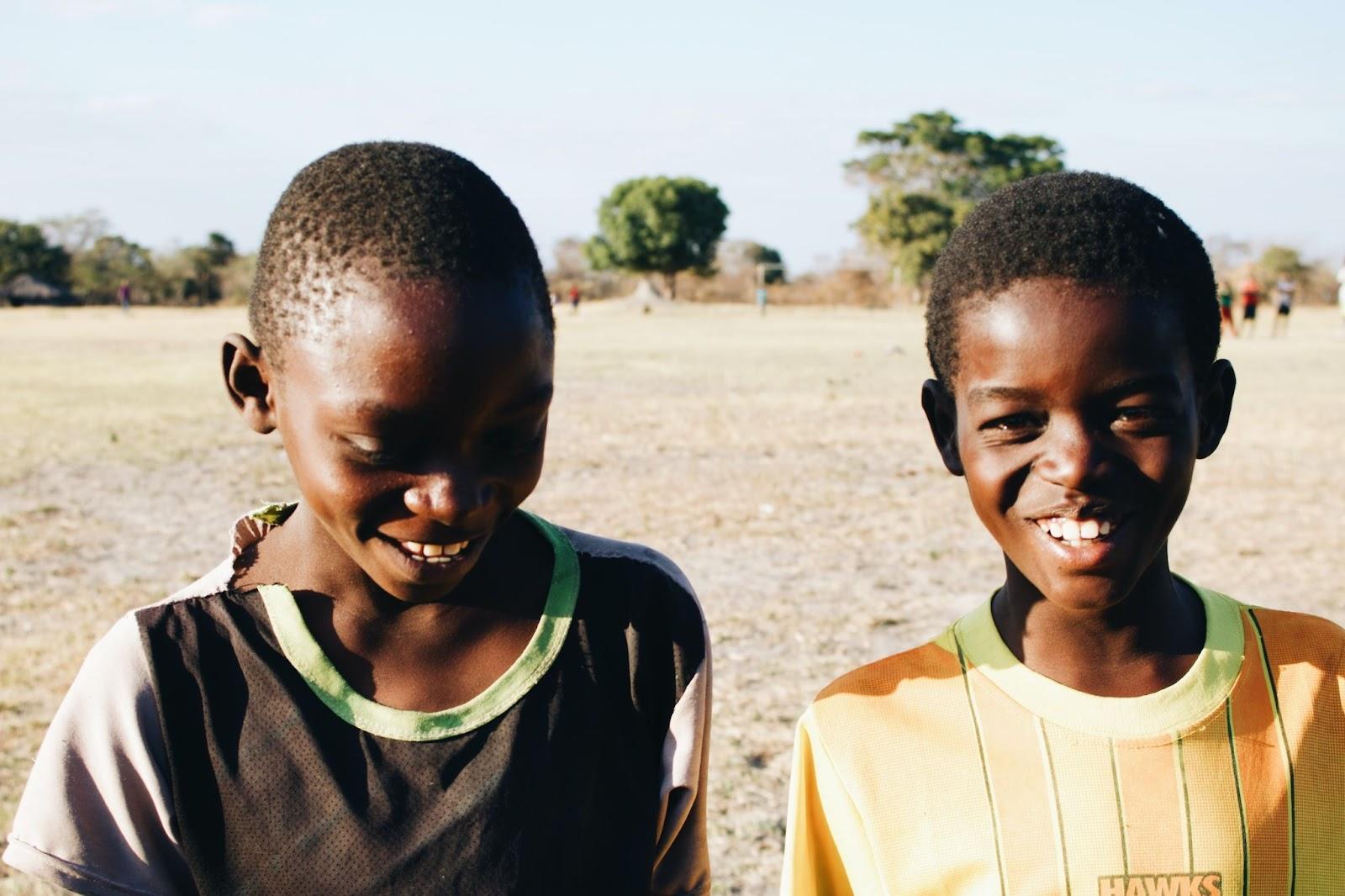 Is Zambia cheap or expensive?
Prices in Zambia are significantly lower than prices in the UK. The average cost of living in Zambia is 52% lower than the cost of living in the UK.
Here are a couple of quick comparisons for you:
A coffee in a cafe in Lusaka costs around 35 ZMW. (£1.40)
A three-course meal in a mid-range restaurant costs approximately 565 ZMW. (£23)
Zambia can offer a range of experiences for different budgets, so let's break it down:
Affordable adventures:
Compared to some Western countries, Zambia can be quite affordable, especially when it comes to accommodation, food, and local transport.
Street food and local markets can offer delicious meals at reasonable prices.
Public transport is generally inexpensive, though it might not be as extensive in the UK
Mid-range magic:
If you're aiming for more comfort, mid-range accommodation and dining awaits you in major cities and popular tourist areas.
Entrance fees for national parks or guided tours might make up a large part of your budget. But the experiences are well worth it!
Splurge-worthy safaris:
Seeking luxury and top-tier experiences? Zambia has high-end lodges and safari options that provide exceptional service and breathtaking wildlife encounters.
Here are a few tips to manage your budget:
Research and plan ahead to get an idea of prices for accommodations, activities, and meals.
Consider all-inclusive packages if you're planning a safari. They might seem expensive at first, but they often include accommodation, meals, activities, and even transportation within the package.
Remember, just like anywhere else, your budget in Zambia depends on your choices and preferences.
How does tipping work in Zambia?
There is no formal tipping culture in Zambia. Most locals don't leave a tip, and the country isn't a big tourist hub yet. If you like the service, you can leave a tip, of course.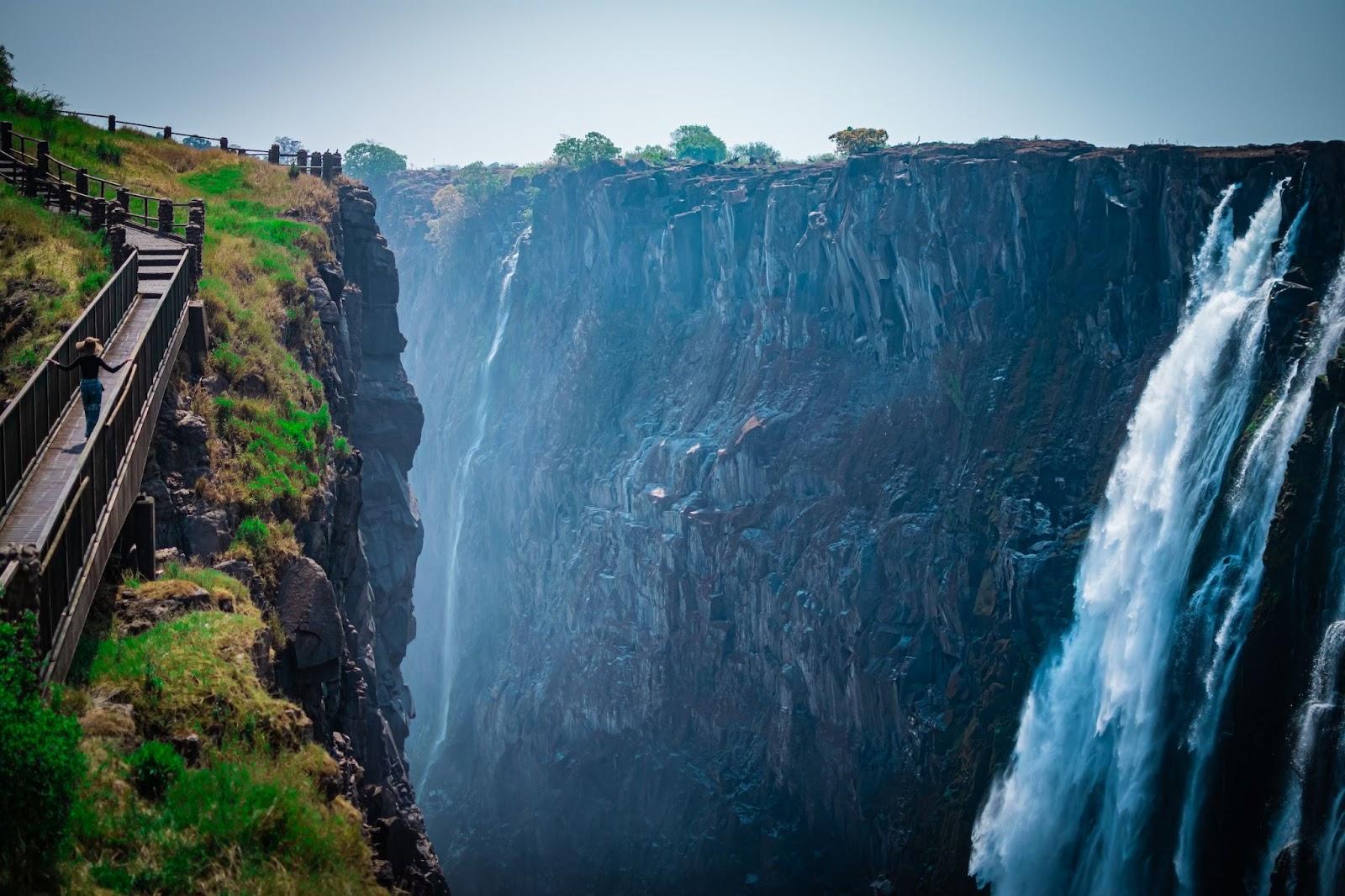 Zambian Currency:
Banknotes in Zambia
The Zambian Kwacha went through a reform in 2012. The old Kwacha (ZMK) became obsolete, and the New Kwacha (ZMW) came into force. One new kwacha equals 1000 old kwachas, dropping three zeroes from the banknotes.
Make sure that you only accept Zambian Kwacha banknotes dated 2012 and later. Don't accept the high denomination banknotes of the old series (1992 to 2012).
If your banknote is from 2012, ensure that the amount shown is not more than 100 kwacha. This is the highest denomination in Zambian money today.
Any banknotes of more than 100 kwacha or any banknotes dated before 2012 are old Zambian kwacha banknotes and are worthless. The Zambian kwacha banknotes in use are 2, 5, 10, 20, 50 and 100 ZMW.
Zambian banknotes showcase vibrant colours and artwork.
Some banknotes feature images of Zambia's remarkable wildlife, including elephants, lions, and birds. These animals reflect the country's biodiversity and conservation efforts.
Zambian banknotes also pay tribute to the country's diverse ethnic groups and traditions. Some notes depict scenes of daily life and cultural rituals, celebrating the unity within diversity.
Some banknotes commemorate Zambia's history and notable figures. Political leaders and important milestones offer a sneak peek into the country's journey.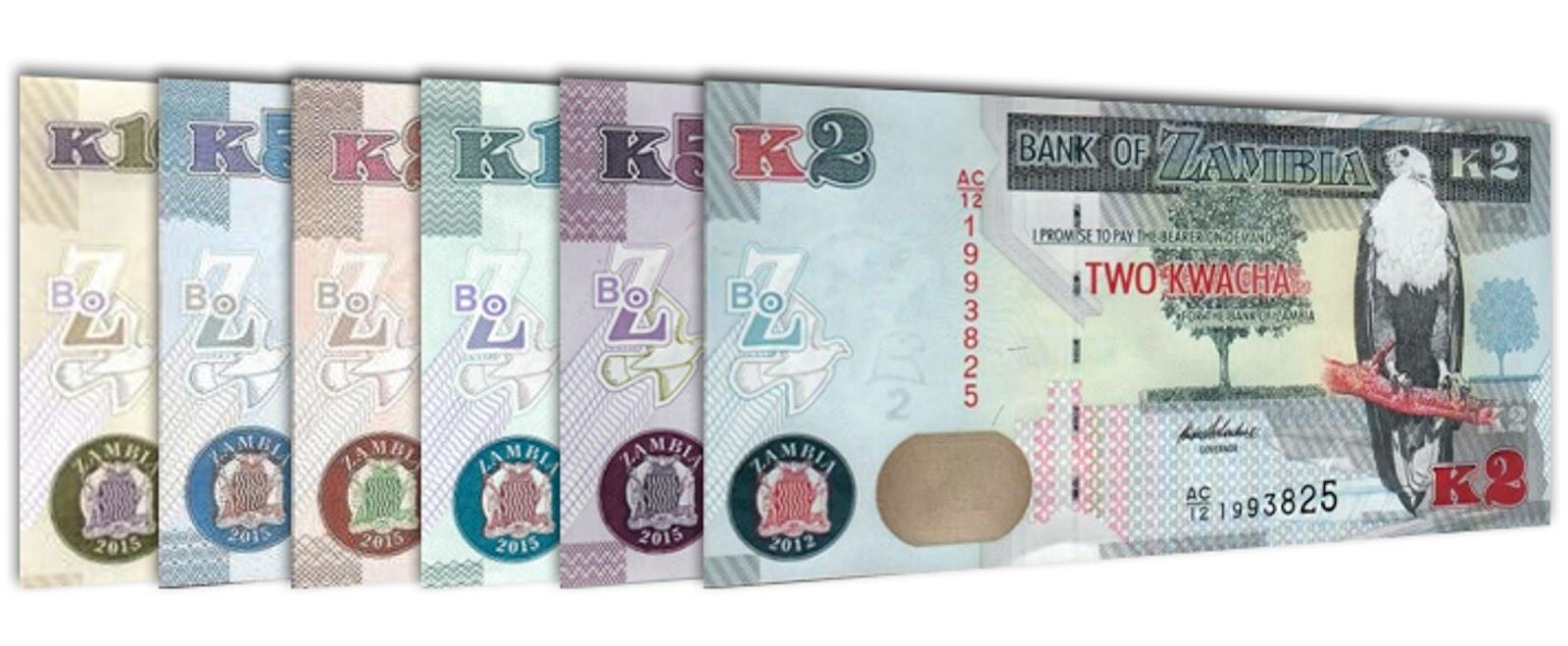 Coins in Zambia
There are four coins currently in circulation. These are; 5 Ngwee, 10 Ngwee, 50 Ngwee and 1 kwacha. There are 100 ngwee in 1 kwacha. Zambian coins are little pieces of the country's culture and history.
Many Zambian coins feature images of the country's fascinating wildlife. You might spot graceful antelopes, majestic elephants, or the colourful crested crane.
Zambia's national emblems, like the African fish eagle and the national flower (the Bougainvillea), often appear on these coins.
Some coins showcase traditional Zambian patterns and symbols, offering a glimpse into the vibrant tapestry of the country's diverse cultures.
Using coins in Zambia can be a chance to interact with locals in markets and shops. It's a small gesture that can lead to big smiles. Zambian coins are also delightful keepsakes of your journey.
Zambia's currency import and export regulations
There are no restrictions on the amount of foreign or domestic currency you can import or export into or from Zambia. You must make a declaration when travelling with currency worth $ 5,000 US dollars or more. You need to declare both on arrival and on leaving Zambia.
Ordering Zambian kwacha online
Order your Zambian Kwacha online. We'll deliver them fast and securely to your home or office with Royal Mail Special Delivery Guaranteed®.
Live locally? You can pick your currency up from our travel money shop near Heathrow. Click here to buy Zambian kwacha online.
Selling back Zambian kwachas
If you have Zambian kwacha to sell, follow this link to exchange Zambian kwacha to pounds. Then click on 'sell currency' and select 'ZMW Zambian kwacha'. We'll pay you good rates for any leftover Zambian kwacha.
FAQs
Yes, if you're a British citizen, you'll typically need a visa to enter Zambia. Luckily, Zambia offers a convenient e-visa system that allows you to apply online before you travel.
Here's what you need to know:
The e-visa system is a user-friendly way to obtain your visa electronically. You can apply from the comfort of your home; there is no need to visit the embassy.

It's a good idea to apply for your e-visa a few weeks before your journey. This gives you plenty of time in case there are any hiccups.

Zambia offers various types of visas, including single-entry, double-entry, and multiple-entry options. Choose the one that suits your travel plans.

Check the validity period of your e-visa. It's usually valid for a specific number of days from the entry date.

Ensure your passport is valid for at least six months from your planned entry into Zambia.

The e-visa allows you to enter the country via major airports and border crossings.
Remember, visa requirements can change. Double-check the latest information on the official Zambian government website or contact their embassy in the UK for up-to-date travel advice.
There are several vaccines that both the CDC and WHO recommend.
Hepatitis A and B. Both are a good idea. You could come into contact with food and water containing contaminants. Or engage in activities exposing you to bloodborne diseases.

Typhoid. Especially if you're planning to eat and drink outside of well-established restaurants and hotels.

Yellow fever. If you're travelling to Zambia from a country with a risk of yellow fever transmission, you'll need a yellow fever vaccination.

Malaria. Zambia is within a malaria-prone area. Taking precautions against malaria is essential. Chat to your doctor for advice on anti-malarial medication.

Cholera. A cholera vaccination could be wise depending on the time of year and the region you'll be visiting.

Rabies. If you plan on spending time with local wildlife, getting a rabies vaccine is a good idea.

Routine Vaccinations. Ensure your routine vaccinations are up-to-date. These might include measles, mumps, rubella, diphtheria, tetanus, and whooping cough vaccinations.
It depends on what you hope to see and get out of your holidays to Zambia.
Dry Season (May to October):
Best for Wildlife: The best time to visit Zambia, especially for wildlife enthusiasts. Animals gather around water sources, making them easier to spot during game drives.

Pleasant Weather: The weather is cooler and more comfortable, with clear skies and sunny days.

People sometimes call the dry season safari season or peak season.
Wet Season (November to April):
Lush Landscapes: This season brings lush, green landscapes and blossoming flora. It's a beautiful time for birdwatching as migratory birds arrive.

Emerging Wildlife: Some parks might be challenging to navigate due to heavy rains. But this is when newborn animals are around, and the scenery is truly captivating.
Shoulder Seasons (April and November):
These months mark the transition between the wet and dry seasons. You might get the best of both worlds – vibrant greenery and a chance to see wildlife.
Remember, reading up on the regions you plan to visit is essential. Conditions can vary a lot during the seasons in Zambia. 
Also, if you're visiting Victoria Falls, the water flow varies throughout the year, so bear that in mind.
Whatever your reason for travelling to Zambia, there's a season that's perfect for you. 
Zambia is generally safe for tourists. It offers a warm and welcoming atmosphere for visitors.
Ensure at least six months of validity on your passport from your planned entry into Zambia.
Here are some of the best places to visit in Zambia:
Victoria Falls: A must-see! The majestic Victoria Falls is one of the world's most famous waterfalls. Witnessing the sheer power and beauty of "The Smoke that Thunders" is an unforgettable experience.

South Luangwa National Park: Calling all wildlife lovers! This park has incredible game-viewing opportunities, especially walking safaris. Get up close to elephants, lions, and other magnificent creatures.

Lower Zambezi National Park: This park offers a more remote safari experience. Canoe safaris, boat trips, and stunning landscapes along the Zambezi River. Keep an eye out for elephants bathing!

Kafue National Park: One of Africa's largest national parks, Kafue offers diverse wildlife and landscapes, from grassy plains to dense woodlands. It's a paradise for birdwatchers, too.

Lusaka: The capital city is a hub of culture and history. Check out local markets and art galleries, and enjoy the city's vibrant atmosphere.

Lake Kariba: The world's largest man-made lake offers breathtaking sunsets and water-based activities like fishing and houseboat cruises.

North Luangwa National Park: For an authentic wilderness experience, this park is a hidden gem. It's less developed and offers a more rugged and remote safari adventure.

Livingstone: The town near Victoria Falls is an excellent base for exploring the falls. It offers a variety of adventure activities like bungee jumping, white-water rafting, and helicopter rides.

Bangweulu Wetlands: A paradise for bird enthusiasts, these wetlands are home to rare species like the shoebill stork.

Liuwa Plain National Park: Witness the second-largest wildebeest migration in Africa.
Zambia has something for everyone, whether you're an adventurer, wildlife enthusiast, or culture seeker. Each destination has its unique charm and will leave you with unforgettable memories.
Nshima: It's a starchy porridge made from maize and served in a doughy consistency. You'll often find it alongside flavorful sauces and protein.

Relishes: Zambian meals are often accompanied by relishes. These can include vegetables, fish, meat, or legumes cooked with various spices and flavours.

Ifisashi: A popular dish made from peanuts and vegetables cooked in a thick sauce. It's rich, satisfying, and packed with nutrients.

Bream Fish: Zambia's rivers provide an abundance of bream fish, a delicacy often grilled, fried, or cooked in a flavorful sauce.

Chikanda: Also known as African polony or African sausage, it's a unique dish made from pounded groundnuts and wild tubers.

Vitumbuwa: For a sweet treat, try these deep-fried, fluffy dough balls. They're a popular street food.
Zambian food is a delightful mix of flavours and textures that reflect the country's culture and resources. From hearty stews to tasty snacks, you're in for a culinary adventure that'll surely leave you craving more. 
---

Great competitive rates & friendly & helpful staff. Easy to order online & collect in person or delivery.

Great, fast and reliable service would certainly use again for my travel needs, as the rates are the best around!

This amazing company have gone above and beyond in getting a large amount of a rare currency across the pond to Ireland.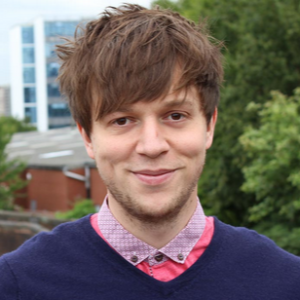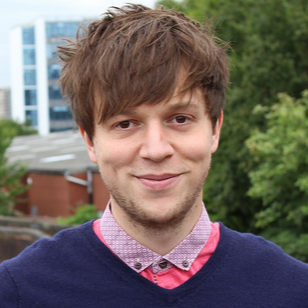 Great rates and really responsive, friendly customer support, will definitely be using Manor FX again.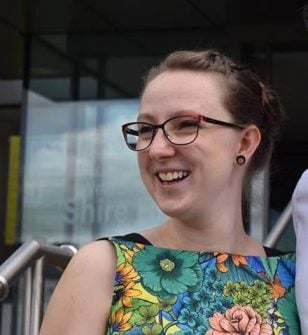 Manor FX gave me a better rate than my bank with great customer service, I highly recommend them.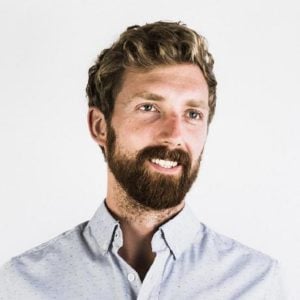 Family run business that's always super helpful. Manor FX's rates are always really good as well!
Get
Zambian Kwacha
Fast!
Free home delivery over £750

with Royal Mail Special Delivery 1pm

Better rates than the banks