Get
Ugandan Shillings
Fast!
Free home delivery over £750

with Royal Mail Special Delivery 1pm

Better rates than the banks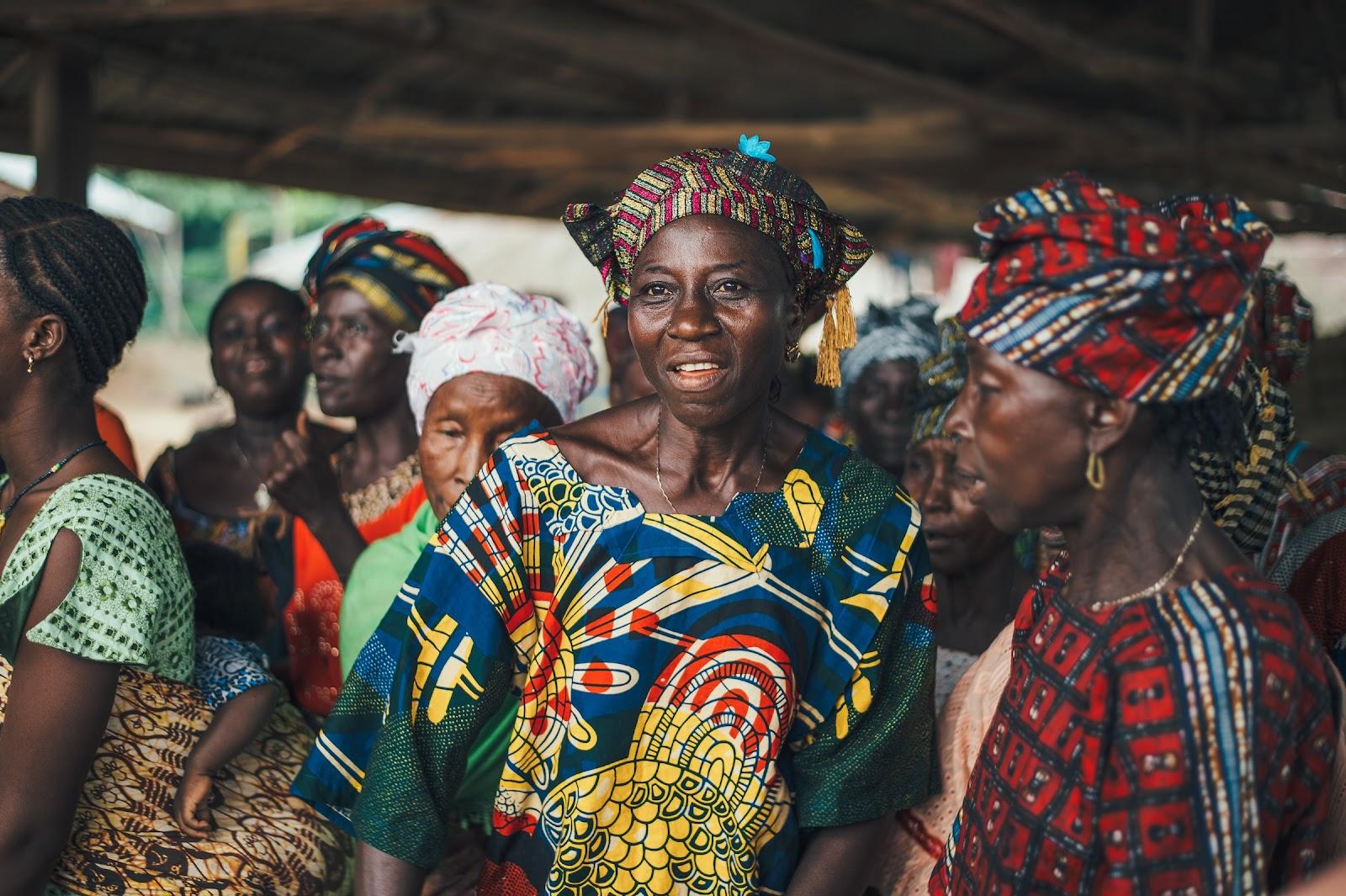 Travelling to Uganda?
Get the best rates for Ugandan currency online
Prepare for your excursion to Uganda and Order your Ugandan shillings at Manor FX today.
Our great exchange rates mean you'll have more UGX cash to spend. Have your Ugandan shilling banknotes delivered securely to your home or office, or pick them up from the Manor FX bureau near Heathrow.
Manor FX offers fast delivery times and a fuss-free online ordering process for your Ugandan shilling travel money.
Ugandan travel money:
Are you preparing for your adventure through the Bwindi Impenetrable Forest, home to nearly half the world's remaining mountain gorillas? Then here are some useful insights about using cash and cards for payments in Uganda.
Where can you get Ugandan shillings?
Buying Ugandan shillings (UGX) in the UK might be a bit more challenging as not all foreign exchange offices or banks in the UK offer this exotic currency.
If you're looking to get your hands on some Ugandan shillings, we offer great rates at our bureau de change in Datchet. Benefit from free home delivery on orders over £750 or pick up your Ugandan shillings in-store.
Can you buy Ugandan shillings in the UK?
Yes! you can buy Ugandan shillings in the UK, but just keep in mind that the Ugandan shilling is a minor currency. It's a good idea to plan ahead and check with different exchange services to find the best rates and availability.
Save yourself a trip to a bureau de change and purchase your travel money today. Make the most of our fast and secure home delivery and get your Ugandan shillings delivered with Royal Mail Special Delivery.
Should I exchange money before I travel to Uganda?
Yes! Having local currency on hand is a good idea when traveling to Uganda. While you can exchange money upon arrival, it might be convenient to exchange some cash before you go. This way, you'll have Ugandan shillings for immediate expenses like transportation and small purchases.
What is the best currency to take to Uganda?
Bringing a mix of local and foreign currencies is a good idea when heading to Uganda.
Although the official currency of Uganda is the Ugandan shilling, the US dollar (USD) is the most widely accepted.
Using US dollars to pay for a safari in Uganda is common and often convenient. Many safari operators, lodges, and tourist-related services in Uganda accept US dollars as payment.
It's a good idea to check with the specific safari company you plan to use and confirm their accepted payment methods.
Friendly reminder: Remember to bring newer, clean, and crisp US dollar bills, as some places in Uganda may not accept damaged or old bills.
Euros and British Pounds might be accepted at larger hotels, tourist areas, and certain businesses catering to international visitors. However, it is more common to accept US dollars.
Having Ugandan shillings for local expenses and US dollars for larger transactions and tours is a good idea to ensure a stress-free trip.
It's best to check with the places you plan to visit and see which currencies they accept.
Can I use my bank card in Uganda?
Yes. You can use your bank card in Uganda. Most places in urban areas accept major credit and debit cards like Visa and Mastercard.
However, Uganda is still very much a cash-based economy. It's better and safer to pay either in US dollars or Ugandan shillings when visiting rural areas or taking a safari trip.
Helpful tip: Before your jet off to Uganda, or any East African country, it's a good idea to contact your bank about your travel plans. Also, remember to check any fees that might apply for international card use.
Do you need cash in Uganda?
While places in Uganda accept card, cash payment is preferable in UGX or USD. You can use Euros or Pounds sterling banknotes in the tourist areas in Kampala and near Lake Victoria, but at a worse exchange rate than US dollars.
Having Ugandan shillings on hand can be helpful when visiting smaller towns, local markets, or remote areas of the country.
Helpful reminder: Bring clean 50 USD and 100 USD notes from the newest series. It's also great to bring small denominations of Ugandan shillings, as it can be challenging to get change for larger bills in some places.

Remember to convert your leftover US dollars and Ugandan shillings to GBP once you return from your travels.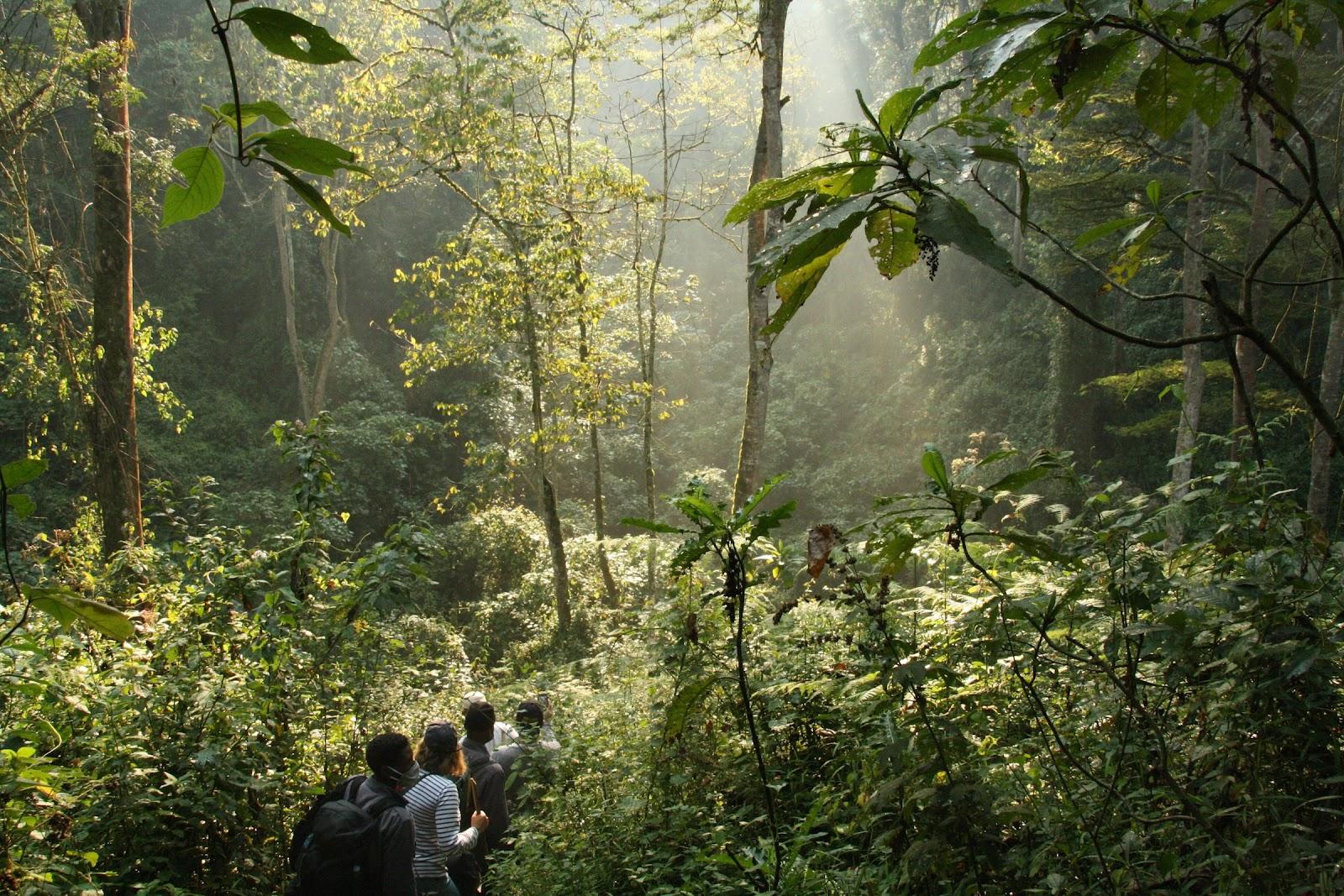 Is it better to use cash or a credit card in Uganda?
When it comes to using cash or credit cards in Uganda, having a mix of both can be handy. Credit cards are useful in bigger cities and tourist areas, making them convenient for larger expenses like accommodations and meals.
However, having some Ugandan shillings is perfect for small purchases, local markets, tips, and places that might not accept cards. Cash could be a lifesaver, especially if you're venturing into more rural or remote areas.
So, the key is balance! Use your credit card for convenience, but keep some cash for those charming, off-the-beaten-path moments.
How much money do you need per day in Uganda?
On average, budget travelers might aim for around 120,000-190,000 UGX, around £25 to £40, per day for basic expenses like food, transportation, and accommodation.
A mid-range traveller's budget is around 405,000 UGX, equivalent to £85 daily. This is enough to cover your day-to-day needs, including a budget of 110,000 UGX, around £23, for daily meals, and 76,000 UGX, around £16, for local transportation.
Remember, these are just rough estimates, and your expenses can differ based on your personal choices. It's always a great idea to have a little extra for unexpected surprises and experiences.
How can I avoid ATM fees in Uganda?
Here are a couple of useful tips to avoid ATM fees in Uganda.
Choose the Right ATM: Look for ATMs linked with major banks to minimise fees. These might offer better exchange rates.
Withdraw Larger Amounts: Take out larger amounts at once. This way, you'll reduce the number of transactions and fees.
Check with Your Bank: Some banks have partnerships with Ugandan banks that allow you to use certain ATMs without fees. Check if your bank offers this option.
Notify Your Bank: Inform your bank about your travel plans to Uganda. This can prevent any additional fees.
Use Cashback Options: Some stores or businesses might offer cashback when you make purchases with your card, allowing you to avoid ATM fees.
Research Fees: Before traveling, research the specific fees your bank might charge for international withdrawals. This way, you'll know what to expect.
Is life expensive in Uganda?
Life in Uganda is generally more affordable compared to many Western countries. Everyday essentials like food, transportation, and accommodations can be quite budget-friendly, making Uganda an attractive destination for travelers and expats.
Prices in Uganda are much cheaper than prices in the UK. Uganda's overall cost of living is an astonishing 55% lower than in the UK.
You can expect to pay around £1.20, equivalent to around 5720 UGX, for a coffee in a cafe in Entebbe.
You'll often find that your money goes a bit further in Uganda. So, if you plan a visit, you'll enjoy a cost-effective and memorable experience.
How much does a meal in Uganda cost?
In Uganda, the cost of a meal can vary depending on where you eat. If you're dining at a street food stall, you can expect to pay around 7,000 UGX, equivalent to £1.50, for a tasty and satisfying meal.
A 3-course meal for two people in a mid-range restaurant will cost around 100,000 UGX, equivalent to £21, offering a wider range of food.
Of course, these are just approximate figures, and the cost can vary based on your preferences and location. But rest assured, you'll find a range of delicious options that won't break the bank!
How does tipping work in Uganda?
There isn't a tipping culture in Uganda. While not always mandatory, it's certainly a nice gesture. Here's a simple guide to tipping when in Uganda:
Restaurants: Leaving a tip of around 5-10% of the bill is a kind way to acknowledge the service. Some places might include a service charge, so double-check your bill.
Guides and Drivers: If you're on a tour or safari, it's common to tip guides and drivers. Depending on the length and quality of the service, consider tipping around $5 to $10 USD per person per day.
Hotels: Leaving a small amount for housekeeping or bellhops (around $1 to $2 USD) is a great way to show gratitude.
Taxis: Tipping taxi drivers isn't a strict rule, but giving a small amount is a nice gesture.
Porters: At airports or hotels, if someone helps with your luggage, a tip of about $1 to $2 USD is thoughtful.
Is it rude not to tip in Uganda?
While tipping is appreciated in Uganda, it's not rude if you don't decide to tip. People understand that tipping customs can vary from place to place.
If you've received excellent service and want to show gratitude, leaving a tip is a nice gesture.
Is Uganda a cheap country to visit?
Absolutely! Uganda is a budget-friendly travel destination. Compared to many Western countries, Uganda's cost of living and travel expenses can be quite affordable.
Accommodations, meals, transportation, and activities often come at reasonable prices, allowing you to stretch your travel budget without compromising experiences.
Whether exploring stunning landscapes, encountering wildlife, or diving into the vibrant culture, Uganda offers excellent value for your money.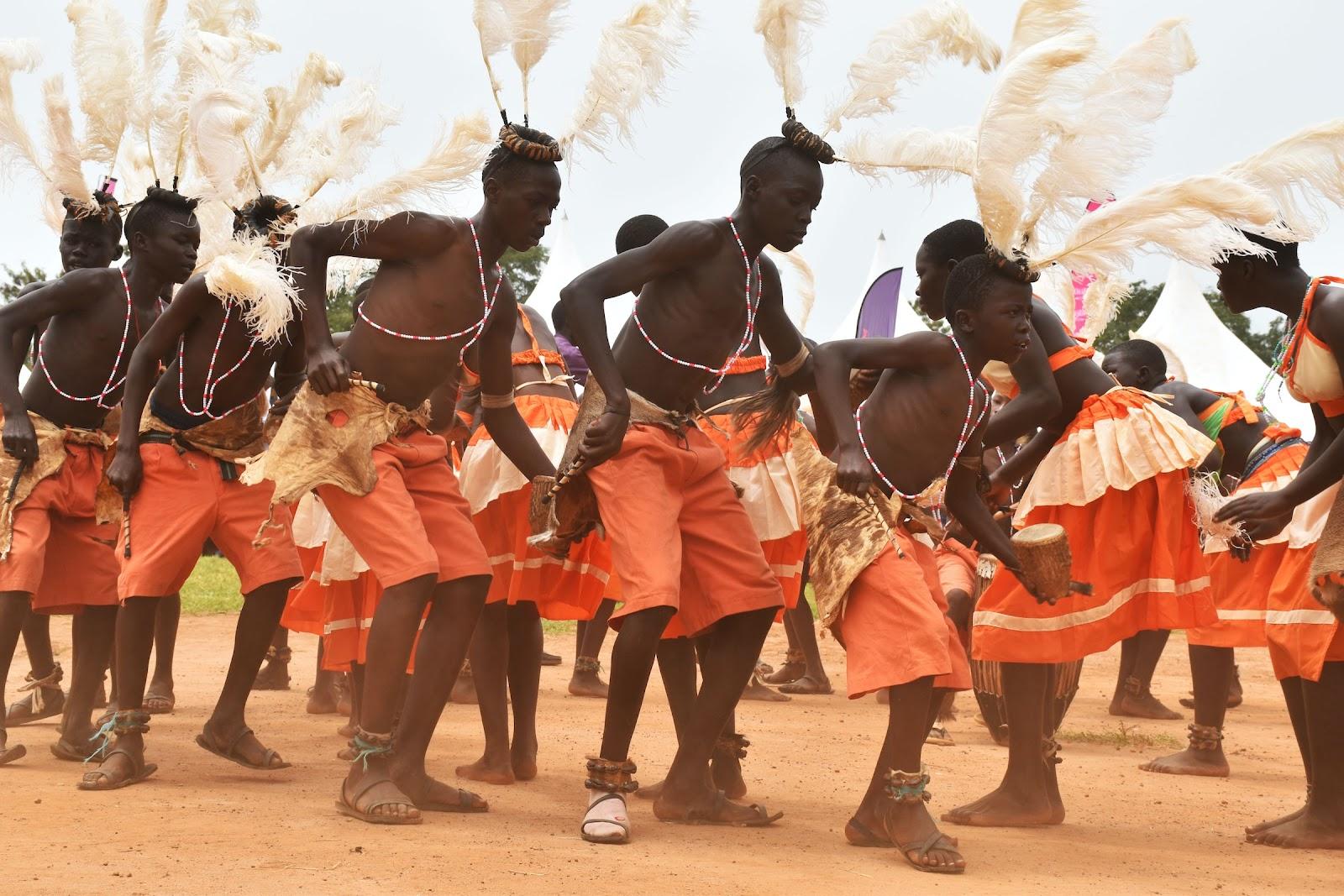 Ugandan Currency:
Banknotes in Uganda
The banknotes in Uganda are the 2010 series issued by the Bank of Uganda. Older banknotes are no longer in circulation.
The Ugandan Shilling banknotes in circulation are 1,000 shillings, 2,000 shillings, 5,000 shillings, 10,000 shillings, 20,000 shillings, and 50,000 shillings UGX.
The banknotes are thoughtfully designed, showcasing the National Independence Monument in Kampala and the country's natural surroundings.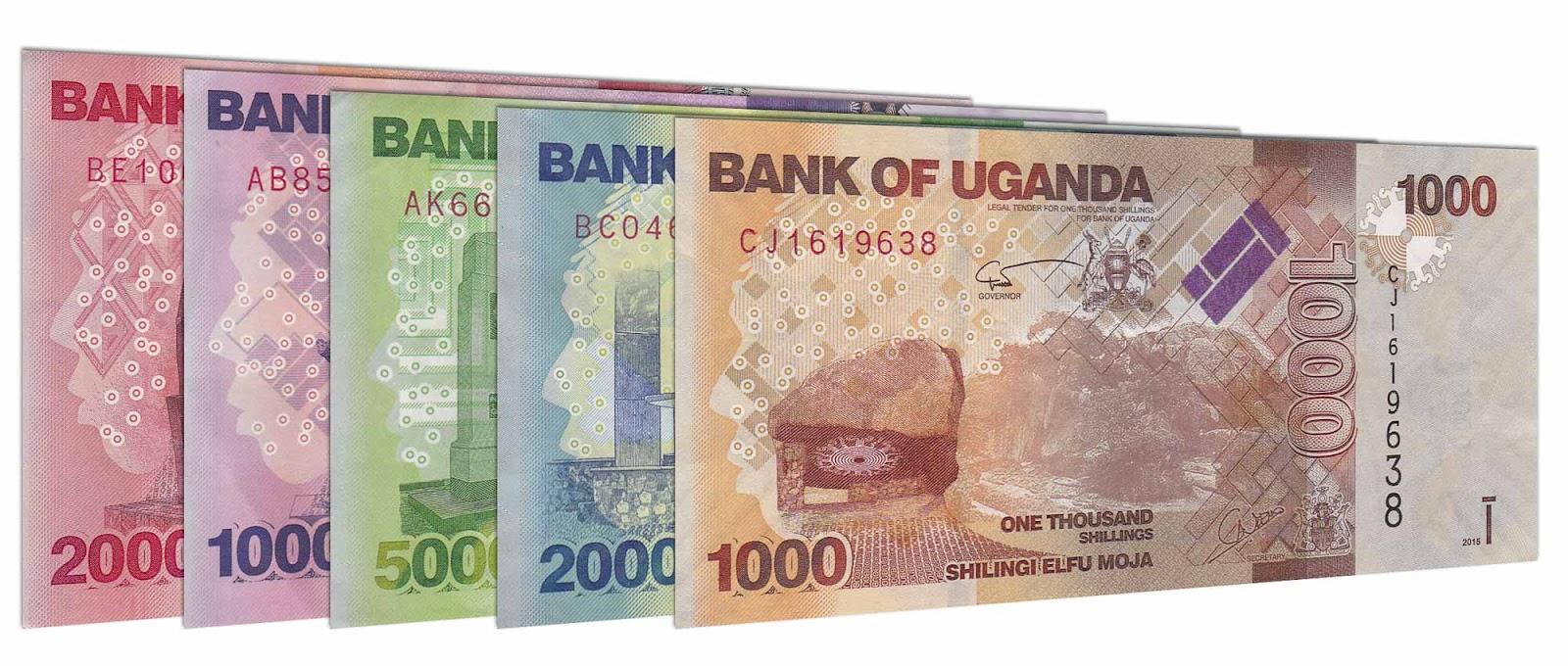 Coins in Uganda
Ugandan coins range from 1 shilling to 1000 shillings. The bi-metallic 1000 shillings coin is in use alongside the 1000 shillings banknote.
Uganda's currency import and export regulations
You can bring Ugandan shillings and foreign currency into the country without specific limits. However, if you're carrying an amount equivalent to $10,000 USD or more, you'll need to declare it upon arrival.
It's always a good idea to double-check these regulations closer to your travel date to have a stress-free experience when it comes to your currency.
Ordering Ugandan shillings online
Convert your pounds to Ugandan shillings online and have them delivered fast and securely to your home or office with Royal Mail Special Delivery Guaranteed®. Or pick them up from our travel money shop near Heathrow. Click here to buy Ugandan shillings online.
Selling back Ugandan shillings
If you have Ugandan shillings to sell, follow this link to convert Ugandan shillings to pounds, click on 'sell currency' and select 'UGX Ugandan shilling.' We'll pay great rates for your leftover Ugandan shillings.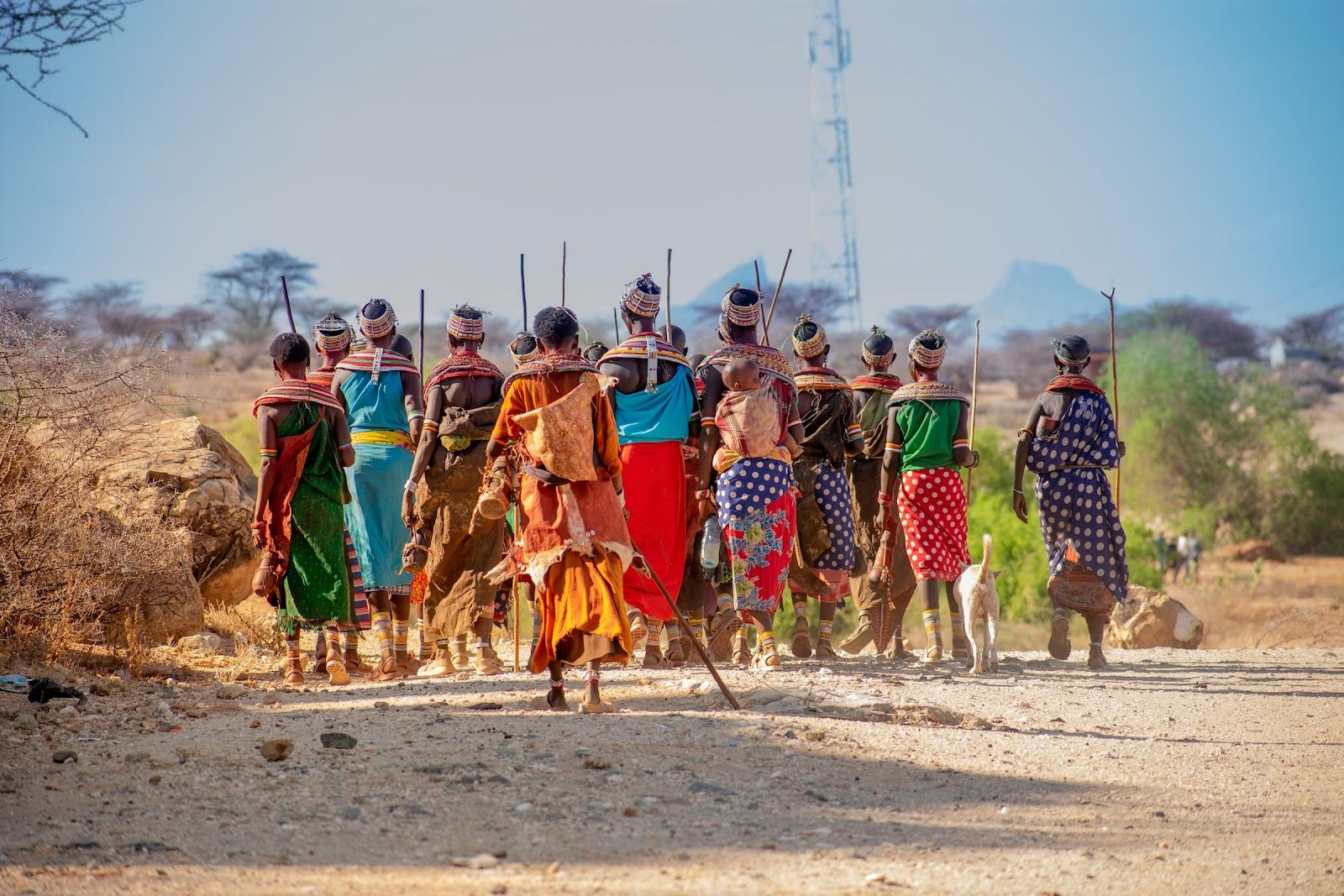 FAQs
Yes. If you're planning a visit to Uganda, you'll typically need a visa. Most travelers can get a tourist visa upon arrival at the airport. Or you can apply for one from a Ugandan embassy.
Just make sure to check the specific requirements based on your nationality and travel plans, and you'll be all set for a fantastic adventure! 
When it comes to vaccinations for your trip to Uganda, it's essential to make sure you're up-to-date on routine vaccinations like measles, mumps, rubella, and others. 
Additionally, other recommended vaccinations include:
Yellow Fever: A yellow fever vaccination is usually needed to enter Uganda. Make sure to get this vaccination at least ten days before your trip. 
Typhoid: Since typhoid can be contracted through unclean food and water, it's a good idea to consider this vaccine.
Hepatitis A: This vaccine helps protect against a viral infection often transmitted through unclean food and water.
Hepatitis B: This vaccine could be recommended if you have intimate contact with locals or require medical treatment during your stay.
Meningitis: A meningitis vaccine is important if you plan to travel during dry seasons when meningitis outbreaks are more common.
Rabies: If you'll be in close contact with animals or plan to explore more remote areas, a rabies vaccine might be wise.
Remember, these are just general guidelines. It's best to consult a healthcare provider for advice based on your health history and travel plans.
The best time of the year to visit depends on what you're looking to experience:
Dry Season (December to February and June to August):
These months are perfect for wildlife enthusiasts. Animals gather around water sources, making spotting them in national parks easier.

The weather is generally pleasant, with cooler temperatures and clear skies.
Rainy Season (March to May and September to November):
While it's more humid, the wet season has its own charm. The landscapes are lush and vibrant, and the birdlife is abundant.

It's a great time for birdwatching, with fewer crowds in certain areas.
No matter when you choose to visit, Uganda's natural beauty and diverse experiences will leave you amazed. Just remember to pack accordingly and plan ahead based on your preferences.
$20 USD can go a pretty long way in Uganda. Here's an idea of what you might get:
A delicious meal at a local restaurant or eatery.

A couple of souvenirs or small items from local markets.

A short taxi ride within the city.

A day's worth of entrance fees to some attractions or national parks.

A few cups of coffee or tea during your exploration.
Prices can vary based on location and what you're purchasing, but you'll find that your $20 can provide you with some memorable experiences and treats. 
Ugandan cuisine is a delightful blend of flavors and cultural influences. Here's a list of some of the delicious food you might enjoy:
Matooke: A staple side dish in Uganda, made from steamed green bananas.
Posho: Also known as ugali or pap in other African countries. Posho is a maize porridge commonly eaten with various sauces.
Rolex: No, not the watch! A "rolex" is a popular street food made by rolling eggs and vegetables in chapati (flatbread).
Luok (Luwombo): This traditional Ugandan dish features meat, vegetables, and groundnuts (peanuts), all cooked together in banana leaves.
Matoke: Green bananas cooked with meat, vegetables, and spices. It's a delicious and hearty dish.
Nyama Choma: Grilled meat, usually goat or beef, is a favorite among locals and visitors.
Fish: A staple in Ugandan cuisine. The Nile perch and tilapia are among the most commonly consumed types of fish, typically enjoyed grilled or in stews.
Fruits: Tropical fruits like mangoes, pineapples, and jackfruit are popular and refreshing in Uganda.
Ugandan cuisine is not only tasty but also reflects the country's cultural diversity. Exploring local dishes is a fantastic way to immerse yourself in Uganda's vibrant food culture.
---

Great competitive rates & friendly & helpful staff. Easy to order online & collect in person or delivery.

Great, fast and reliable service would certainly use again for my travel needs, as the rates are the best around!

This amazing company have gone above and beyond in getting a large amount of a rare currency across the pond to Ireland.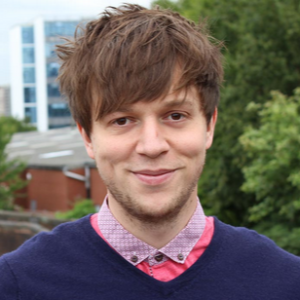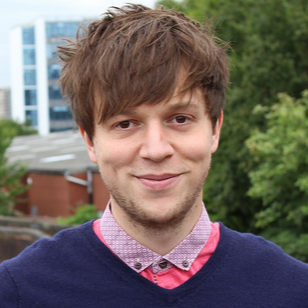 Great rates and really responsive, friendly customer support, will definitely be using Manor FX again.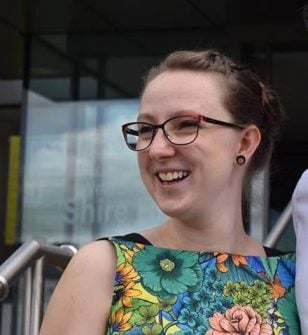 Manor FX gave me a better rate than my bank with great customer service, I highly recommend them.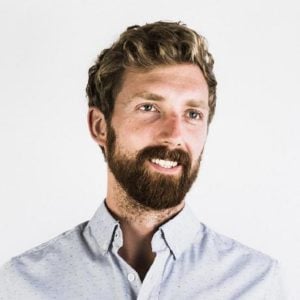 Family run business that's always super helpful. Manor FX's rates are always really good as well!
Get
Ugandan Shillings
Fast!
Free home delivery over £750

with Royal Mail Special Delivery 1pm

Better rates than the banks