Visiting Uganda? Find out more about Ugandan currency
What is Ugandan currency called?
The currency in Uganda is the Ugandan shilling. It's the official money you'll use while in Uganda. The Ugandan shilling is abbreviated as UGX.
Get the best rates with Manor FX
You might find it tricky to exchange your pounds to Ugandan shillings in the UK. Not all local banks and exchange shops keep Ugandan currency on hand, and this includes many Ugandan banks.

Get great rates with Manor FX. We've got your trip to Uganda covered! We offer excellent online exchange rates for Uganda currency in the UK. Are you going to Uganda soon?

Make sure to pick up some shillings before you fly. Ordering Ugandan shillings online with Manor FX is super easy with our Uganda currency converter.

You decide where you want it—home delivery or in-store pick-up. The best part? Our quick delivery and straightforward website mean you'll get your shillings fast. That's one less thing to worry about!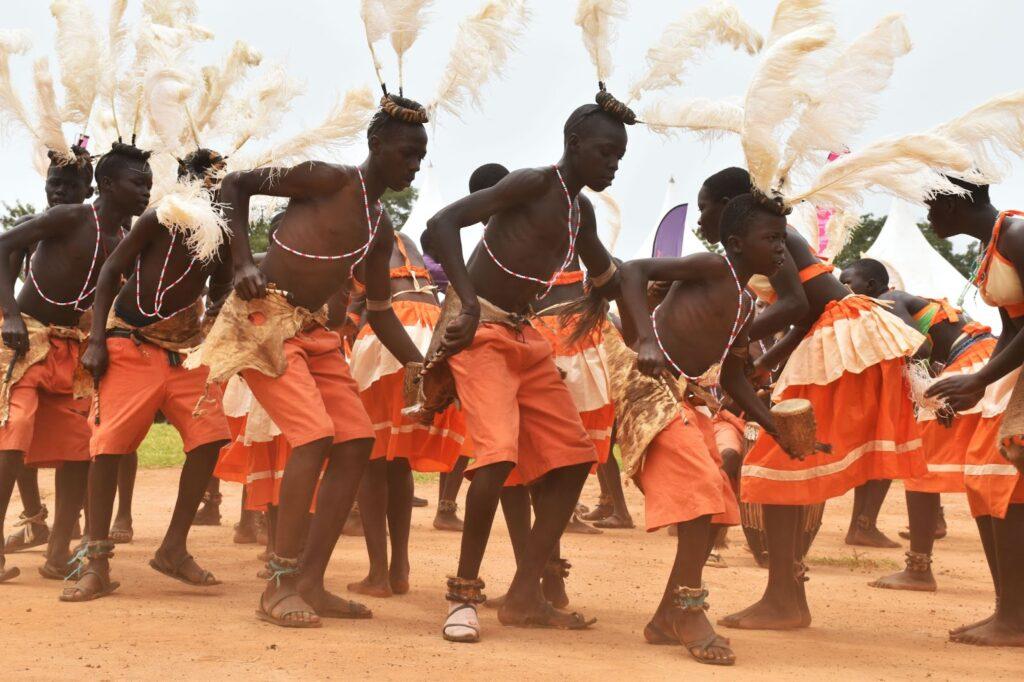 A brief history of Ugandan currency
The Ugandan shilling has been the official currency of Uganda since 1966, replacing the East African shilling.
The country has seen various changes in its currency, but the Ugandan shilling has remained resilient.

This change came about two years after Uganda gained independence from British colonial rule in 1964.
The decision to have its own currency was a step towards economic independence.

The 1970s and 1980s were challenging times for the Ugandan economy. Political instability, coupled with economic mismanagement, led to hyperinflation.
During this period, the value of the Ugandan shilling dropped significantly. However, with economic reforms in the late 1980s and 1990s, the currency stabilised.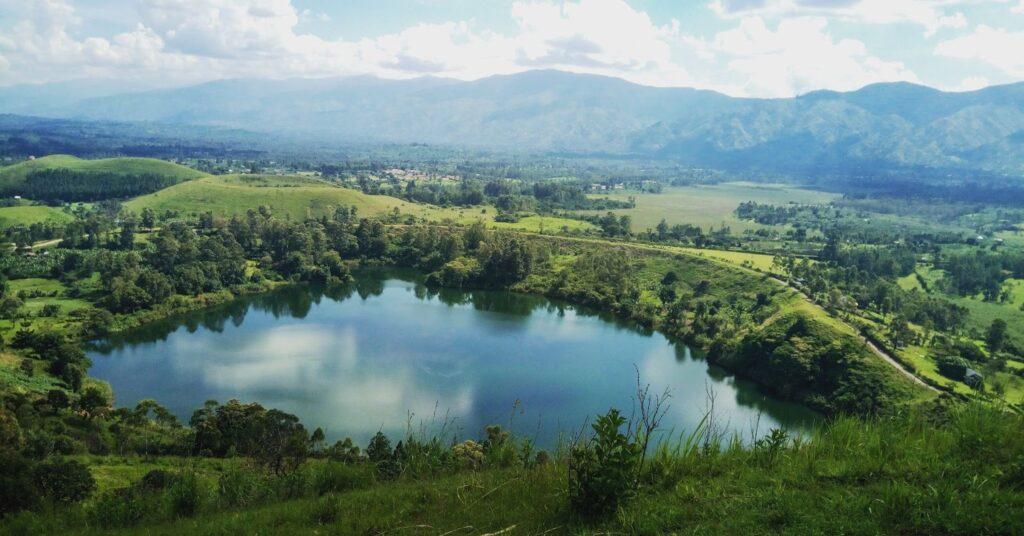 Ugandan banknotes
Ugandan banknotes are the currency notes of Uganda. They are issued by the Bank of Uganda. Over the years, various denominations and designs have reflected Uganda's history and culture.
Currently, the banknotes in circulation are: 1,000, 2,000, 5,000, 10,000, 20,000 50,000 Ugandan shilling notes.
Each note has unique features. They showcase influential personalities, landmarks, and symbols of Uganda. For example, the 1,000 shilling note has an image of Lake Victoria.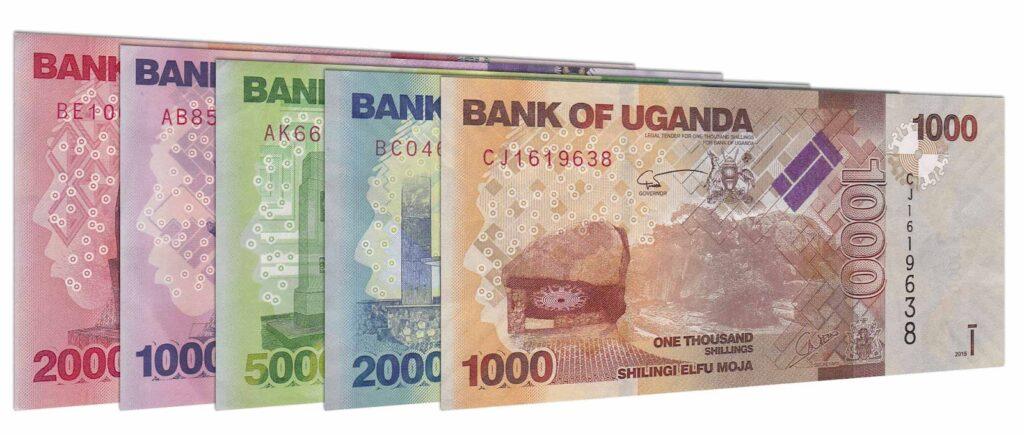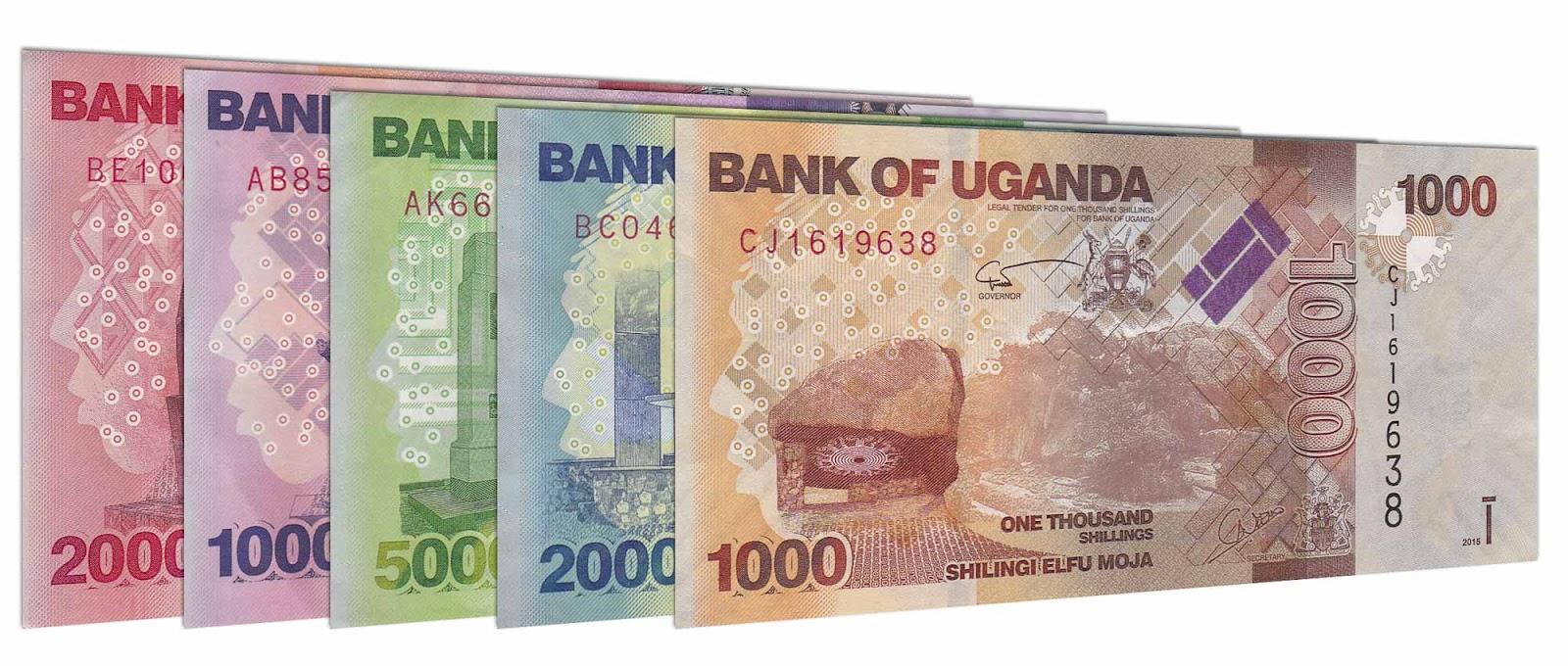 Ugandan coins
Ugandan coins are the official coins used in Uganda. Like the banknotes, they're issued by the Bank of Uganda.

Here are the current Ugandan coins in circulation: 50, 100, 200, and 500 Ugandan shilling coins.

Each coin has its distinct design. They feature various aspects of Uganda's rich heritage, from wildlife to cultural symbols. For instance, the 100 shilling coin often showcases a crested crane, which is Uganda's national bird.
Where else in the world uses Ugandan currency?
The Ugandan shilling is mainly used in Uganda. It's not widely accepted outside Uganda, so it's wise to convert your shillings back to GBP when you leave.
Does Uganda accept any other currencies?
Uganda does accept other currencies, mainly in tourist hotspots and for big business dealings. Here's a quick rundown:

US dollars: Commonly accepted in places like national parks and hotels. Make sure your notes are new and undamaged. Older notes might get turned down.
British pounds (GBP): Some big hotels and city banks take GBP, but it's less popular than US dollars.
Euros: Like GBP, you can use euros in bigger hotels and banks in cities.
Kenyan shillings: Useful near the Kenya-Uganda border due to trade between the countries.
But remember, it's wise to have Ugandan shillings too. Most local shops and transport prefer it.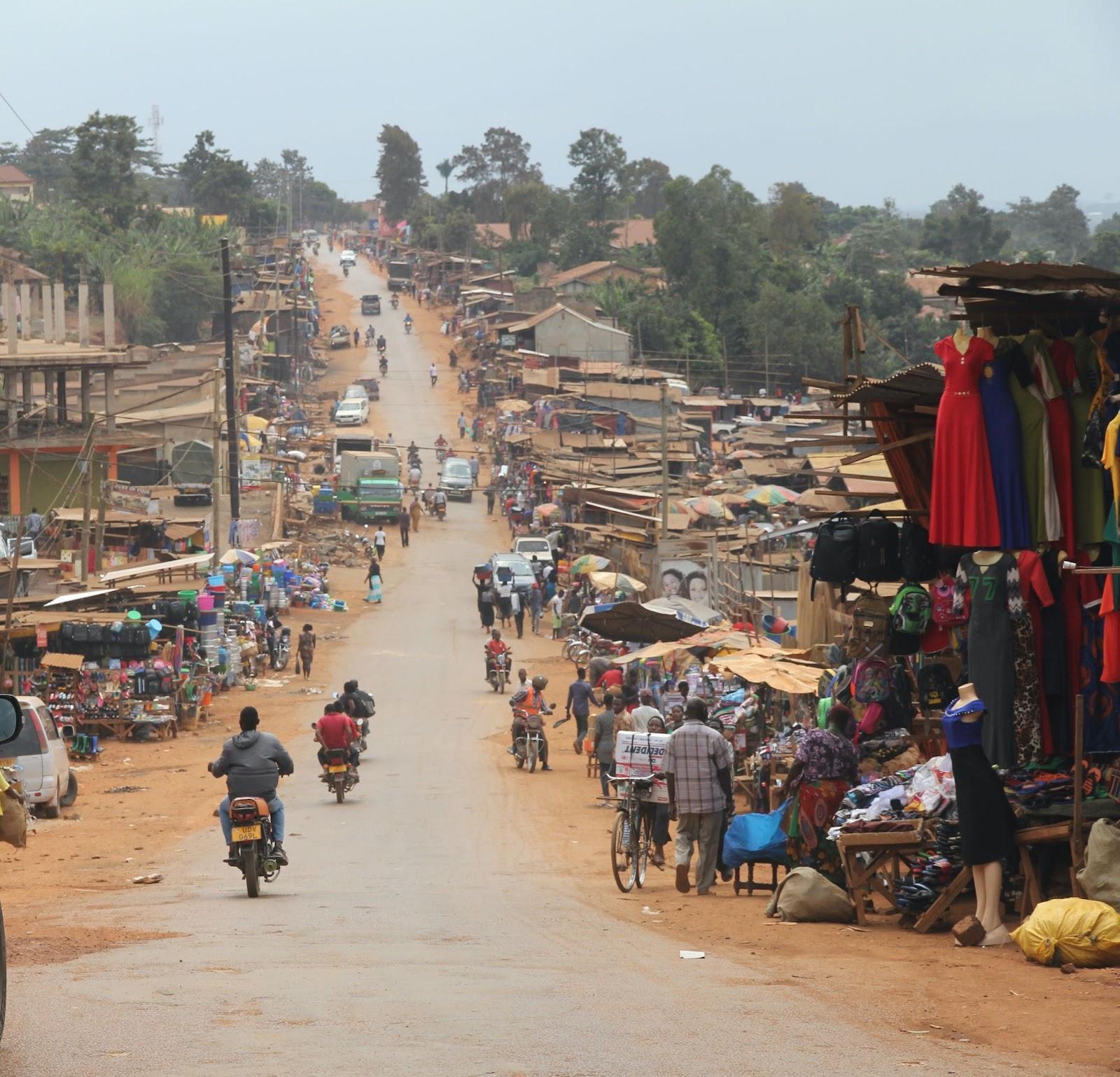 Currency in Uganda – 5 fascinating facts
Rich imagery: Ugandan banknotes feature a range of images that showcase the country's rich heritage. This includes wildlife, such as gorillas and birds, and important landmarks like the Independence Monument.

Coins in Luganda: The coins of Ugandan shilling have inscriptions in both English and Luganda. Luganda is one of the major languages spoken in Uganda.

Rebirth in 1987: The Ugandan shilling was re-introduced in 1987 following a major economic reform. The new shilling replaced the old one at a rate of 100 to 1.

Currency symbol: The Ugandan shilling is represented by the symbol "UGX", which stands for the Uganda shilling.
Bank of Uganda: The Bank of Uganda, established in 1966, is responsible for issuing the Ugandan shilling. It plays a significant role in ensuring the stability and value of the currency in the financial market.
How valuable is the Ugandan shilling?
The value of the Ugandan shilling often fluctuates, but it's generally less valuable compared to the British pound. For the latest rates, click here.
What is the Ugandan currency symbol?
The currency symbol for the Ugandan shilling is "UGX". This abbreviation is commonly used in international dealings.
FAQs
Yes, we do! Click here to visit our Uganda currency page for the best shilling rates online. More shillings mean more adventures in Uganda. We have over 160 foreign currencies available to purchase. You can buy currency by Credit card, debit card or bank transfer.
Absolutely! We offer excellent rates when you exchange your leftover Uganda money to pounds sterling Just follow this link, click 'sell currency', and choose 'UGX Ugandan shilling'. We have over 160 foreign currencies available to purchase. You can buy currency by credit card, debit card or bank transfer.