Get
Cambodian Riels
Fast!
Free home delivery over £750

with Royal Mail Special Delivery 1pm

Better rates than the banks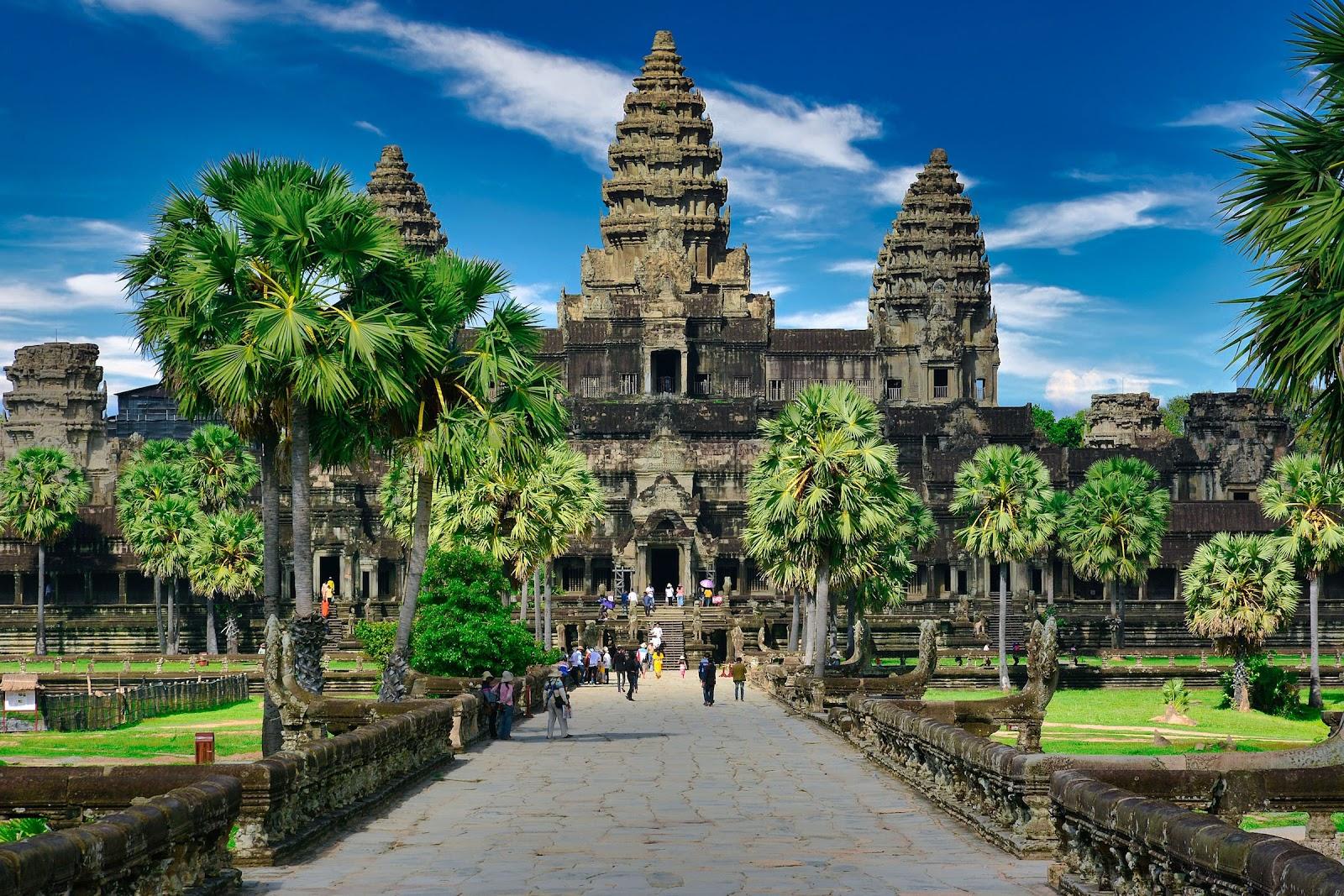 Travelling to Cambodia?
Get the best rates for Cambodian currency online
Get ready for a fantastic Cambodian adventure! At Manor FX, we've sorted your Cambodian Riels so you can have a blast. Our great exchange rates mean you'll have more KHR cash to splurge on your trip.

You can have your Cambodian Riel banknotes delivered securely to your home or office. Or, if you're feeling adventurous, swing by our Manor FX bureau near Heathrow for a quick pick-up.

Manor FX offers lightning-fast delivery times and a super-easy online ordering process for your Cambodian Riel travel money. Let's make your Cambodia journey unforgettable!
Cambodian travel money:
Embark on your Cambodia adventure well-prepared. Check out these valuable tidbits about currency and card payments in Cambodia.
Can you buy Cambodian riels in the UK?
Yes! You can buy Cambodian riels, the currency of Cambodia, in the UK. But because this currency is relatively obscure, you won't find it at the banks or the post office.
Where can I buy Cambodian Riel?
Getting your hands on some Cambodian riels in the UK is a breeze! Traditional options like banks and the Post Office might not stock this currency. But fear not – you can easily find Cambodian riels online, like on our website.

If you're in a hurry and need Cambodian riels immediately, you can often locate currency exchange kiosks at airports. However, convenience comes at a price. The Cambodian Riel exchange rate may not be as favourable as expected. Which means less money in your pocket. If you're looking for the best value for your money, opting for online platforms like ManorFX.com is the smarter choice.
Should I exchange money before I travel to Cambodia?
Absolutely, it's a wise move to exchange some money before your trip to Cambodia. Having a stash of Cambodian riels in your pocket is extremely useful for small purchases and immediate expenses upon your arrival.

Local currency ensures seamless transactions, particularly in local markets and eateries. Exchanging money before you travel gives you better control over the Cambodian Riel exchange rate. This will shield you from less favourable rates typically found at airports. This way, you can make the most of your currency exchange.
What is the best currency to take to Cambodia?
When planning your trip to Cambodia, bringing both US Dollars (USD) and Cambodian riels (KHR) is a great idea. USD is widely accepted and convenient for many transactions. While Cambodian riels come in handy for small purchases, local markets, and places that prefer local currency. This balanced approach ensures you're well-prepared for various transactions and experiences during your Cambodian adventure. On our website, we can help you secure the currency you need for your travels from the UK. Find our more about Cambodia's relationship with the dollar here.
Can I use my debit card in Cambodia?
Yes, but cash is king. Cambodia primarily operates as a cash-based economy, so knowing how card payments work here is essential. While some international hotels and luxury shops in Phnom Penh do accept cards, many vendors in Cambodia do not.
If you plan to pay by card in Cambodia, here are some key considerations:
Bank Card Fees. Remember that using your debit card for payments may come with bank card fees and currency conversion fees. These fees can add up, so it's essential to understand your bank's policies.
ATM Withdrawals. If you withdraw cash from ATMs in Cambodia, prepare for substantial costs, including currency conversion fees. Your bank's exchange rate for converting Cambodian riels (KHR) to British Pounds (GBP) may not be favourable. Banks often profit from these transactions.
Contact Your Bank. Before travelling to Cambodia or any other destination in Southeast Asia, it's a wise move to contact your bank. This helps prevent issues, such as your bank blocking your card due to international transactions flagged as suspicious.
While using debit cards in Cambodia is possible, learning about potential fees and currency exchange rates is crucial. Get the right currency for your adventure. You can trust our website to provide you with the currency you need for your UK to Cambodia trip.
Do I need to bring cash to Cambodia?
Absolutely! Cash is the preferred payment method in Cambodia, and most vendors exclusively accept cash. You'll find that vendors in Cambodia typically accept payments in three primary currencies: US Dollars, Cambodian riels, and often Thai Bahts.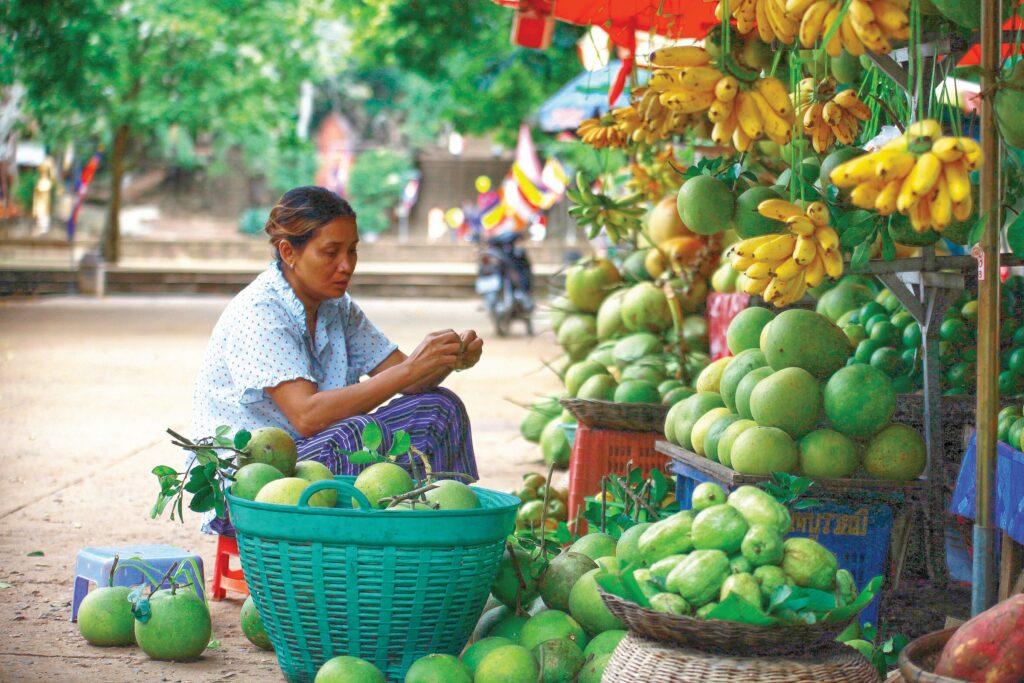 How can I avoid ATM fees in Cambodia?

Cambodia prefers cash. It's wise to bring a substantial portion of your travel funds in US Dollars (USD) or Cambodian riels (KHR).

Use ATMs Sparingly: Keep ATM withdrawals to a minimum because each transaction often comes with fees, including currency conversion charges.

Opt for Larger Withdrawals: When you do use an ATM, withdraw larger amounts to reduce the number of transactions and fees. But be sure to safeguard your cash securely.

Contact Your Bank: Before your trip, contact your bank to inquire about partnerships with international banks in Cambodia. Some banks have affiliations that enable fee-free withdrawals at specific ATMs.

Notify Your Bank: Give your bank a heads-up about your travel plans to avoid unexpected card blocks during international transactions.

Carrying substantial cash and keeping your card as a backup is a sensible approach to reducing fees in Cambodia. Remember to prioritise the safety and security of your funds while on the go. Trust our UK-based website to provide the currency essential for your travels.
Is Cambodia expensive for tourists?
Cambodia is a budget-friendly destination. The cost of living here is approximately 30% lower than in the UK. To give you an idea of everyday expenses:

A cup of coffee at a local cafe typically costs around 8,000 KHR. Roughly £1.50 GBP (based on the current exchange rate).
Enjoying a delicious three-course meal in a mid-range restaurant in Phnom Penh usually totals around 50,000 KHR. This is approximately £10 GBP per person (based on the current exchange rate).

These favourable prices make Cambodia an excellent choice for travellers looking to make the most of their budget. Whether you're exploring ancient temples or savouring the local cuisine, Cambodia offers incredible experiences without breaking the bank. Our website is here to assist you with all your currency needs when planning your trip from the UK.
How does tipping work in Cambodia?
Tipping in Cambodia is a thoughtful way to acknowledge good service, though it's not mandatory. Here's what you need to know:
No Formal Tipping Culture
Cambodia doesn't have a strict tipping culture. But many tourists leave a tip of about 10% when pleased with the service.
Appreciating Low Wages
It's important to note that wages for waiting staff in Cambodia are relatively low. This makes your tip all the more valuable and appreciated. Rounding up your bill to the next 5,000 riels banknote or leaving a $1 dollar banknote as a tip goes a long way in showing your appreciation.
Avoid Coins
While tipping is appreciated, leaving coins is generally seen as offensive, so avoid this practice if you can.
Your friendly gesture of tipping can brighten someone's day and enhance your interactions during your stay in Cambodia.
Is it rude not to tip in Cambodia?
It's not rude to skip tipping in Cambodia, but it is nice to do when a service is good.

How much money do you need for a week in Cambodia?
When planning a week-long holiday in Cambodia, it's helpful to consider your budget and travel preferences. Here's a breakdown to assist you in budgeting for your adventure:
Budget Traveler
If you're a budget-conscious traveller, allocating around £150 to £200 GBP for the week is a reasonable estimate. This budget typically covers basic accommodation options, enjoying delicious street food, and utilising economical transportation options.
Mid-Range Traveler
If you seek a more comfortable and diverse experience, set aside approximately £300 to £500 GBP for the week. This budget allows you to enjoy mid-range accommodation, dine in various restaurants, and explore different activities and attractions.
Premium Traveler
To indulge in luxury and unique experiences, consider a budget of £700 GBP or more for the week. This tier opens the door to upscale accommodations and fine dining in renowned restaurants. It also allows for guided tours and exclusive adventures that will leave you with unforgettable memories.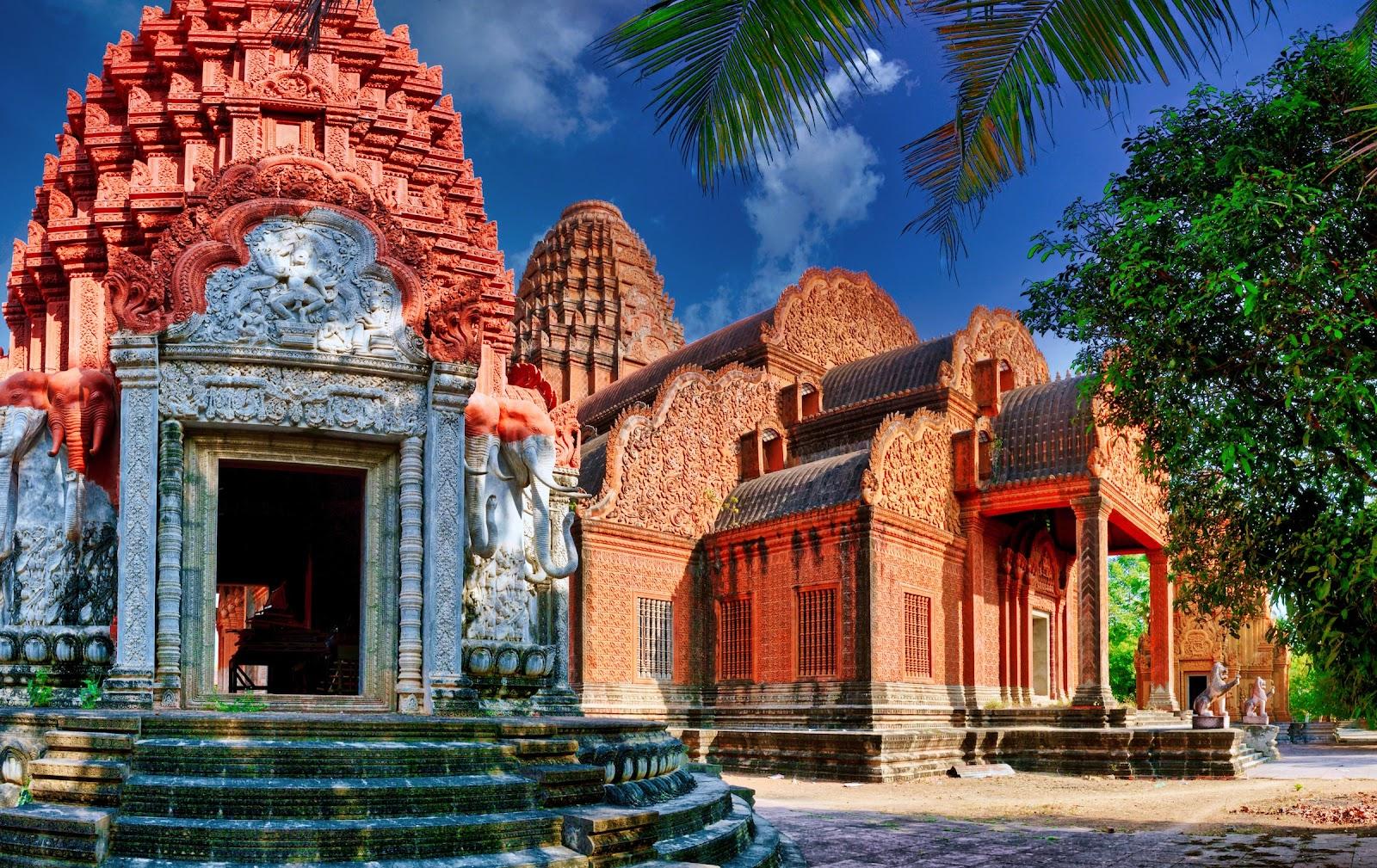 Cambodia Currency:
Banknotes in Cambodia
Cambodia's currency, the Cambodian Riel (KHR), has various denominations. These banknotes come in the following values: 50 KHR, 100 KHR, 200 KHR, 500 KHR, 1,000 KHR, 2,000 KHR, 5,000 KHR, 10,000 KHR, 20,000 KHR, and 50,000 KHR.
These banknotes showcase unique designs, reflecting Cambodia's rich culture and history.
Most Cambodian banknotes feature a portrait of King Norodom Sihanouk, a significant figure in Cambodia's modern history. His image symbolises the country's heritage and leadership.
Many banknotes display images of iconic Cambodian architecture, including Angkor Wat, the famous temple complex, and other historic structures. These representations reflect Cambodia's rich cultural heritage.

All banknotes in use are dated 2001 and later. Don't accept the older banknotes dated before 2001.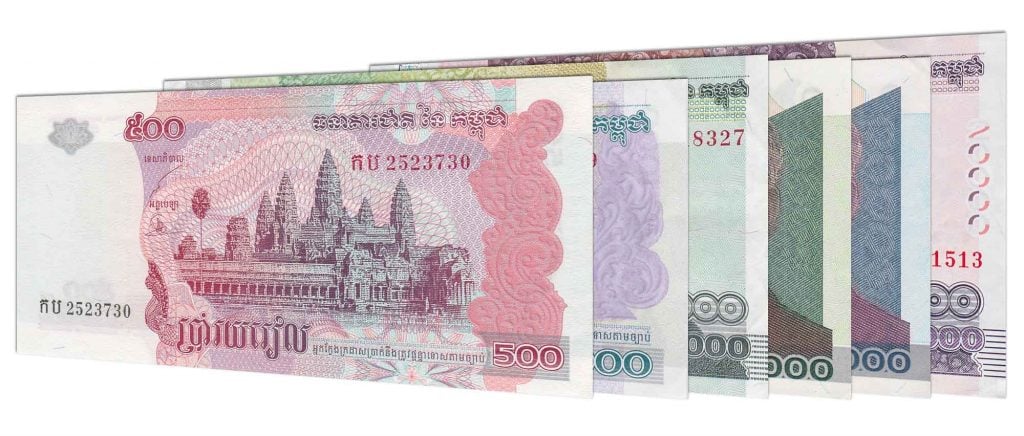 Coins in Cambodia
Cambodia has a range of coin denominations, starting from 50 riels and going up to 500 riels. However, in practice, coins are not widely used for daily transactions.
Instead, people typically rely on the convenience of low-value banknotes, which range from 50 riels to 500 riels, for their everyday purchases.
This preference for banknotes is due to their ease of use and broader acceptance. While coins exist in Cambodia, you'll find that they play a minimal role in the country's currency landscape.
Cambodian currency import and export regulations
Travelers to and from Cambodia can import and export currency without strict limitations. However, it's essential to be aware of the following regulations:
No Set Limits. No specific limits exist on how much currency you can bring into or take out of Cambodia. This means you can carry as much currency as you need for your trip.
Declaration for Large Amounts. If the total value of the currency you're carrying exceeds $10,000 USD, you must make a declaration to the relevant authorities. This includes both Cambodian riels and foreign currencies. The declaration is a standard procedure to ensure transparency regarding transportation of larger sums of money.
These regulations aim to maintain the integrity of financial transactions and prevent illegal activities.
Ordering Cambodian riels online
Ordering Cambodian riels is easy and convenient. You can have them delivered swiftly and securely to your home or office through Royal Mail Special Delivery Guaranteed®.
Would you prefer a more hands-on approach? You can pick them up at our travel money shop located near Heathrow.

Make a start now and buy Cambodian riels online. Simply click here. It's a hassle-free way to ensure you have the currency you need for your upcoming trip to Cambodia. We're here to make your currency exchange experience as seamless as possible.
Selling back Cambodian riels
You're in the right place if you have Cambodian riels to sell. Follow this link to exchange your Cambodia currency to gbp. Simply click 'sell currency' and select 'KHR Cambodian Riel.' We offer competitive rates for your leftover Cambodian riels.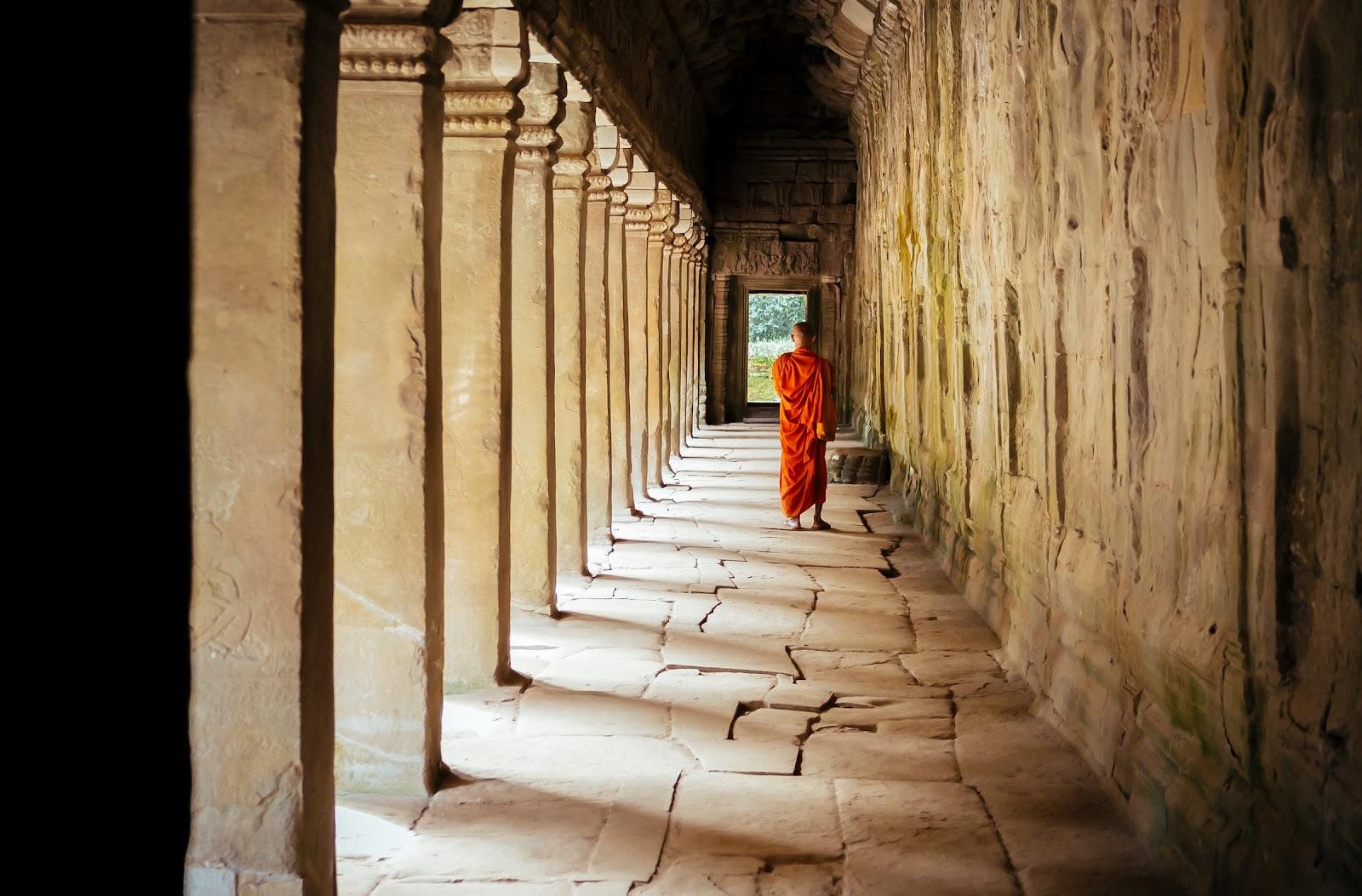 FAQs
Explore Ancient Temples: Discover the awe-inspiring Angkor Wat and other stunning temples in Siem Reap.

Visit Phnom Penh: Explore the capital city's rich history, including the Royal Palace and Killing Fields. Watch out for the tuk tuks.
Relax on Beaches: Unwind on Cambodia's beautiful coastal beaches like Sihanoukville and Koh Rong. Visit one of the many floating villages.
Try Local Cuisine: Savor delicious Cambodian dishes like Amok and Khmer noodles.
Support Local Crafts: Visit a night market and shop for handmade souvenirs.
Experience Culture: Enjoy traditional Apsara dance performances.
Outdoor Adventures: Go trekking, cycling, or take a boat trip on Tonle Sap Lake. Or visit the vast Mekong River.
Remember to exchange your currency before you go. We offer over 160 currencies for your travel needs in the UK. Start your journey prepared!
Yes, you will typically need a visa to visit Cambodia. It's essential to check the specific visa requirements based on your nationality and the purpose of your visit. 
You can often apply for a visa online or obtain one upon arrival at major Cambodian entry points like airports and border crossings. Ensure you have your travel documents and necessary paperwork before your trip to Cambodia.
The best time to travel to Cambodia is during the cool and dry season, which generally spans from November to February. This period offers pleasant weather with lower humidity and more comfortable temperatures. 
This makes it ideal for exploring Cambodia's beautiful landscapes and historical sites. However, it's essential to keep in mind that this is also the peak tourist season, so popular destinations can be crowded.
Prefer fewer crowds and open to some occasional rain? The shoulder seasons of March to May (hot season) and June to October (wet season) can still be enjoyable for travel. Just prepare for higher temperatures and occasional rain showers, especially during the wet season.
Ultimately, the best time to visit Cambodia depends on your preferences. May travellers favour the cool and dry season for its comfortable weather conditions.
When travelling to Cambodia, it's essential to consider your health and well-being. There are no specific mandatory vaccinations for entry into the country. Several vaccinations are highly recommended, though, to protect against various diseases:
Routine Vaccinations. Ensure you are up to date on routine vaccinations, including measles, mumps, rubella, diphtheria, tetanus, and pertussis. These vaccines are essential regardless of your travel destination.

Hepatitis A. This vaccine is recommended for all travellers to Cambodia. It protects against hepatitis A, a water and foodborne disease.

Typhoid. Typhoid fever is another water and foodborne illness common in Cambodia. Consider getting the typhoid vaccine before your trip.

Hepatitis B. If you plan to stay in Cambodia for an extended period, work in healthcare, or engage in activities that may expose you to bodily fluids, hepatitis B vaccination is advisable.

Japanese Encephalitis. You may need this vaccine depending on your travel plans and activities, as Japanese encephalitis is caught through mosquito bites.

Rabies. Is not a vaccine you typically require. If you plan to spend a lot of time outdoors or engage in activities that may expose you to animals, consult your doctor about the rabies vaccine.
Remember that vaccination recommendations can change. It's crucial to consult with a healthcare professional or travel clinic well in advance of your trip. 
They can assess your health needs and provide up-to-date information and personalised recommendations. Your health and safety are paramount as you prepare for your journey to Cambodia from the UK.
---

Great competitive rates & friendly & helpful staff. Easy to order online & collect in person or delivery.

Great, fast and reliable service would certainly use again for my travel needs, as the rates are the best around!

This amazing company have gone above and beyond in getting a large amount of a rare currency across the pond to Ireland.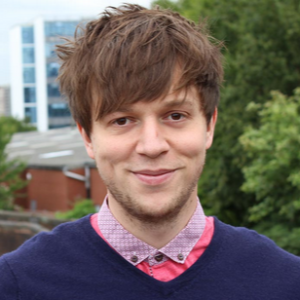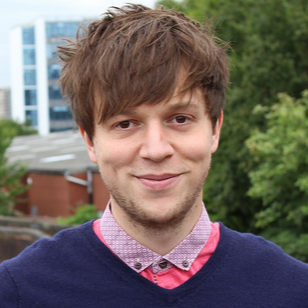 Great rates and really responsive, friendly customer support, will definitely be using Manor FX again.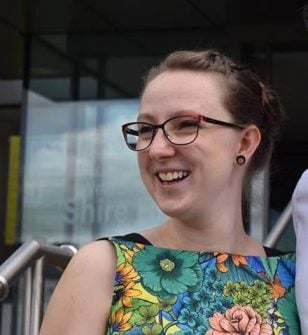 Manor FX gave me a better rate than my bank with great customer service, I highly recommend them.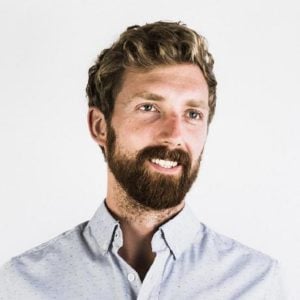 Family run business that's always super helpful. Manor FX's rates are always really good as well!
Get
Cambodian Riels
Fast!
Free home delivery over £750

with Royal Mail Special Delivery 1pm

Better rates than the banks