Get
CFP francs French Polynesia
Fast!
Free home delivery over £750

with Royal Mail Special Delivery 1pm

Better rates than the banks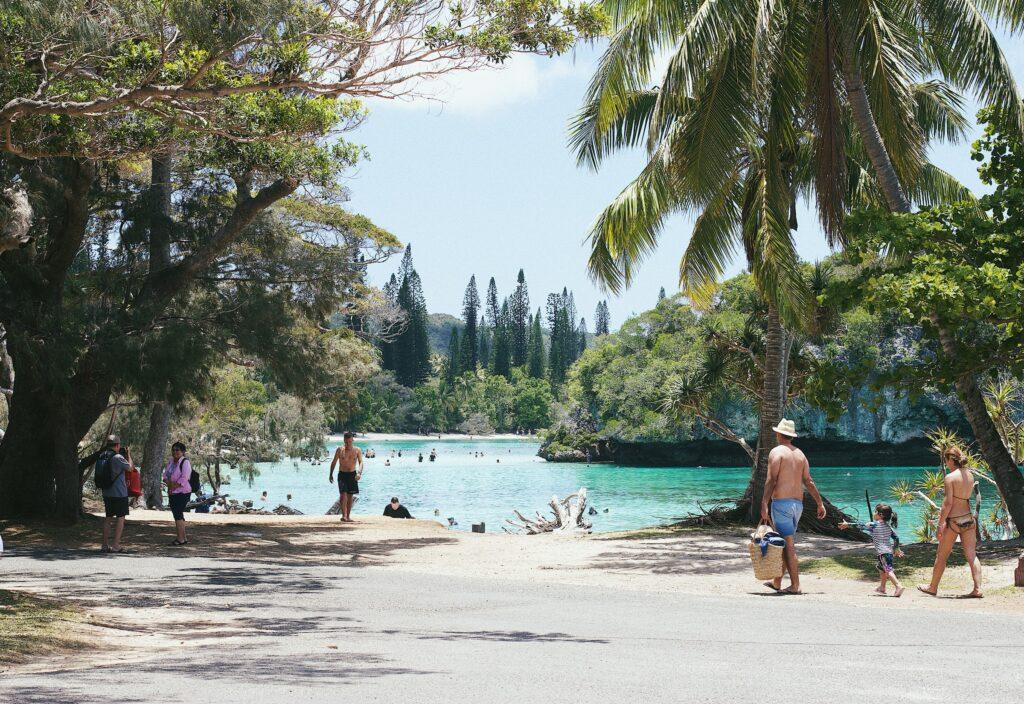 Travelling to French Polynesia?
Get the best rates for French Polynesia currency online
Prepare for your French Polynesia holiday! Order your CFP francs French Polynesia from Manor FX now. Our excellent CFP franc exchange rate ensures you'll have extra XPF currency to enjoy.
Safely receive your French Polynesia CFP Franc banknotes at your home or workplace. Or collect them from the Manor FX bureau close to Heathrow.
Manor FX provides swift delivery and a straightforward online ordering experience to exchange your pounds to CFP francs.
French Polynesia travel money
Fly to French Polynesia fully informed! Here are some useful details about cash and card payments in French Polynesia.
What is the CFP franc?
The CFP franc is the currency used in French Polynesia, a stunning island paradise in the South Pacific. XPF is its abbreviation, and it's the official money used in this breathtaking destination.
Where is CFP currency used?
The CFP franc (XPF) is the currency in French overseas territories in the South Pacific. These territories encompass:

French Polynesia
New Caledonia
Wallis and Futuna
Plus, several smaller islands.
It's crucial to note that the CFP franc is specific to these regions and not in mainland France.
If you're visiting any of these stunning Pacific destinations, ensure you have some XPF currency in your wallet!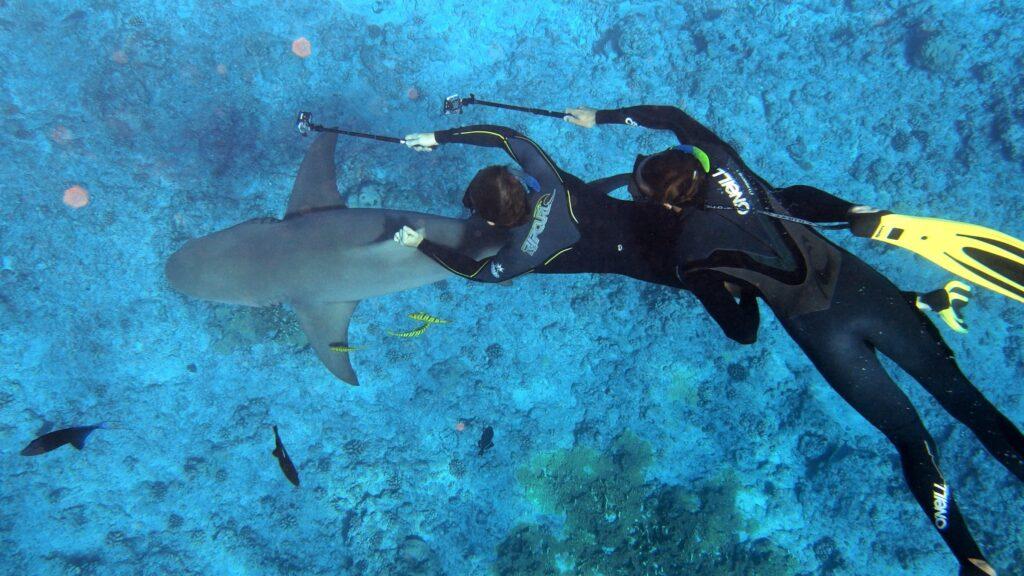 Where to buy French Polynesia currency
French Polynesia CFP Francs are a minor currency and harder to come by in the UK than major currencies.
You can buy French Polynesia currency from the following places:
Currency exchange offices. Visit currency exchange offices like our bureaux de change in Datchet near Heathrow. Currency exchange offices offer a range of foreign currencies, including the CFP franc.
Online currency exchange services. Consider using online platforms like ours for a convenient way to order foreign currency, including CFP francs. You get the option for home delivery and competitive rates.
Airport currency exchange: If you're departing from a major UK airport, you can usually exchange currency at the airport. However, keep in mind that airport rates are never favourable.
Travel agencies. Some travel agencies also provide foreign exchange services.
Make sure to compare rates and fees from different sources to get the best value. Alternatively, just choose Manor FX and get the best exchange rates guaranteed!
Should I exchange money before I travel to French Polynesia?
Yes, exchanging money before travelling to French Polynesia is a good idea. Here are a few reasons why:
Having some local currency on hand when you arrive can be convenient. Particularly for immediate expenses like transportation, meals, or small purchases. It can save you the hassle of searching for a currency exchange as soon as you land.
You can often get better exchange rates than at airports or tourist areas in French Polynesia.
Exchange services at airports and popular tourist spots can have long queues and wait times. Having some currency in advance can help you avoid these delays.
In unexpected situations or emergencies, having some local currency can be invaluable. You may need it for medical expenses, unforeseen transportation, or other urgent requirements.
You can also use ATMs in French Polynesia to withdraw local currency as needed during your stay. Just be sure to notify your bank of your travel plans to avoid issues with your cards abroad.
What is the best currency to bring to French Polynesia?
The best currency to bring to French Polynesia is the local currency, which is the CFP franc (XPF). Here are a few reasons why using the CFP franc is the most convenient and cost-effective option:
The CFP franc is the official currency of French Polynesia, and it's widely accepted everywhere. This includes in hotels, restaurants, shops, and by tour operators. You won't have any trouble using it for your daily expenses.
You may incur conversion fees and lousy exchange rates when converting USD or EUR into CFP francs in French Polynesia.
Paying with the local currency can enhance your travel experience, as you'll be more immersed in the local culture. It's also a sign of respect for the destination and its economy.
While it's advisable to bring CFP francs, having a credit or debit card is also a good idea. You can use those as a backup for more considerable expenses and emergencies.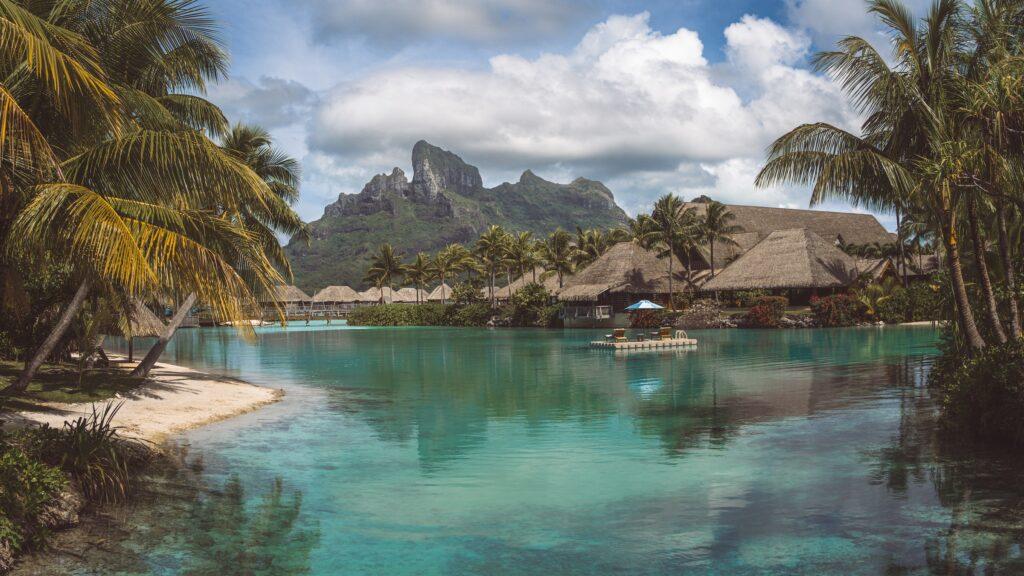 Can I use my bank card in French Polynesia?
Yes, you can use your bank card in French Polynesia. Most hotels, restaurants, shops, and ATMs on the larger islands of French Polynesia (Tahiti, Moorea, and Bora Bora) accept card payments.
Here are some important things to keep in mind when using your bank card in French Polynesia:
Before you travel, it's crucial to inform your bank or credit card company about your travel plans. This includes your destination and travel dates. This prevents your card from being flagged for suspicious activity when used abroad.
When using your card for transactions, you may have options. Pay in your home currency (GBP) or the local currency (CFP francs). Choosing the local currency is usually more cost-effective to avoid unfavourable exchange rates.
ATMs are widely available on the more prominent French Polynesian islands, including at major airports, banks, and tourist areas. They dispense CFP francs, so you can withdraw cash as needed during your trip.
Check with your bank or card issuer about any foreign transaction or ATM withdrawal fees. These fees can add up, so it's a good idea to be aware of them before your trip.
Ensure you know your card's PIN, as many transactions in French Polynesia may require it, especially at ATMs.
On smaller, less touristy islands like Tubuai, Ua Pou, and Mangareva, you might not be able to pay by card. Carrying cash for transactions is often advisable in remote areas, as card payment infrastructure may be less developed.
Should I use cash in French Polynesia?
Yes. We recommend bringing CFP French Polynesian franc cash with you on your holiday to French Polynesia. It's a practical choice for many situations, such as:
Buying souvenirs at local markets
Paying for taxi fares
Tipping service providers
Paying for goods or services in more remote areas or smaller islands
Still having access to funds in case your bank blocks your card or in case of loss or theft
Interacting with the local people and culture and enhancing your travel experience
Is it better to use cash or credit card in French Polynesia?
A combination of cash and cards is advisable when travelling to French Polynesia. Use cash for small expenses and in areas with limited card acceptance. Then rely on cards for convenience, security, and larger transactions.
Don't forget to inform your bank of your travel plans to prevent any issues with card usage abroad.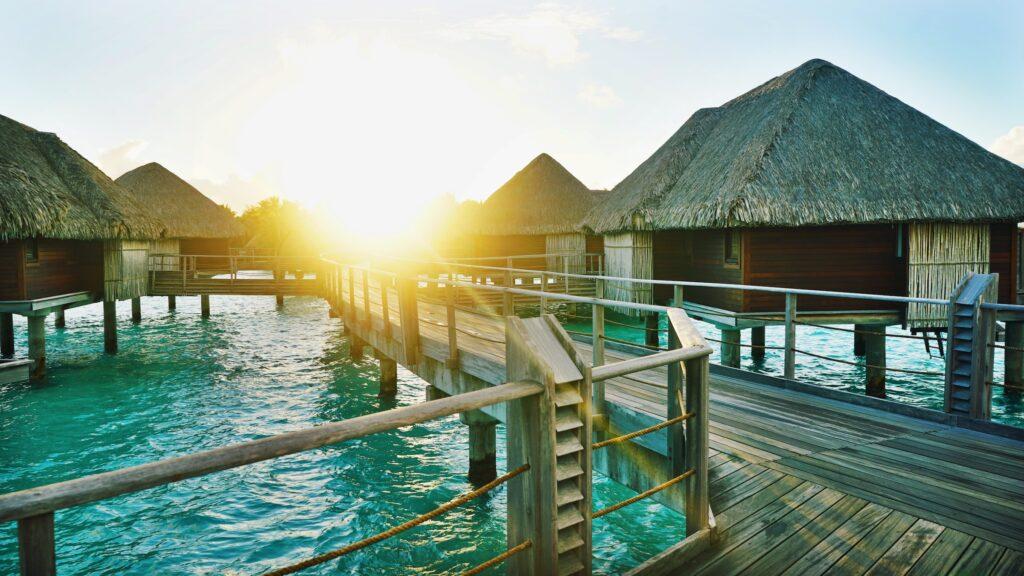 How much cash should I take to French Polynesia?
For budget travellers:
Budget travellers might aim to spend around 8,000-12,000 CFP francs (£50 to £80) per day on essential expenses. This includes meals at local restaurants, public transportation, and small purchases.
As a budget traveller, consider bringing around 100,000-150,000 XPF (£700 to £1,100) in cash for your trip. This should cover your daily expenses for a 7 to 10-day trip., leaving room for emergency funds.
For mid-range travellers:
Mid-range travellers may budget for daily expenses ranging from 12,000-20,000 CFP francs (£80 to £145). This includes dining at a mix of restaurants, some excursions, and shopping.
Bring approximately 200,000 to 250,000 XPF (£2,500 to £2,800) in cash for your trip. This should cover your daily expenses for 10 to 14 days, including excursions and shopping.
For luxury travellers:
Luxury travellers might expect to spend generously on their trip. Daily expenses can range from 20,000 to 40,000 CFP francs (£145 to £290) or more. This includes dining at upscale restaurants, luxury accommodations, spa treatments, and exclusive experiences.
Consider bringing around 300,000 to 500,000 XPF (£2,200 to £3,600) or more in cash for your trip. This allows for a lavish two-week experience without worrying about running out of cash quickly.
Remember that these are rough estimates, and your actual cash needs may vary based on your specific travel plans and preferences.
Checking with your bank about any foreign transaction fees is also essential. Make sure to inform them of your travel plans so your cards work smoothly while in French Polynesia, too!
How can I avoid ATM fees in French Polynesia?
To avoid or minimise ATM fees in French Polynesia, consider these top five tips:
Carry sufficient cash. Bring enough cash with you for small expenses, especially if you plan to visit remote areas where ATMs are unavailable. This reduces the need for frequent ATM withdrawals.
Currency exchange in advance. Exchange a portion of your home currency for CFP francs using a currency exchange service before your trip. This way, you'll have cash when you arrive and may not need to rely on ATMs immediately.
Withdraw larger amounts. Instead of making frequent small withdrawals, withdraw larger amounts of cash less frequently. This reduces the number of transactions and fees.
Opt for card payments. Whenever possible, use your credit or debit card for larger expenses. Card payments typically offer better exchange rates and lower fees than ATM withdrawals.
Use ATMs from major banks. Stick to ATMs that belong to well-known major banks, as they often have lower or no withdrawal fees. Look for ATMs operated by banks like Banque de Tahiti, Socredo, or Banque de Polynésie.
Is French Polynesia expensive?
Yes, French Polynesia is an expensive holiday destination. It offers unique and breathtaking natural beauty, making it a dream destination for many travellers.
To manage costs, consider budgeting, exploring various accommodation options, and researching affordable dining and activity choices in advance. Additionally, booking travel and accommodations during off-peak seasons can help reduce expenses.
For a coffee in a cafe in Tahiti, you can expect to pay around 385 CFP or around £2.80.
A three-course meal in a mid-range restaurant will cost around 6,500 CFP (£45) per person.
Do you tip in French Polynesia?
Tipping in French Polynesia isn't mandatory, but shows appreciation in certain situations:
Restaurants. A service charge is often included, but you can leave 10% extra for excellent service.
Hotels. While not required, tipping housekeeping and porters is customary, usually around 200-500 XPF daily.
Tours. Tip guides for good service, typically 500-1000 XPF per person.
Transport. Rounding up taxi fares or offering 500-1000 XPF to drivers is polite.
Spa. 10% of the spa service cost is a suitable tip if not included.
Tipping is a way to show appreciation, but it's not obligatory. Respect local customs and avoid excessive tipping.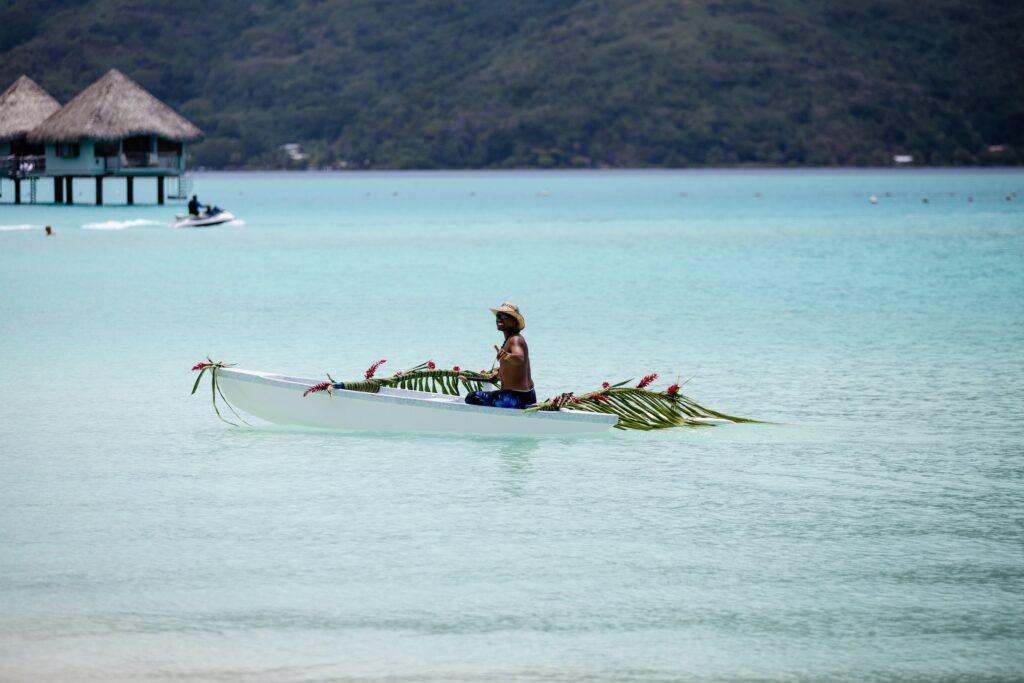 French Polynesian Currency
Banknotes in French Polynesia
French Polynesia's banknotes come in various denominations and showcase local culture and nature. Standard denominations include 1,000, 5,000, and 10,000 XPF, with unique designs and colours.
Higher denominations like 20,000 and 50,000 XPF are also in use. These banknotes have security features to prevent counterfeiting.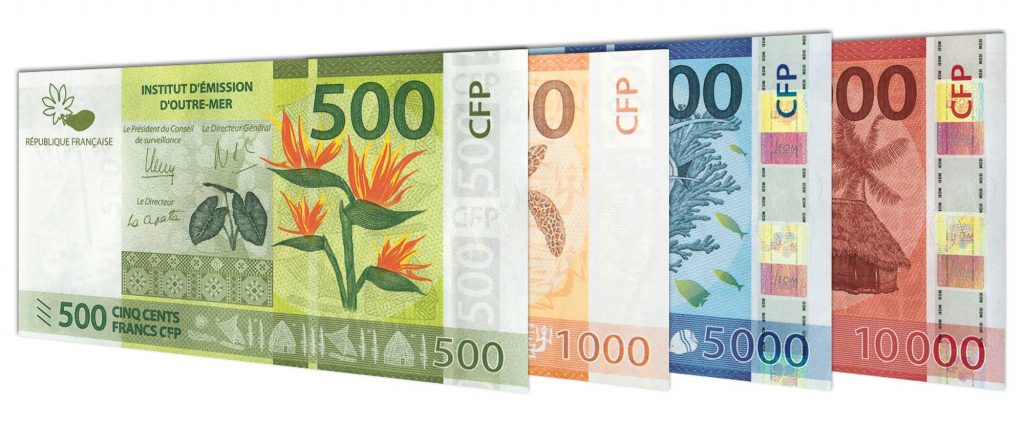 Coins in French Polynesia
Coins in French Polynesia are the CFP franc (XPF) and have a uniform design shared with other Pacific countries.
Common coin denominations include 1, 2, 5, 10, 20, 50, and 100 XPF. These coins vary in size and metal composition, with each denomination featuring its specific design and imagery.
Did you get back from French Polynesia with some leftover coins? Our sister company, Leftover Currency, can help you exchange French Polynesian CFP Franc coins back to cash.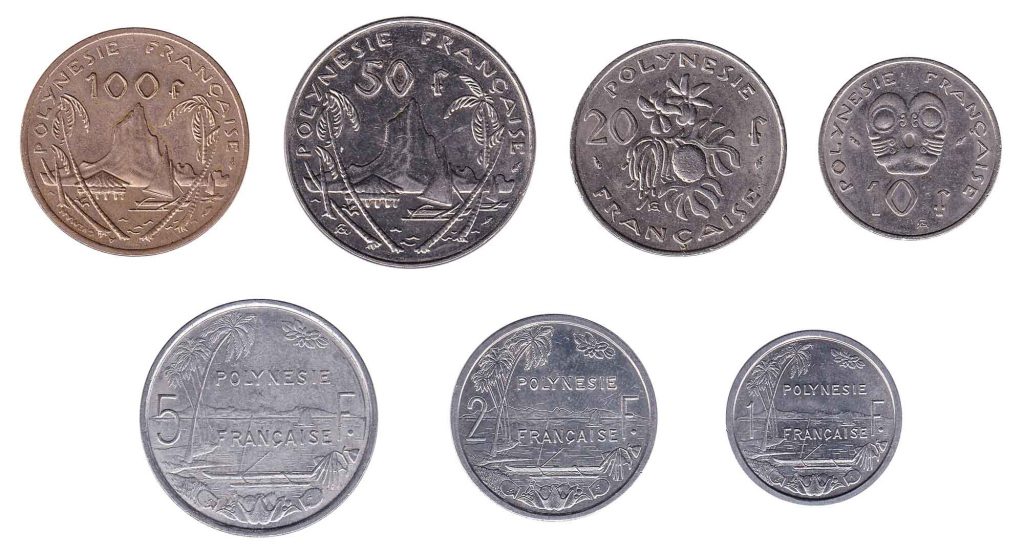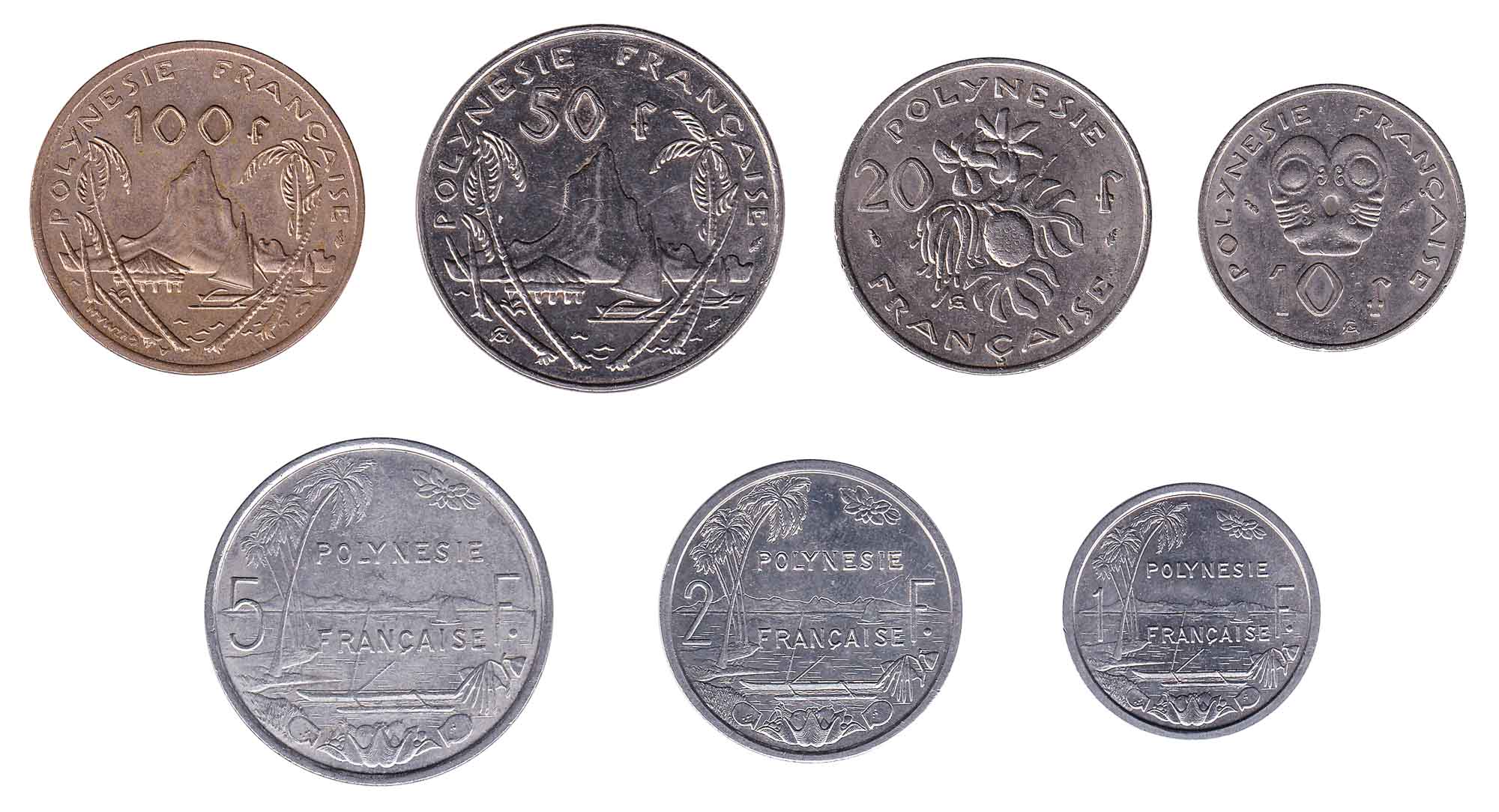 French Polynesia's currency import and export regulations
The currency regulations in French Polynesia are the same as those in France. Travellers need to declare if they are entering or leaving with currency over €10,000 Euro or equivalent in foreign or domestic banknotes and coins.
Remember that regulations can change, and specific circumstances may apply to individuals or transactions. Verify the current currency import and export regulations with relevant authorities before your trip to ensure compliance with the law and a smooth travel experience.
Ordering CFP Franc currency online
Order CFP francs online for swift and secure delivery to your home or workplace using Royal Mail Special Delivery Guaranteed®.
Alternatively, you can collect your currency from our travel money shop near Heathrow Airport.
Click here to buy CFP francs online.
Selling back CFP Francs
If you have CFP francs that you wish to exchange, simply follow this link to exchange CFP franc to GBP. Click on 'sell currency' and choose 'XPF French Polynesian CFP Franc'.
We offer competitive rates for your remaining CFP francs.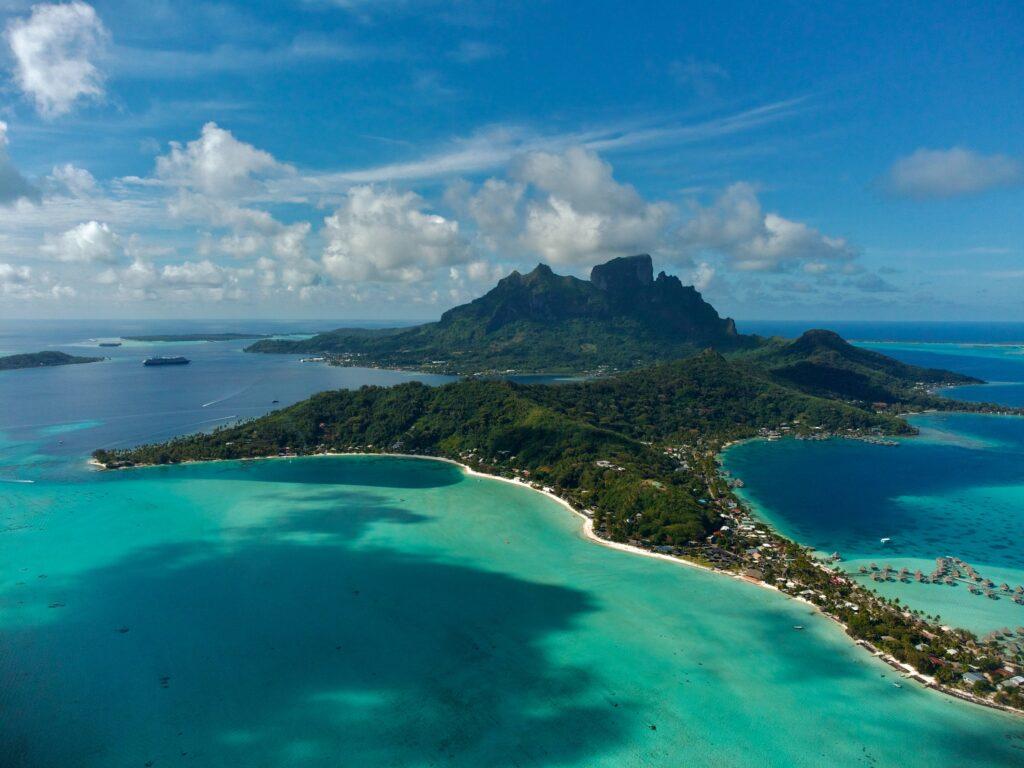 FAQs
No, you don't need a French Polynesia tourist visa if you are a British citizen visiting for tourism purposes for up to 90 days.
Vaccinations recommended for French Polynesia include Hepatitis A, Typhoid, and Hepatitis B. Routine vaccines like MMR and tetanus, diphtheria, and polio are essential. 
Zika virus transmission has also been reported in French Polynesia. It's wise to be aware of the risks, especially for pregnant women or those planning to become pregnant.
The best time to visit French Polynesia is during the dry season, typically from May to October. 
July and August are popular months for tourists, offering pleasant weather with lower humidity and less rainfall. 
May, June, and September are excellent choices if you prefer fewer crowds and still favourable conditions. However, consider that prices may be higher during the peak season, so plan and book your trip accordingly.
French Polynesia boasts numerous breathtaking attractions, from pristine beaches to vibrant marine life. Some of the best places to visit in French Polynesia are:
Bora Bora:

Known for its stunning lagoon and overwater bungalows, Bora Bora is a paradise for honeymooners and water sports enthusiasts.

Moorea:

Just a short ferry ride from Tahiti. Moorea offers lush landscapes, dramatic volcanic peaks, and hiking, snorkelling, and dolphin-watching opportunities.

Tahiti:

The largest island in French Polynesia, Tahiti is the cultural and economic centre. Explore its vibrant markets, museums, and beautiful beaches.

Raiatea:

Often called the "Sacred Island." Raiatea is rich in history and culture, with archaeological sites, lush landscapes, and a serene lagoon.

Huahine:

This island is famous for its relaxed atmosphere, historical sites, and stunning coral gardens for snorkelling and diving.

Taha'a:

Often called the "Vanilla Island," Taha'a is famous for its vanilla plantations, lush vegetation, and tranquil ambience.

Rangiroa:

One of the world's largest atolls. Rangiroa is a diver's paradise, with incredible underwater biodiversity, coral reefs, and opportunities to see dolphins and sharks.

Marquesas Islands:

These remote islands offer rugged landscapes, archaeological sites, and a unique cultural experience.

Aitutaki:

Located in the Cook Islands, Aitutaki is famous for its stunning lagoon and is accessible via flights from French Polynesia.

Tupai:

A heart-shaped atoll, Tupai is a popular spot for scenic flights and romantic getaways.

Matira Beach:

Located in Bora Bora, Matira Beach is renowned for its white sands and crystal-clear waters.

Lagoonarium:

Near Moorea, the Lagoonarium is a marine reserve where you can swim with various marine species, including sharks and rays.

Mount Otemanu:

The highest peak in Bora Bora, it offers challenging hikes and panoramic views.

Paul Gauguin Museum:

Located in Tahiti, this museum pays tribute to the renowned artist Paul Gauguin, who lived in French Polynesia.
These attractions showcase French Polynesia's natural beauty, cultural richness, and outdoor adventures, making it a dream destination for travellers.
---

Great competitive rates & friendly & helpful staff. Easy to order online & collect in person or delivery.

Great, fast and reliable service would certainly use again for my travel needs, as the rates are the best around!

This amazing company have gone above and beyond in getting a large amount of a rare currency across the pond to Ireland.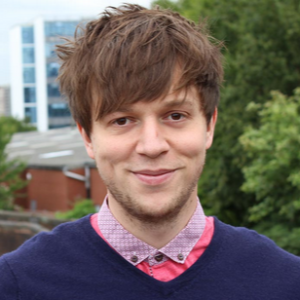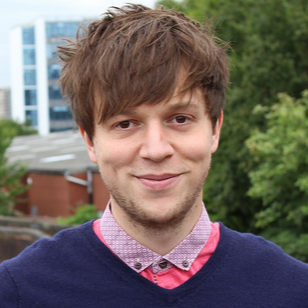 Great rates and really responsive, friendly customer support, will definitely be using Manor FX again.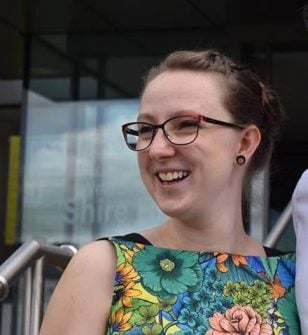 Manor FX gave me a better rate than my bank with great customer service, I highly recommend them.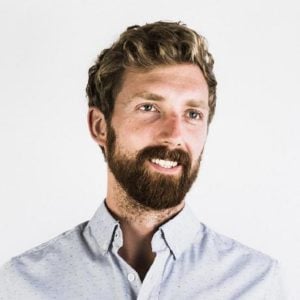 Family run business that's always super helpful. Manor FX's rates are always really good as well!
Get
CFP francs French Polynesia
Fast!
Free home delivery over £750

with Royal Mail Special Delivery 1pm

Better rates than the banks