Get
Colombian Pesos
Fast!
Free home delivery over £750

with Royal Mail Special Delivery 1pm

Better rates than the banks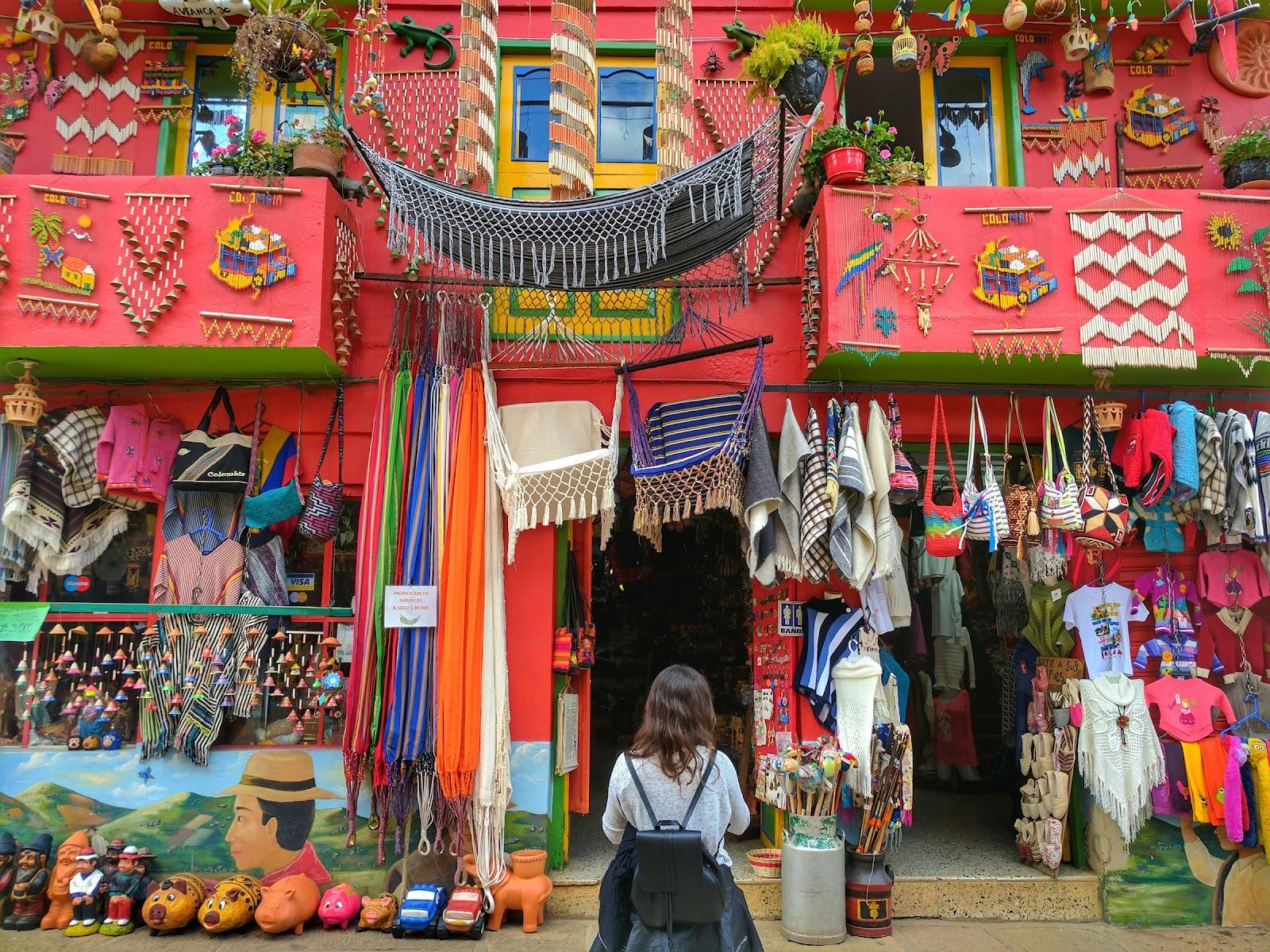 Are you travelling to Colombia?
Secure the best rates for Colombian currency online.
Get ready for your Colombian adventure with Manor FX. Benefit from exceptional exchange rates, ensuring more Colombian pesos in your wallet for an unforgettable trip.
Enjoy secure delivery to your home or office or pick up at our Heathrow bureau. Our fast, hassle-free online ordering process makes getting your Colombian pesos easy.
Colombian travel money
Are you thinking about lounging on the beautiful beaches of Cartagena or exploring the Amazon rainforest? Let's get you prepared with some helpful Colombia travel advice about cash and card payments in Colombia.
Where can I purchase Colombian pesos?
Unlike major currencies like the U.S. dollar or the euro. The Colombian peso (COP) is not as common, so you won't find it at the banks of the post office.
But never fear. You can purchase Colombian pesos online from currency providers like us! Why not skip the trip to the expensive airport exchange bureau? Get your Colombian pesos delivered straight to your doorstep before your journey!
Enjoy stress-free currency exchange at Manor FX. Benefit from a hassle-free ordering process and excellent rates, leaving you with more cash to make your Colombia adventure memorable. If you're near Heathrow, visit our bureau for the same fantastic rates.
What is the best currency to take to Colombia?
When heading to Colombia, the Colombian peso (COP) is your top choice. It's the official currency and widely accepted.
While some South American countries may accept US Dollars, it's not universal, and you may face unfavourable exchange rates. Stick with Colombian pesos for a hassle-free and budget-friendly trip.
Is COP a restricted currency?
No. The Colombian peso (COP) is not restricted and is freely traded within Colombia and internationally.
Is there any other currency accepted in Colombia?
Yes. US dollars are welcome in Colombia, especially in tourist hotspots and major cities. Yet, beware of potentially unfavourable exchange rates. When settling bills in dollars, expect change in Colombian pesos. To maximise savings, it's wise to carry some local currency for transactions.
Who uses the Colombian peso?
The Colombian peso is a currency that is unique to Colombia. So, when you're exploring the beautiful landscapes of Colombia, be sure to have some Colombian pesos for your spending needs.
Can I use my debit card in Colombia?
Absolutely! Using your debit card in Colombia is a convenient way to access funds during your trip. Large hotels and shopping malls in downtown Bogotá, Medellín, and other major Colombian cities accept most credit and debit cards.
It's important to note that certain UK banks may levy fees for international card transactions. Additionally, their exchange rates for converting Colombian pesos to GBP might not be optimal. For a seamless experience, consider reaching out to your bank before using your card in Colombia.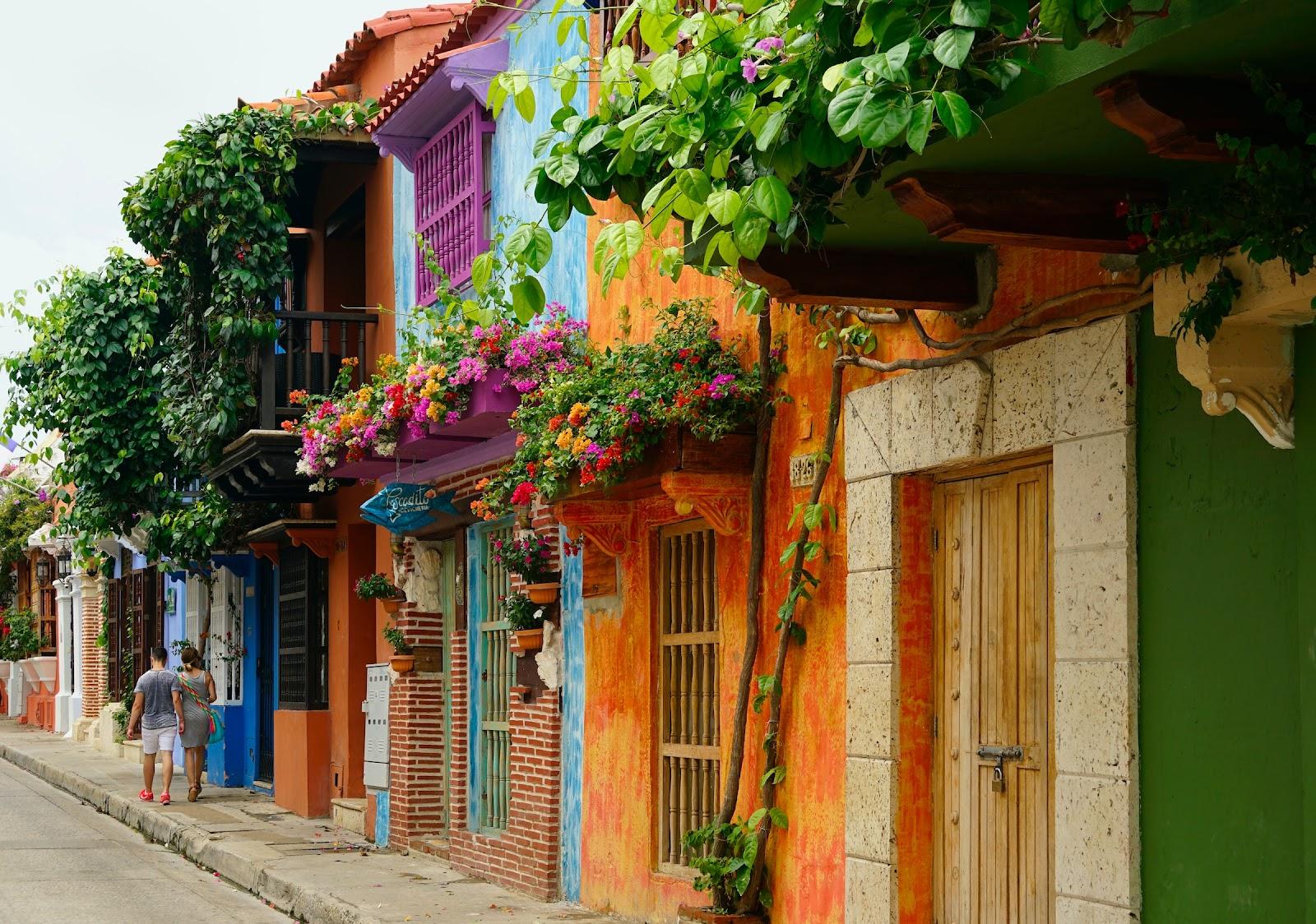 Should I use cash in Colombia?
Yes. When exploring Colombia, it's wise to carry some cash. While credit and debit cards are widely accepted in Colombian cities, cash is essential for vendors like taxi drivers, street vendors, and tour guides who may only take cash. Don't forget to exchange any remaining Colombian pesos for GBP upon your return.
How much cash should I take to Colombia?
Colombia offers diverse experiences for travelers, and your expenses can vary depending on where and when you visit. Major cities like Bogotá and Medellín tend to be more expensive, while exploring charming, less touristy towns like Villa de Leyva or Salento can save you money.
Budget traveler's guide:
Daily Budget: Allocate approximately £30-£40 (150,000 to 200,000 Colombian pesos) per day for a budget-friendly experience. This covers essentials like a comfortable hostel dorm, delicious local meals, transportation, and daily activities. It's an excellent way to make the most of your journey without overspending.
Mid-range comfort:
Daily Budget: For a more comfortable adventure, budget around £60-£80 (300,000 to 400,000 Colombian pesos) per day. This allows you to savor local cuisine, explore exciting activities like coffee farm tours and hiking, and stay in mid-range accommodations.
Luxurious exploration:
Daily Budget: If you're looking for luxury during your Colombian holiday, consider setting aside approximately £140-£200 (700,000 to 1,000,000 Colombian pesos) per day. This opens doors to boutique hotel accommodations, seamless city-hopping, and a wide range of captivating tours and experiences.
A friendly heads-up:
Keep in mind that prices in Colombia may significantly increase during major festivals and events. Planning ahead is wise to navigate potential spikes in accommodation and activity costs.
Your Colombian travel experience doesn't have to strain your wallet. With thoughtful planning and a taste for local adventures, you can make the most of your journey while staying within your budget. Enjoy exploring the rich culture and natural beauty of Colombia!
How can I avoid ATM fees in Colombia?
Save on ATM fees in Colombia with these tips:
Use ATMs from major Colombian banks like Banco de Bogotá, Bancolombia, and Davivienda for lower or no fees.
Withdraw larger amounts to reduce frequency.
Check with your home bank for free ATM locations in Colombia.
Exchange currency before your trip with Manor FX for great rates and doorstep delivery.
Research local banks in Colombia with ties to your home bank for convenient options.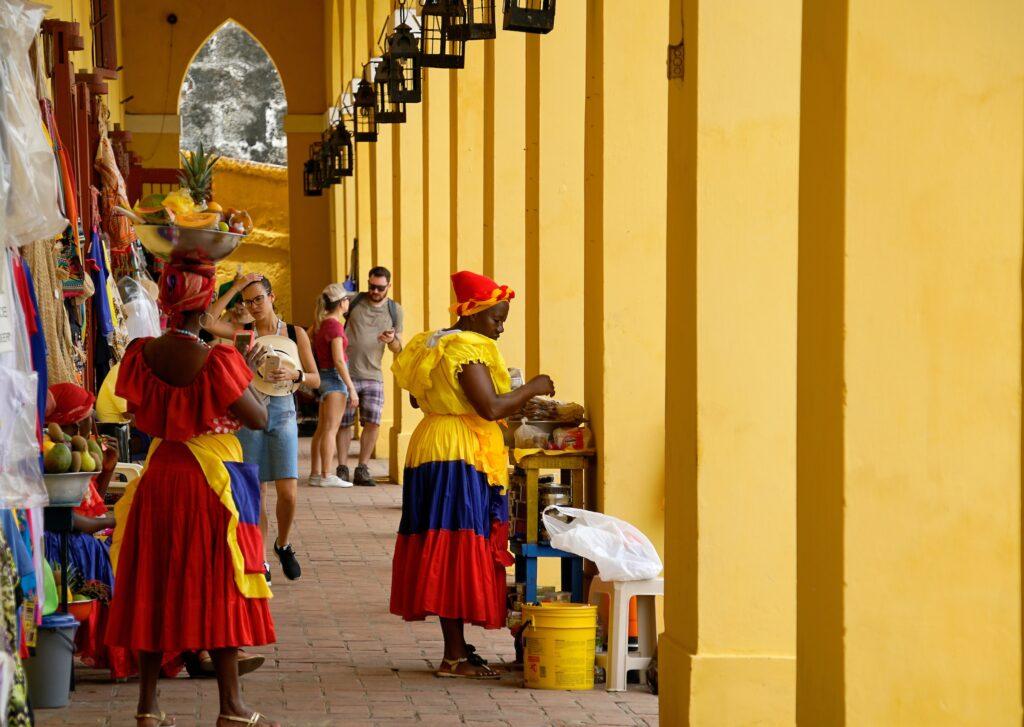 How much does a meal cost in Colombia?
You can enjoy a nice dinner in Colombia for a variety of budgets. Colombian cuisine is a delightful blend of flavours and influences from various regions.
At an affordable restaurant, you can expect to spend roughly 20,000 to 40,000 Colombian pesos (£4 to £8).
A three-course meal at a mid-range restaurant costs about 60,000 to 120,000 Colombian pesos (£12 to £24). However, remember that you might pay more in bustling cities like Bogotá or Medellín.
Seafood enthusiasts rejoice! In upscale seafood restaurants in Colombia, dishes can range from 80,000 to 160,000 Colombian pesos (£16 to £32). The best part? These coastal eateries often serve generous portions, perfect for sharing with a dining partner.
How does tipping work in Colombia?
Tipping in Colombia is a common and appreciated gesture to show your gratitude. Here's a straightforward guide to tipping:
Restaurants: It's customary to leave a tip of approximately 10% of the total bill at restaurants. Some upscale or tourist-oriented establishments may include a service charge, so always check your bill.
Bars: In bars, a common practice is to leave small change or round up the bill as a tip for the service provided.
Taxis: When taking a taxi in Colombia, consider rounding up the fare as a tip. For example, if the fare is 17,500 Colombian pesos, rounding it up to 18,000 Colombian pesos is a friendly gesture. An additional tip is a nice touch if the driver assists with luggage or provides exceptional service.
Hotels: It's a thoughtful idea to leave a tip for hotel staff during your stay. The amount can vary, but a standard tip ranges from 5,000 to 10,000 Colombian pesos.
Tour Guides and Drivers: When on guided tours, showing your gratitude with a tip is a polite way to appreciate your guide's service.
Tipping allows you to express your appreciation for the excellent service you receive throughout your Colombian journey.
Is Colombia a budget-friendly destination?
Absolutely! Colombia offers great value for travellers on various budgets. Here's a quick overview:
Coffee: Enjoy a cup of Colombian coffee for just 2,000 to 4,000 Colombian pesos (around 40p to 80p).
Affordable Transportation: Public transport is budget-friendly. Long-distance buses are an economical way to explore different cities, although domestic flights can be pricier during peak seasons.
Natural Wonders: Many of Colombia's stunning natural attractions and beautiful beaches have low or no entrance fees.
In summary, Colombia welcomes travellers with diverse budgets. With some smart planning, you can have an incredible Colombian adventure without overspending.
Is it safe to travel to Colombia?
Colombia has made significant strides in safety. But it's a good plan to stay informed about the latest travel advisories and exercise caution in certain areas. Stick to well-touristed destinations for a secure and memorable trip.
Explore these Colombia tourist attractions, and make the most of your Colombia holiday. Remember to check for any travel requirements and stay safe throughout your journey.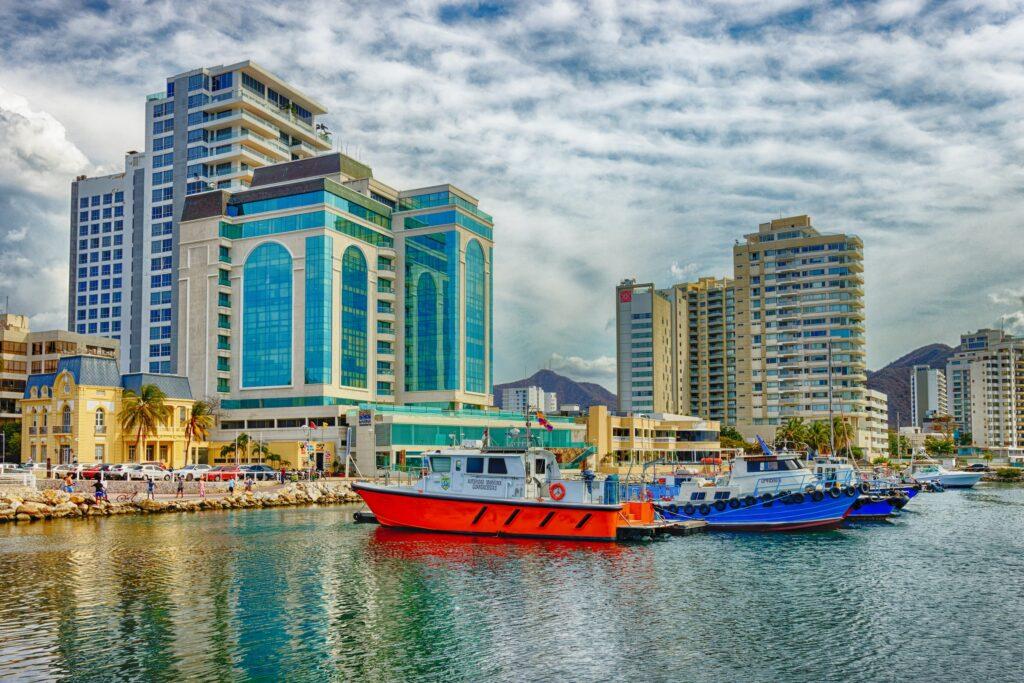 Colombian Currency
Banknotes in Colombia
Colombian banknotes come in various denominations, featuring prominent figures from the country's history, landscapes, and cultural symbols.
Currently in circulation are 1,000, 2,000, 5,000, 10,000, 20,000, and 50,000 Colombian pesos. Be mindful when handling currency to avoid damaged or counterfeit banknotes.


Coins in Colombia
Colombian coins range from 50 centavos (0.50 pesos) to 1,000 pesos. These coins display national symbols on one side and denote their denomination and year of minting on the other.
Handle coins carefully to ensure they are genuine and in good condition, avoiding counterfeit currency.
Colombia's currency import and export regulations
Importing or exporting Colombian pesos into and out of Colombia is generally unrestricted. However, for amounts exceeding $10,000 USD, you may need to declare the currency. Always check the latest regulations before travelling.
Order Colombian pesos online
Get your Colombian pesos online with fast, secure delivery to your door with Royal Mail Special Delivery Guaranteed®. Alternatively, pick them up at our Heathrow travel money shop.
Click here to convert your pounds to Colombian pesos online.
Selling back Colombian pesos
If you have Colombian pesos to sell, follow this link to exchange them for British pounds. Click on 'sell currency' and select 'COP Colombian peso'. We offer excellent rates for your leftover Colombian pesos.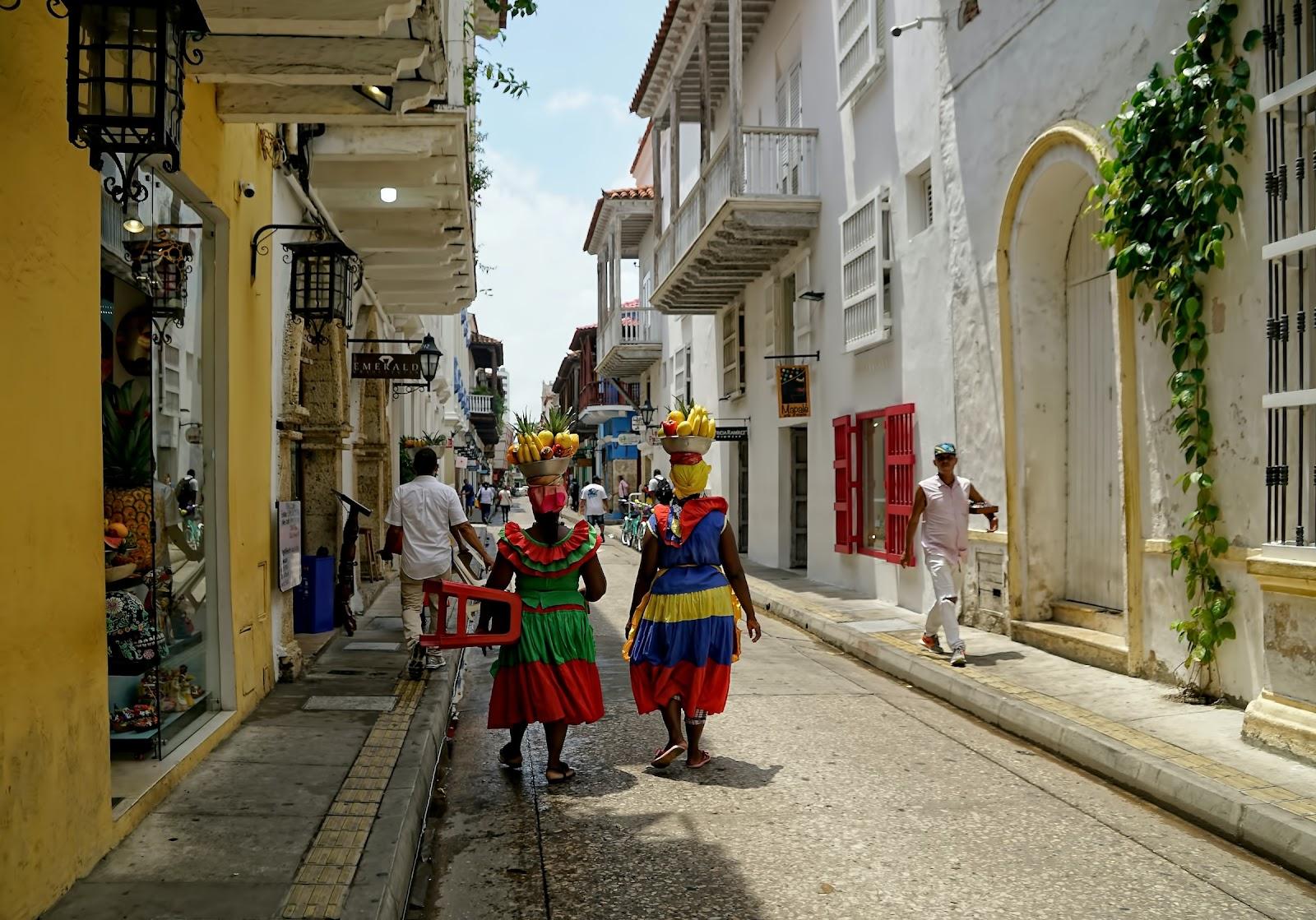 FAQs
For a short visit to Colombia lasting up to a week. British citizens can usually enter the country for tourism without a visa. Colombia allows tourists from the UK to stay for up to 90 days within a 180-day period without a visa.
This means you can explore Colombia's vibrant cities, beautiful landscapes, and rich culture. For a week without the hassle of obtaining a visa in advance. However, ensuring your passport is valid for at least six months beyond your planned departure date from Colombia is essential.
Please note that visa regulations and entry requirements can change. So it's advisable to check with the official website of the Colombian government or the nearest Colombian embassy before your trip. Additionally, make sure to have a return or onward ticket and proof of sufficient funds for your stay. You may need to show these upon arrival.
Vaccinations may not be required for entry into Colombia. But some are highly recommended to protect yourself from preventable diseases. 
Before embarking on your adventure. It's a good idea to swot up on Colombian travel advice. Here's what you should know:
Yellow Fever:
Yellow fever vaccination is strongly recommended for travellers visiting certain areas of Colombia, particularly those at lower altitudes. To ensure your safety and meet entry requirements in some regions, it's wise to get the yellow fever vaccine. 
Keep in mind that you need to get this vaccine at least ten days before your trip to be effective.
Routine Vaccinations:
Ensure that your routine vaccinations, such as measles, mumps, rubella (MMR), diphtheria, tetanus, and pertussis, are current. 
Hepatitis A and B:
Consider getting vaccines against hepatitis A and hepatitis B. Especially if you plan to stay in Colombia for an extended period, consume local foods or have close contact with the local population.
Typhoid:
Typhoid vaccination is recommended for travellers who may consume food or water from sources that might be contaminated. It's a prudent choice if you plan to explore local cuisine and street food markets.
Remember that vaccination requirements may vary based on your specific travel plans. It's always a good idea to consult with a doctor before your trip to get personalised advice on vaccinations.
Your health and well-being are essential. Take precautions, including vaccinations, to help ensure a worry-free and enjoyable trip to Colombia.
When planning your trip to Colombia, the best time to travel to Colombia can impact your experience. Colombia enjoys a diverse climate due to its geographical variations. Choosing the best time to visit depends on your preferences and the regions you intend to explore.
December to March (High Season): This period is the high season in Colombia, especially along the Caribbean coast and in cities like Cartagena and Santa Marta. Expect pleasant weather with less rainfall, making it an ideal time for beach vacations and exploring coastal areas.

April to June and October to November (Shoulder Seasons): These months are part of the shoulder seasons when the weather is generally good and crowds are fewer. It's an excellent time to visit cities like Bogotá, Medellín, and the Coffee Triangle. You'll likely enjoy milder temperatures and lower chances of rain.

July to August and December (Peak Seasons for Festivals): If you're interested in experiencing Colombia's vibrant festivals, plan your visit during July, August, or December. You can join colourful celebrations like the Feria de las Flores in Medellín and the Carnaval de Barranquilla during these months.

September and November (Rainy Season): These months are part of Colombia's rainy season, especially in the Andean and Amazon regions. If you plan to explore these areas, prepare for more frequent rainfall. However, the lush green landscapes can be incredibly picturesque.
In summary, the best time to visit Colombia varies depending on your interests and the regions you plan to explore. If you prefer dry and sunny weather, the high season from December to March is ideal for coastal destinations. Consider the shoulder seasons for a more comfortable city climate and cultural experiences. And if you're a fan of festivals, mark July, August, and December on your calendar.
Remember that currency exchange rates can also affect your holiday budget. Securing Colombian pesos at favourable rates before your trip is a good idea.
Yes. Stay informed about Colombia travel requirements and restrictions for a smooth journey.
Travel Requirements:
Passport: Ensure your passport is valid for at least six months beyond your departure date.

Visa: Check Colombia's visa policy; most tourists, including UK citizens, enjoy visa-free travel for up to 90 days.

Return Ticket: Have proof of a return or onward ticket.

Yellow Fever Vaccination: A vaccination certificate may be necessary if you are coming from a high-risk country.

COVID-19 Requirements: Stay updated on COVID-19 entry requirements, including testing and quarantine rules.
Colombia Travel Restrictions:
COVID-19 Measures: Comply with Colombia's COVID-19 regulations, including mask mandates and social distancing.

Regional Restrictions: Some regions may have specific entry rules; check with local authorities or your accommodation.
Requirements can change, so check with the Colombian embassy and stay updated.
Are you planning a holiday to Colombia and wondering about the top tourist attractions? Discover some of Colombia's best places to visit while ensuring a safe and enjoyable journey.
Cartagena. This historic coastal city boasts well-preserved architecture, stunning beaches, and a vibrant nightlife. Explore the charming Old Town, a UNESCO World Heritage Site.

Bogotá. Colombia's capital is a cultural hub with world-class museums, including the Gold Museum. Don't miss the panoramic views from Monserrate Mountain.

Medellín. Known as the City of Eternal Spring, Medellín offers beautiful weather year-round. Visit the Botanical Garden, explore Comuna 13, and ride the innovative Metrocable.

Tayrona National Park. Nature enthusiasts will love Tayrona's lush landscapes, pristine beaches, and hiking trails through the Sierra Nevada Mountains.

Cocora Valley. Cocora Valley is a hiker's paradise home to the iconic wax palm trees. Explore the cloud forests and enjoy the breathtaking scenery.

San Agustín Archaeological Park. Delve into Colombia's pre-Colombian history by exploring the intriguing stone statues and archaeological sites in San Agustín.

Coffee Triangle. Experience Colombia's coffee culture in the Coffee Triangle. Visit coffee farms, go hiking, and savour some of the world's finest coffee.

Salento. Salento, a picturesque town in the Coffee Triangle, offers colourful colonial architecture and access to Cocora Valley.

Guatapé. Climb the iconic El Peñol Rock for panoramic views of the stunning Guatapé Reservoir, known for its vibrant houses.
---

Great competitive rates & friendly & helpful staff. Easy to order online & collect in person or delivery.

Great, fast and reliable service would certainly use again for my travel needs, as the rates are the best around!

This amazing company have gone above and beyond in getting a large amount of a rare currency across the pond to Ireland.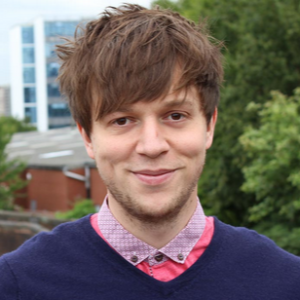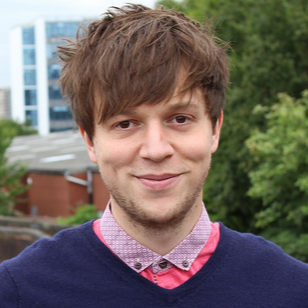 Great rates and really responsive, friendly customer support, will definitely be using Manor FX again.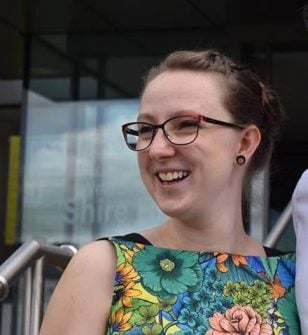 Manor FX gave me a better rate than my bank with great customer service, I highly recommend them.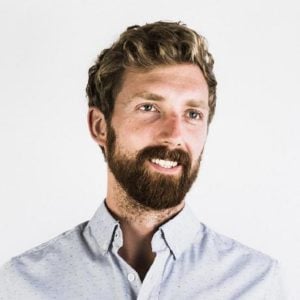 Family run business that's always super helpful. Manor FX's rates are always really good as well!
Get
Colombian Pesos
Fast!
Free home delivery over £750

with Royal Mail Special Delivery 1pm

Better rates than the banks