Get
Albanian Leke
Fast!
Free home delivery over £750

with Royal Mail Special Delivery 1pm

Better rates than the banks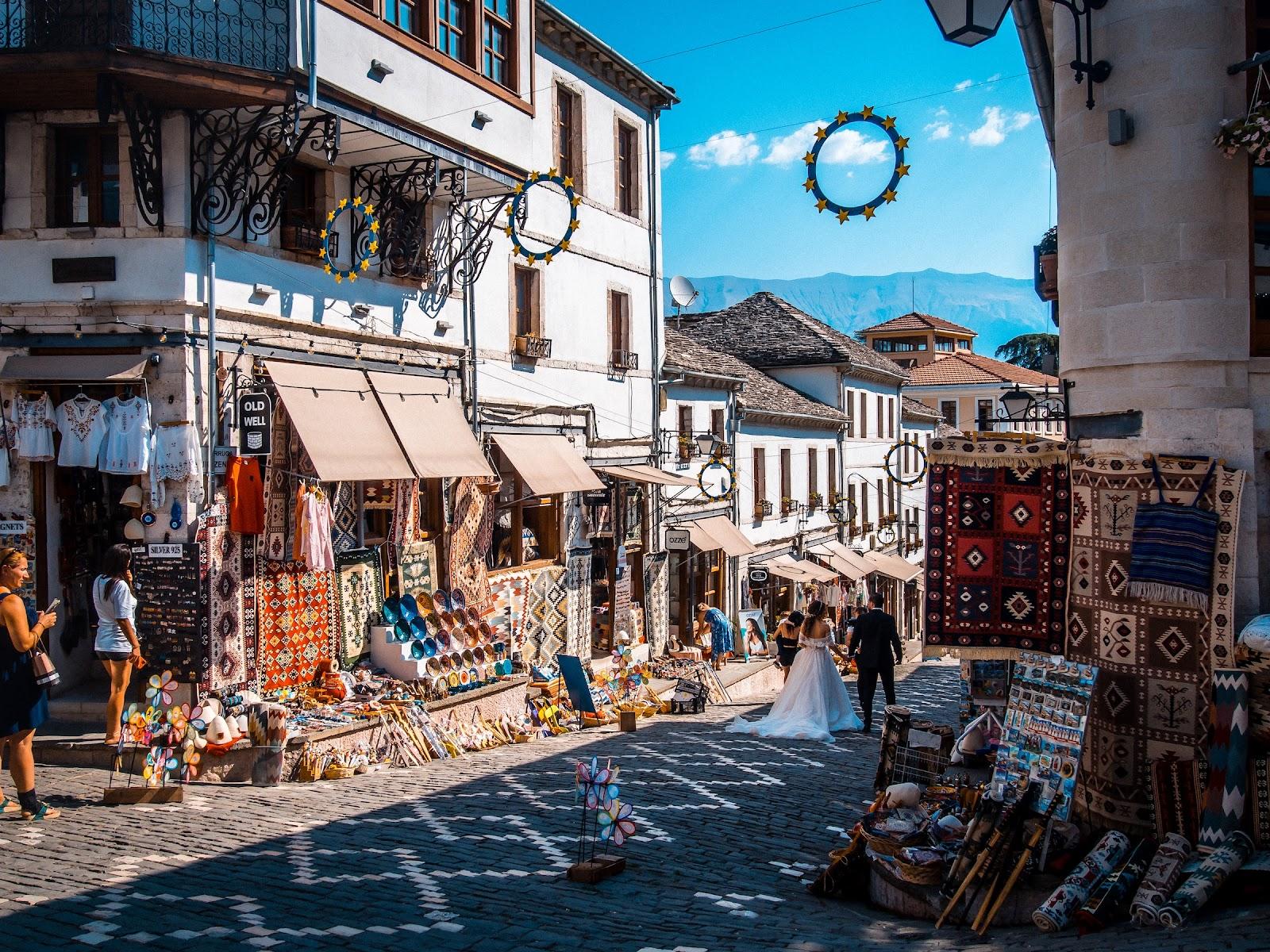 Travelling to Albania?
Get the best rates for Albanian currency online
Get ready for your upcoming adventure in Albania! Order your Albanian leke at Manor FX today.
Our fantastic exchange rates ensure you'll have extra Albanian leke to enjoy. Have your Albanian leke banknotes delivered securely to your home or office, or pick them up from the Manor FX bureau near Heathrow.
Manor FX offers fast delivery times and a fuss-free online ordering process for your Albanian leke travel money.
Albanian travel money:
Planning a trip to visit Albania's most historical treasures, including the stunning Lake Shkodër? Then here are some helpful facts about cash and card payments in Albania.
Where can I buy Albanian leke?
The Albanian lek is a minor currency. So it may be difficult to exchange your pounds to lek with local banks and exchange offices.
If you're looking to convert your pounds to Albanian leke, it's a good idea to plan ahead and explore your options.
Having your Albanian leke delivered right to your doorstep offers unmatched convenience. We provide great exchange rates, so you'll have more money to spend on your Albanian adventure!
You can also pick them up from the Manor FX bureau near Heathrow; you'll enjoy the same great rates when you come in person.
Can you buy Albanian leke in the UK?
Absolutely! If you're looking to get your hands on some Albanian leke in the UK, you're in luck. However, the Albanian leke is less common than major currencies, so it can be tricky to obtain in time for your next trip.
Save yourself a visit to the local bureau de change and order your Albanian leke online today. We offer a hassle-free online ordering process with the added benefit of free delivery for orders over £750.
Should I exchange money before I travel to Albania?
Yes! If your next adventure takes you to Albania, having some leke on hand before you travel is a great idea.
You can exchange currency once you're there. However, having some Albanian money on hand when you arrive is convenient for expenses like transportation or a quick snack.
Can you swap GBP to lek in Albania?
Yes. Swapping your GBP to lek in Albania is definitely doable. However, the availability of GBP-to-lek exchange services could be limited or have higher fees, especially outside major cities or tourist areas.
Helpful tip: To avoid high fees, having some local currency on hand before travelling is a smart idea. This will add some peace of mind as soon as you touch down in Albania.
Is Albanian lek a closed currency?
The Albanian lek (ALL) isn't considered a fully "closed" currency. You can exchange Albania's currency for other currencies and use them for international transactions, but keep in mind that it's less widely traded than major currencies.
What is the best currency to use in Albania?
The national currency of Albania is the Albanian lek (ALL), the most widely accepted and practical currency to use.
Euros are also widely accepted in Albania. For larger expenses like accommodations, using the Euro might be more convenient. However, for everyday purchases, using lek could be more cost-effective.
Having a mix of local and foreign currencies is a great idea and gives you flexibility on your next visit.
Remember to convert Albania's currency to GBP when you return from your travels.
Can I spend Euros in Albania?
Absolutely! You can use Euros in Albania, especially in touristy areas. While the official currency is the Albanian lek, many places, like hotels, restaurants, and shops, accept Euros.
However, having some Albanian lek on hand is a good idea as it might be more practical and cost-effective for smaller purchases. So feel free to use Euros, but having a mix can give you more freedom.
Can I use my bank card in Albania?
Yes! You can use your bank card in Albania without a hitch. Most places, including shops, restaurants, and ATMs, accept major international cards. It's a convenient way to access funds during your stay.
However, some British banks may charge for international card payments. In addition, your bank's ALL to GBP exchange rate may not be so good.
Helpful tip: Before using your card for payments in Albania, contacting your bank about your travel plans is certainly a good idea.
Should I use cash in Albania?
Yes! In Albania, using cash is a smart choice. While card works well in many places, having some Albanian lek in your pocket is super useful for local markets and smaller spots.
Many local shops, smaller supermarkets, and taxis only accept cash or local cards. Street vendors only accept cash.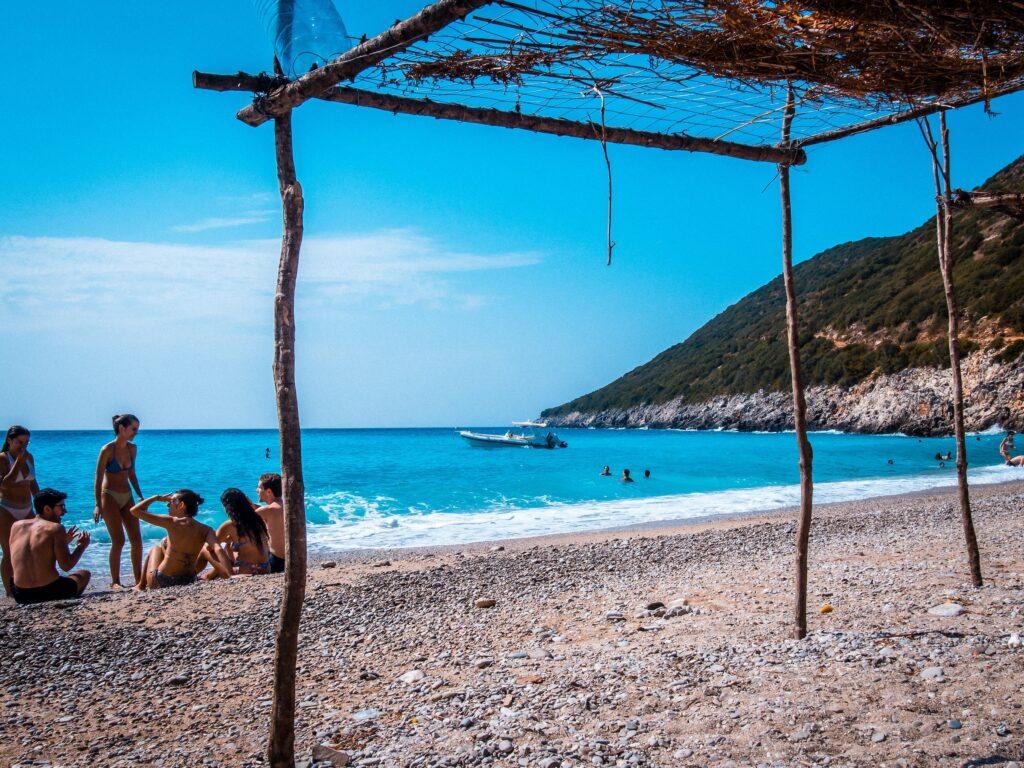 Is it better to use cash or credit card in Albania?
Having a mix of cash and credit cards when visiting Albania is a good idea.
Card payments are common in many places, which offers convenience. However, you'll find that certain delightful spots prefer the simplicity of cash. Quaint local markets, charming street vendors, and some cozy family-owned eateries fall into this category.
So, combining cash and cards will ensure you're all set for your Albanian adventure!
How much cash should I take to Albania?
The amount of cash you'll need daily in Albania can vary depending on your plans.
Albania boasts some breathtaking landscapes that are perfect for hikers of all levels. If you're a backpacker eager to explore the rugged Accursed Mountains, you're in for a treat.
The average daily expenses for this adventure are about 4,400 ALL, roughly £34.
If you aim for a mid-range budget, your daily spending in Albania will be around 9,000 ALL, translating to about £70 GBP. With this, you can treat yourself to a few nice meals, savor a few drinks, and even hop on a taxi to explore Albania's historical sites.
How can I avoid ATM fees in Albania?
Avoiding ATM fees in Albania is totally doable. You can take out larger amounts each time to reduce the number of transactions.
Try using ATMs linked to your bank's network to reduce or eliminate fees.
Another option is to use a credit card that offers fee-free international withdrawals. And if you're exchanging currency before your trip, consider getting some Albanian lek in advance to cover smaller expenses.
Is life expensive in Albania?
The cost of living is generally cheap, except for more high-end places in Albania's capital city, Tirana.
Albanian cuisine combines the best Mediterranean and Turkish flavors, creating a delightful fusion. The food scene is quite impressive, relying on organic and fresh ingredients.
You can enjoy a coffee at a cozy local cafe for around 140 leke, roughly £1.10.
A meal in a mid-range restaurant will set you back between 1,400 – 2,00 ALL, around £11 – £16.
For a special treat, if you're in Tirana, the capital city, indulging in a meal at a fancy fish restaurant might be around 3,500 ALL, approximately £27.
Albania truly shines when it's about treating your taste buds and being kind to your wallet. The country serves up a delightful variety of flavors with fantastic value. You can savor incredible flavors and enjoy the feast without worrying about the cost!
Do you tip in Albania?
Tipping in Albania is appreciated and a kind gesture.
While it's not mandatory, leaving a small tip, around 5-10% of the bill, is a nice way to show gratitude for good service at restaurants and cafes. The locals value it, and it's a great way to spread positivity during your stay.
Is it rude not to tip in Albania?
While it's not considered rude if you don't tip, tipping is a polite gesture in Albania. So, while the decision is yours, a tip can add a nice touch to your interactions.
Is Albania a cheap country to visit?
Albania is quite budget-friendly for travelers. You'll find that your money can go a long way here.
From accommodation to dining out and exploring, the overall cost of traveling in Albania tends to be quite reasonable. It's a fantastic destination to enjoy a great experience without breaking the bank.
So prepare for an amazing adventure that won't weigh heavily on your wallet!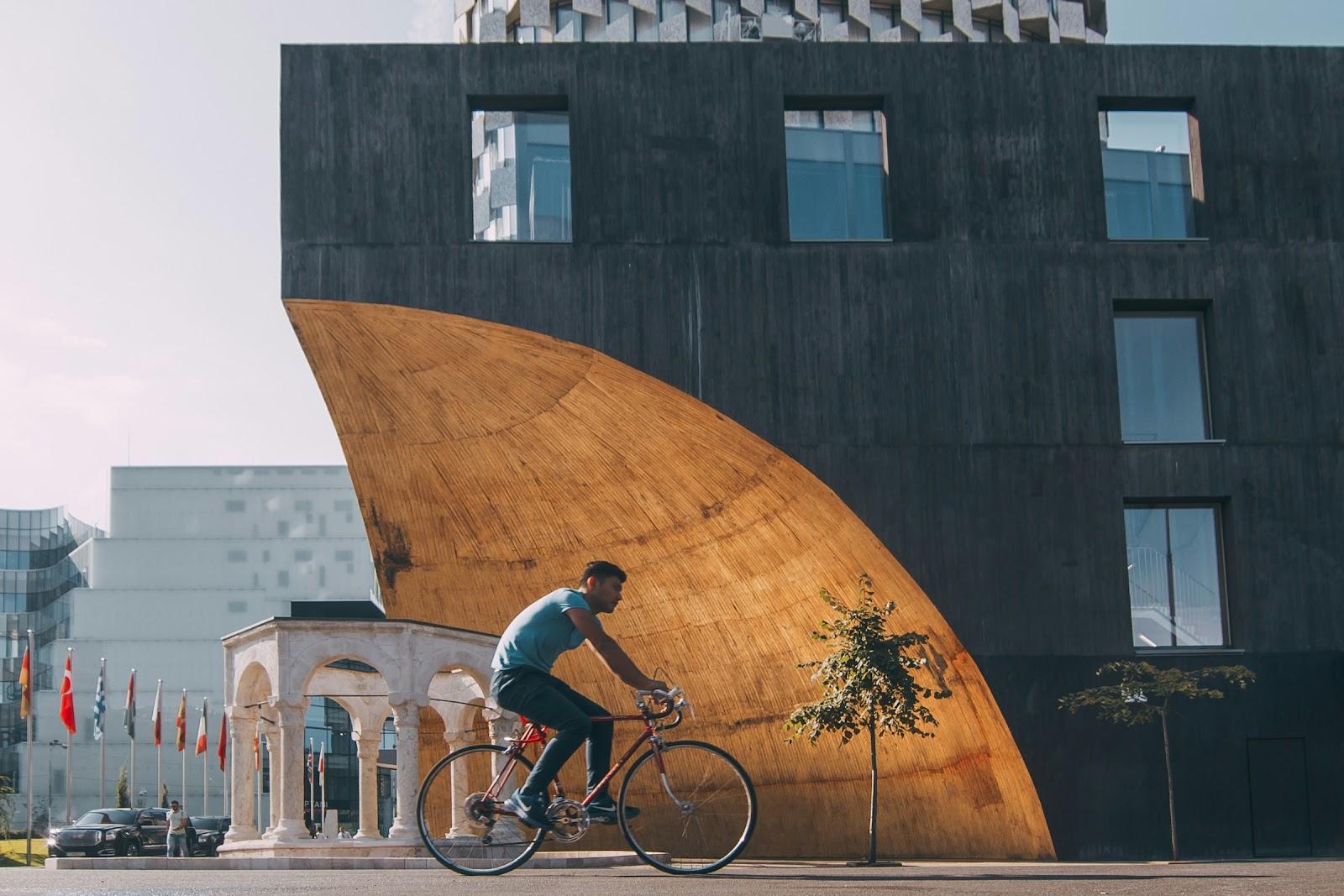 Albanian Currency:
Banknotes in Albania
The Bank of Albania issues Albania's banknotes and features various denominations, each showcasing a blend of historical figures, landmarks, and cultural symbols.
Albanian Leke banknotes in circulation are 200ALL, 500ALL, 1000ALL, 2000ALL, and 5000ALL. Smaller banknotes are often in well-circulated condition. Find more about the history of Albanian currency here.

Coins in Albania
Albanian coins range from 1 lek to 100 leke.
As you explore the country, you'll find these coins in your pockets or purse. These little pieces of metal hold a part of Albania's story.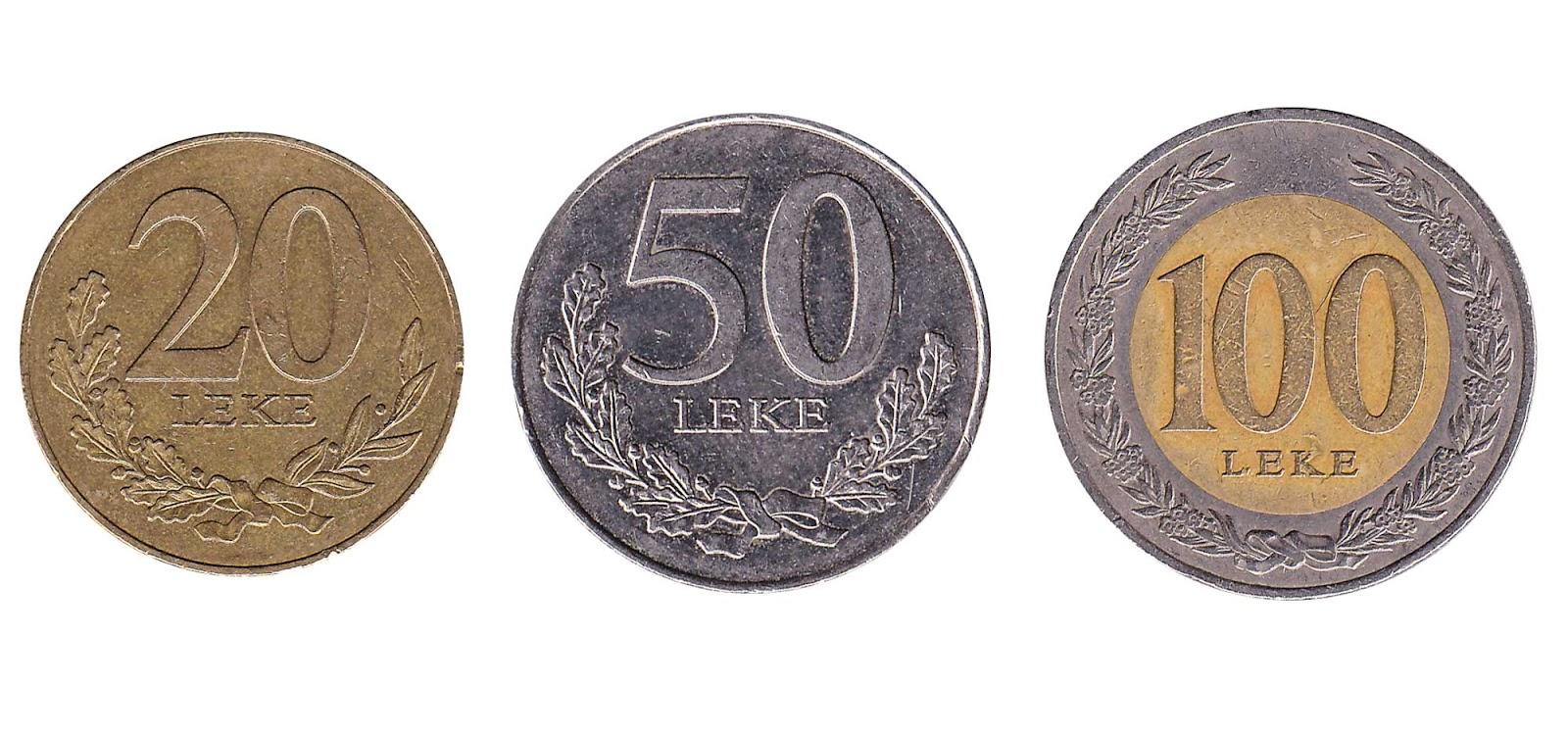 How much cash can I take to Albania from the UK?
There are no restrictions on the import or export of Albanian leke into and from Albania.
When traveling to Albania from the UK, you can bring up to 10,000 Euros (or equivalent in other currencies) in cash without having to declare it.
Just make sure to declare the amount if it exceeds this limit, but carrying a reasonable amount of cash for your trip is absolutely fine.
Ordering Albanian leke online
Order Albanian leke online and have them delivered straight to your home or office. We offer fast and secure with Royal Mail Special Delivery Guaranteed®. Or pick them up from our travel money shop near Heathrow. Click here to buy Albanian leke online.
Selling back Albanian leke
If you have Albanian leke to sell, follow this link to exchange Albanian leke to pounds, click on 'sell currency' and select 'ALL Albanian leke'. We'll pay good rates for your leftover Albanian leke.
FAQs:
When preparing for your trip to Albania, you'll be glad to know most travelers don't need a visa for short visits. 
If you're from the EU, UK, US, Canada, Australia, and several other countries, you're good to go! You usually get to stay for up to 90 days within a 180-day period. 
While no specific vaccinations are required for entering Albania, ensuring you're up to date on routine vaccinations like measles, mumps, and rubella is always a good idea.
Albania is a true hidden gem and the perfect time to visit hinges on what kind of experience you seek.
Spring (April to June) and fall (September to October):
The weather is pleasantly warm, making it ideal for exploring the stunning landscapes, historical sites, and beautiful coastline.
Summer  (July and August)
If you're a beach lover, the summer offers sunny days perfect for enjoying the Albanian Riviera and its crystal-clear waters. Just keep in mind that these months can be quite busy with tourists.
Winter (December to February) 
This time of year can be chilly, but it's great if you're into winter sports and want to experience the festive atmosphere.
So whether you're into nature, history, or relaxation, Albania has something to offer year-round. Enjoy your time exploring this amazing country!
With 100 leke in Albania, around 0.80p, you can head to a local bakery and savor a delicious slice of baklava or swing by a cozy spot for a cup of traditional Albanian coffee. It's a delightful and budget-friendly way to experience a taste of Albania's culinary delights.
In Albania, tap water is generally safe to drink in urban areas. Locals drink tap water where it's available. About 50 percent of rural and urban areas in the country have access to safe drinking water.
---

Great competitive rates & friendly & helpful staff. Easy to order online & collect in person or delivery.

Great, fast and reliable service would certainly use again for my travel needs, as the rates are the best around!

This amazing company have gone above and beyond in getting a large amount of a rare currency across the pond to Ireland.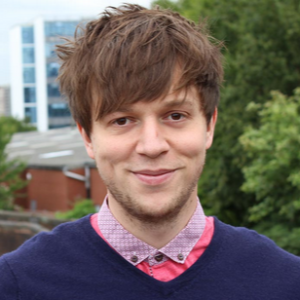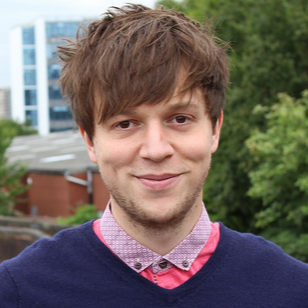 Great rates and really responsive, friendly customer support, will definitely be using Manor FX again.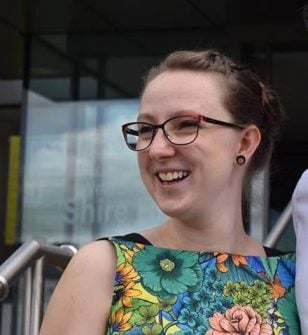 Manor FX gave me a better rate than my bank with great customer service, I highly recommend them.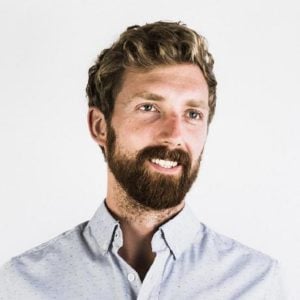 Family run business that's always super helpful. Manor FX's rates are always really good as well!
Get
Albanian Leke
Fast!
Free home delivery over £750

with Royal Mail Special Delivery 1pm

Better rates than the banks