Uncover the 12 best places to go in November
Autumn leaves fall, and a subtle chill fills the air. Many folks find themselves looking for the best place to holiday in November.
The anticipation of a long-awaited getaway, a thirst for adventure, or simply the need to bask in the warmth of distant suns? No matter the reason, November beckons with the promise of rejuvenation. And fret not, for we've got you covered.
Look no further if you're searching for the best places to go in November for an unforgettable escape. This guide unveils the top 12 destinations to visit in November. Each is carefully chosen to satisfy your wanderlust and offer an opportunity for the perfect holiday.
Best places to go in November for winter sun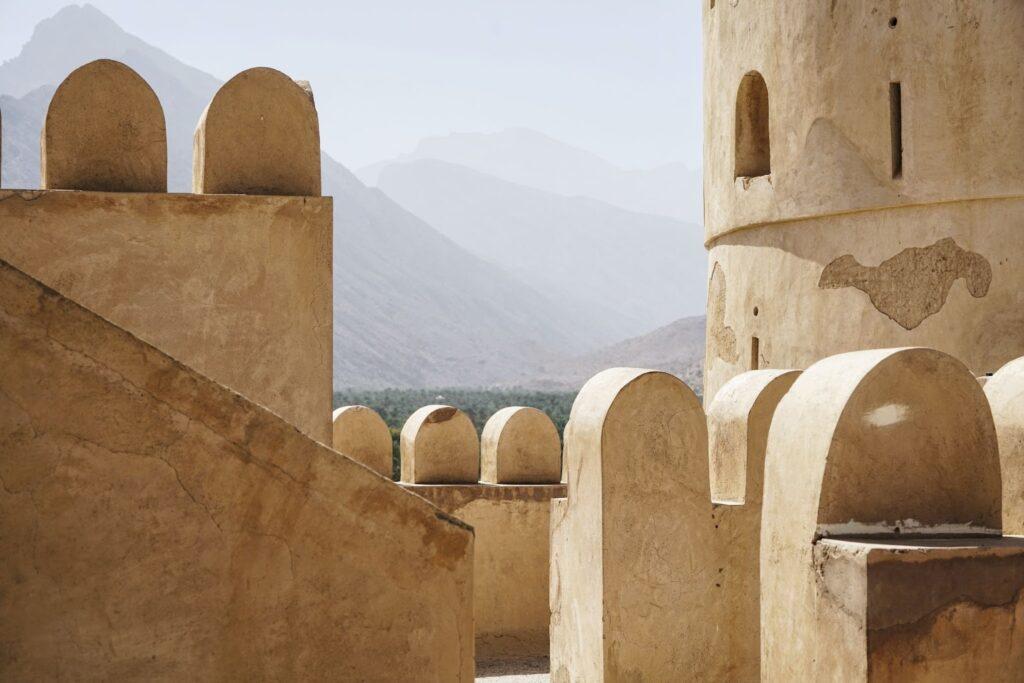 Oman
Quick facts:
Maximum temperature 30°C, minimum temperature 21°C
Dry season
Approximately 7 hours of travel time from the UK.
4 hour time difference GMT (GMT+4)
Why visit Oman in November?
If you'd like to escape the chilly UK winter, Oman could be the perfect destination for a sun-soaked getaway.
Oman enjoys sunny days throughout the year, but November offers the perfect blend of warm temperatures and clear skies. It's the ideal time to visit for outdoor activities and sightseeing without the scorching summer heat.
Whether you're seeking relaxation on the beach, thrilling adventures, or a cultural journey, Oman provides an unforgettable winter sun escape just a short flight from the UK.
Check out what else it has to offer:
Sun-drenched beaches: Oman boasts a stunning coastline with pristine beaches bathed in golden sunshine. Imagine spending your days lounging on soft sands and cooling off in the crystal-clear waters of the Arabian Sea.
Desert adventures: Discover the mesmerising beauty of Oman's deserts, including the Wahiba Sands and the Rub' al Khali. Enjoy thrilling activities like dune bashing, camel treks, and camping under the starry desert sky.
Cultural riches: Oman is a treasure trove of history and culture. Explore the enchanting souks, ancient forts, and ornate mosques. Don't miss the Sultan Qaboos Grand Mosque, a masterpiece of Islamic architecture.
Natural wonders: Immerse yourself in Oman's natural wonders. The country's diverse landscapes will leave you in awe.
Delicious cuisine: Indulge in Oman's culinary delights, from aromatic biryanis to fresh seafood. Remember to try shuwa, a traditional Omani dish slow-cooked underground.
Friendly locals: Omani hospitality is legendary. You'll be welcomed with open arms and genuine warmth, making your stay even more memorable.
In Oman, the official currency is the Omani rial. Order your Omani rials online with Manor FX. It's the most convenient way to ensure you have the local currency ready for your trip.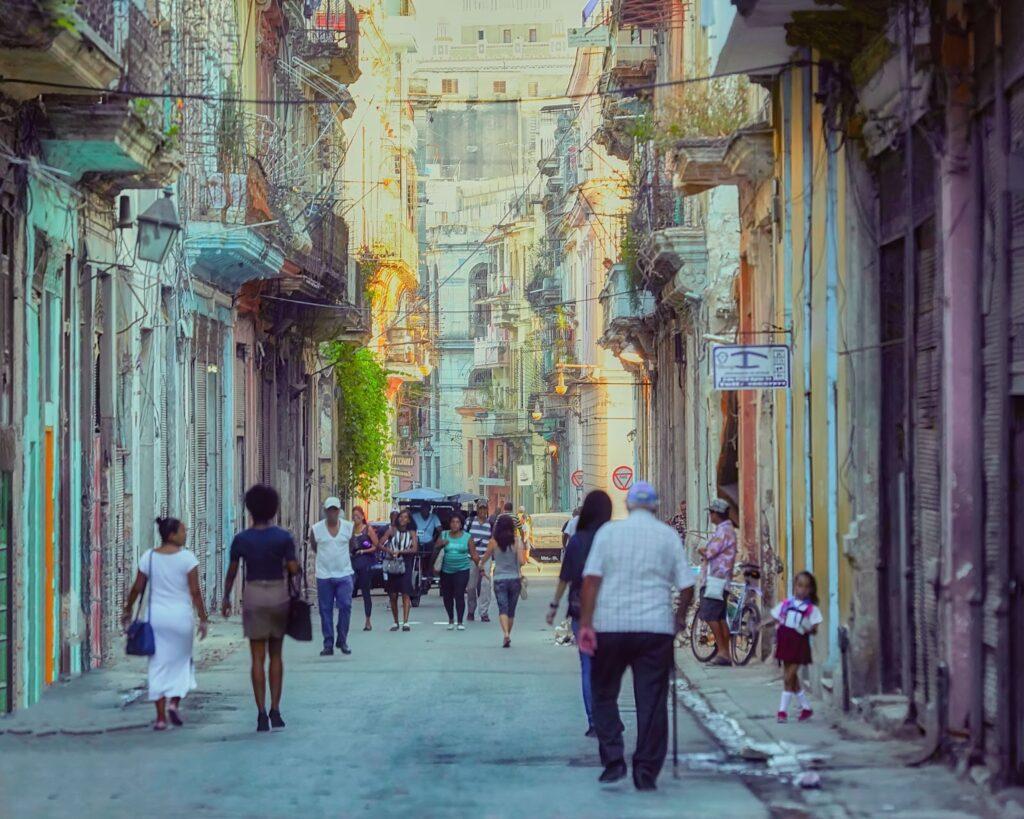 Cuba
Quick Facts:
Maximum temperature 27°C, minimum temperature 19°C
Dry season
9 hours travel time from the UK.
5 hour time difference (GMT-5).
Why visit Cuba in November?
November in Cuba is a revelation. It offers pleasant weather with warm days and cool evenings. It's perfect for outdoor activities, from snorkelling to exploring nature reserves.
The island bursts with vibrant colours, pleasant temperatures, and rich cultural events. The peak season for tourists is just around the corner. But November is a time of year that offers a unique window to experience Cuba's essence without the usual rush.
Let's discover why a trip to Cuba in November is a brilliant idea:
Caribbean bliss: Cuba is nestled in the heart of the Caribbean, famous for its breathtaking beaches and turquoise waters. Sink your toes into the soft sands of Varadero or Cayo Coco and soak up the sun.
Colonial charm: Explore the charming colonial cities like Havana, Trinidad, and Cienfuegos. Wander through cobblestone streets, admire the colourful architecture, and sip on mojitos at historic bars.
Rich cultural heritage: Cuba is a melting pot of cultures with a strong Spanish, African, and Caribbean influence. Experience lively music, dance, and art throughout the island, and don't miss the world-renowned Buena Vista Social Club.
Cuban cigars: Visit tobacco farms in Viñales and witness the craftsmanship behind the world's finest cigars. You can even enjoy a cigar-rolling demonstration.
Natural wonders: Explore the lush landscapes of Viñales Valley, hike in the Sierra Maestra mountains, or dive into underwater wonderlands in Maria La Gorda. Cuba's natural beauty is diverse and captivating.
Vintage cars: Havana is famous for its classic American cars from the 1950s. Take a ride in one of these beautifully preserved classics and step back in time.
Unique cuisine: Savor the flavours of Cuban cuisine, from succulent roast pork to tasty black beans and rice. Try a Cuban sandwich from a local street vendor for an authentic taste of the island.
Friendly locals: Cubans are renowned for their hospitality and warmth. The locals are eager to share their culture and engage in friendly conversations.
In Cuba, the official currency is the Cuban peso. Purchase your Cuban pesos online with Manor FX. It's the easiest method to guarantee you've got local money for your journey in your pocket.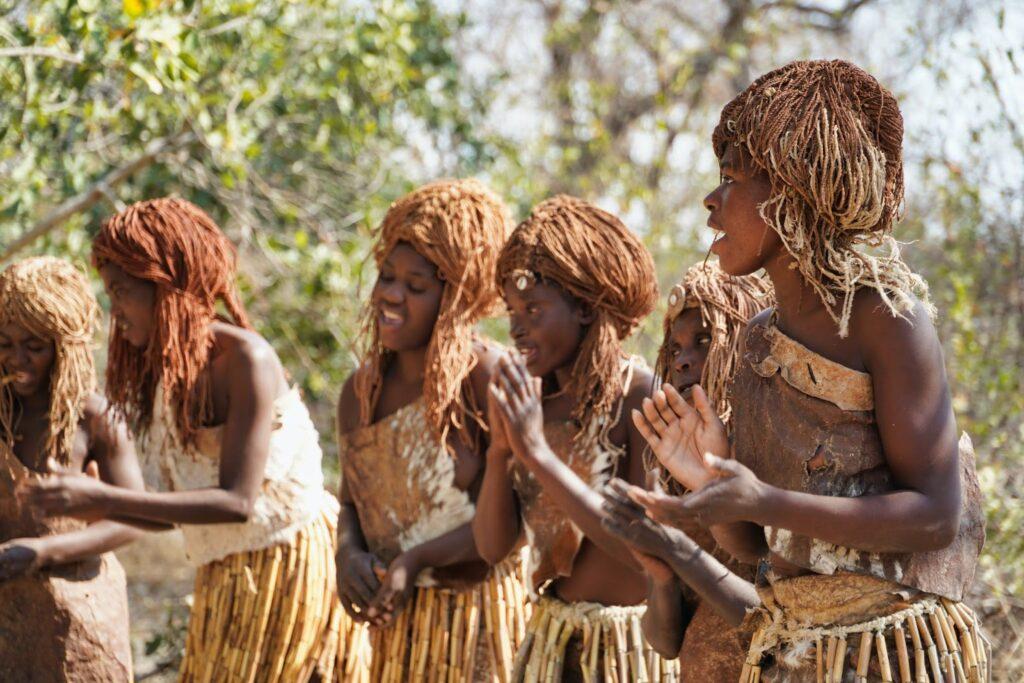 Namibia
Quick facts:
Maximum temperature 33°C, minimum temperature 19°C
Start of the wet season (short showers, making the scenery even more beautiful)
13 hours of travel time from the UK.
2h time difference (GMT+2)
Why visit Namibia in November?
Namibia, a jewel in the heart of southern Africa, becomes even more enticing in November. From vast deserts to rich wildlife, November presents an intriguing opportunity to experience Namibia's wonders.
November ushers in the beginnings of the wet season in Namibia, transforming its iconic landscapes. Here's why you should consider this month for your Namibian journey:
Refreshed landscapes: Short, light showers sprinkle life into the arid terrains, making everything vibrant and picturesque.
Wildlife wonders: Animals gather around waterholes, promising excellent game-viewing experiences.
Solitude amidst beauty: Fewer tourists mean a more serene experience of the country's beauty.
Perfect climate: With temperatures neither too hot nor too cold, it's ideal for exploration.
Iconic spots: Places like the Namib Desert and Etosha National Park shine bright in November's unique conditions.
In Namibia, the official currency is the Namibian dollar. Buy your Namibian dollars online with Manor FX. It's the simplest way to ensure you have the local currency ready for your adventure.
Best places to go in November for early snow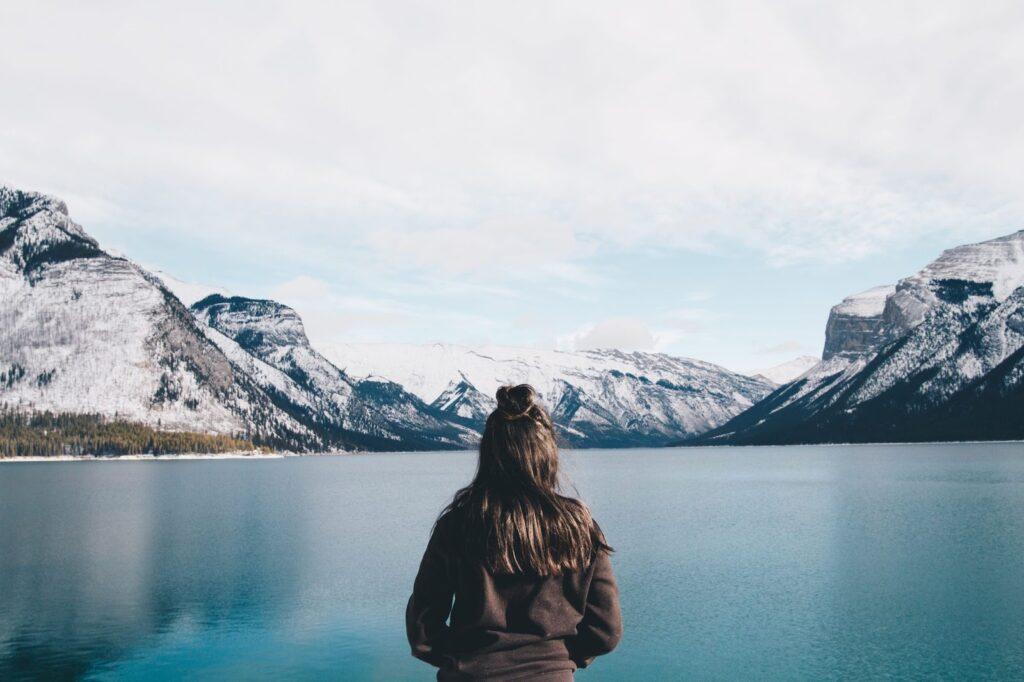 Canada
Quick facts:
Maximum temperature -2°C in some regions. Minimum temperature -15°C depending on the area
Snow is starting to blanket many parts of the country
7-8 hours of travel time from the UK to eastern Canada
5h time difference (GMT-5 for Eastern Canada)
Why visit Canada in November?
As the UK gears up for winter, Canada is already embracing it. By November, many regions in Canada, especially in the northern and mountainous areas, are seeing their first significant snowfalls.
Canada in November is a dream come true for those itching for winter sports or just wanting to experience the serene beauty of snowy landscapes.
Here's why Canada is the go-to for early snow in November:
Skiing and snowboarding: Some ski resorts, particularly in Alberta and British Columbia, open their doors in November. Offering early pristine slopes for winter sports enthusiasts.
Winter wonderlands: Visit national parks like Banff and Jasper to witness the transformation of lakes and mountains under a fresh coat of snow.
Ice skating: Experience the joy of skating on frozen ponds or rinks that are starting to open in various cities.
Northern lights: The early onset of dark, clear, and cold nights in northern Canada increases your chances of witnessing the mesmerising aurora borealis.
Cosy towns: Explore quaint snow-covered towns like Whistler and Quebec City, which come alive with winter charm.
In Canada, the official currency is the Canadian dollar. Before you set out to enjoy the snowy paradises, consider buying your Canadian dollars online with Manor FX. This ensures you're all set financially to make the most of your snowy Canadian getaway.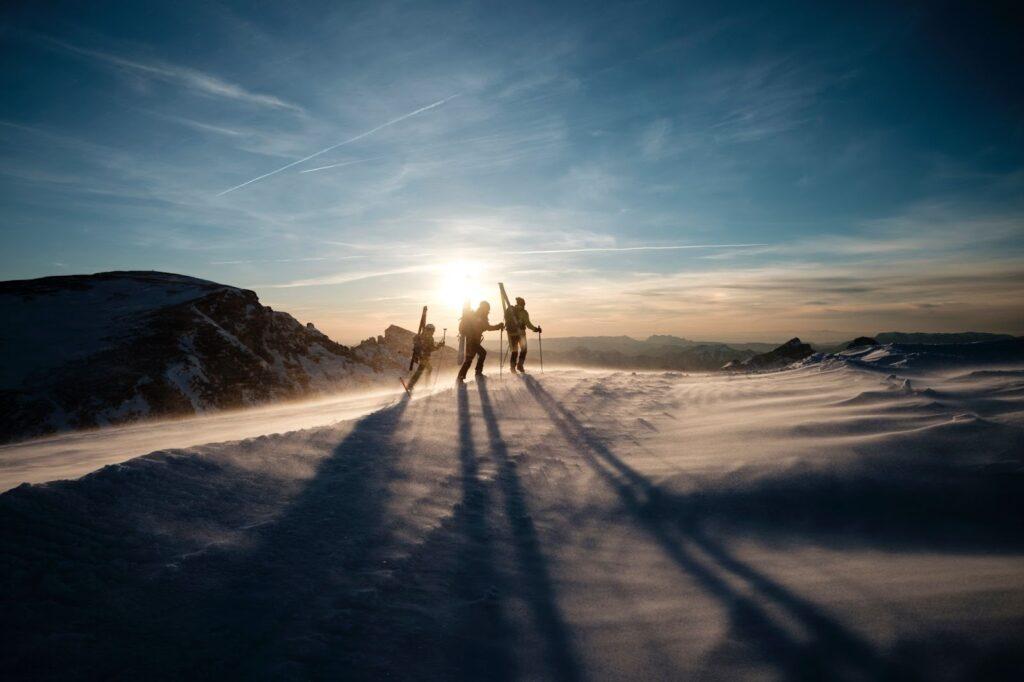 France (Tigne)
Quick facts:
Maximum temperature 2°C, minimum temperature -10°C
Tignes is one of the few resorts in the Alps that guarantees snow from November
2 hours of flight time from the UK
1 hour time difference (GMT+1)
Why visit Tigne in November?
As the UK is starting to feel the onset of winter, Tignes is already welcoming snow lovers. Positioned high in the French Alps, Tignes is one of the few resorts that can boast reliable snowfall in November.
It's an ideal destination for those eager to kick off the ski season early or simply to revel in the snowy landscapes.
Here's what makes Tignes a snowy haven in November:
Early ski and snowboarding: The resort opens its slopes early. It caters to those keen to get a head start on the winter sports season.
Glacier skiing: Tignes' Grande Motte glacier allows for skiing even before the full winter season starts.
Snow-trekking: For those who prefer a slower pace, trekking paths offer snowy alpine explorations.
Winter activities: From ice diving in the frozen lake to dog sledding, there's more to Tignes than just skiing.
Alpine charm: The town itself, with its snow-covered chalets and warm eateries, offers a cosy retreat after a day in the snow.
When visiting Tignes, you'll be using euros. Getting your euros online with Manor FX before your trip is handy, ensuring a smooth beginning to your alpine adventure.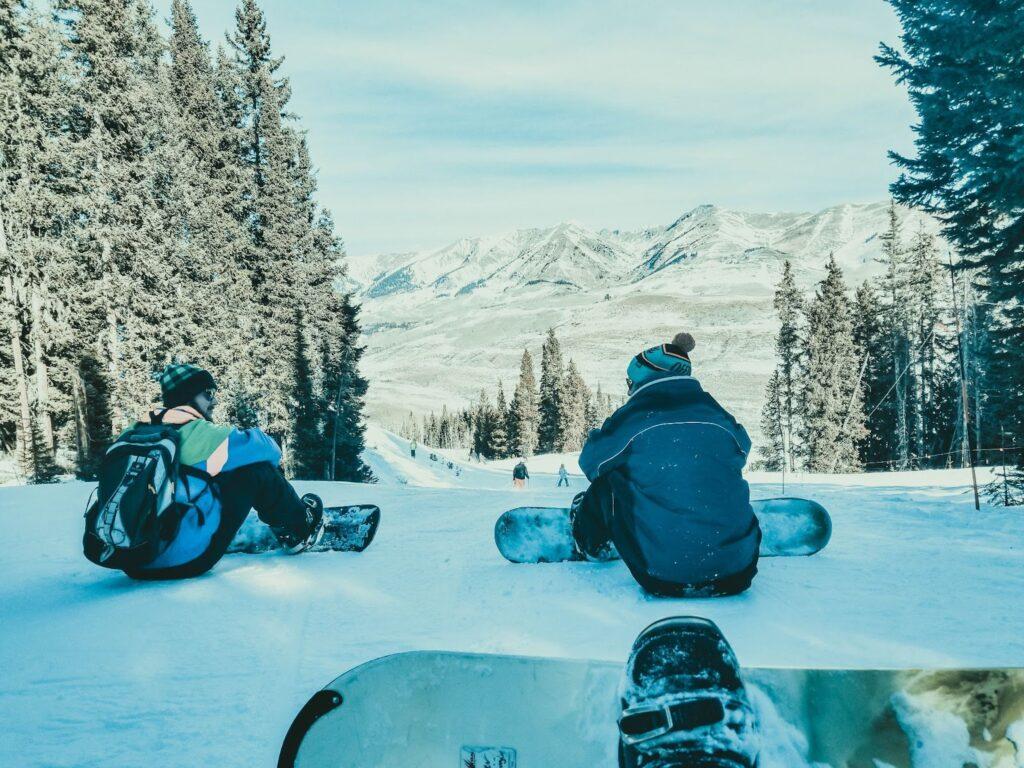 USA (Colorado)
Quick facts:
Maximum temperature 8°C. Minimum temperature -6°C (varies by altitude and region)
The Rocky Mountains of Colorado begin to receive consistent snowfall in November
9-10 hours of flight time from the UK
7 hour time difference (GMT-7)
Why visit Colorado in November?
As November rolls in, Colorado is transforming into a winter playground. The state's diverse range of elevations means snow enthusiasts can find ski resorts opening their doors early to welcome the season.
Colorado is a top choice for those itching to experience the first powder of the season or simply immerse in a snowy setting.
Here's why November in Colorado is a snow seeker's delight:
Mountain resorts: Destinations like Breckenridge, Vail, and Aspen start their ski seasons, drawing in skiers and snowboarders.
Snowshoeing adventures: Trails in areas like Rocky Mountain National Park offer snowshoeing experiences, allowing you to explore serene winter landscapes.
Hot springs: After a chilly day outdoors, relax in one of Colorado's natural hot springs. Soothing steamy waters set against a snowy backdrop.
Winter festivals: Early snowfall means the beginning of winter-themed events and festivals in towns across Colorado.
Picturesque towns: Places like Telluride and Steamboat Springs exude charm with their snow-laden streets and festive vibes.
When in Colorado, the currency to use is the US dollar. Before embarking on your snowy expedition, consider getting your US dollars online with Manor FX. It's a hassle-free way to be financially prepared for your winter journey.
Best places to go in November for adventure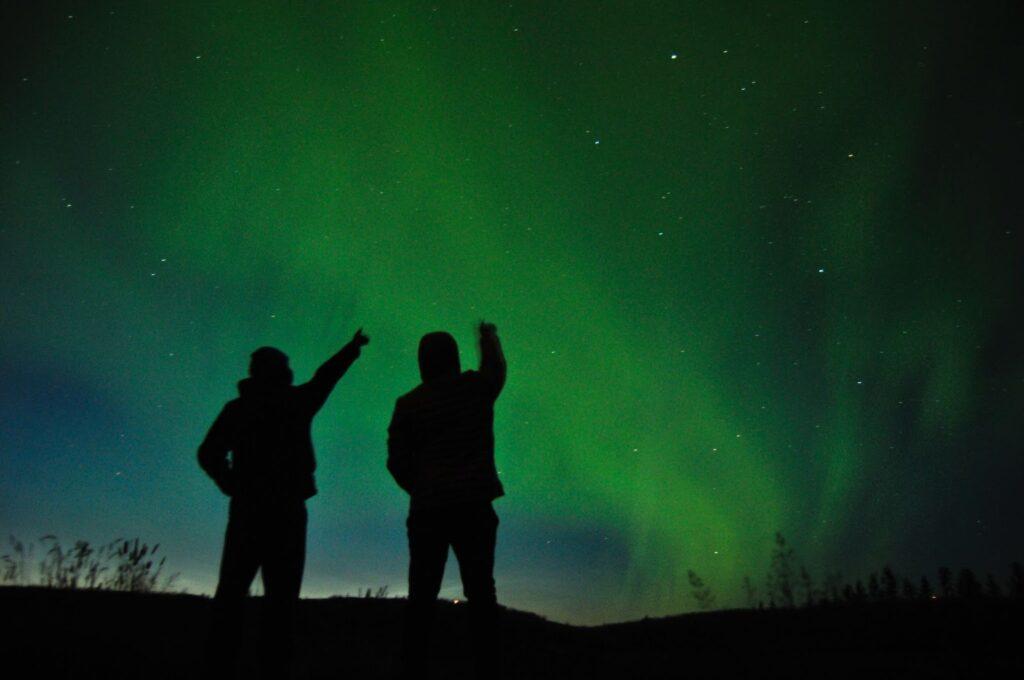 Iceland
Quick facts:
Maximum temperature 4°C. Minimum temperature -2°C
Onset of deep winter, with shorter daylight hours
3 hours of flight time from the UK
No time difference with the UK (GMT)
Why visit Iceland in November?
As the UK prepares for winter, Iceland fully embraces it. November paints Iceland with a unique blend of icy landscapes, ethereal auroras, and a touch of the otherworldly.
The month promises adventures juxtaposing fire and ice, making every moment memorable.
Reasons to pick Iceland as your November adventure destination:
Northern lights: As the nights grow longer, your chances to witness the magical aurora borealis increase.
Ice caving: Explore the mesmerising blue ice caves within the country's glaciers.
Geothermal wonders: Dive into the hot springs like the Blue Lagoon or venture to see erupting geysers at Geysir.
Volcano treks: Hike around or inside dormant volcanic craters like Thrihnukagigur.
Wild coastline: Marvel at the black sand beaches of Reynisfjara and the dramatic cliffs and arches of Dyrhólaey.
During your Icelandic escapade, you'll use the Icelandic króna. Before setting off, buy your króna online with Manor FX. This way, you're well-prepared to fully immerse in the adventures that await.
Guatemala
Quick facts:
Maximum temperature 26°C. Minimum temperature 16°C
End of the rainy season, transitioning to drier days
12 hours of flight time from the UK
6h time difference (GMT-6)
Why visit Guatemala in November?
As the UK's days grow shorter, Guatemala bursts into life, offering an array of adventure-filled experiences.
The close of the rainy season means paths become more accessible and landscapes more vivid. This makes November a fantastic month to explore the country's varied terrains and cultural treasures.
Here's why Guatemala is a top pick for adventure in November:
Ancient ruins: Explore the mysterious Mayan city of Tikal, venturing through jungle-clad temples and pyramids.
Volcano hikes: Take on the challenge of hiking active volcanoes like Pacaya, with its smouldering lava fields.
Cave explorations: Delve into the Lanquin Caves or journey through the water-filled caves of Semuc Champey.
Lake Atitlán: Kayak or sail on this breathtaking high-altitude lake, surrounded by volcanoes and traditional villages.
Jungle treks: Traverse the dense rainforests, home to colourful bird species, monkeys, and other wildlife.
While embarking on your Guatemalan adventure, you'll use the Guatemalan quetzal. It's wise to source some quetzals from us before you travel. This ensures you're ready to dive into any adventure without worrying about currency exchanges.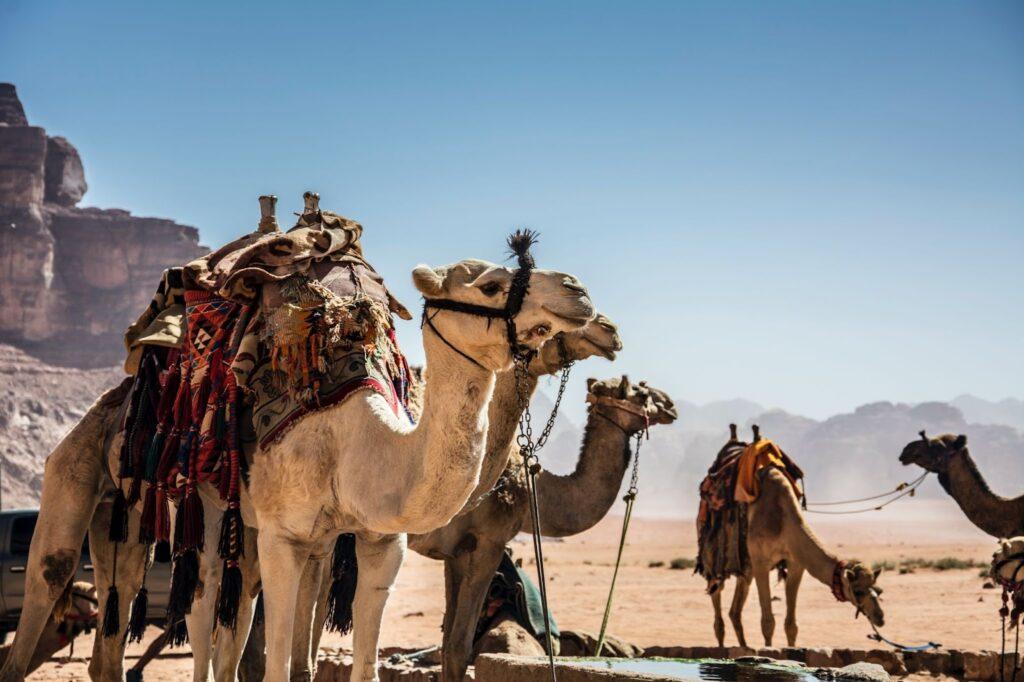 Jordan
Quick facts:
Maximum temperature 20°C in. Minimum temperature 10°C (with cooler evenings in the desert)
End of the dry season
5 hours of flight time from the UK to Amman
2h time difference (GMT+2)
Why visit Jordan in November?
As the UK braces for frosty days, Jordan beckons adventurers with its rich history, diverse landscapes and mild climate.
November's temperate weather makes it the perfect month to unearth this Middle Eastern gem's ancient wonders and desert marvels.
Reasons to embark on a Jordanian adventure in November:
Lost city of Petra: Wander through the rose-red city, exploring its tombs, temples, and the iconic Treasury.
Desert landscapes: Experience the vastness of Wadi Rum on a 4×4 safari or under the stars in a Bedouin camp.
Dead Sea delights: Float effortlessly in the salty waters of the Dead Sea, known for its therapeutic properties.
Castle hops: Discover the desert castles of eastern Jordan, each telling tales of the region's bygone era.
Scuba diving: The Red Sea town of Aqaba offers some of the best coral reef diving spots.
During your escapades in Jordan, you'll be using the Jordanian dinar. Getting some dinars online with Manor FX before your trip is advisable. Ensure you're set for your adventure from the get-go.
Best places to go in November for culture
Mexico
Quick facts:
Maximum temperature 28°C, minimum temperature 16°C
Dry season in many regions, making sightseeing more comfortable
11 hours of travel time
6h time difference (GMT-6 for Central Mexico)
Why visit Mexico in November?
November is a culturally charged month for Mexico. As the UK braces for colder months, Mexico delights travellers with its rich traditions and vibrant festivals.
The highlight of November is the Day of the Dead (Día de los Muertos) celebrations. This is a profound and colourful tradition that honours the deceased. It's an extraordinary time for UK travellers to immerse themselves in Mexico's deep-rooted customs and festivities.
Here's why November in Mexico is a cultural treasure:
Day of the Dead celebrations: Witness the streets adorned with marigolds, sugar skulls, and altars. Join the locals in honouring the lives of their departed loved ones.
Culinary delights: Savour traditional Mexican dishes, especially Pan de Muerto, a special bread made for the Day of the Dead festivities.
Ancient ruins: Explore pre-Columbian sites like Chichen Itza and Teotihuacan, delving into Mexico's ancient Mesoamerican history.
Local festivals: Apart from the Day of the Dead, various local festivals and fairs celebrate Mexico's art, music, and traditions throughout November.
Craft markets: Dive into Mexico's artisanal world, purchasing handmade crafts and witnessing traditional crafting methods in cities like Oaxaca and San Miguel de Allende.
In Mexico, the official currency is the Mexican peso. Purchasing your Mexican pesos online with Manor FX is a good idea. Then, you'll be ready to indulge in all the cultural experiences without any financial hitches.
Thailand
Quick facts:
Maximum temperature 32°C, minimum temperature 18°C
Beginning of the "cool season" – cool is relative here!
11 hours of travel time from the UK.
7h time difference (GMT+7)
Why visit Thailand in November?
While the UK welcomes winter, Thailand enters a culturally vibrant season. November ushers in the end of the rainy season, presenting ideal conditions for exploring the country's rich heritage.
The month is especially significant because of the Loy Krathong festival, where lanterns light up the sky and rivers, reflecting deep-rooted traditions.
If you're craving cultural immersion, Thailand in November offers an unrivalled blend of traditions, ceremonies, and authentic cultural experiences. Just look at what Thailand has to offer:
Loy Krathong festival: Engage in the traditional festivities of floating lanterns and witness the deep spiritual connection Thai people have with water.
Historical hubs: Dive deep into history by exploring ancient temples in Ayutthaya and Sukhothai, showcasing centuries of Thai civilisation.
Traditional arts and crafts: Participate in workshops in Chiang Mai, learning traditional Thai crafts, from pottery to silk weaving.
Authentic Thai cuisine: Delve into the world of Thai flavours, attending cooking classes or sampling regional dishes in local eateries.
Village visits: Experience the slower pace of life and rich traditions by spending time in rural villages and mingling with local communities.
In Thailand, the official currency is the Thai baht. Buy your Thai baht online with Manor FX – ensuring you're financially set for your cultural exploration.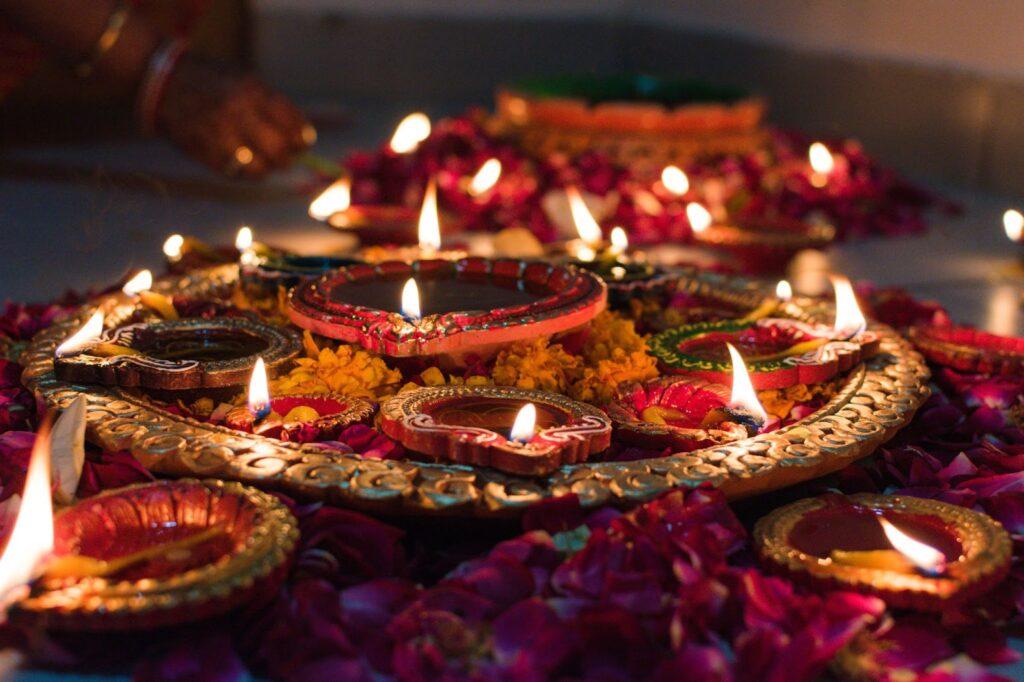 India
Quick facts:
Maximum temperature 30°C, minimum temperature 20°C
Dry season
9 hours of travel time from the UK
5 hours 30 minutes time difference (GMT+5:30)
Why visit India in November?
India boasts pleasant temperatures as the UK enters its cold months, making exploration comfortable. India's cultural richness is amplified with the celebration of various festivals, and historical sites gleam in the milder weather.
November is just before the tourist high season, allowing for a more intimate cultural immersion.
November in India is a time of moderate climate and cultural fervour. Here's why it's a prime month for those seeking a culturally rich Indian experience:
Diverse celebrations: Diwali, the festival of lights, often falls in November, illuminating cities and towns nationwide.
Historical explorations: Cooler weather makes visiting India's historic sites, like the Taj Mahal, a joy.
Lesser crowds: Being just before the peak tourist season means fewer tourists and a deeper dive into authentic India.
Culinary delights: It's a perfect time to indulge in Indian gastronomy, from street food to fine dining.
Varied terrain in its prime: From the white sand beaches of Goa to the backwaters of Kerala, every landscape is inviting in November.
In India, the official currency is the Indian Rupee (INR). Purchase your Indian rupees online with Manor FX. It's the best way to ensure you're prepared with local money for your cultural journey.
Takeaways
In wrapping up our journey through the best countries to visit in November, it's evident that this month offers a diverse array of holiday experiences.
Whether you're chasing the warm embrace of the winter sun in destinations like Oman, Cuba, and Namibia or eager to get a head start on winter sports with the early snows of Canada, Tigne, and Colorado, November doesn't disappoint.
For the adrenaline junkies, the adventure-packed terrains of Iceland, Guatemala, and Jordan beckon. Meanwhile, those with a penchant for immersive cultural experiences will find a wealth of traditions and stories in Mexico, Thailand, and India.
Whatever your travel preference, November's global palette ensures there's a destination ready to offer you the holiday of a lifetime.
Remember, with Manor FX, you can get your travel money fast and we've got over 160 currencies to choose from. That's more than any other currency provider in the UK!
You're in the right place if you need unusual foreign currency but want great exchange rates.
FAQs
There are a number of holidays celebrated in November. What is the best holiday? That's pretty subjective!
Diwali:

The Indian festival of lights is celebrated enthusiastically across India and other parts of the world. It's a time of joy, family gatherings, delicious food, and vibrant decorations.

Loy Krathong:

Celebrated in Thailand, participants release beautiful lanterns on water bodies, honouring the water spirits.

Day of the Dead (Día de Muertos):

A significant event in Mexico, families remember their deceased loved ones with colourful altars, parades, and festivities.

St. Martin's Day:

Celebrated in parts of Europe, especially in Germany and the Netherlands, it often involves lantern processions, feasts, and even wine tasting in certain regions.
Ultimately, the best holiday in November for you will align with what you want to experience: rich cultural traditions, serene natural beauty, or festive family gatherings.
If you're chasing the sun in November, you're in luck. As the Northern Hemisphere begins to cool down, the Southern Hemisphere is warming up with the onset of summer. 
Here are some of the hottest holiday destinations in November:
Remember, while these destinations are hot, they can also vary in humidity, rainfall, and other climatic factors. Always check the specific weather conditions of the region you're interested in to ensure it aligns with your comfort and travel plans.
November in Europe sees the transition from autumn to winter. While it might be cooler compared to the peak summer months, there are fewer crowds, festive preparations begin, and certain destinations offer unique experiences. 
Here are some of the best places to visit in Europe in November:
Seville, Spain:

The weather is still relatively mild, and you can enjoy the city's historic sites without the summer crowds.

Lisbon, Portugal:

November provides a cooler but still pleasant climate to explore this vibrant city by the sea.

Athens, Greece:

Explore the ancient ruins in milder temperatures and with fewer tourists.

Vienna, Austria:

As the city gears up for Christmas, the festive markets begin to appear, and there's a magical atmosphere.

Budapest, Hungary:

The thermal baths are especially inviting in the cooler weather, and the city is starting to light up with festive decorations.

Krakow, Poland:

A less crowded time to explore the historic city and perhaps even take a trip to the nearby Wieliczka Salt Mine.

Reykjavik, Iceland:

While it's cold, it's one of the best times for a chance to see the Northern Lights.

Copenhagen, Denmark:

The hygge vibe of the city becomes more pronounced as it gets chillier, and the Tivoli Gardens are beautifully illuminated.

Prague, Czech Republic:

The city takes on a fairy-tale charm in November, especially with the onset of festive preparations.

Amsterdam, Netherlands:

With the autumn leaves still visible on the trees, the city's canals and historic buildings offer a serene backdrop for travellers.
While travelling in Europe in November, it's good to pack layers and prepare for a mix of weather conditions. Also, keep an eye on opening hours, as some tourist attractions may have shorter timings or close on certain days.